Hi everyone and welcome to this week's edition of Thrifty Thursday, where I share my weekly thrift store/swap meet/estate sale finds.
We did do some thrifting this week and we also made it to a few estate sales last weekend! Yay!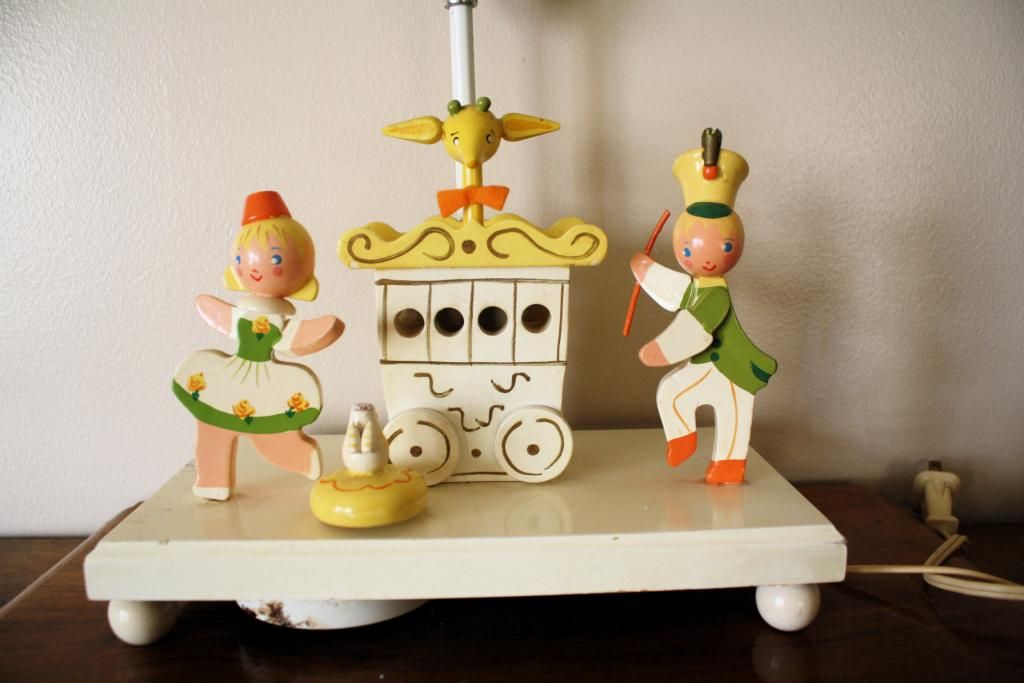 This circus-themed wooden lamp was the first find of the weekend- I found it on Friday at the thrift store next door to where I work. It needs a bit of repair, but it was too cute to pass up! (Notice the headless animal next to the girl-I have the head but need to re-glue it). I especially love the giraffe peeking out of the train car!
Next, we went to a few estate sales on Saturday. At the first sale, we found this train case…
And these juice/tea pitchers (which have sold well in our antique space before).
The second sale yielded these dog and cat figurines. I think the cat kinda looks like Ruby! It was a funny experience there- the sale was run by these older (Italian?) ladies who kept trying to sell us everything in the house like they were vendors: "Look at this table, it's nice! You need a table?… How about this radio? Very nice radio!" It was annoying but sort of hilarious at the same time. It reminded me of shopping in Tonga, actually. It was definitely the first time I've encountered that kind of pushiness at an estate sale! Anyway, we bought these guys as well as the little dinosaur figurines below.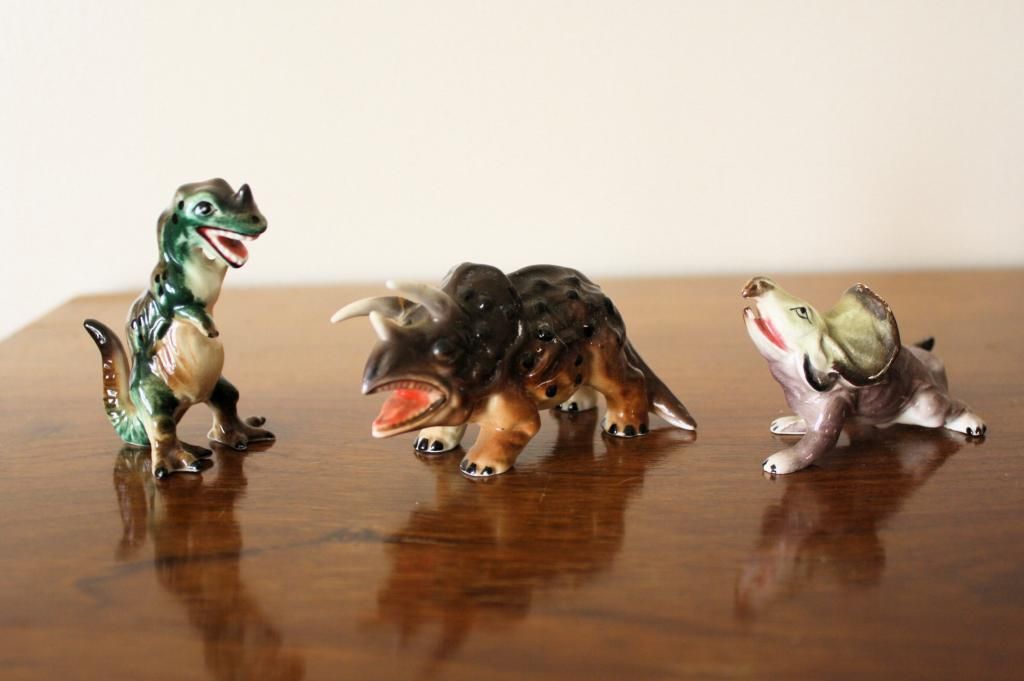 Next, we went to a yard sale which must have been run by an antique dealer, because they had lots of good vintage stuff but the prices were mostly sky-high. We did manage to pick up a couple of little pins, this pirate pendant, and these Davey Crockett (?) earrings. Phillip is in love with the pirate pendant, of course! Anything vintage and slightly scary and he'll be into it!
This sale was listed as an "estate sale" on Craigslist but when we arrived it was obviously a yard sale…it's kind of a pet peeve of mine when people do that. An "estate sale" is someone's estate, not your vintage stock that didn't sell! Just call it a "vintage yard sale." Do any of you fellow thrifters/yard salers encounter this? Does it bug you as much as it bugs me?
Anyway, moving on..
Phillip managed to convince me to go to the swap meet on Sunday (I've been avoiding it ever since a certain burrito-related incident last time we went). It was a good thing he did, because he found this Trader Vic's decanter for a great price. Apparently, this particular one is called the "Suffering Bastard" and they are very collectible. He already sold it on Ebay!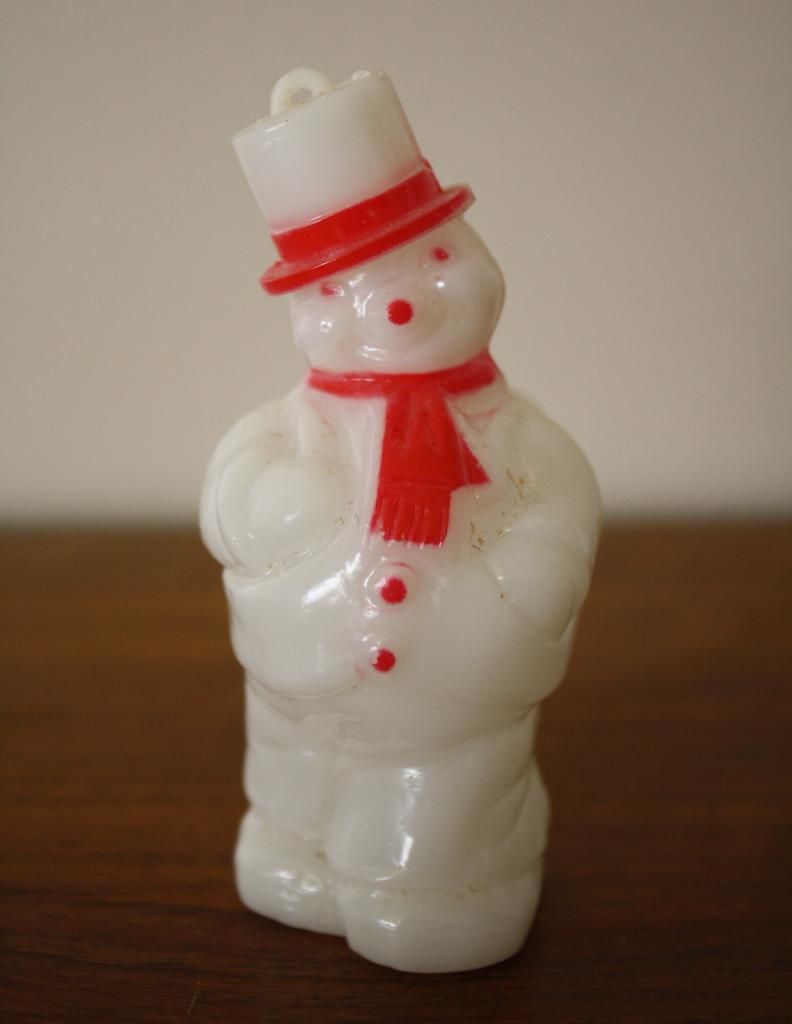 We also found this little snowman candy holder (fifties, I believe). I think Phillip is planning to list it on
Ebay
as well.
Last but not least, we ended up going to a thrift store on Tuesday after work, where I found this pretty white and gold ceramic divided dish. How I love California pottery! It's going in the space with our Christmas display- wouldn't it be just perfect for holding some Christmas goodies? Fudge, perhaps?