This last weekend we decided it was high time for Christmas in our antique space. We've been hoarding vintage Christmas finds all year long and it was great to dig those boxes out of the garage and get some of this stuff out to see the light of day (and hopefully sell!).
We found this white tree at en estate sale just a few weeks ago. I had been looking for a small white tree for the space and had almost decided to just buy one at Wal-Mart ($25) when we came across this one for $8. It doesn't have lights, but I'm okay with that because I don't really want a cord running from the tree to the outlet on the wall that a customer could trip on. Anyway, I think the white tree makes our vintage ornaments really stand out!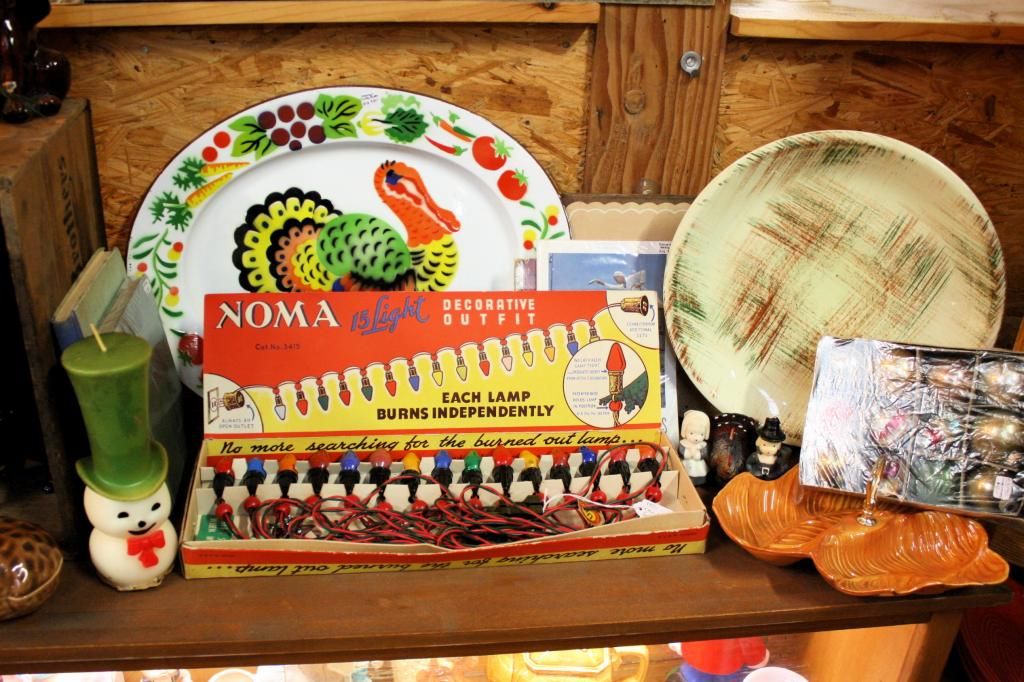 We actually found this box of lights in our garage. They belonged to Phillip's grandparents. I love how the box display looks!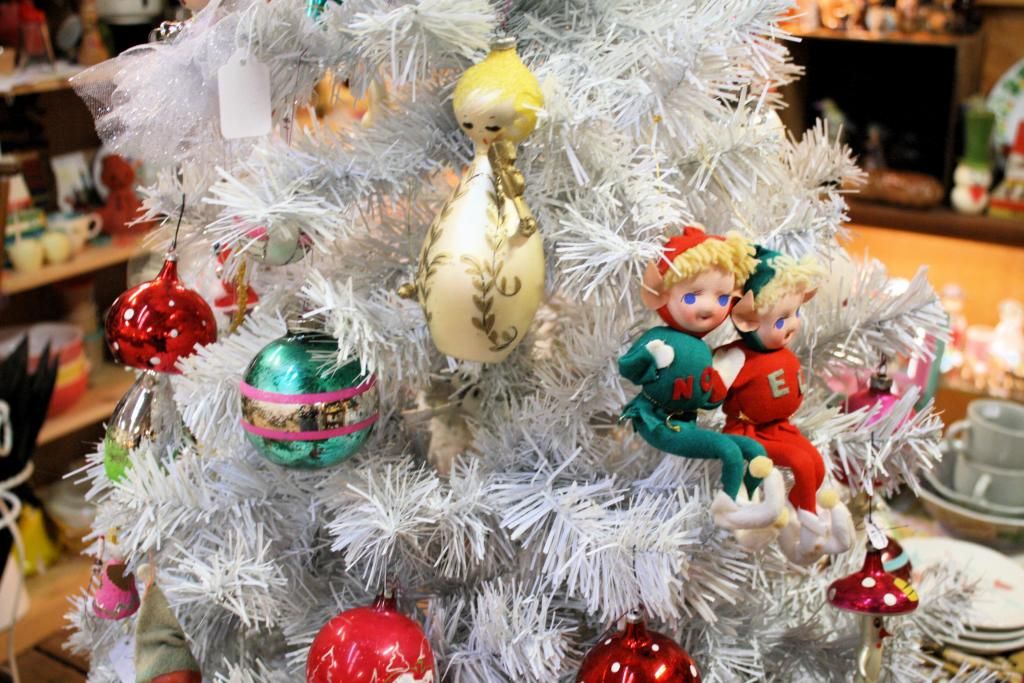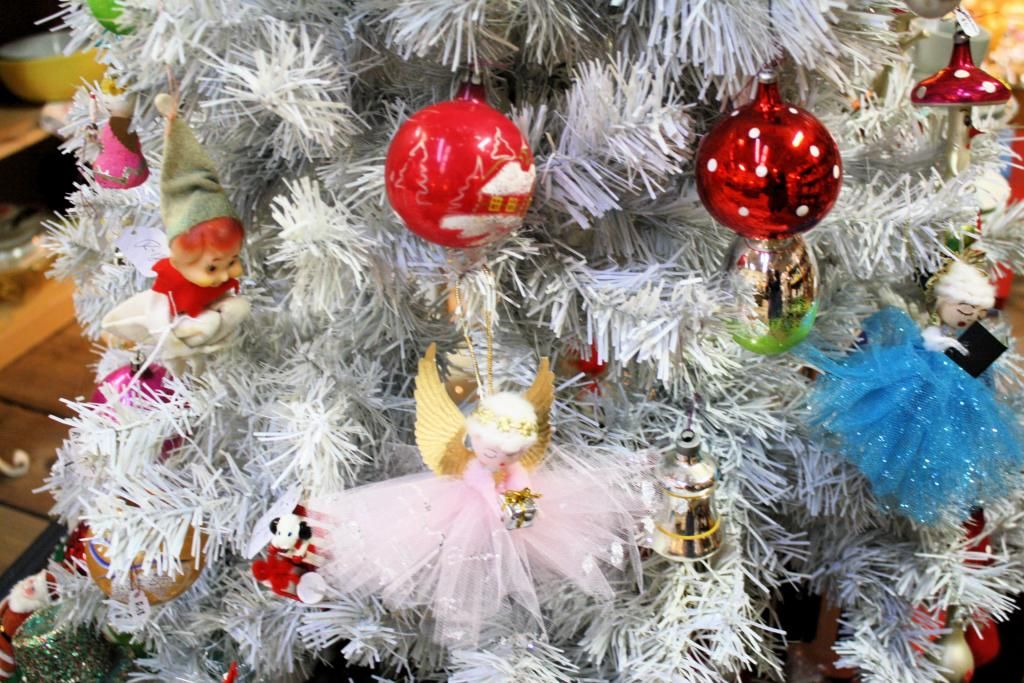 I put in some of the leftover angels my mom made for the craft fair. I think they might find a better audience in the antique mall.
Some Christmas records we found over the year.
Here's a view of the whole space. I'm happy to say that as we were leaving I saw a few customers stop to look at our new display. Here's hoping we sell some of this stuff!
Now I can't wait to put up my own white tree and decorate the house for Christmas! How's your decorating going?