Hey everyone, I hope you all had a great weekend! Can you believe it's already the middle of November? I'm going to try yet again to hand-make as many Christmas presents as possible, so I'd better get on that ASAP…
I found these pictures on my computer this past weekend- a dress that I made over a year ago and photographed this past summer! I wasn't completely happy with how the pictures turned out so I didn't post them at the time. I'm realizing now that a photo-shoot re-do is getting less and less likely, so I thought I would finally post them already! I know it's totally inappropriate for Fall/Winter, but rather than wait a whole year for summer to roll around again, I decided to finally share this project anyway- my version of Butterick B5708.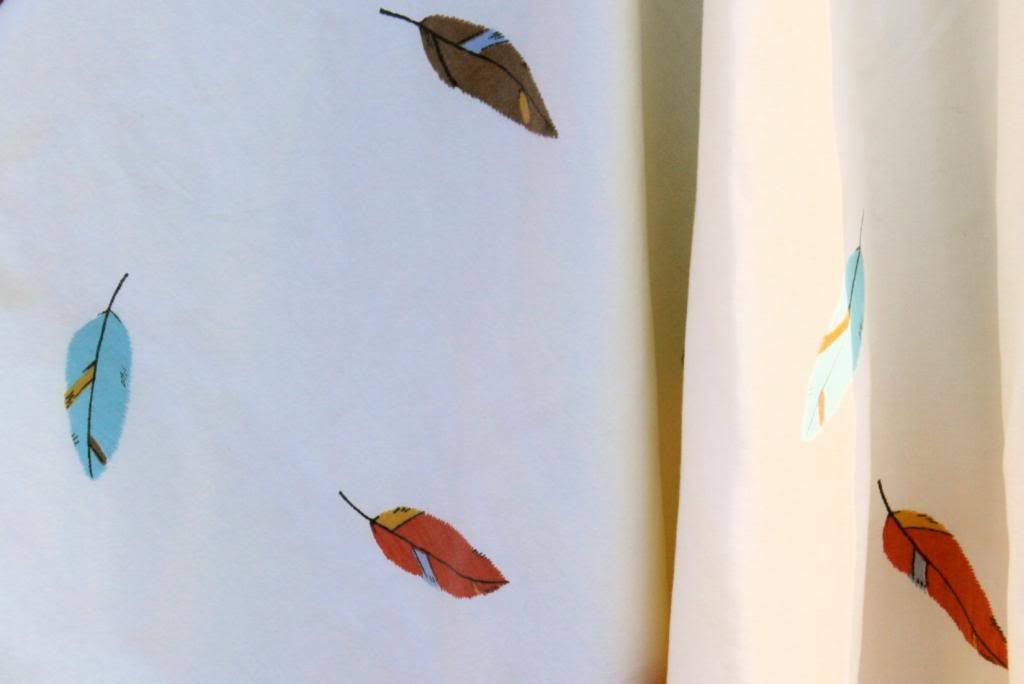 Like my
Sunny Floral dress
, I made this one out of a thrifted vintage sheet. I loved the very mid-century print and the colors too. (I'm pretty sure they're feathers, but sometimes I think they're leaves). I used the
Butterick pattern B5708
, which is one of their "Retro" line of vintage reproductions. The only changes I made were to use the circle skirt pattern from
B5748
, (see my post with that pattern
here
) and to add light blue piping to the waist and under-bust seams.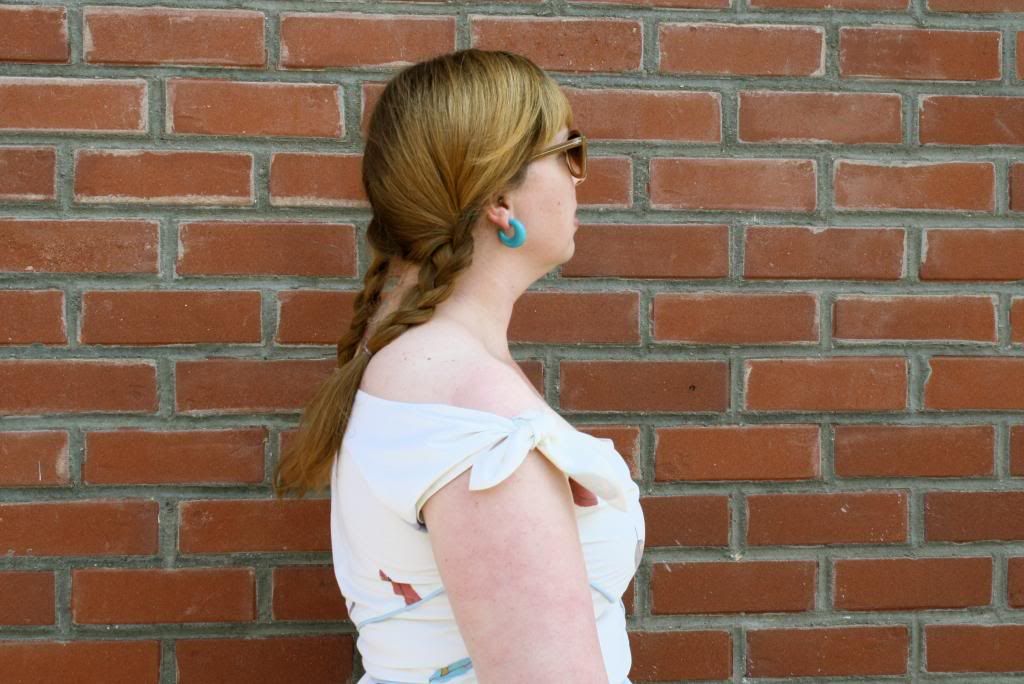 I very rarely make a muslin when sewing, and usually things turn out pretty well anyway, but this was one instance where I really regret not making one for the bodice. Do you see how the strap is falling off of my shoulder? They do that CONSTANTLY! The bodice is way too wide for me, and in order to keep the straps (semi) up, I have to tie it so tightly that it digs into my armpits. I've tried all kinds of ways to tie it but the result is always the same. Cute? yes. Comfortable? no!
Despite the issues, I have worn this dress a few times and finally resigned myself to the fact that it will fall off of my shoulders. If you end up making this dress at some point, you might want to do what
this blogger
did and heavily modify the bodice. I was thinking of trying to re-make the bodice since I do love the fabric so much, but I don't quite have enough left to do it. Bummer!
Here's me trying to look pensive.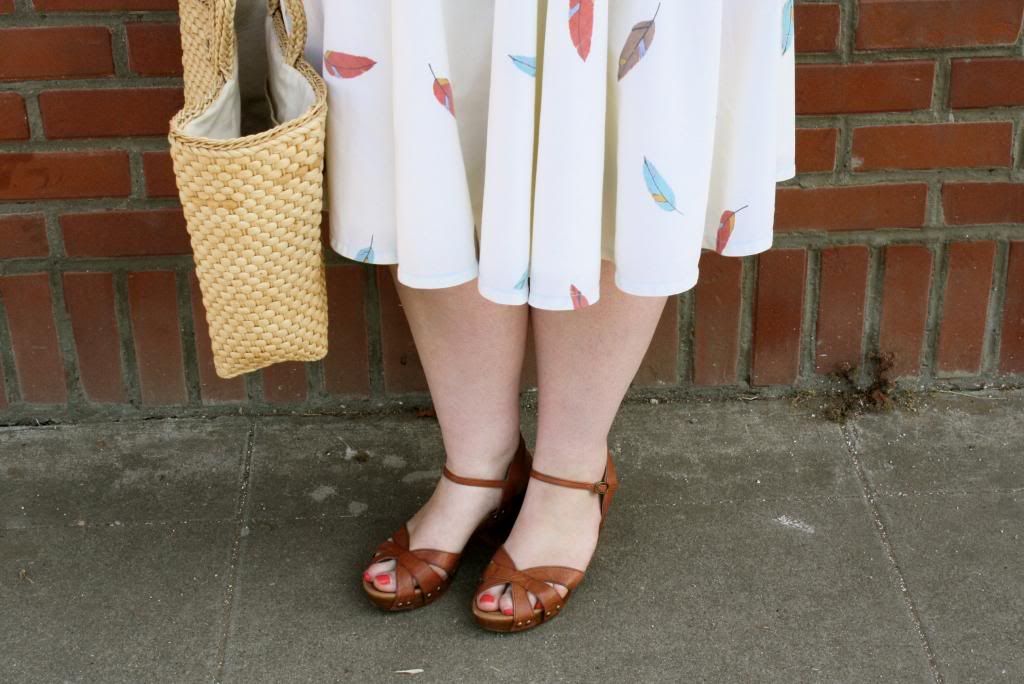 And the obligatory hem/feet shot!
Have any of you sewn B5708? What did you think of it?