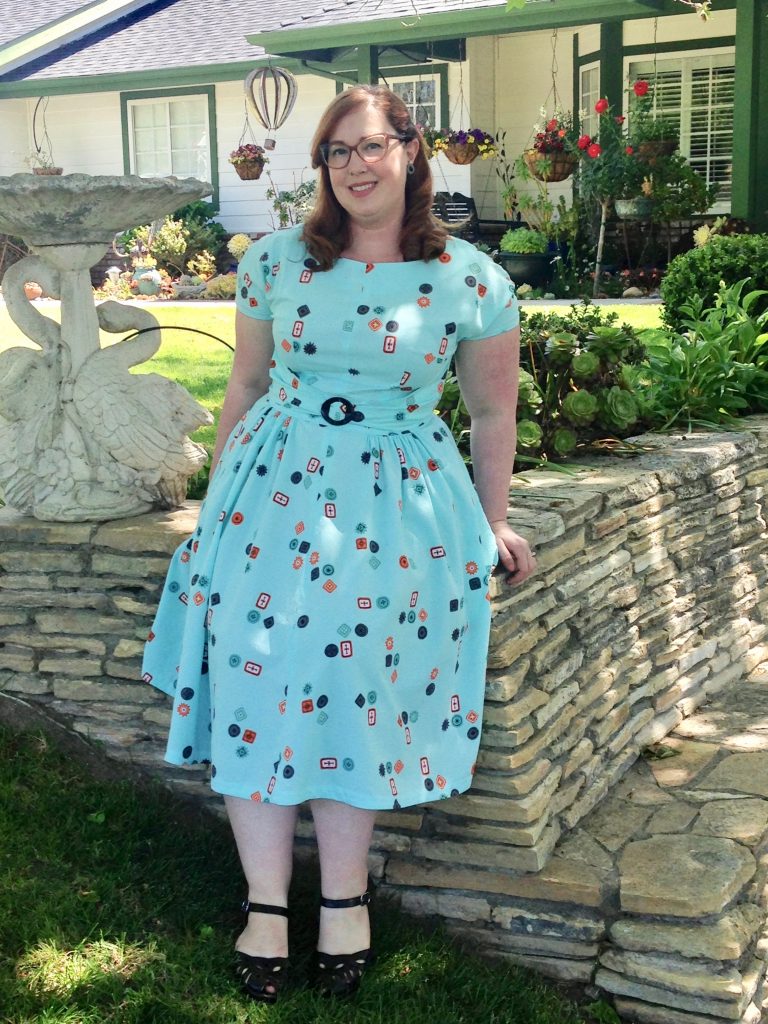 Hi friends! I'm back at long last with a new creation. It's been a busy year as we've both been working full time, working on home projects, and we just took our belated honeymoon trip to New York and Washington DC. Needless to say I haven't been getting nearly as much sewing done as I would like. I'm sharing my version on McCall's M7068, one of their Archive Collection patterns circa 1963. I used this great Cotton and Steel fabric which I think fits the era really nicely and looks like it could be a late 1950s/early 1960s design. Instead of the fabric loop on the waistband detail, I decided to use a vintage buckle I've had in my collection. I don't know about you, but I'm a bit of a vintage trims hoarder and it's great to find a way to use something and show it off.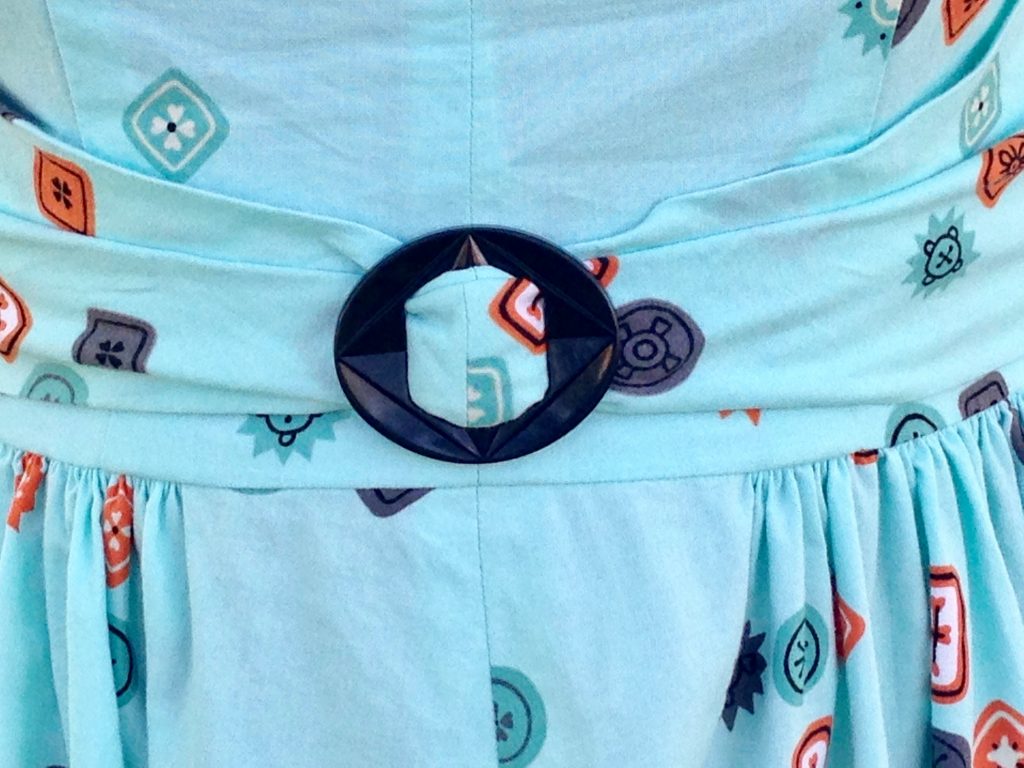 This pattern came together fairly well for me with minimal issues, though I did widen the sleeves to fit my arms a bit better and I also shortened them by a few inches. I used to just wing it, but now I always, ALWAYS make a muslin of the bodice of every pattern I sew nowadays (I don't bother with the skirts unless they're close fitting). I've learned that it's just not worth going through the effort of making something and having it not fit quite right.
I did my usual bias tape hem finish. It's been a really comfortable dress to wear (though sometimes I think I made it a little too loose) and I would make it again. I have lots of other buckles to show off!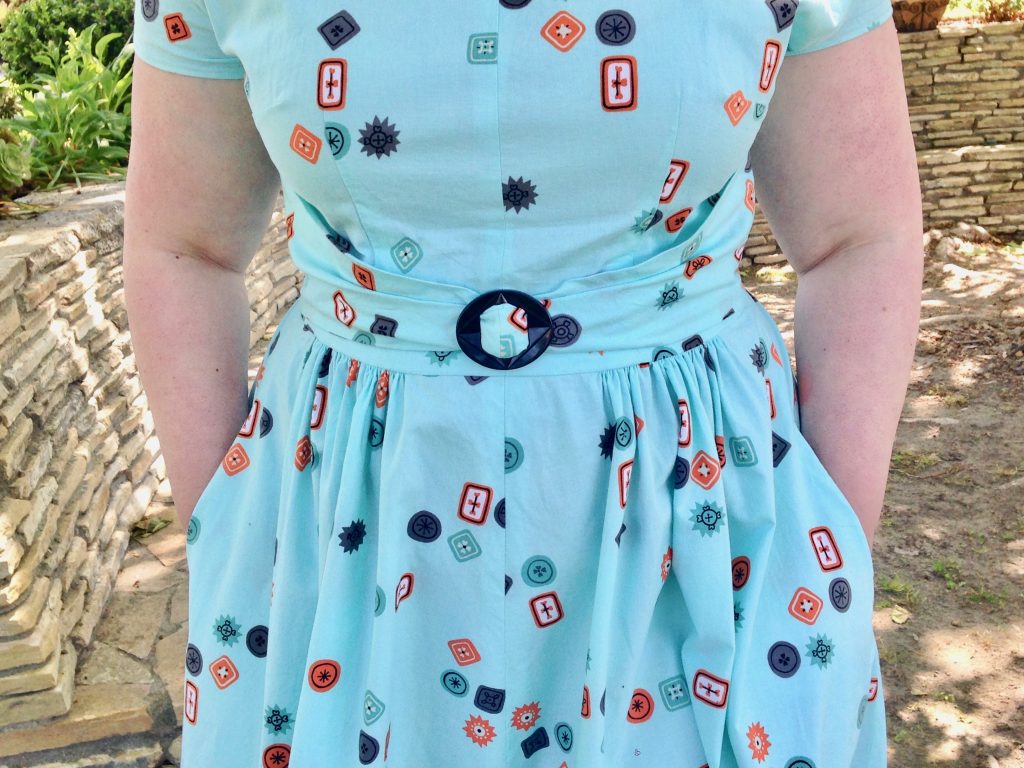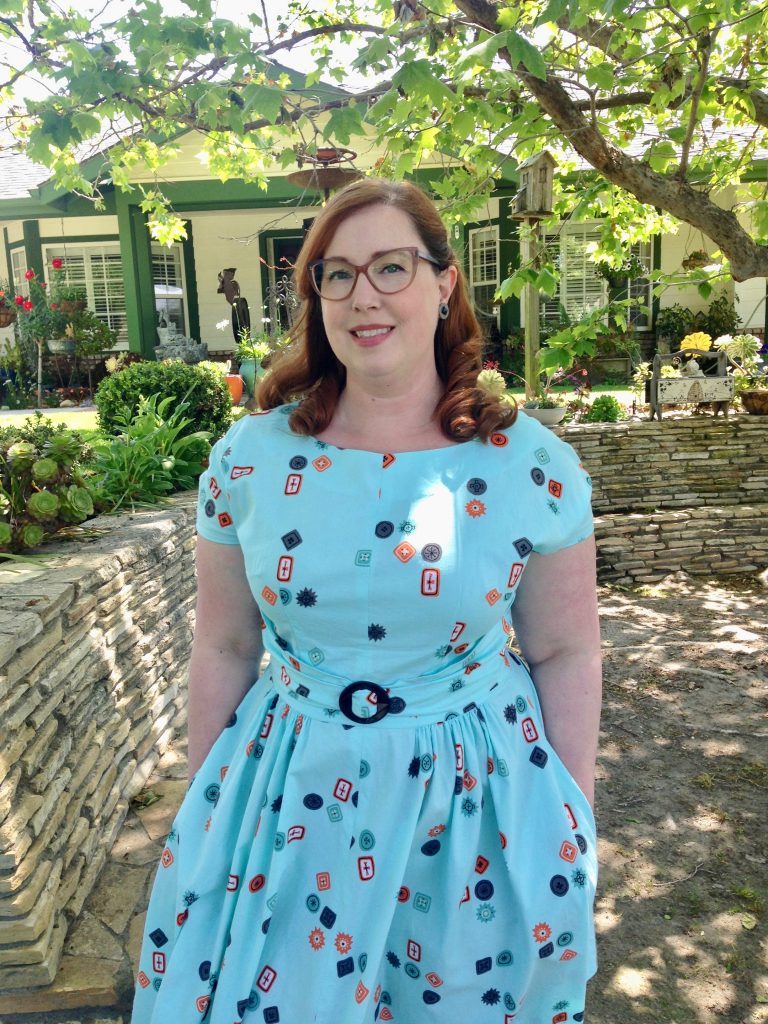 This pattern has a facing instead of a full lining. I understitched it to make it turn nicely, and then I tacked it down with small pinprick stitches. I don't think it would be difficult to do a full lining instead though.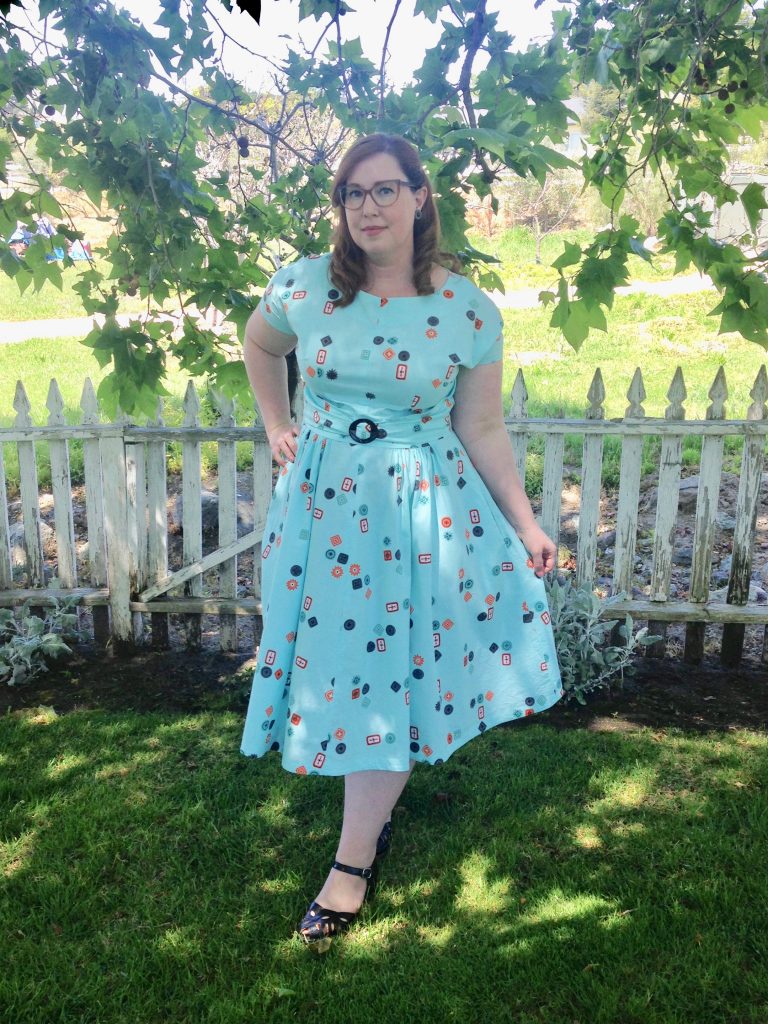 Pattern: McCall's M7086

Fabrics: Cotton + Steel Homebody Button Jar in Aqua

(hard to track down since it's a few years old but you can still find some on Etsy and elsewhere)
Trims: Vintage plastic buckle, bias tape for hem

(you can find these online, or at antique/thrift shops)
Size: 18
Alterations: Shortened sleeves

Skill Level: Beginner/Intermediate

Thanks for stopping by!