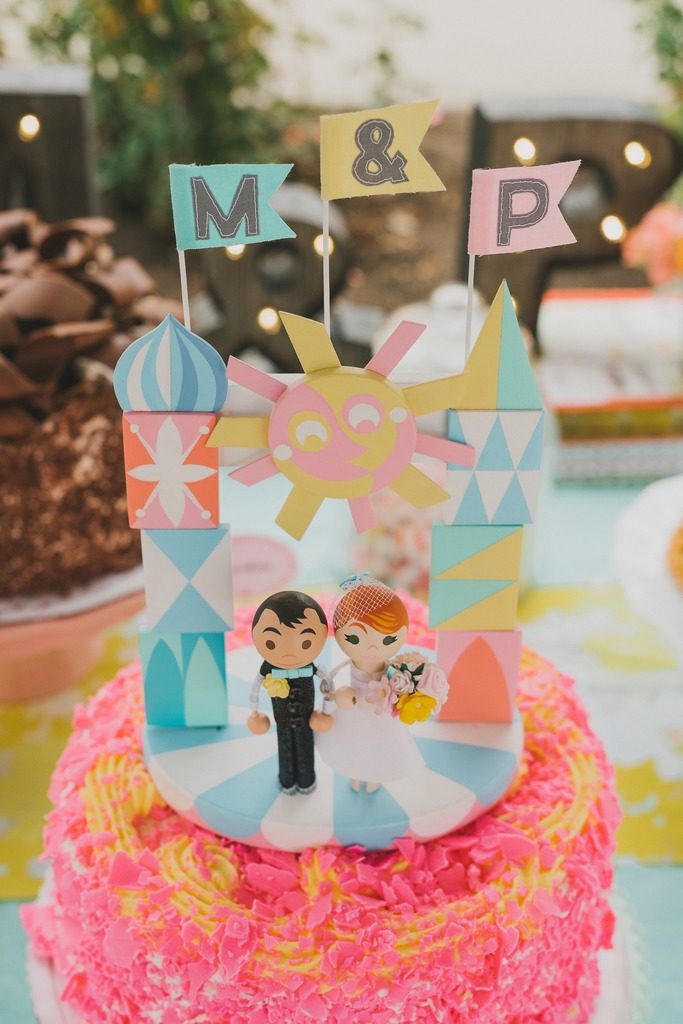 Hi Everyone, I hope you're not getting sick of hearing about our wedding yet! If you are, I'm sorry, because I have lots more to post about! Today I wanted to share the cake topper we made. This was really a joint effort between Phillip and I, although in all honesty he did most of the work (he built and painted it and all I did was make their clothes and the flags). It turned out to be a lengthy project but I think the end product came out better than we had planned!
When were were thinking about cake toppers, I was wanting to do something like
this
or t
his
, but to make it more customized to us. Phillip had the idea to make it a sort of "Small World" theme since we
got engaged on that ride
and it just kind of grew from there. We even discussed having the little people in a boat like on the ride but it seemed a little too tricky to create. In the end we decided to make a kind of arch, but in a Small World theme. Luckily Phillip is a really good artist and painter so I let him do all of the painting. It wouldn't have turned out nearly so well if I had painted it!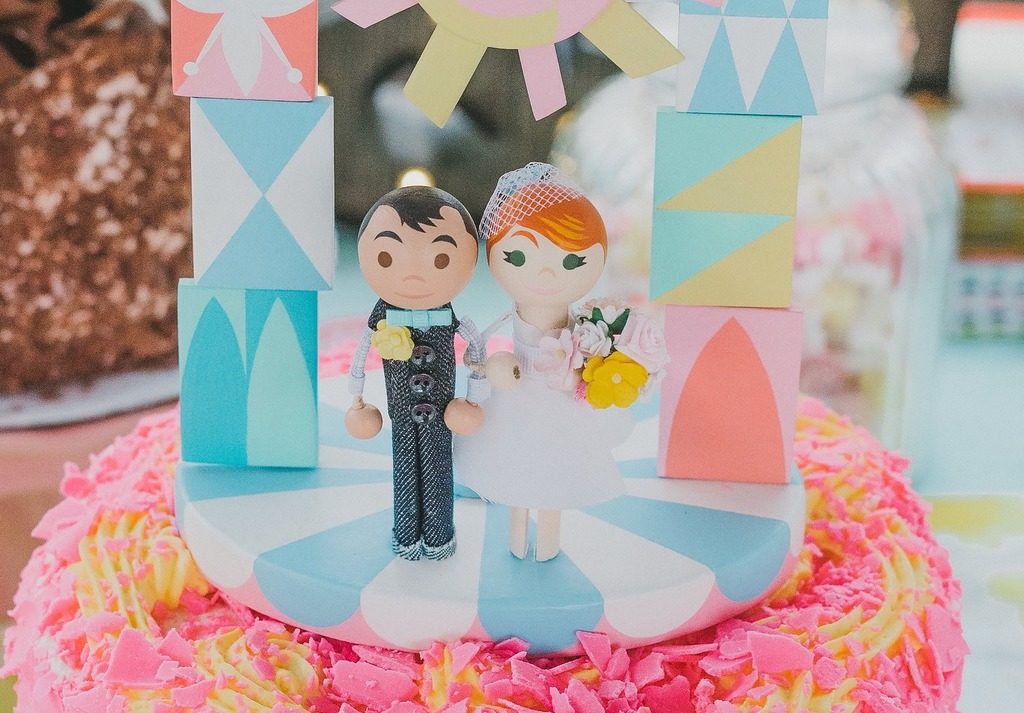 We made it all from little wood pieces that we bought at Michael's and it's painted with ordinary acrylic craft paint and sprayed with polyurethane sealant. We put extra coats of sealant on the bottom to make sure the moisture from the cake wouldn't damage it. The people are clothespins and the heads are wooden balls. We had to drill out the holes a bit bigger so they fit nicely on the clothespins and we drilled a hole at the "shoulders" to put wire through for their arms (which are wrapped in embroidery floss).
 I made the clothes with as many of our outfit fabrics as I could and all of the pieces are just glued on. I put all of the clothes on them before we fastened them to the base (otherwise it would have been really hard to glue everything). I had a heck of a time finding tiny flowers for my bouquet so I actually had to order them from an Etsy seller in Thailand. They were ironically one of the most expensive elements of this project! The flags poles are just some wire from an old hanger and the flags are just cotton fabric with some interfacing fused to the backs for more support. We discussed if we should try to have screws holding the little people on, but we were afraid of breaking them so in the end we just glued them on with super glue and that actually holds them really well.
Here's one of our actual engagement photos at the ride.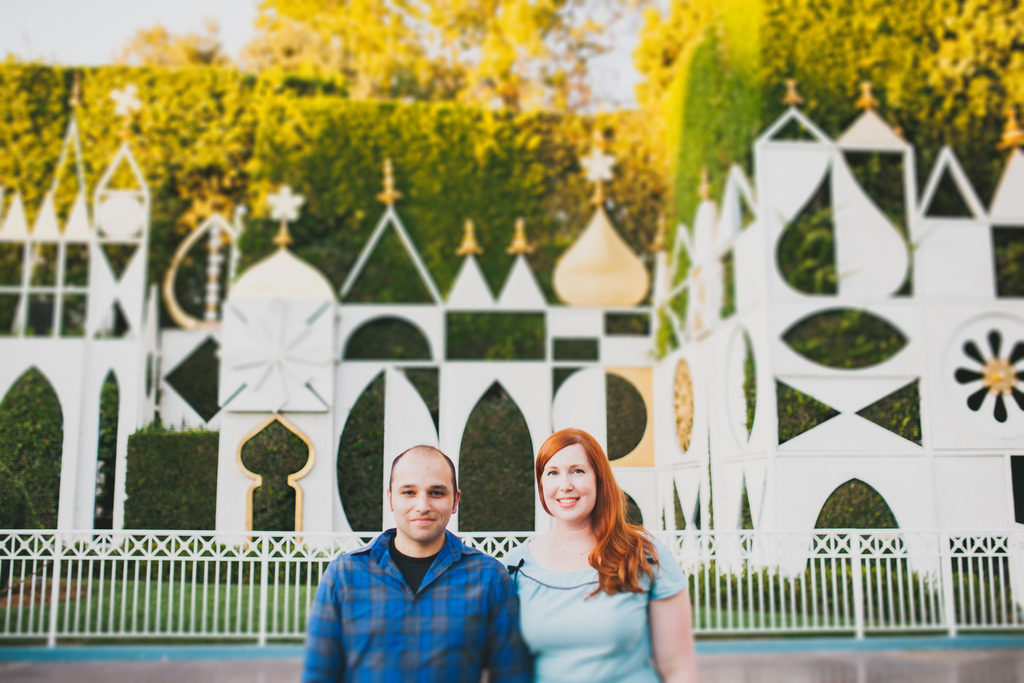 It turned out quite a bit larger than we had originally thought, but luckily it wasn't too big for the cake!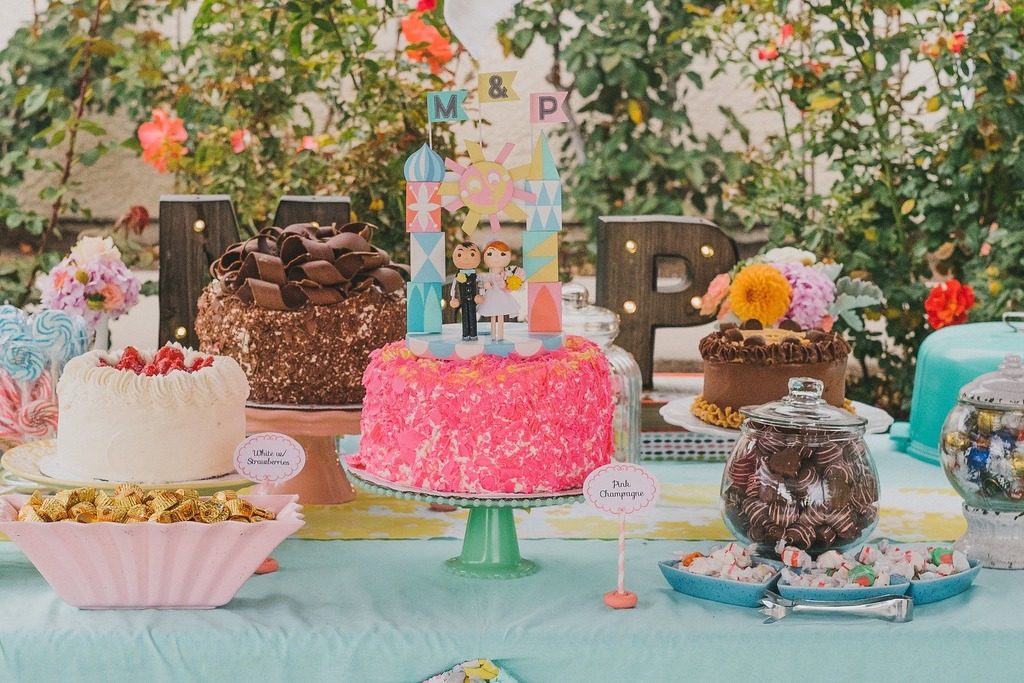 Here's a shot of the dessert table. In hindsight I kind of wish I had hung some fabric in the back so everything didn't get so lost among the roses in back. Oh well!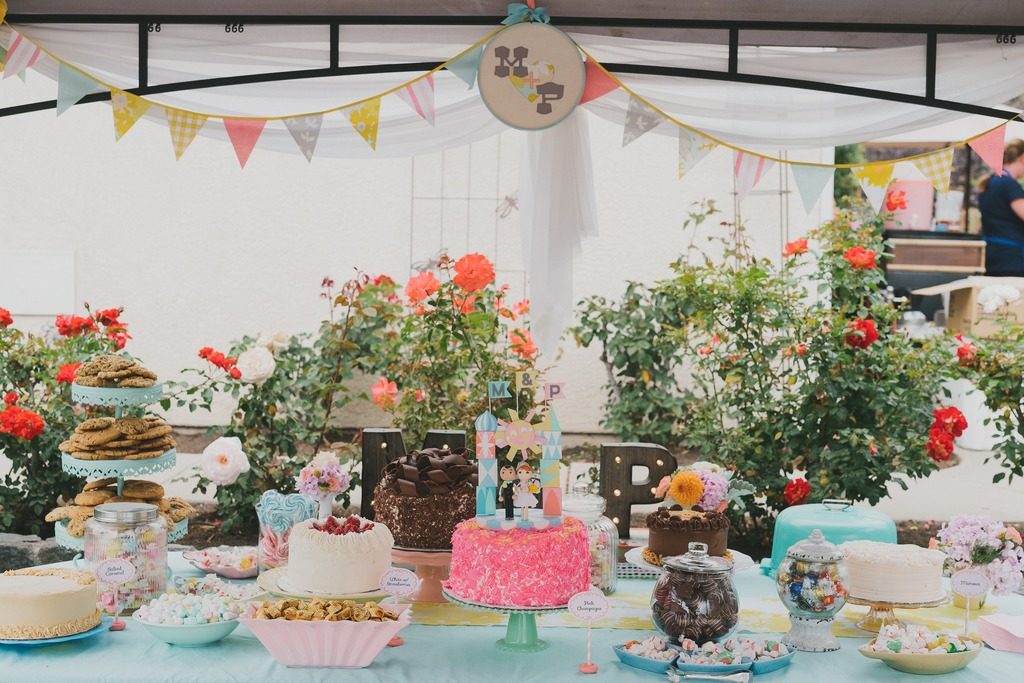 (Photos by Plum Jam Photography)
Thanks for stopping by!