A peek into my life these past couple of months, via Instagram: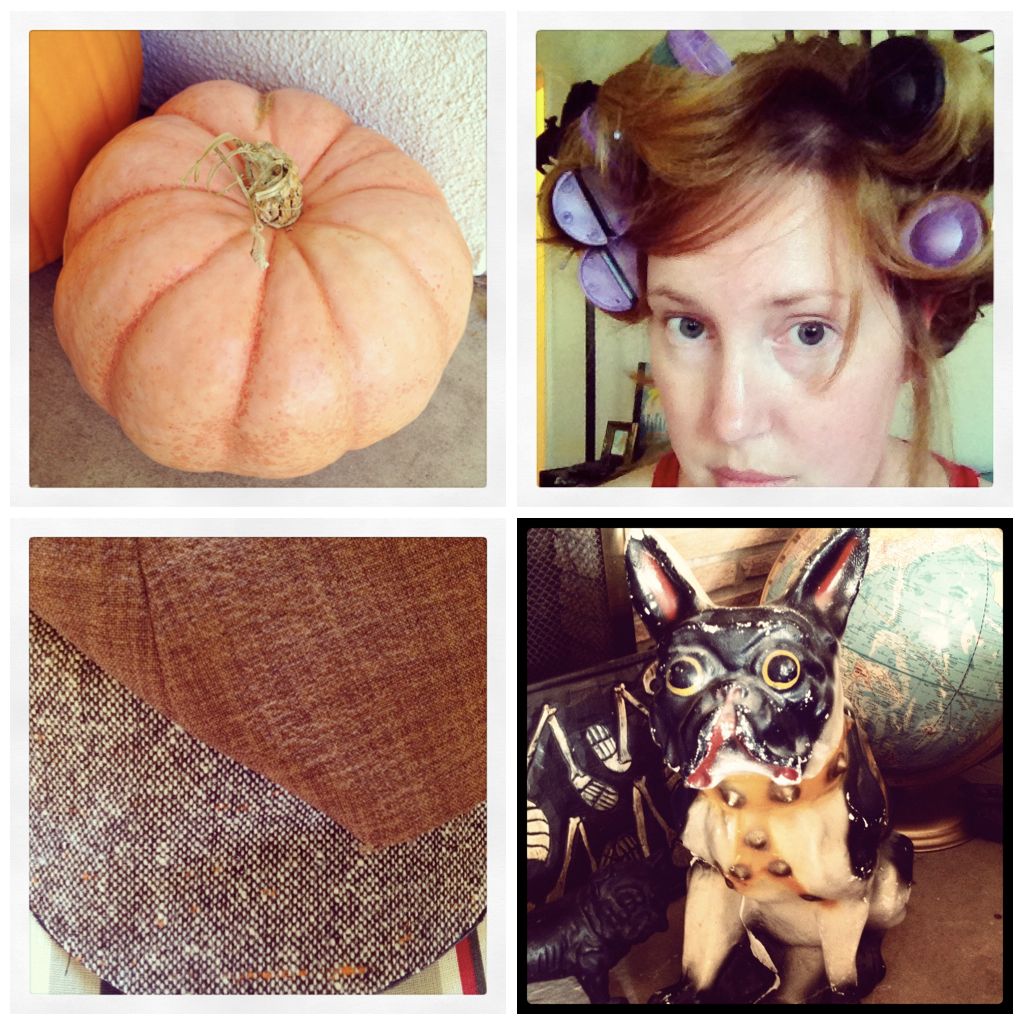 1. I was so excited about the color of this pumpkin: it was the prettiest pinky-peach!
2. I bought a set of hot rollers after seeing something about them in a magazine. I thought they might be a simple way to get my hair looking nice in the mornings. As you can see, I'm still mastering putting them in! Any tips? Or do I just need to keep practicing?
3. My Lady Sherlock Halloween costume in-progress. Click
here
to see it all finished.
4. We found this cool chalkware dog statue at an estate sale. It now has a new home on our fireplace!
5. As Phillip and I were getting ready for work one morning, we laughed as we saw Bosley silhouetted in the curtain all sprawled out like a goon.
6. I made a Thanksgiving display for the antique space, though it was soon dismantled and replaced with Christmas stuff. Poor Thanksgiving!
7. The view from Memory Park in Shell Beach, CA. We go on outings here often at my work- it's such a peaceful and pretty view.
8. A cute fabric find from a thrift shopping trip. I still haven't done anything with it. I only have about a yard so I'm still debating what best to use it for.
9-12. Snapshots from the craft fair I sold at last month. My mom and I shared a booth and both made some things to sell. See
this post
for the full scoop.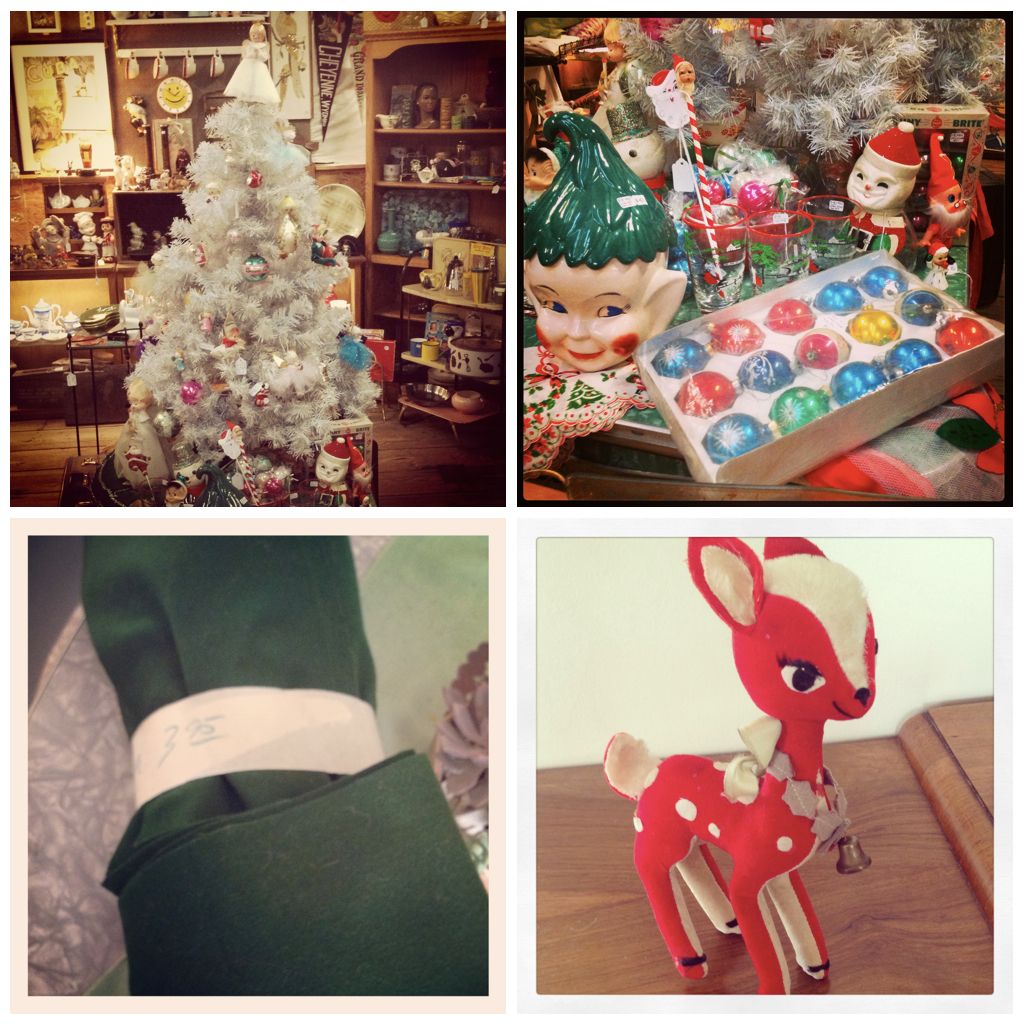 13. We decorated our booth at the Depot Mall for Christmas- the centerpiece being this little white tree we found at an estate sale.
14. More of our Christmas goodies on display in the Depot.
15. I found a large piece of nice green wool fabric for $3.95 while thrifting. I'm thinking of making a jacket with it, perhaps the Anise by Colette patterns. Any other pattern suggestions?
16. One of my very favorite finds of late- this pretty Dream Pets fawn!
17. Here she is paired up with the Dream Pets deer I found last year. They make a cute couple, no?
18. Ruby's favorite thing to do every morning is climb into bed with me and burrow under the blankets. We cuddle until she inevitably starts poking me with her claws. It's a good thing she's so adorable.
19. The highlight of last weekend was finally decorating for Christmas! I got so happy taking out all of my pretty vintage ornaments again.
20. And, lastly, here's our tree all decorated again for this year! Isn't she a beaut? The only trouble is keeping the cats away…
Do you Instagram? Let's be friends! Find me
here
.
Username: scavenger_hunt_mel