Hi everyone! Welcome to this week's edition of Thrifty Thursday, where I share my weekly thrift store/swap meet/estate sale finds!
Phillip and I went to some garage and estate sales last Saturday and we didn't have much luck at all. The only things we found were some records, shown below: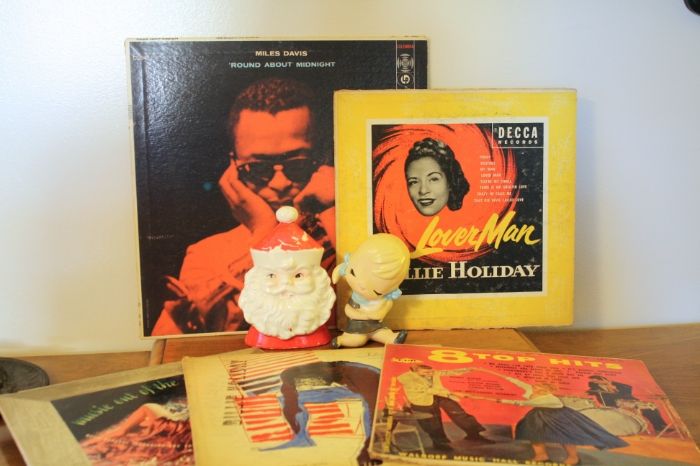 We went home feeling disappointed, and while I got to work on my Cambie Dress, Phillip went out to some thrift store. He found this cute little 1960s ceramic girl: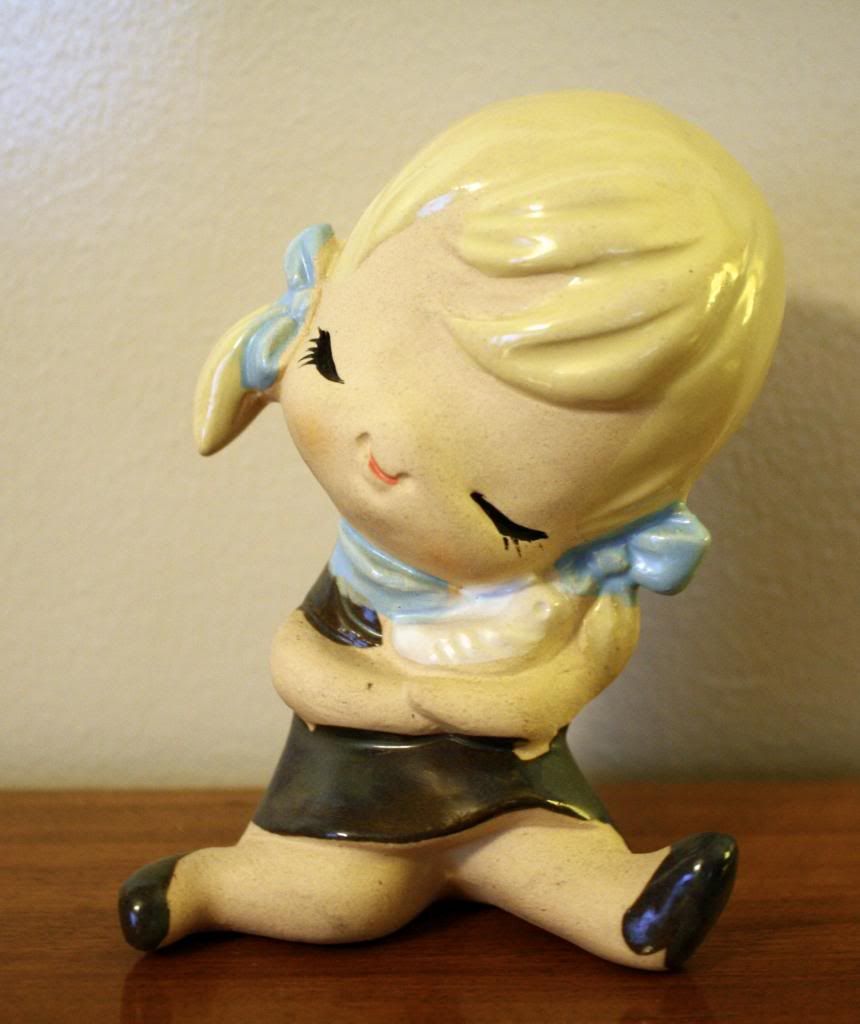 And this interesting crane-shaped dish (maybe ash tray?):
We cleaned out the sewing/vintage stuff room last weekend, and dug up some things we found a long time ago and never photographed. First up is this box of little dolls, maybe from the 1940s or 50s: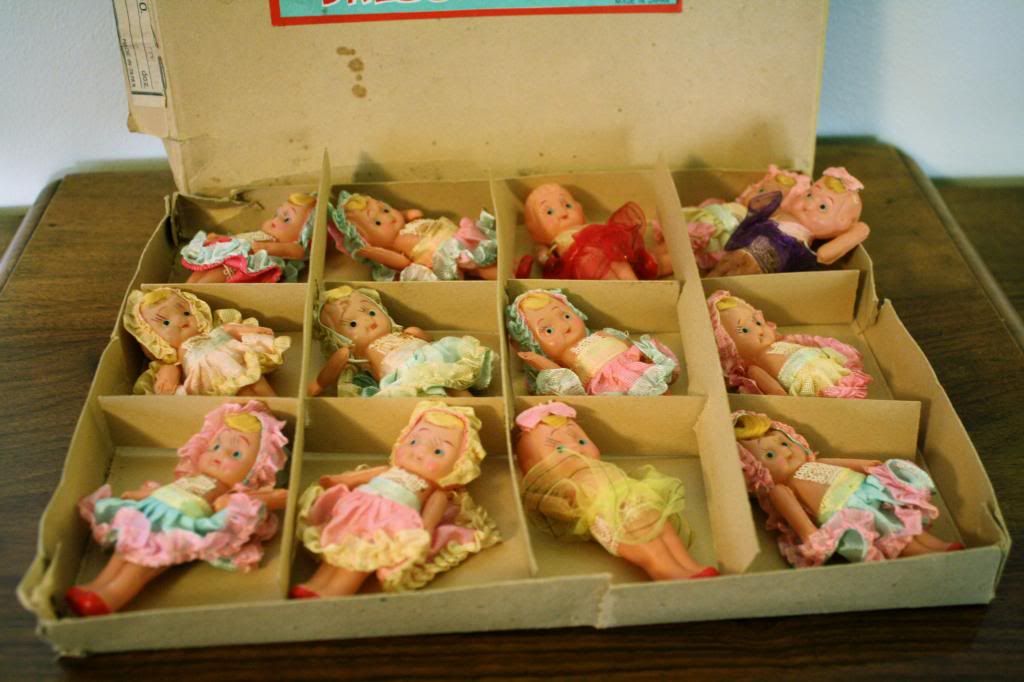 I love the graphic on the top of the box- I had Phillip scan it for me before he sold them: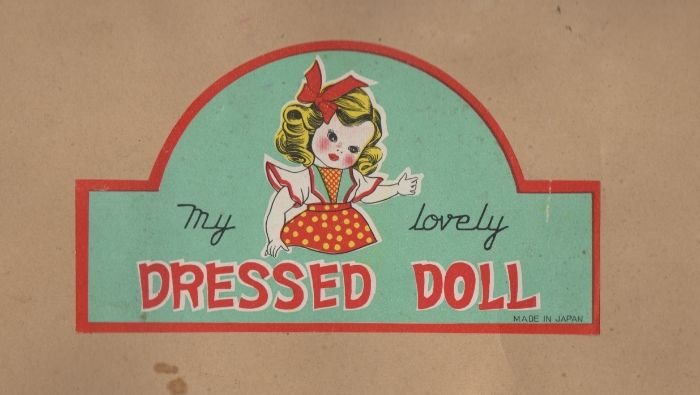 I'm pretty sure I found these vintage greeting cards over three years ago when I worked at Achievement House! Aren't they cute?
We found this big bag of plastic doll heads at the Goodwill a few months ago. There were some cool vintage ones that we picked out to sell on Ebay.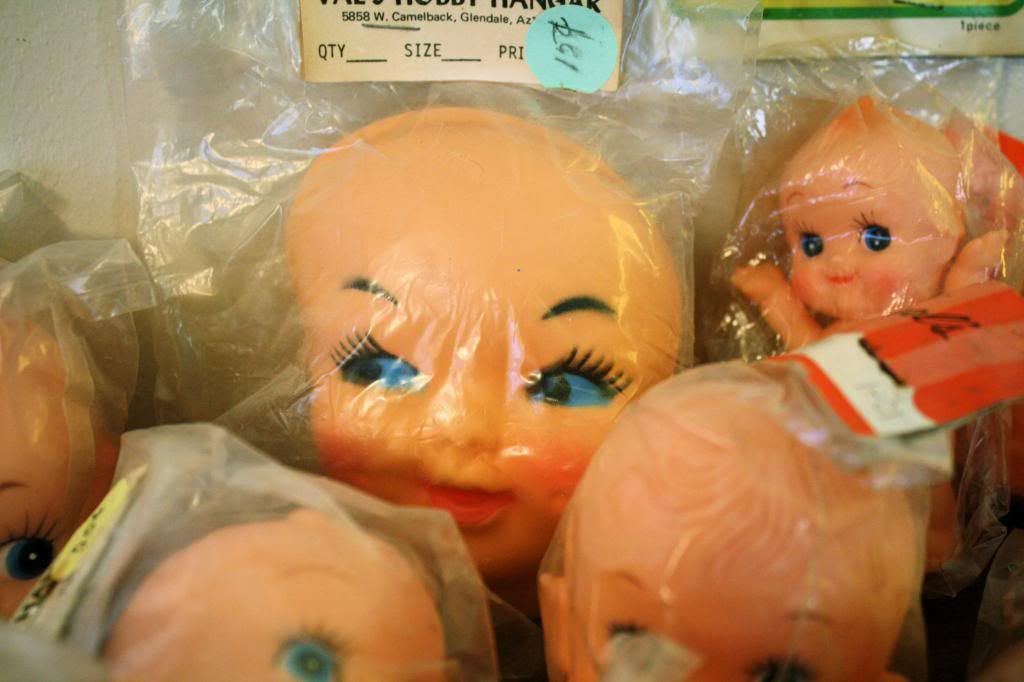 Did anyone else go thrifting this week? What did you find?
Have a great rest of your week!