The day after we went to Disneyland a couple weeks ago we decided to spend the next day doing something fun down in the LA area, so we headed over to downtown LA to visit Olvera Street, a bustling little market that sells nothing but Mexican wares. We walked around, shopped, and had some delicious Mexican food for lunch! Here are some snapshots of our day: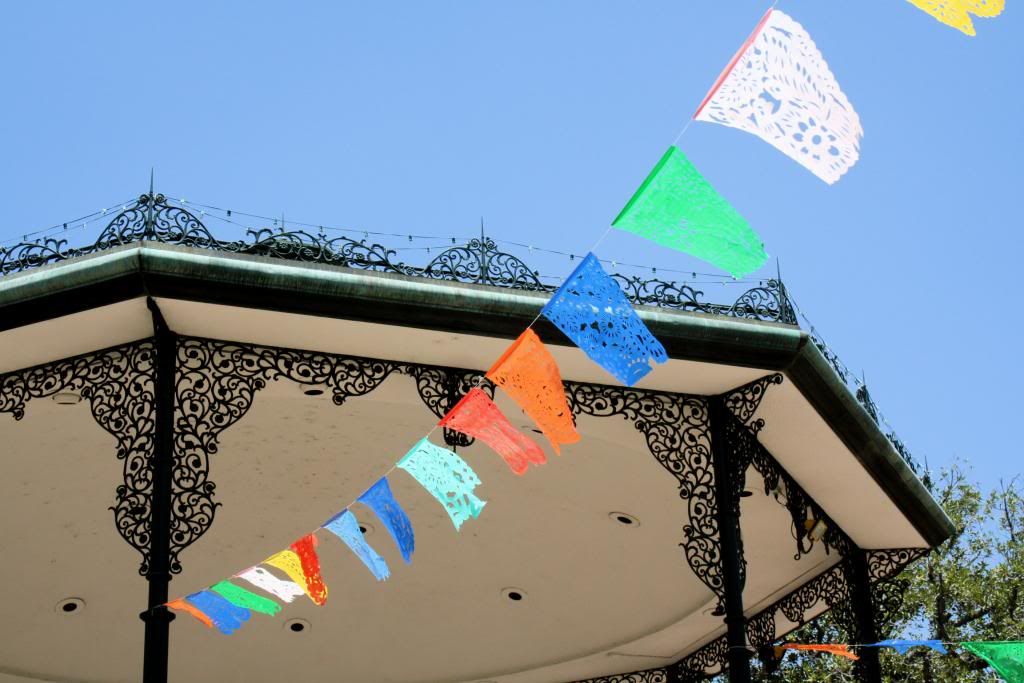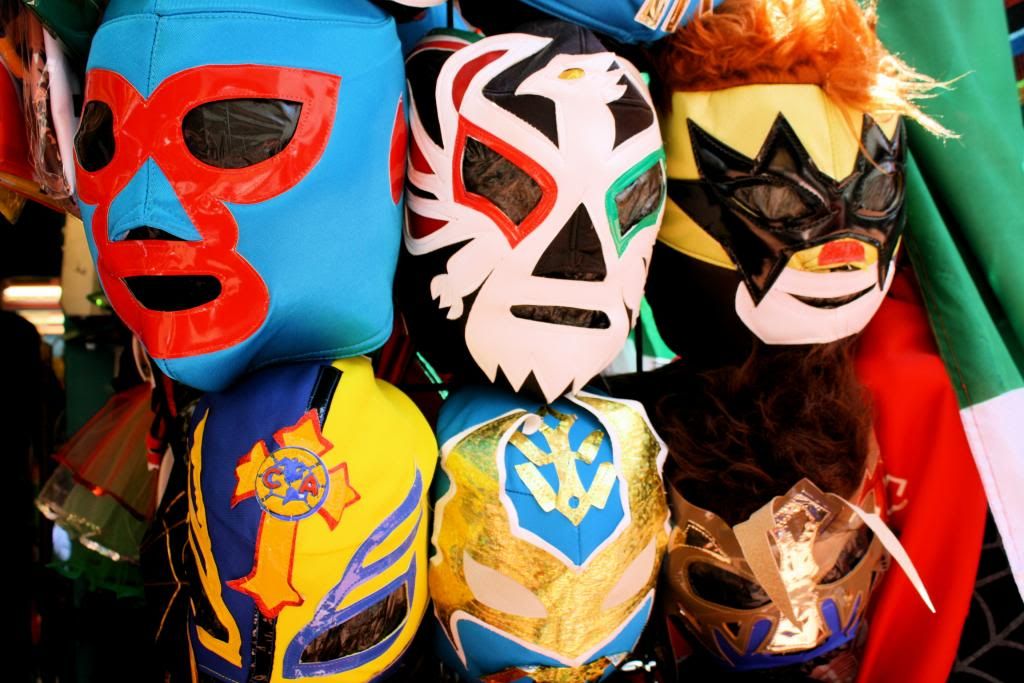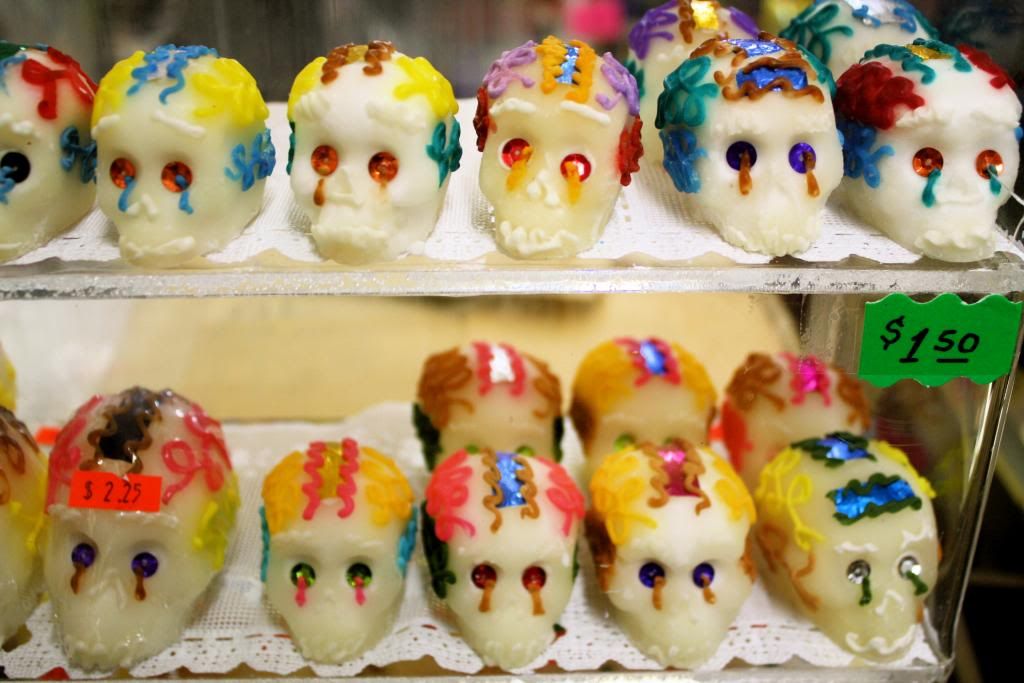 I tried on some leather shoes at one stand but didn't end up buying any.
There were so many fun things to choose from, but here's what we came home with: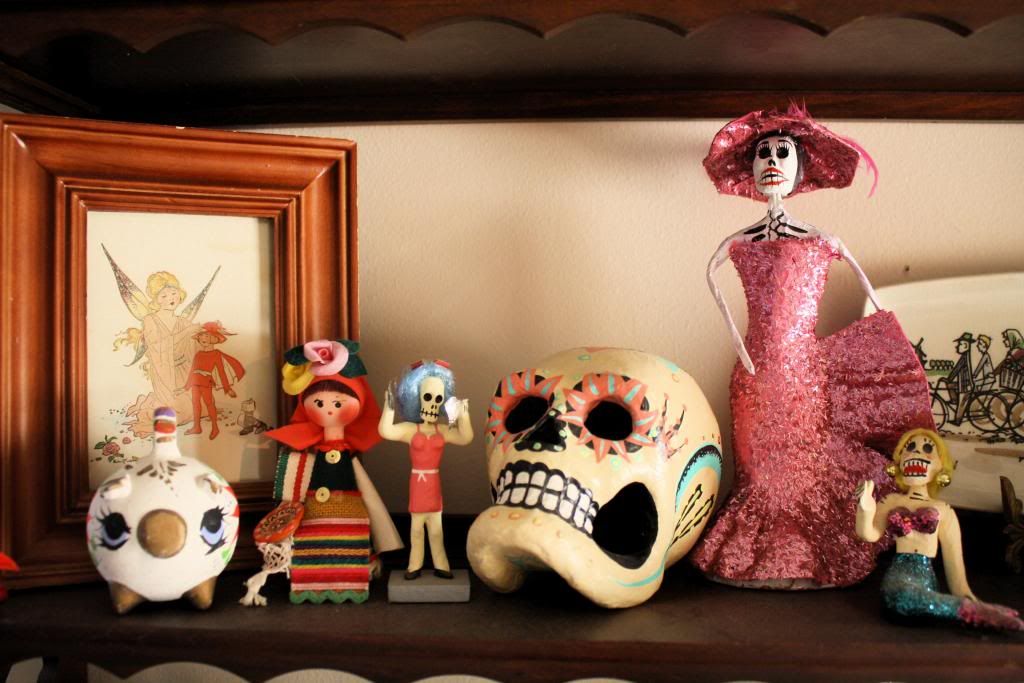 A skeleton lady with a sparkly pink dress, who looks great on the shelf with the rest of my Mexican collection…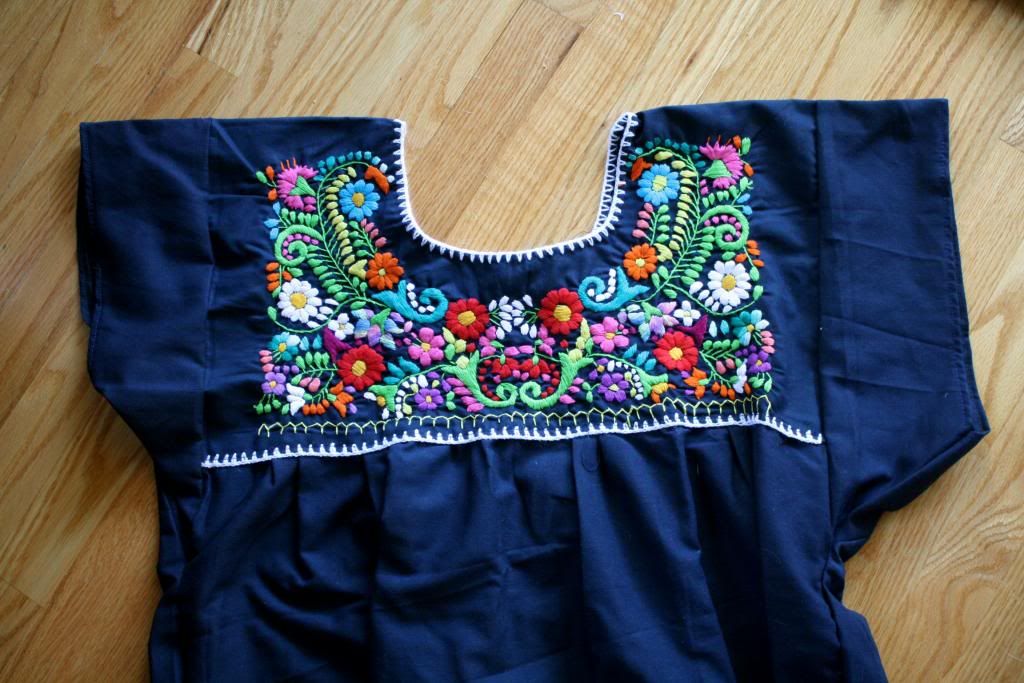 A pretty embroidered blouse (just needs a couple little alterations)…
And this little winged devil man!

On my next trip I want to buy another blouse (in a different style) and maybe a wool rug for our house.

Anyone been to Olvera Street? Do you love Mexican folk art as much as I do?