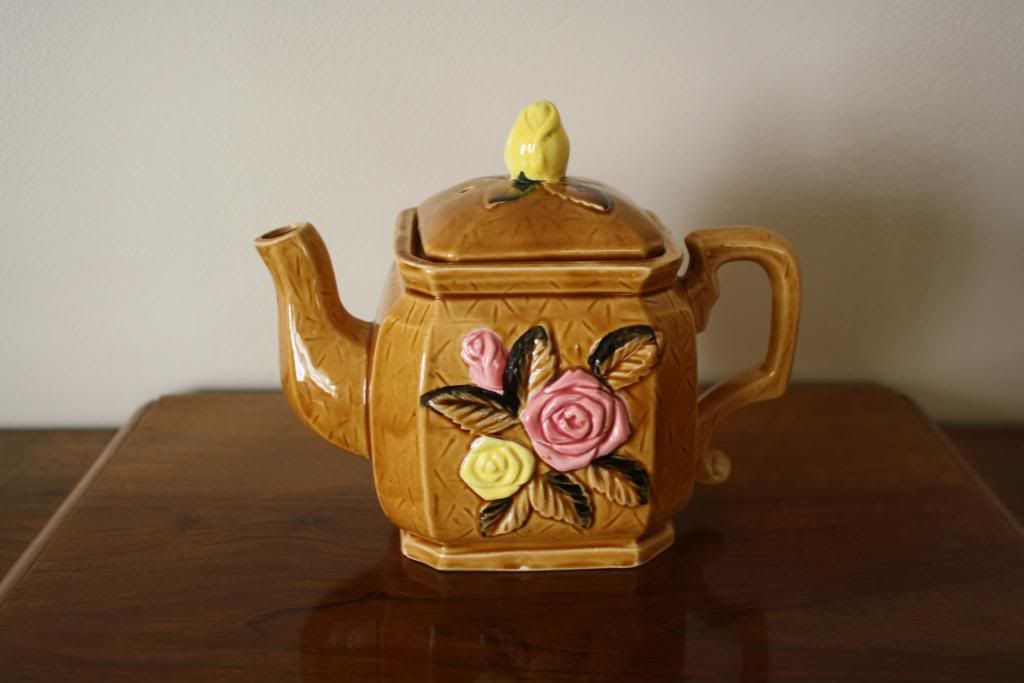 Hi everyone! Here's my latest installment of my thrift store finds. I haven't been thrifting quite as much of late, because I've been sewing up a storm for the upcoming craft fair and my submission for the Collette Patterns Laurel contest. Here are some older finds that I somehow never got around to posting before. Enjoy!



A dachshund letter holder. I definitely would have kept this if I didn't already have one, ha ha. We put it in the space and it already sold!
A pink silk scarf with a bandana motif- already sold in the space.
A very mid-century looking melamine plate with an Eskimo on it.
This guy was one of my favorite finds- just so interesting and unique. I'm not exactly sure what he is though. Anyone have any info?
Here's a closeup of his face and his red cupid's-bow lips.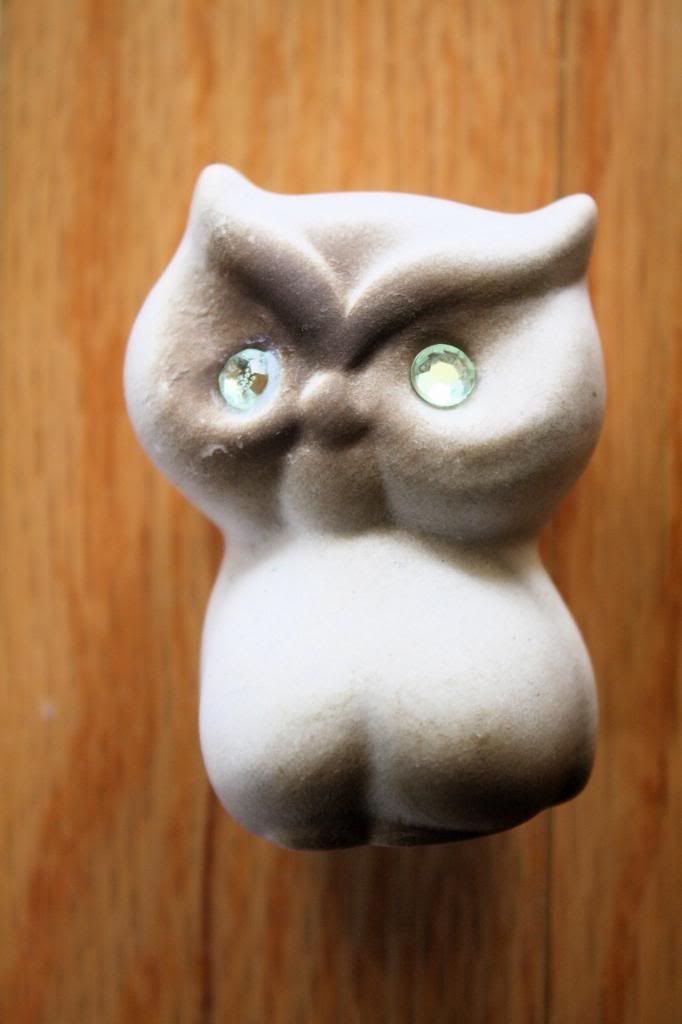 And last but least, a cute little ceramic owl with green sparkly eyes.