A week ago Sunday, Phillip and I officially began renting a booth in a local antique shop. We were (and are) pretty nervous but excited at the same time about this new little business endeavor. We have both been antique lovers for years and have sold our finds on Ebay and Etsy, but this is a whole new ball game, with the space to sell larger items like furniture, lamps, and suitcases, and a monthly space rent fee that we need to exceed. However, we had so many items accumulated due to our frequent thrifting that it seemed like it was worth a try just to clear out some space in our house.
While I was initially really excited about trying out selling in an antique store, I had a bad experience that almost put me off of it for good. Phillip and I had been discussing the idea a couple of months ago, and I decided to ask about selling the next time I went to one of our favorite antique shops in Arroyo Grande. I got the most awful response from the lady that was working that day (not the owner)- she actually told me that I would "never sell there," and that "dealers don't like to deal with people who don't know what they're doing," and why don't I try having a yard sale instead. I came away feeling so insulted and it really affected my confidence about the whole venture. I wondered if I would have that reaction at every shop and if maybe I just thought I knew what I was doing.
However, a couple weeks later, Phillip asked at another antique shop and it turned out they had a completely different attitude- they gave him an application that day and told him we could move in sometime in early January. We agreed to try it out for three months and then re-evaluate at that point. I looked online and read as much antique-selling advice as I could find. We scrambled to get enough stuff cleaned and priced and to find enough display furniture (we did, thanks to both of our moms!). We borrowed my mom's minivan, Phillip's mom brought down some shelves for us, and we put everything out. Whew, finally pulling it all together feels great! Now let's hope we can sell something!
If anyone is local and would like to check it out, we're at the Depot Antique Mall in Los Alamos, California. Our space is #R-18. Here are some pictures of our booth (please excuse the slightly blurry Iphone photos!):
I had so much fun creating this Valentine's Day-themed display. I hope it catches people's eye! I can't wait to come up with new seasonal displays throughout the year!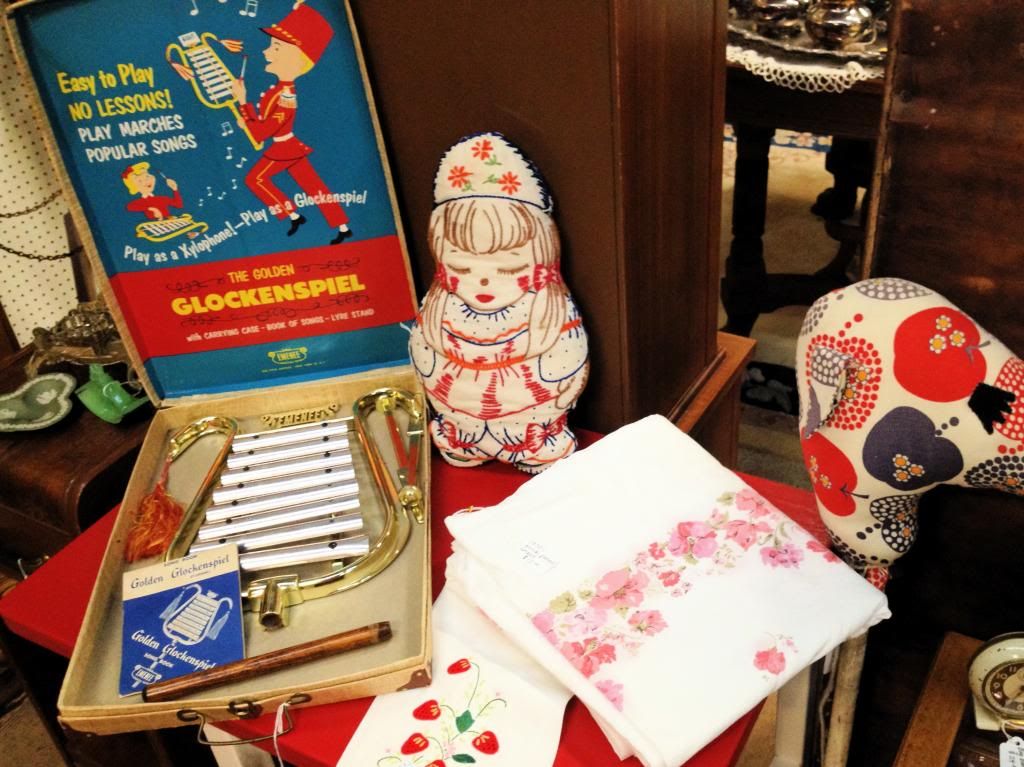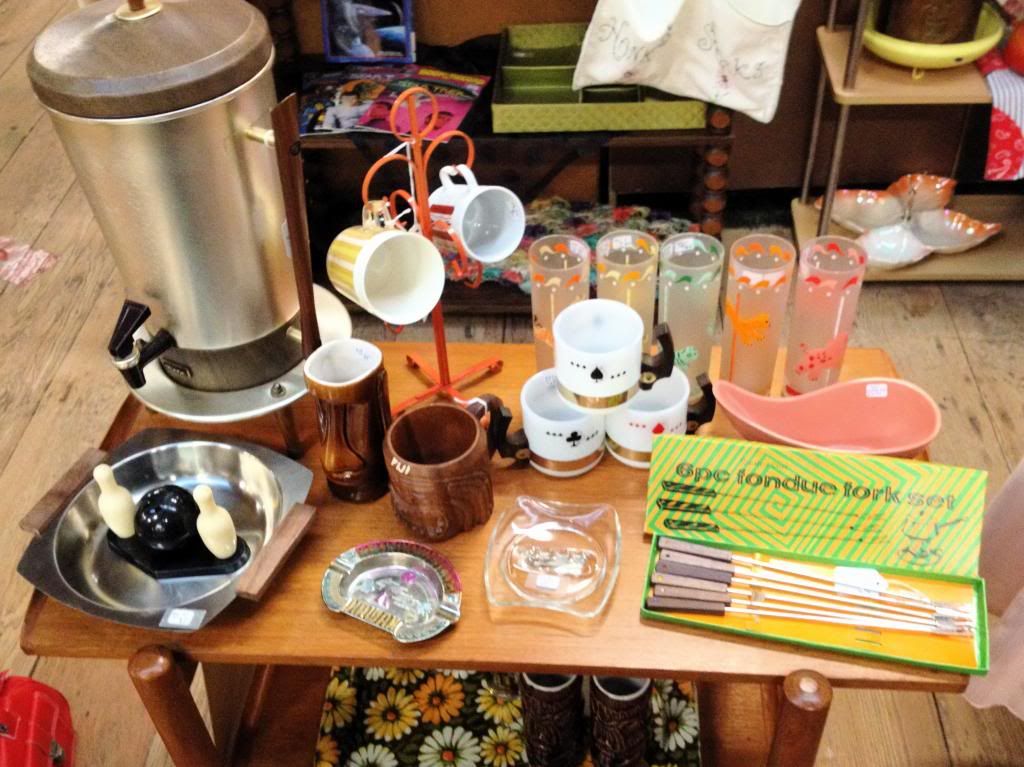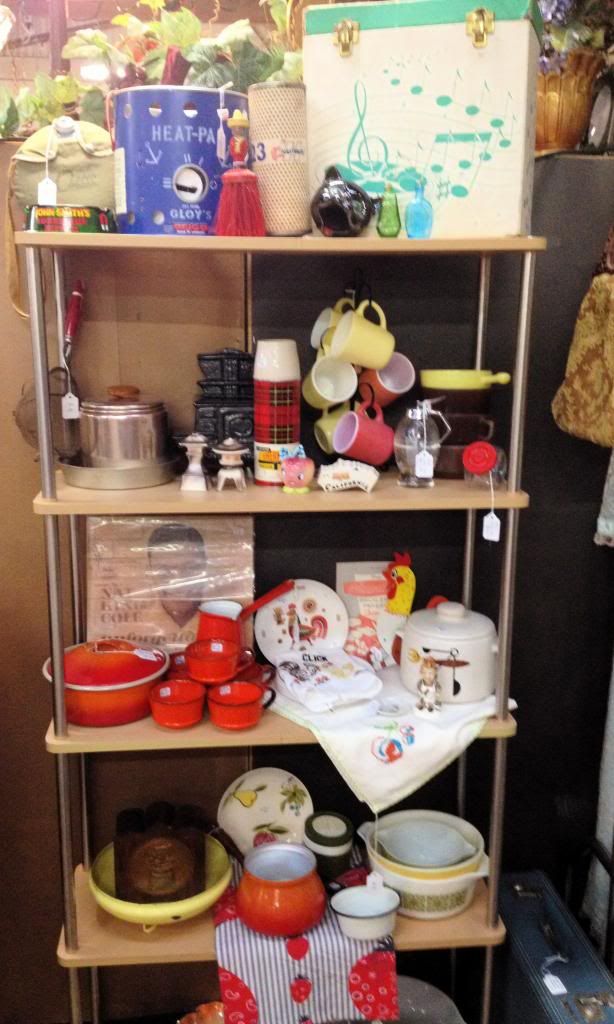 Has anyone sold in an antique space? Any tips for a couple of newbies?