Here's a rather belated last installment of the Christmas crafts I made this year. I found this adorable vintage ornament printed handkerchief at a local antique shop and I knew it would look perfect with our Christmas decor and especially our tree. After some debate of whether to frame it or sew something with it, I decided to make this pillow.
Here's a closeup of the print.
I decided to jazz it up a little with some pink pom-pom trim, which I purchased at Jo-Ann Fabrics. Sewing around the pom-poms was the trickiest part of this project, which was extremely easy for the most part. If I had the foresight, I would have taken step-by-step pictures for a little tutorial. Oh well, maybe next time!
The back is some green cotton I picked up there the day after Thanksgiving. It was a remnant and 75% off! I love the multi-shade linen look of it and I think it goes great with the mid-century vibe of the print.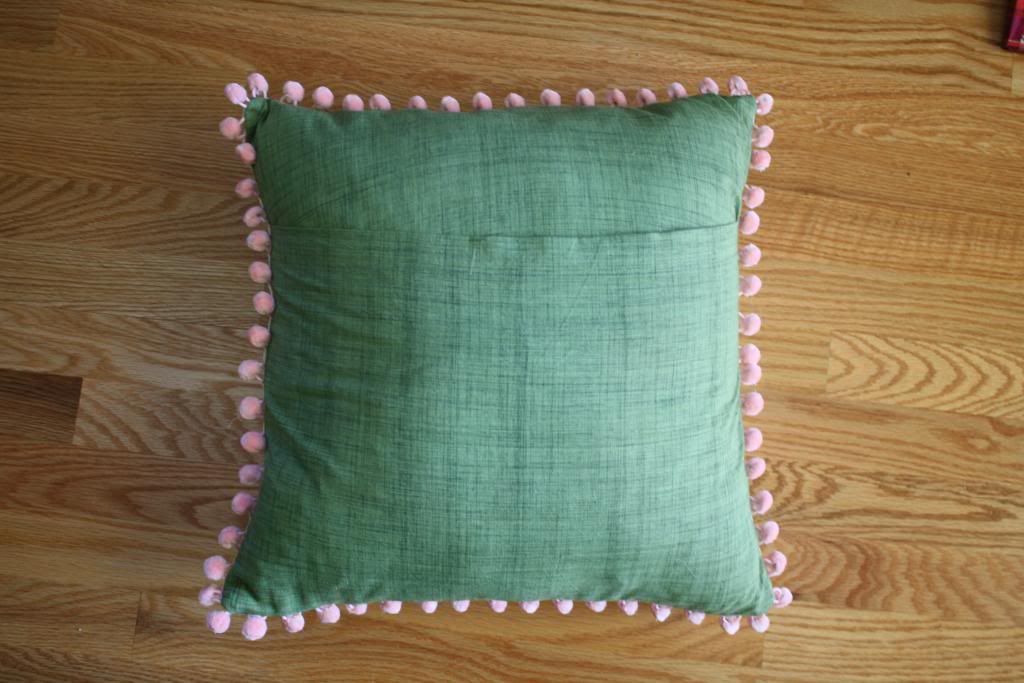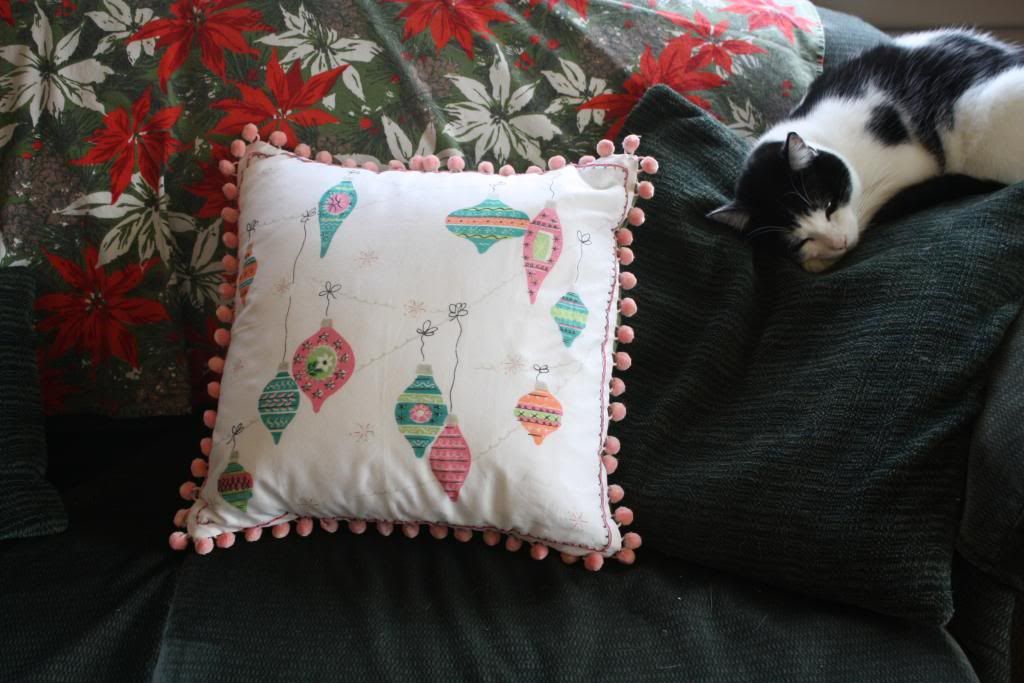 Here's a shot of Bosley modeling with it. I knew we kept him around for something.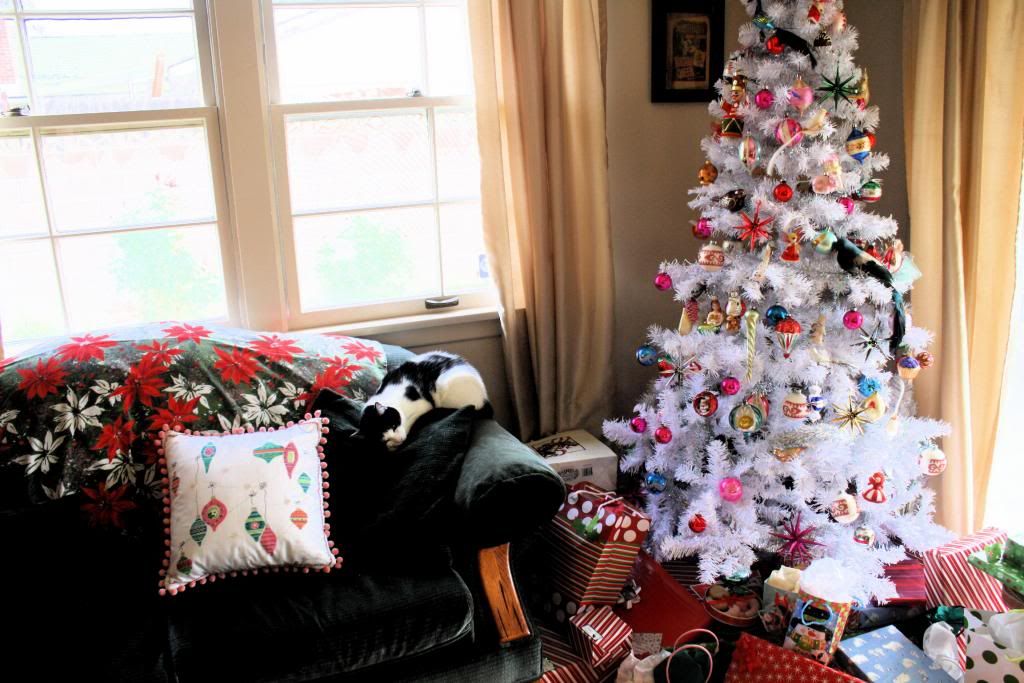 I think it looked just fabulous with the white tree (and avalanche of presents). We may have gone a little overboard.
I hope everyone's week has gotten off to a good start! I have been in full-on car shopping mode for the last few days, hence the erratic blogging. It's been a tad overwhelming, but I'm hoping to find a good one soon that suits my budget and my style. Wish me luck!