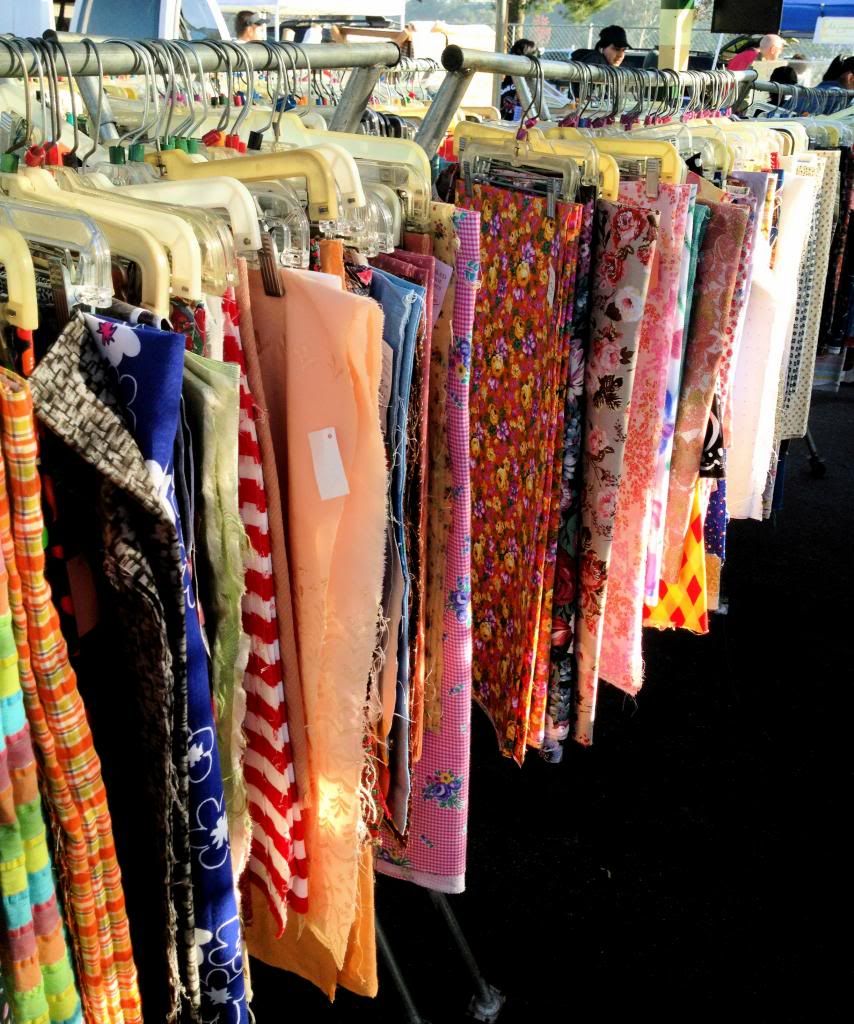 The weekend before last, Phillip and I took a trip down to the L.A. area. We drove down on Saturday and went to Disneyland, and unfortunately I don't have any pictures of that part of the trip, as I forgot to charge up my phone the night before and it died on the drive down. Anyway, it was fun (as Disneyland always is) but very very crowded. We decided that all future trips will be planned for weekdays. I also got a season pass for the first time. I realized that just going twice in the next year would make the pass pay for itself, so I'm hoping we can try to make it down there at least two or three times in the coming year.

Anyway, after Disneyland we decided to stay the night at Phillip's brother's house in Burbank and then check out the Pasadena Flea Market on Sunday. It was amazing! Definitely a vintage lover's paradise with an amazing selection of clothing (of unbelievable quality!), household goods, home decor, and furniture and tons and tons of vendors. We were there for hours and didn't even get through it all. The prices were definitely higher than those of our local swap meet, but with such a huge assortment of great merchandise that's to be expected. Here are some pictures I took as we walked around: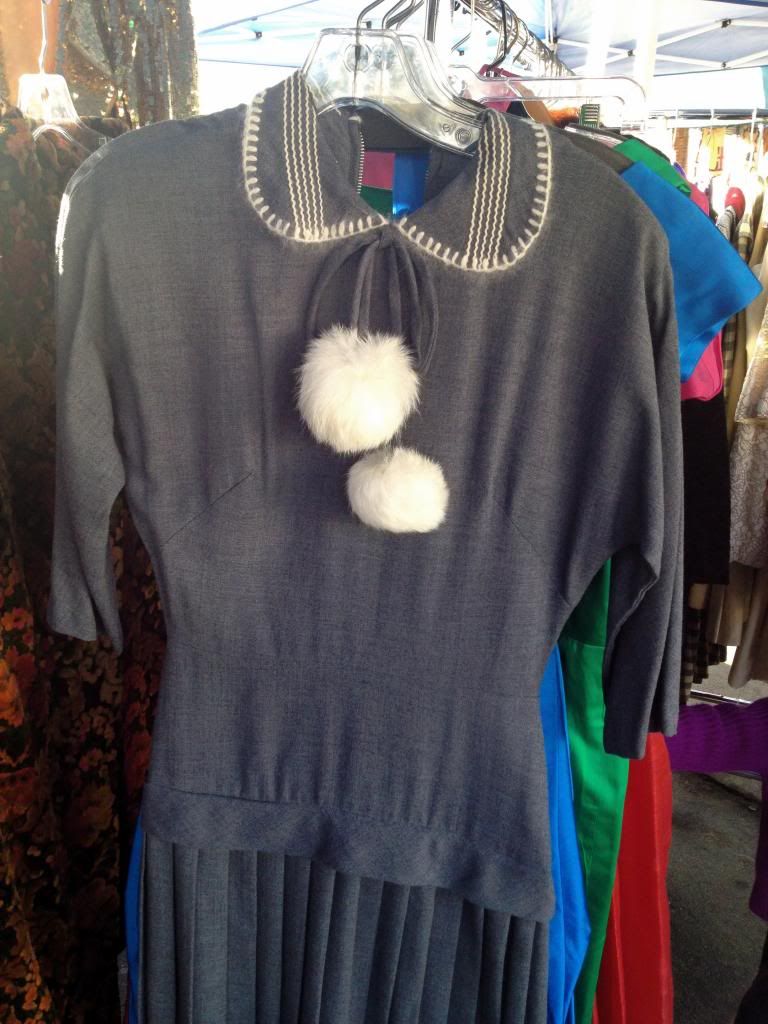 I decided I must make a reproduction of this adorable 40's dress.
Pink Christmas tree! Of course I'm in love.
A random assortment of vintage.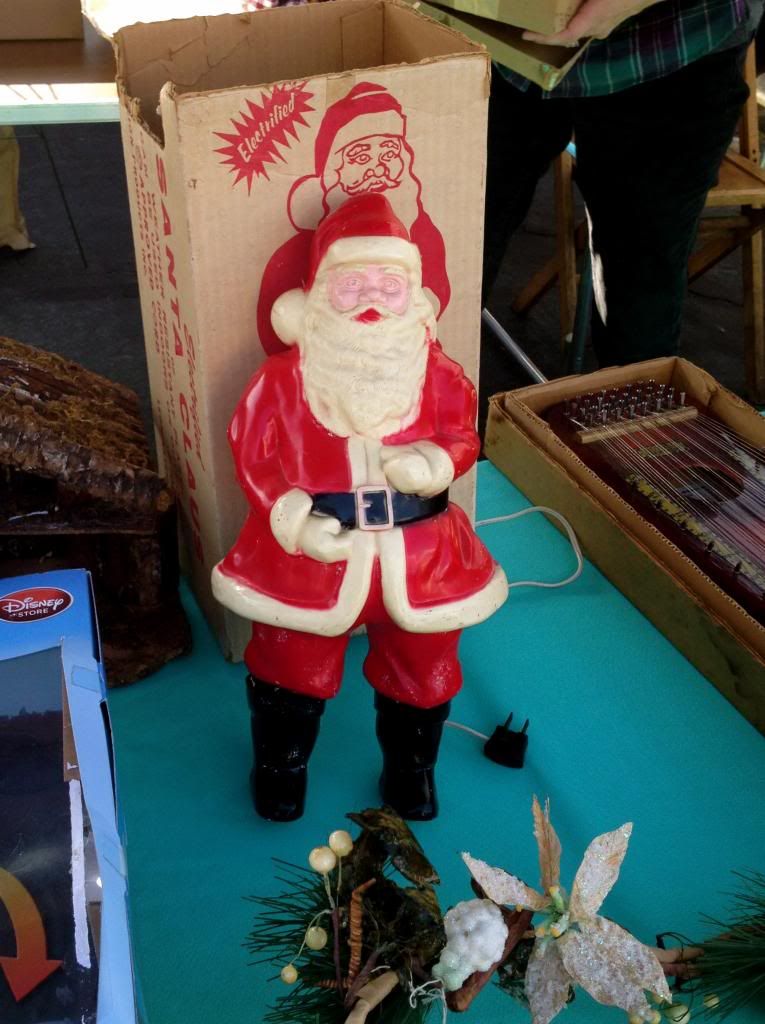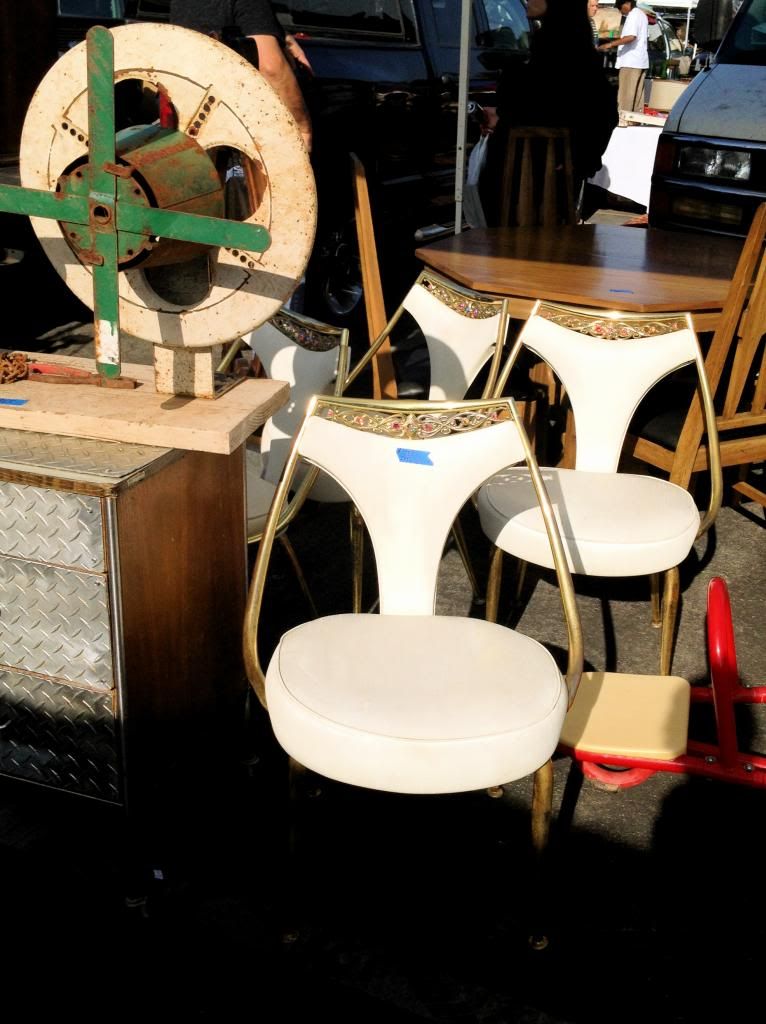 These chairs were just one example of all the great mid-century modern furniture for sale.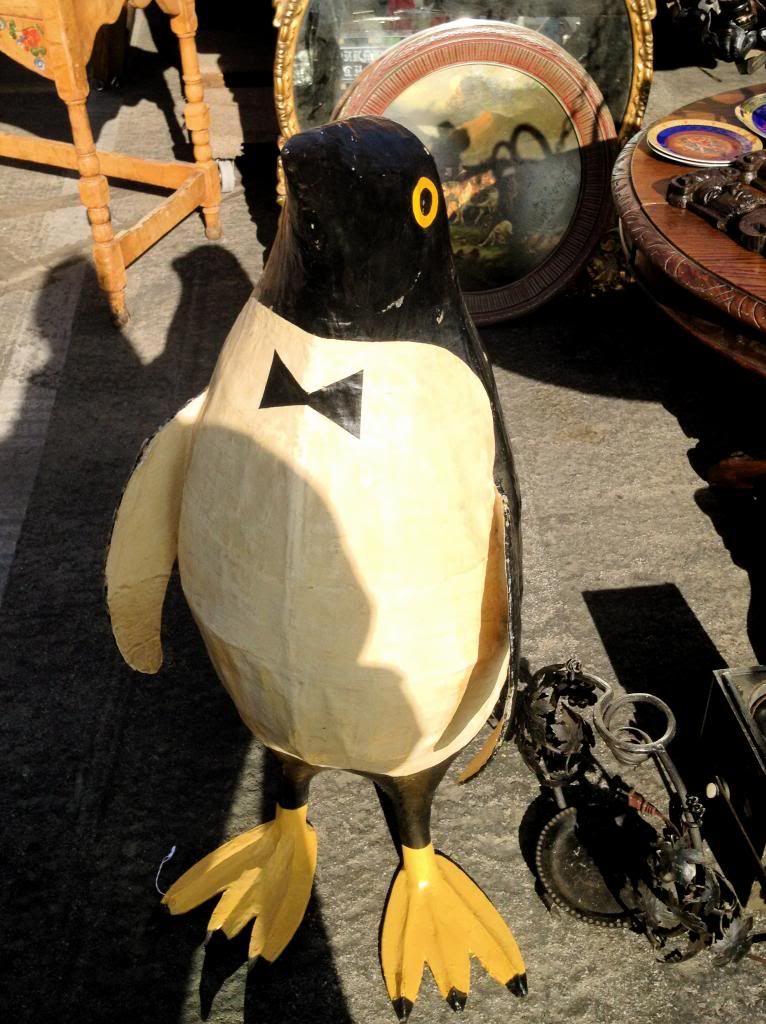 How cute is this penguin? I wish I could go back and buy it for Phillip for Christmas.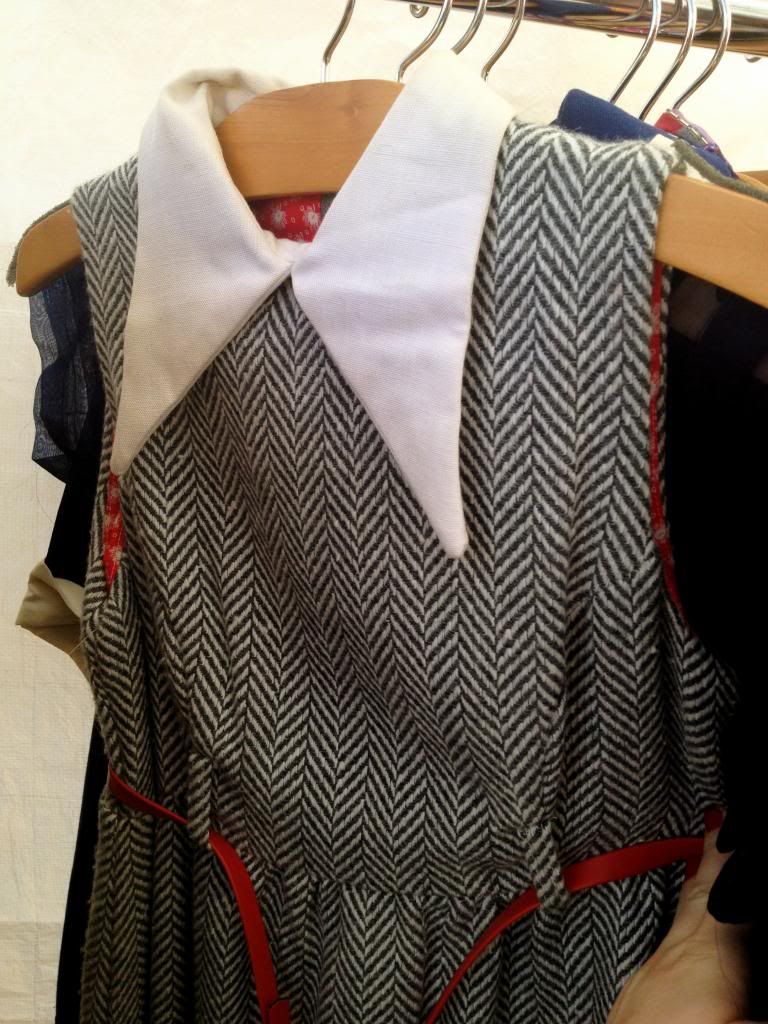 Oh, and a gray herringbone dress with a white collar has been added to my list of "must make soon" dresses. But maybe my collar won't be quite so pointy.
A cute train case- we somehow got a great price on it!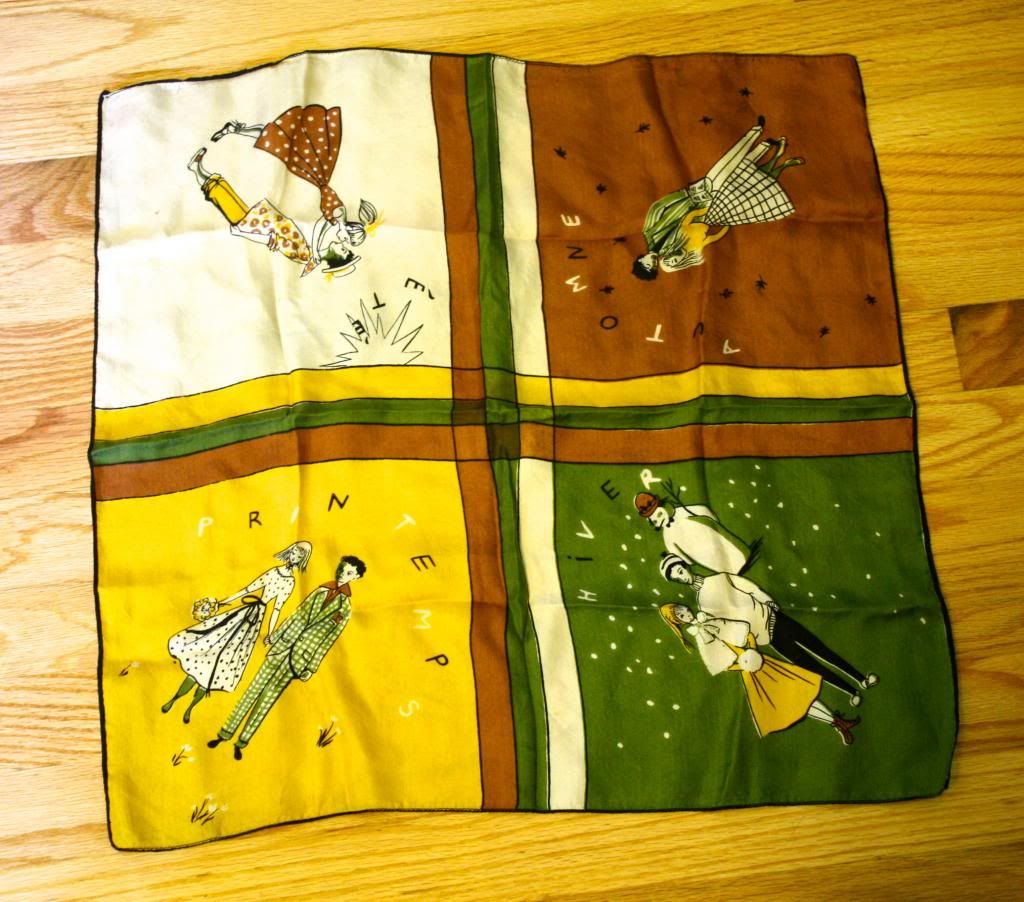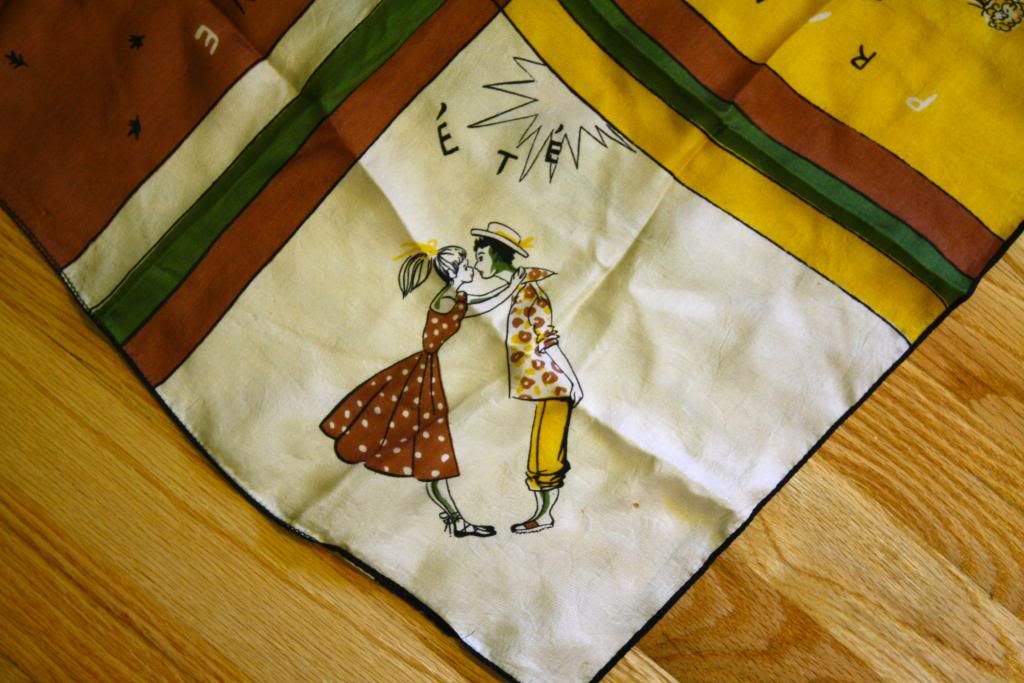 This adorable scarf with all of the seasons…in French!

I found these great vintage frames, and Phillip's brother was nice enough to get them for me as an early Christmas present! I can't wait to get my prescription put in them.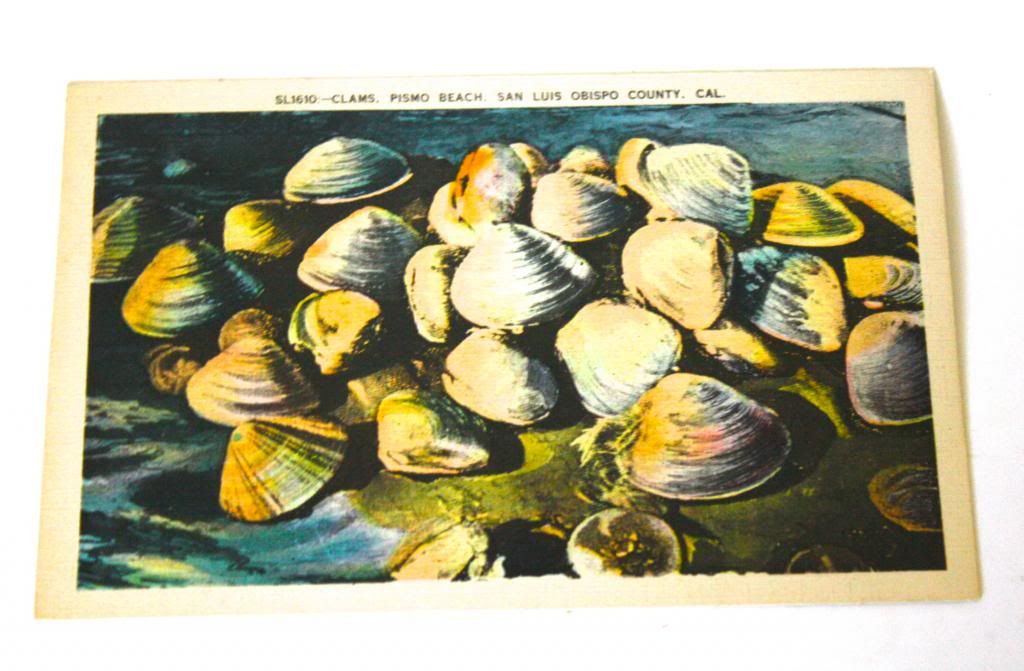 And lastly, I picked up this little vintage postcard of Pismo Beach. I think I'm going to start collecting cool local postcards and make a collage one day.
Thanks for looking and have a Happy Monday!