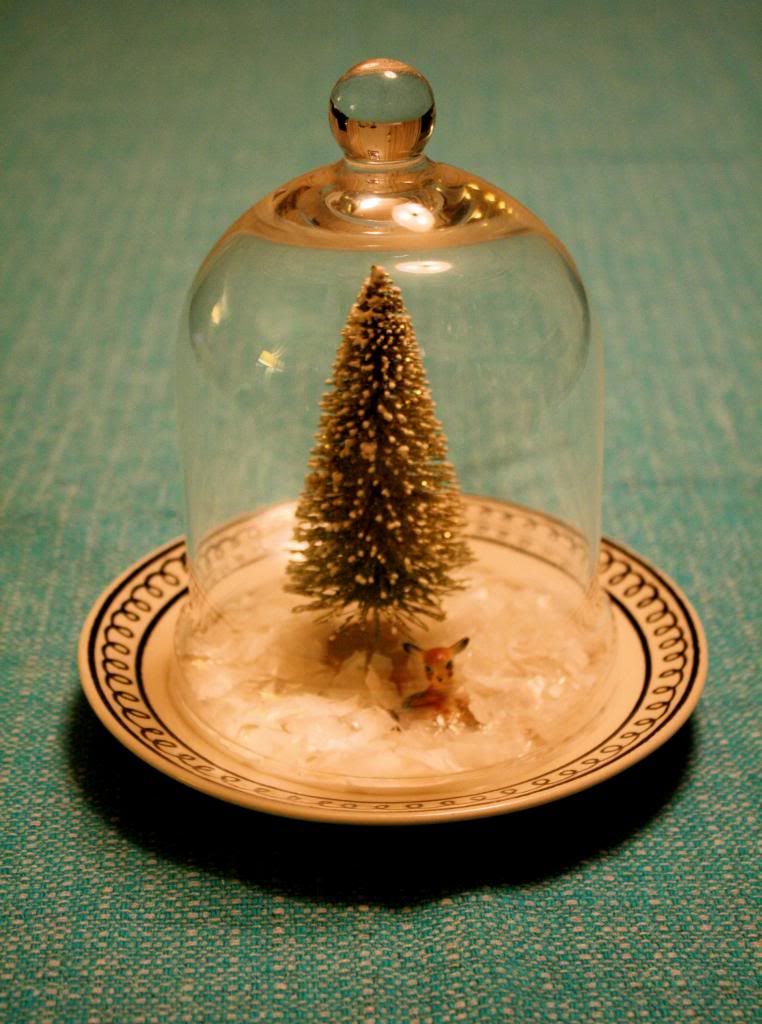 Here's another Christmas craft I whipped up this year…a handmade snowglobe! (Water-free of course). I was inspired by several other snowglobes I'd seen around the net, such as this one and this one. When I found this little bell jar while out thrifting I knew I had to make my own version. I thrifted this pretty saucer with a cute loopy design on the edge, found the little glittery tree at the Pasadena Flea Market, and the little deer at a local antique shop. It was one of those rare occasions where I was looking for something super specific and I actually found it (or rather, Phillip found it for me). I was pretty shocked. I purchased the "snow" at Michaels. All they had was a big bag so I'm probably set on fake snow for life. I cut it up a little to make it a bit finer.


Here's a little tutorial if you're interested in making your own:


Materials, left to right: fake snow, tacky glue (I use it for everything!), little deer (or other woodland creature), little bottle brush tree, saucer, and bell jar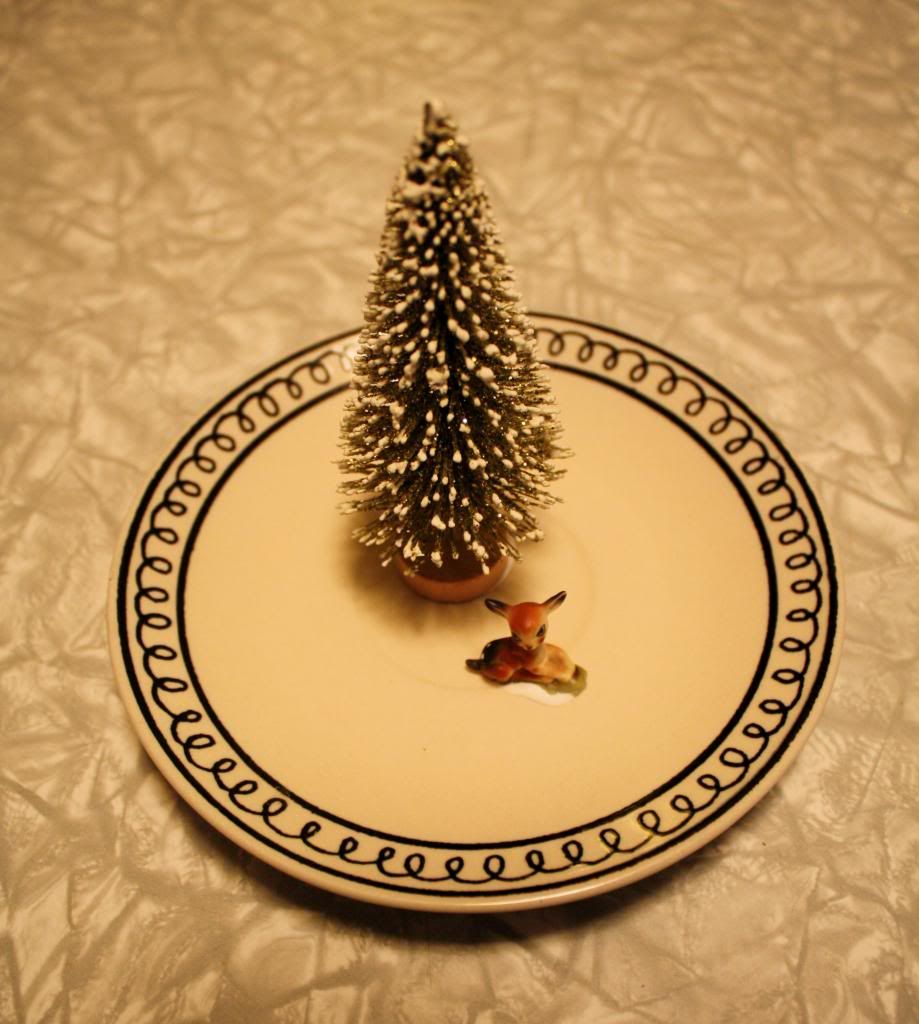 Step 1: Glue your tree and deer down onto the saucer. Let the glue dry completely before moving on to the next step.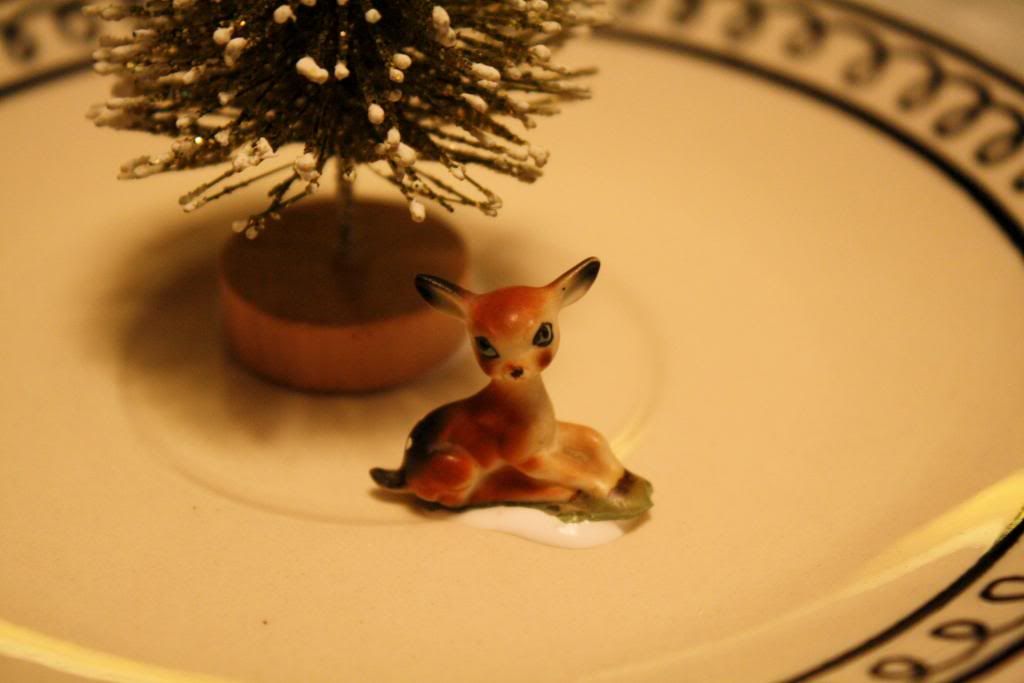 Here's a closeup of the gluing. Don't worry if you have lots of glue because it will be covered by snow.
Step 2: Pile some snow around the center of your snowglobe, careful to keep in within where your bell jar will be placed.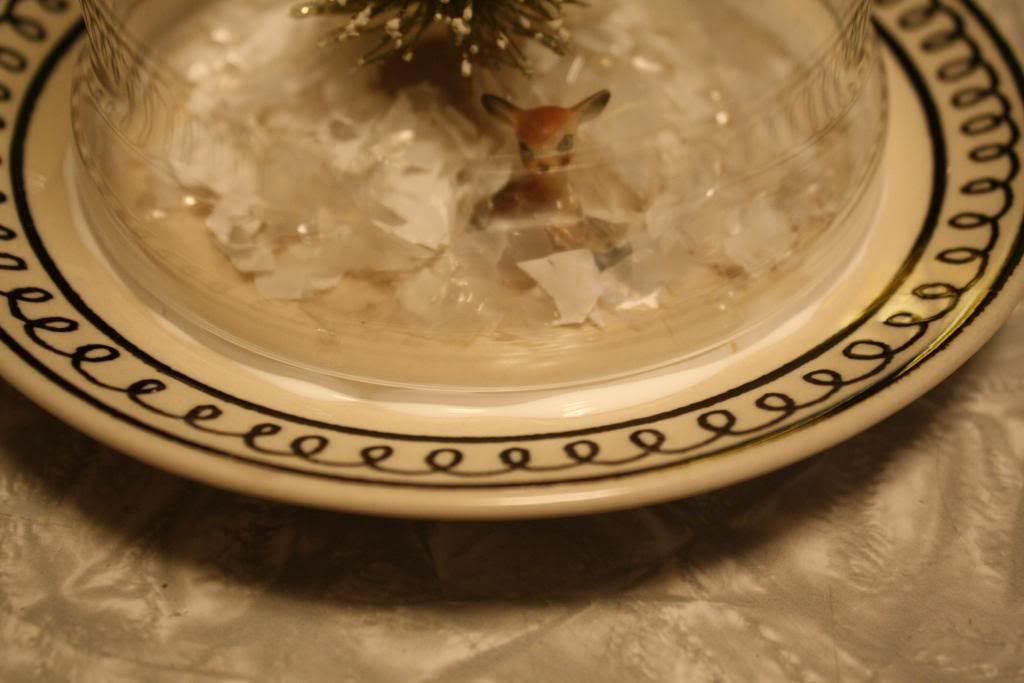 Step 3: Glue down your bell jar. Put a line of glue around the bottom rim and stick it down. Then let it dry. Once dry, you can gently shake it so the snow spreads out evenly. It's that easy!
Thanks for checking out my blog, I hope you enjoyed this little tutorial! Here are some more of my holiday-related posts:
A homemade tinsel wreath
Our Christmas Tree
A collection of vintage santas
Thrifty Christmas finds
I hope everyone is having a wonderful holiday season!