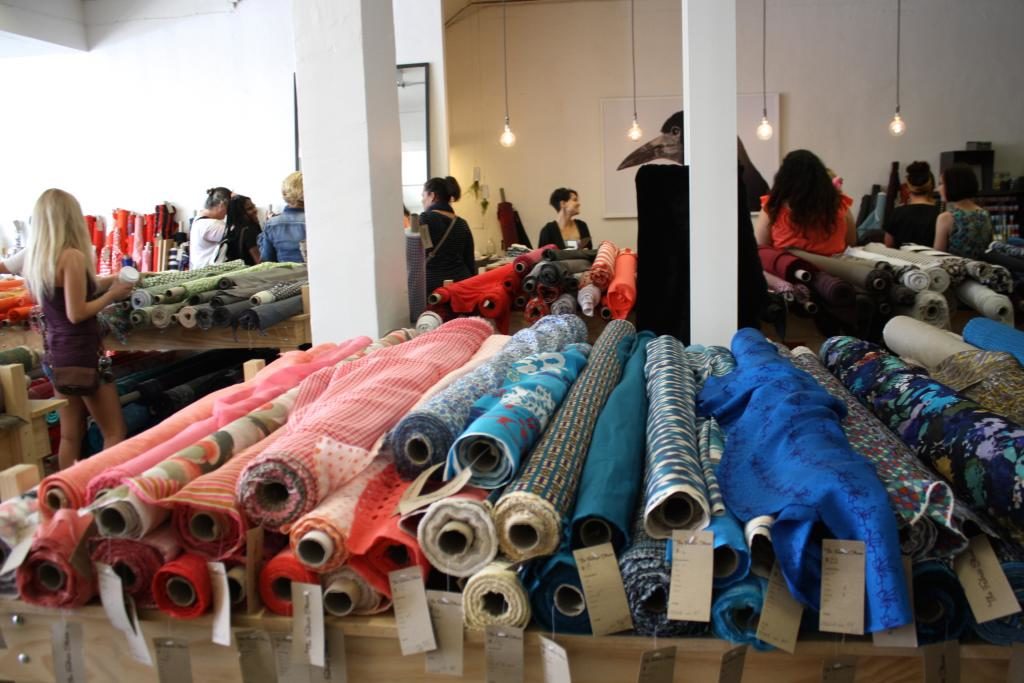 The weekend before last, I headed down to LA with my sewing buddy
Erin
for the long-awaited blogger meetup! It was such a fun day.
I got to meet with so many fellow sewers, chat about sewing, blogging, and fabric, and check out
The Fabric Store
, which I'd never been to. We started with a lunch at Cafe Midi, where the waitstaff were very patient with our extremely large group (40 plus!). Then we headed over to The Fabric Store for a fun giveaway drawing (I didn't win anything), and then a fabric and pattern swap, where I made out like a bandit with some amazing fabric and got rid of some items from my way-too-large stash. We then chatted and shopped as we browsed through The Fabric Store's amazing selection of fabrics.
I'm still shamefully unacquainted with the fabled LA garment district (I live about 3 hours to the north and I haven't been courageous enough to venture down on my own and navigate the many confusing freeways!). So it was great to get tips from locals on different shops to check out, especially since I'm hoping to make a trip down to find some fabric for my wedding dress in the coming year. We were hoping to check out Mood as well, but unfortunately it was closed for some earthquake retrofitting. Oh well, next time!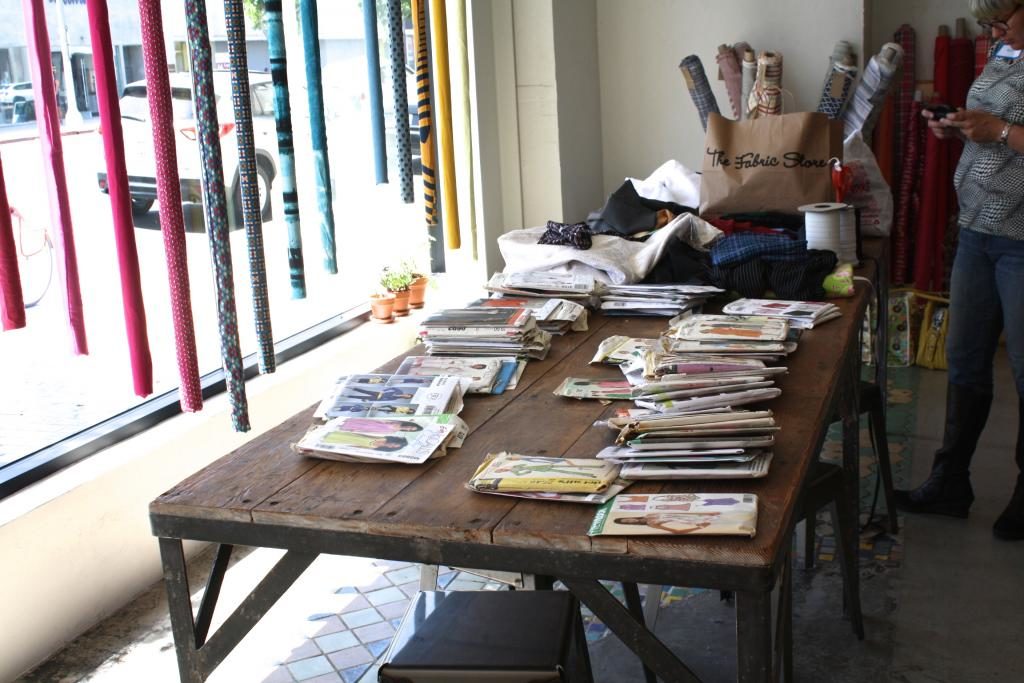 The aftermath of the pattern and fabric swapping!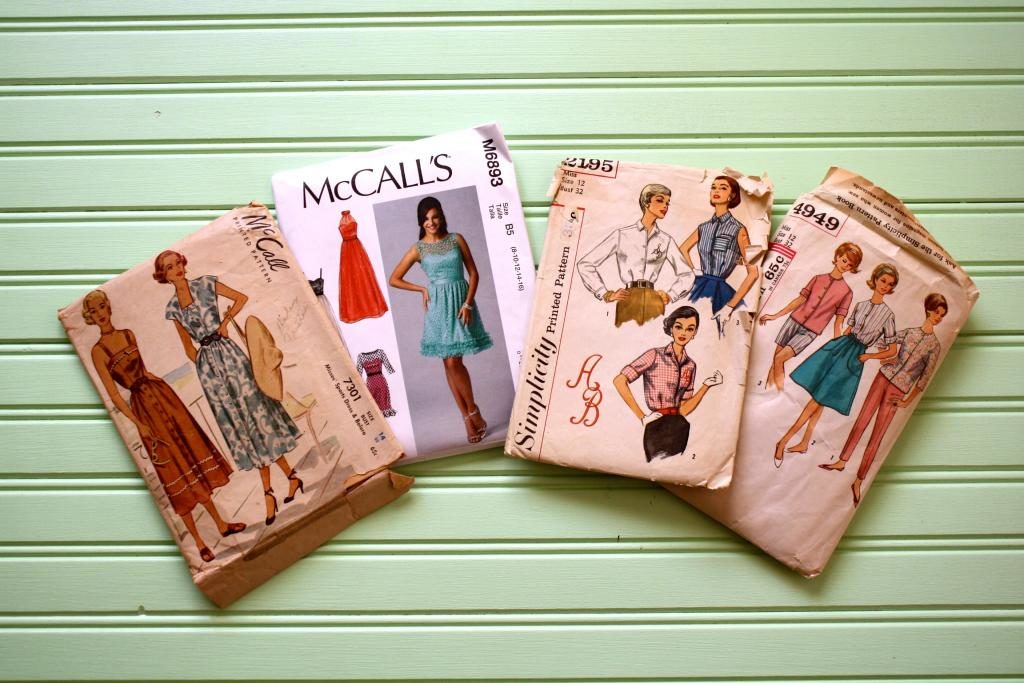 I snagged some great vintage patterns and this cute McCalls 6693 with the sheer bodice overlay. I was really excited about the cute wrap skirt of the right-most pattern, but when I took out the pieces I realized there was about half of the jacket in there and that was all. It's one of the sad realities of vintage patterns- you never know what the heck you're going to find in them!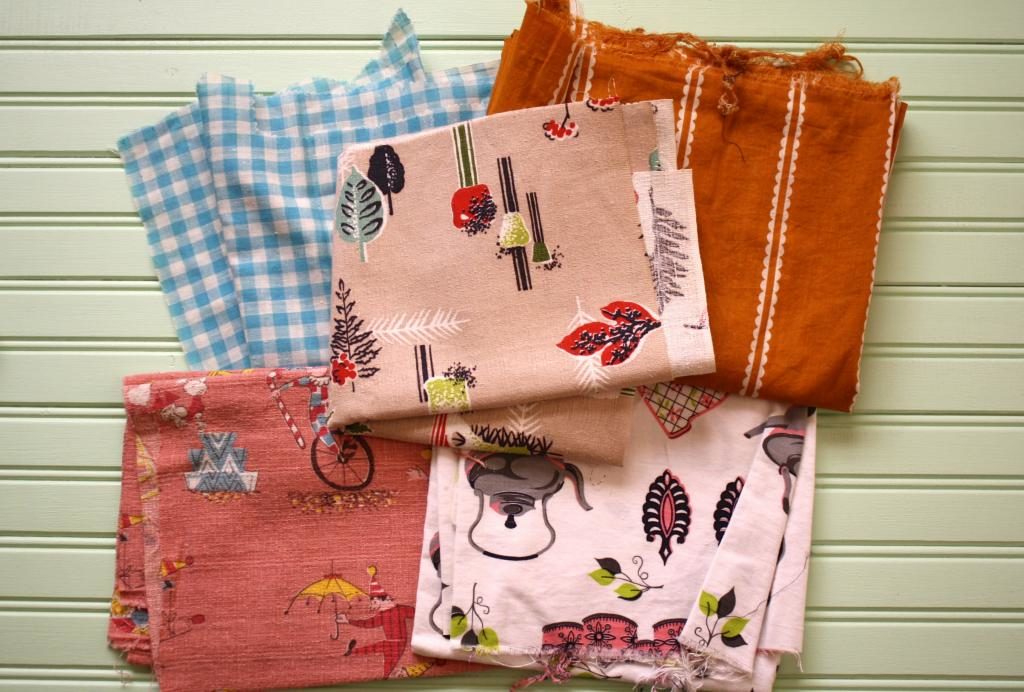 I was beyond stoked to pick up these adorable retro fabrics in the swap! They are all exactly up my alley. And the mustard and white voile by Anna Marie Horner is one I actually had my eye on forever at
Birch
but couldn't justify buying…it was fate! I'm debating what to make with it…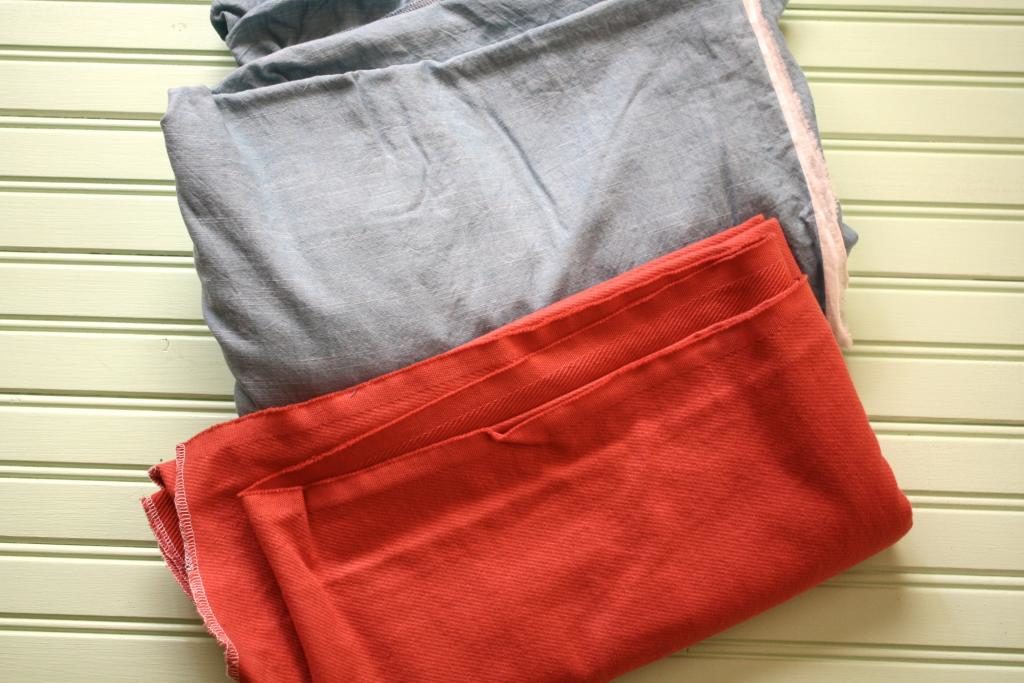 I bought these two fabrics at the Fabric Store- I was shocked that after all of the gorgeous prints for sale that I ended up buying a couple of solids! I guess that none of them really "jumped out at me." I'm planning a summer sundress with the blue one- it's a chambray-like light cotton in a pretty light blue shade. The bottom one is a coral pink cotton that's a bit thicker and has a twill weave- I think it's going to be a skirt.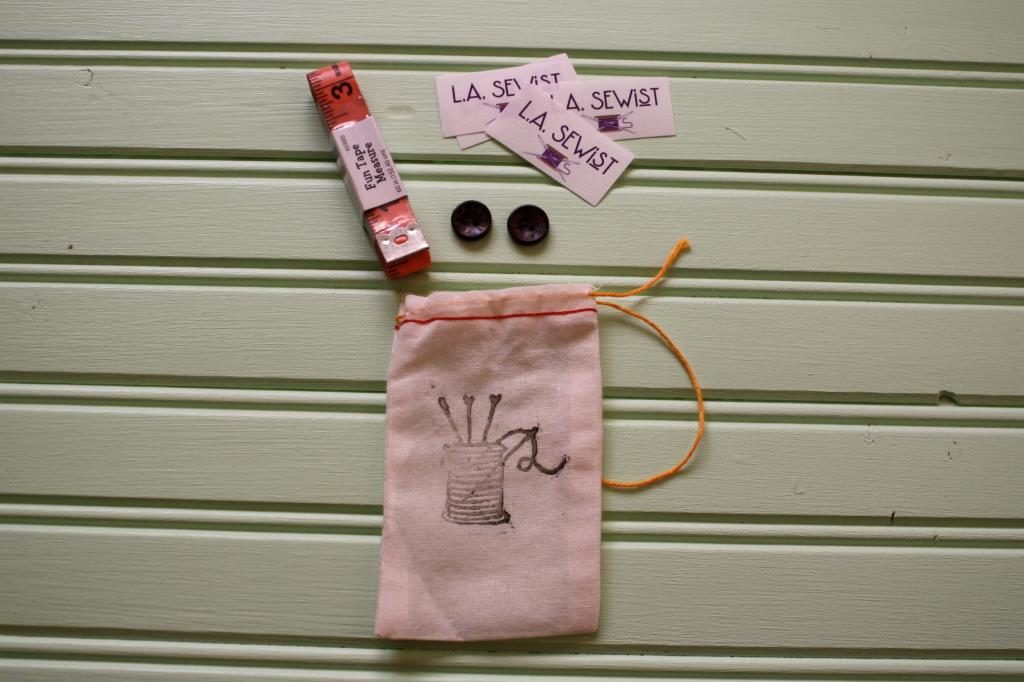 The amazing organizers of the meetup,
Erin
,
Kathy
,
Jill
, and
Laurie
even put together these little goodie bags for everyone. It was such a great touch and it was so nice of them to make a little memento of the day!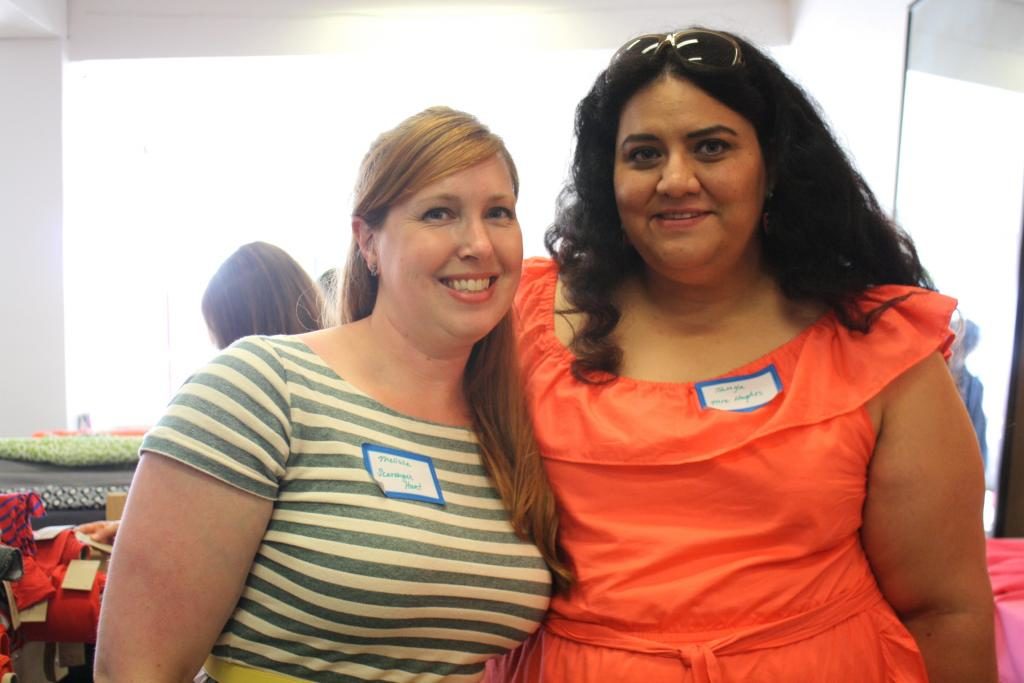 Oh, and it was awesome to finally meet this girl in real life: the lovely Tanya of
Mrs. Hughes
, a longtime blog buddy!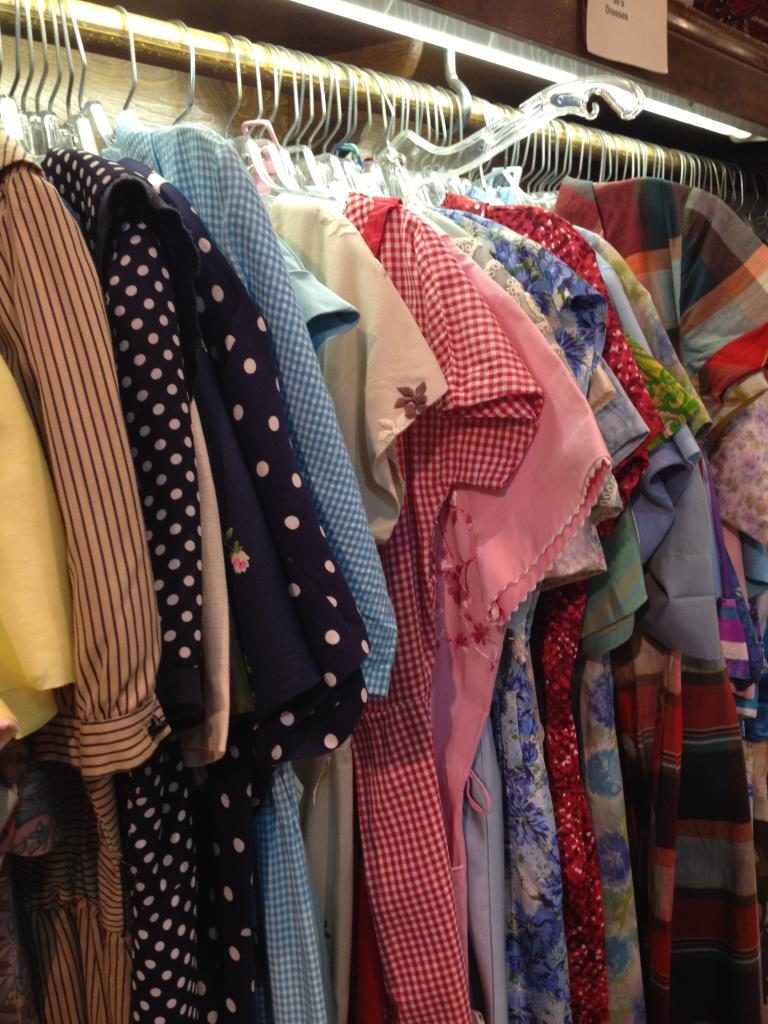 To make the trip just that much better, while we we waiting to meet for lunch, Erin and I wandered into a clothing store next door, which happened to have racks and racks of vintage dresses- I was in heaven! I couldn't resist picking up this yellow one after I tried it on and it fit perfectly: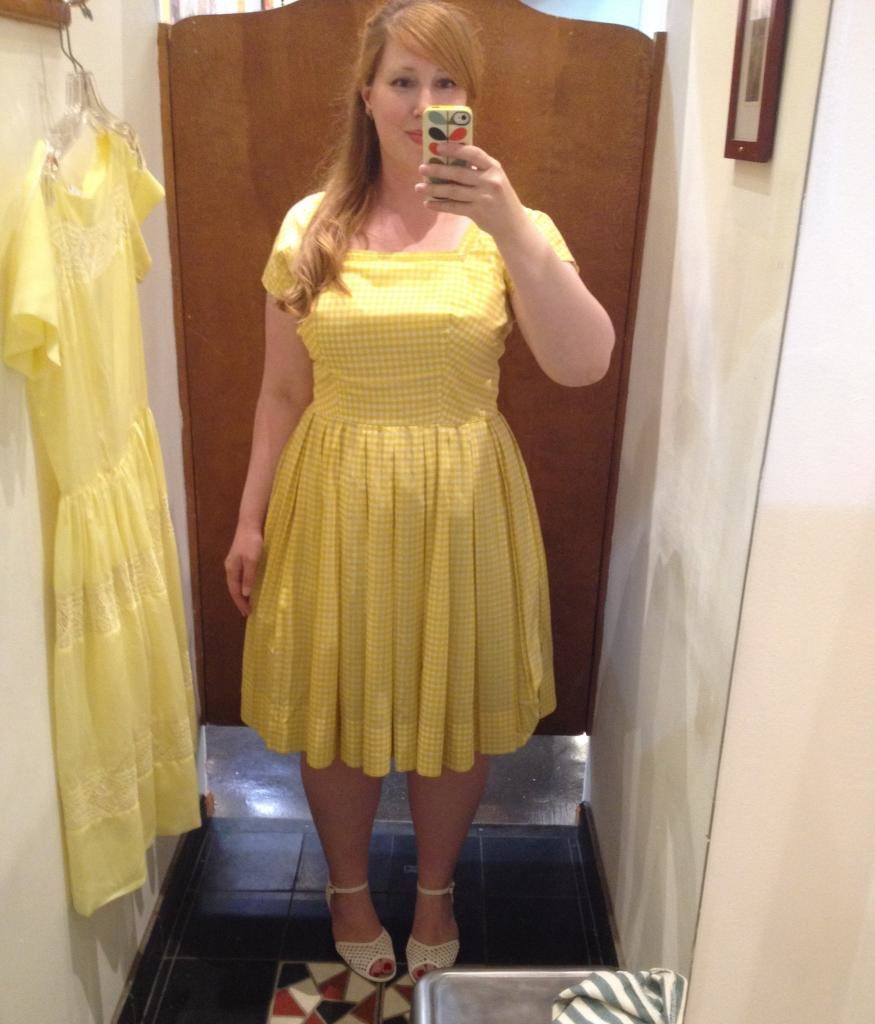 I think this might have to be my engagement photo outfit, what do you think?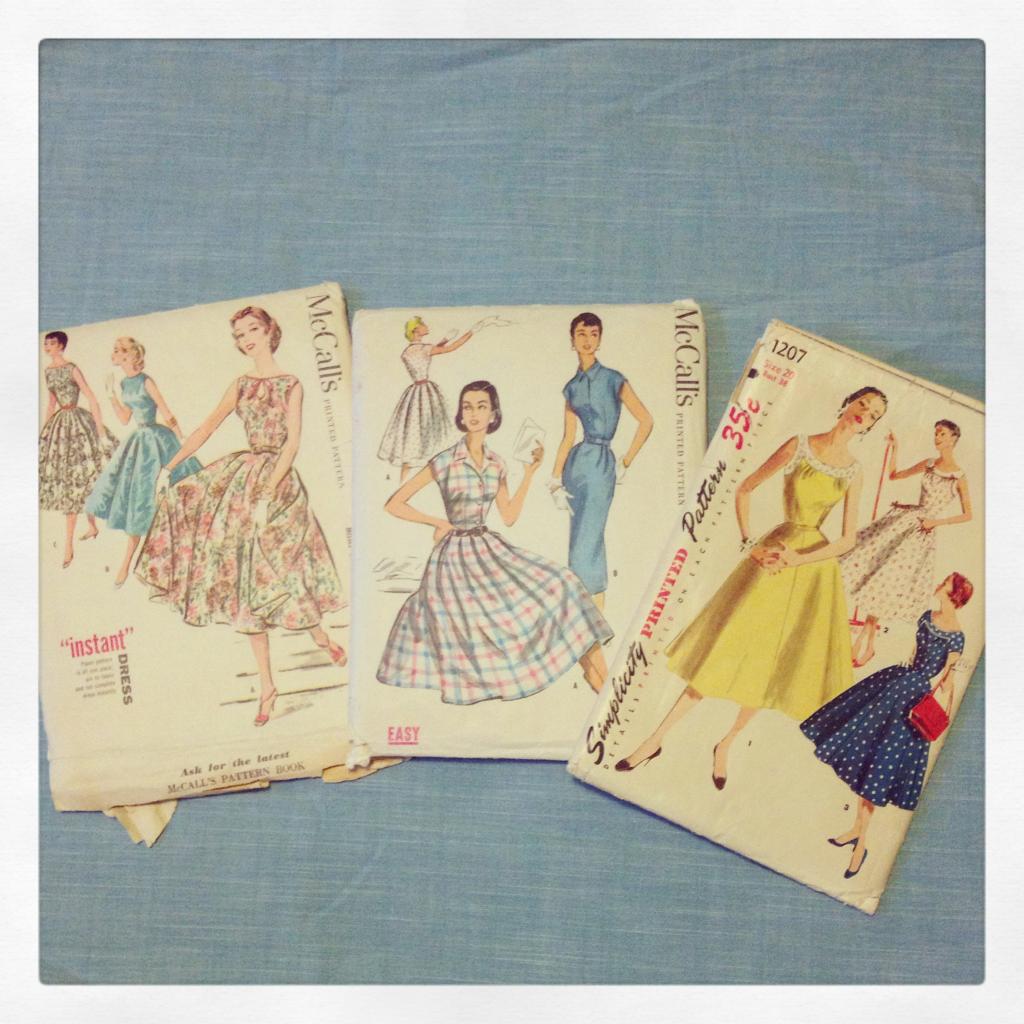 Later, I picked out some of my vintage patterns to potentially make with my blue chambray cotton and asked my Instagram and Facebook friends which one I should use. The responses were all over the board, so I just decided on my own. Which one will I make? You'll have to stay tuned, muahaha…
Anyway, a big THANK YOU to the organizers of the meetup and to all of the lovely sewists who came! It was great to meet you all and I hope to see you again soon! Happy sewing (and blogging!)