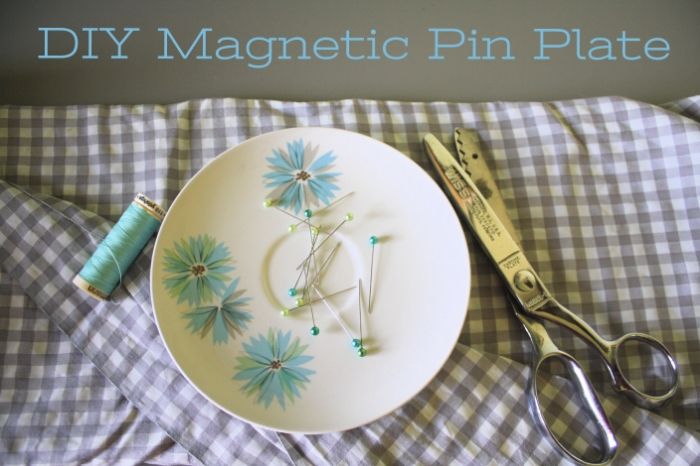 Today I'm going to share an easy DIY perfect for sewers and crafters. It's a magnetic plate that you can throw your pins on as you sew- and the pins will stick to it!
I owe the idea for this project to my cousin,
Jennie
, who made me one for Christmas one year. I've been using it ever since (I blogged about it in
this pos
t) and have made a few more for myself and as gifts for friends. The best part is that it's useful, cheap to make, and really, really easy! (Perfect for last-minute Christmas gifts, am I right?)
This is so easy it almost doesn't even need instructions, but here I go anyway:
You'll Need:
• Small plates or saucers (super easy to find at the thrift store!)
•Tacky or hot glue
•Small circular magnets (available at craft stores)
•Felt pads for furniture (or you can just cut and glue pieces of felt)
Step 1
: Glue Magnets to bottom of plate
This is pretty self-explanatory. By the way, the more magnets you add, the more strongly the pins will stick.
Make sure you let the glue dry thoroughly before moving on to the next step!
Step 3
: Stick (or Glue) on Felt Pads
The felt pads are to prevent the magnets from scratching your table. I added another magnet in the middle to make the pins stick more, but I only put the pads on the outer magnets.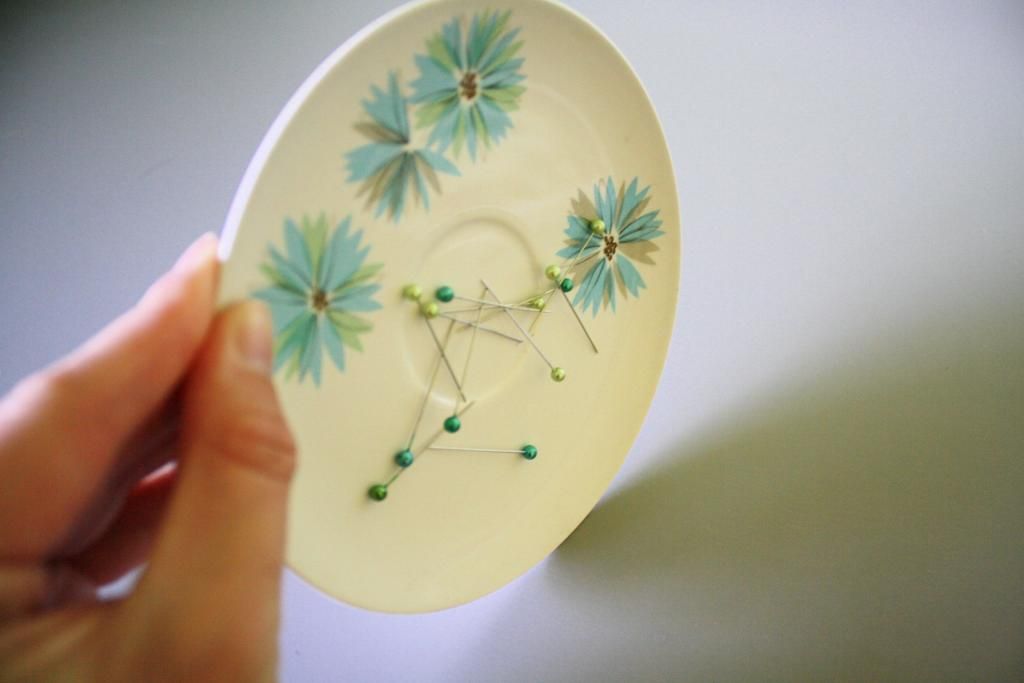 The pins will stick to the surface, though keep in mind that the magnet will not be as strong as the plastic ones they sell at sewing stores. Still, I think it does the job nicely!
Thanks for visiting! I hope you enjoyed this little tutorial!