Hi everyone and welcome to this week's edition of Thrifty Thursday, where I share my weekly thrift store/swap meet/estate sale finds.
I realize it's actually Friday and I'm sure you will all forgive my teensy little slip-up…am I right?
Despite what I said
last week
about not going to thrift stores or estate sales for the rest of the month, we did hit a few sales on Saturday morning. I'm glad we did, because we scored some pretty awesome finds! Most of them are headed to our antique space, though the patterns will go to my
Etsy shop
. We'll be heading down there this weekend at some point to check out the
Old Days celebration
in Los Alamos and represent our booth to customers. The lady who manages the mall suggested that we try to be there so we can accept offers on items. It seems like it will be fun regardless (this will be my first time) and I'll try to take lots of pictures to share with you!
Anyway, on to the finds! First up are these Pyrex bowls- I was pretty shocked we managed to snag them and at great prices too. I actually have both of these patterns in my collection, so off to the antique space they go!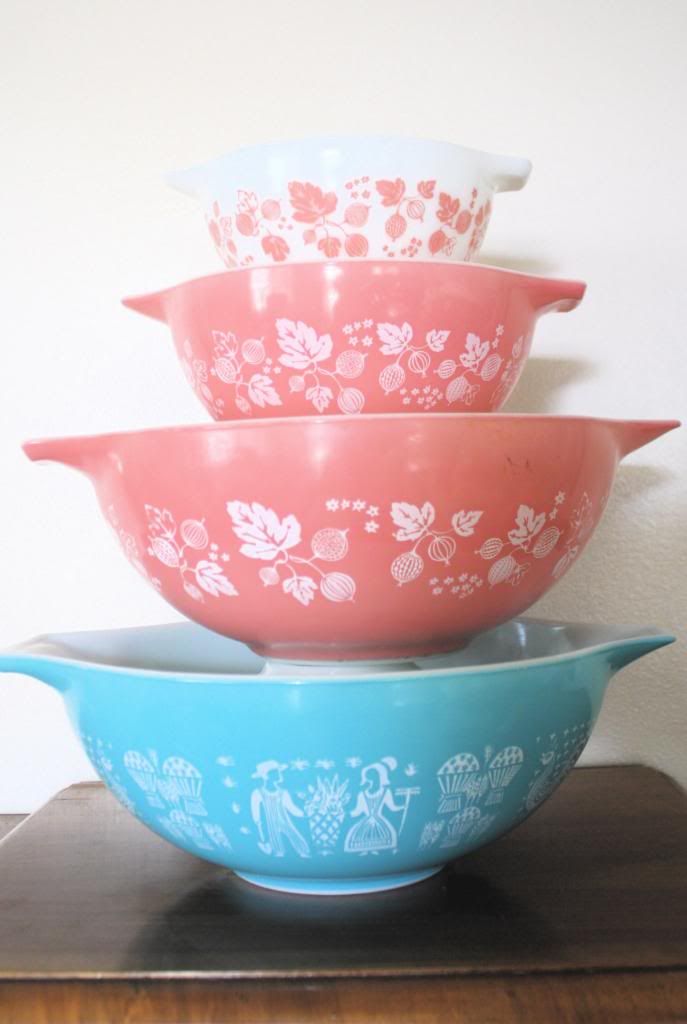 Next up: a couple of fun Christmas finds and a pretty feathered hat. The holiday season is almost upon us!
I love this copy of "Wynken, Blynken, and Nod" we found at one sale. How gorgeous are these illustrations? I couldn't resist them!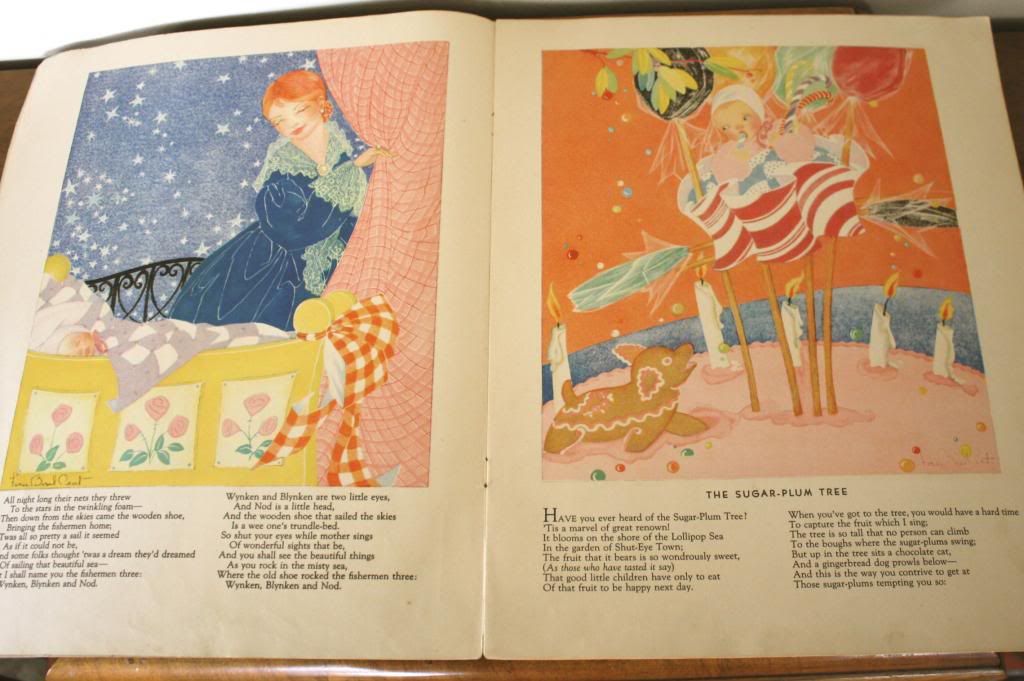 Some great vintage patterns, including 1960s Barbie ones:
I found this amazing "How to Speak Spanish" handkerchief for 50 cents…I think I'm going to frame it for my sewing room.
I laughed when I read this section…I guess it's to help you deal with creepy Spanish men?
And last but not least, some cute juice glasses, also a steal at 75 cents for all three!
Did anyone else go thrifting this week? I'd love to see what you found!