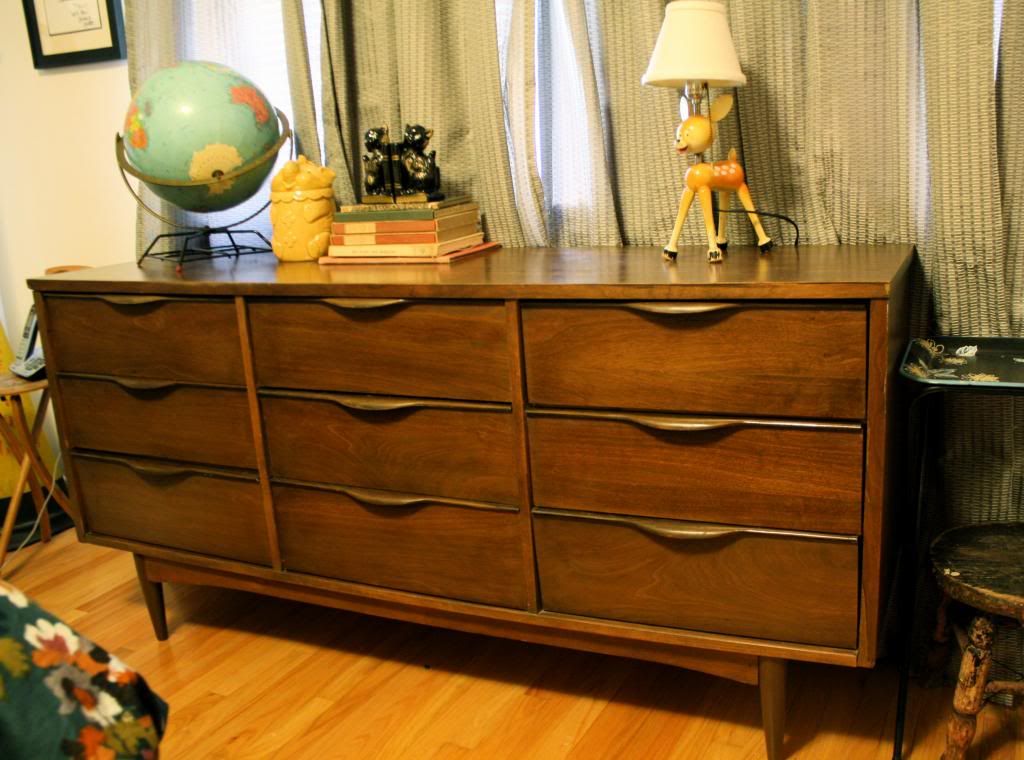 I found this cool mid-century dresser at the Goodwill in Grover Beach last week for $30!
Here it is in it's new spot in our bedroom. It's not the greatest quality (the handles are actually plastic), but it's an improvement over the last one we had in there because it actually holds all of our stuff (no more piles of my PJs on the floor!). Anyway I think it will be a useful addition to our house.


I hope everyone had a good weekend. Mine was pretty laid-back- I went to my friend's baby's birthday party on Sunday and the rest was just cleaning and working on my dress for the Collete Patterns Laurel competition. It's coming together slowly and can't wait to show you all the finished product soon!
Happy Monday and thanks for checking out my blog!