Hi everyone! Let me apologize for the lack of posts in the last week or so. It's been a little hectic around here!

First, of course there was Christmas and everything that entailed- lots of last-minute projects and driving back and forth to spend time with both my and Phillip's families, then trying to clean up and recover from all of the madness!

To top it all off, the day after Christmas the ignition in my car finally gave out and I had to get it towed to the mechanic (I just got it back yesterday). The whole experience made me: 1) really grateful to Phillip and my parents for driving me around everywhere and 2) so very ready to finally take the plunge and get a new (to me) car! (I've had the same car since I was 16, if you can believe that- and I'm 28 now!). I already applied for a loan and I'll be buying a car sometime this month- Yay!

Also, we'll be moving into our new antique space in Los Alamos this Sunday, so we've been busy cleaning and pricing our mountains of vintage items and scrambling to find shelves and displays on short notice.

Anyway I'm looking forward to resuming my blogging on schedule, and I have a bunch of great posts lined up in the next few weeks, so stay tuned!

This week I've put together a little collection of cat and dog-related vintage finds for all of you animal lovers out there. Enjoy!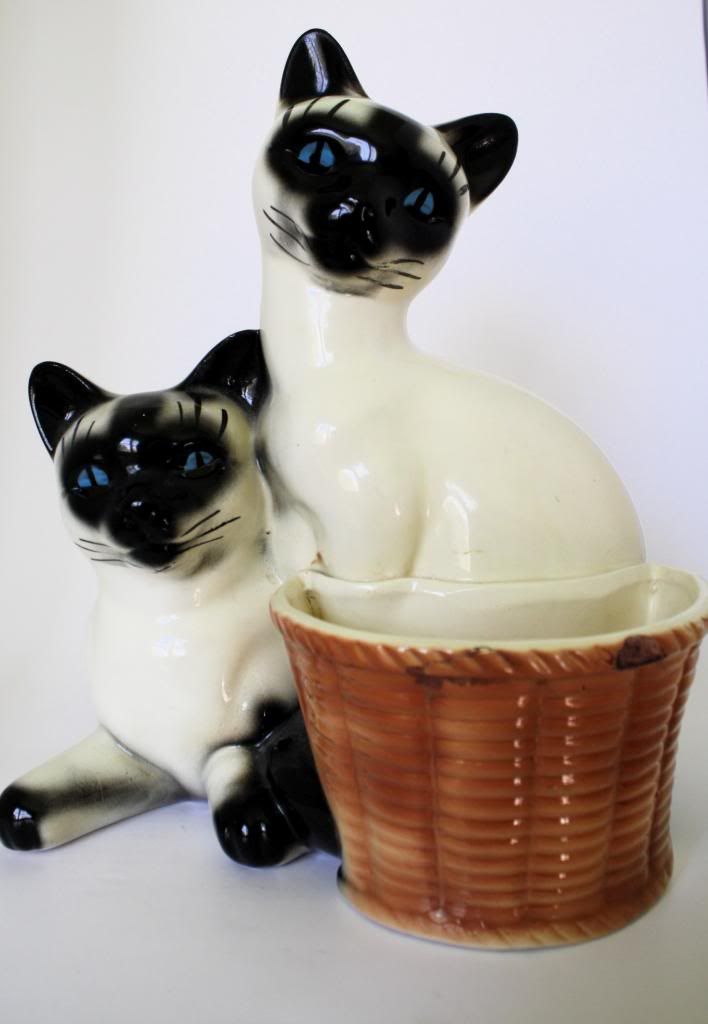 I just love this cat TV lamp!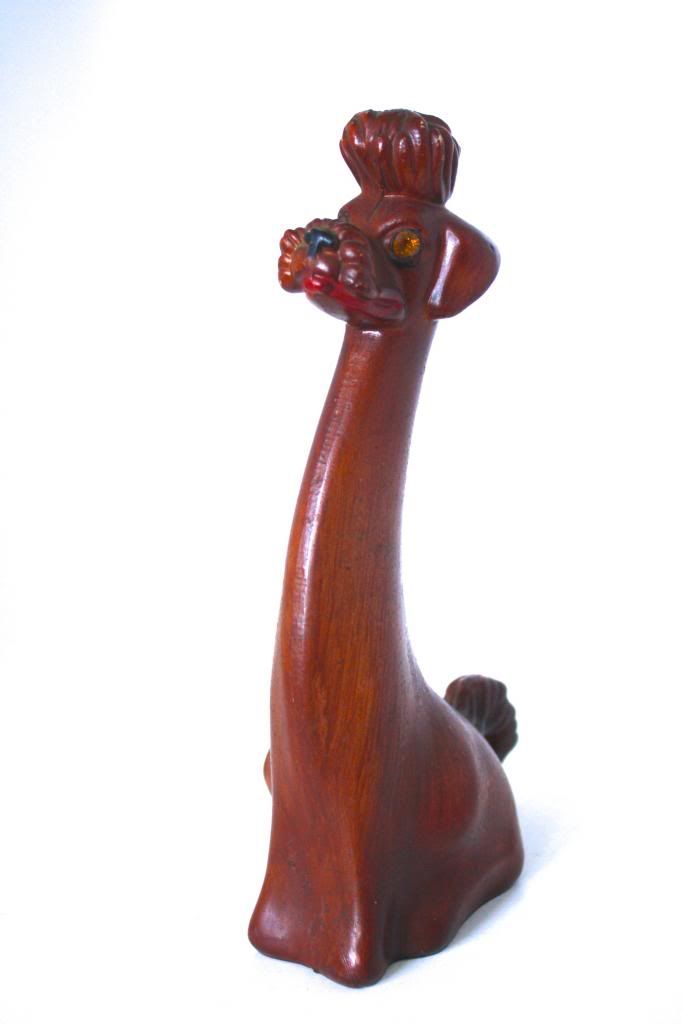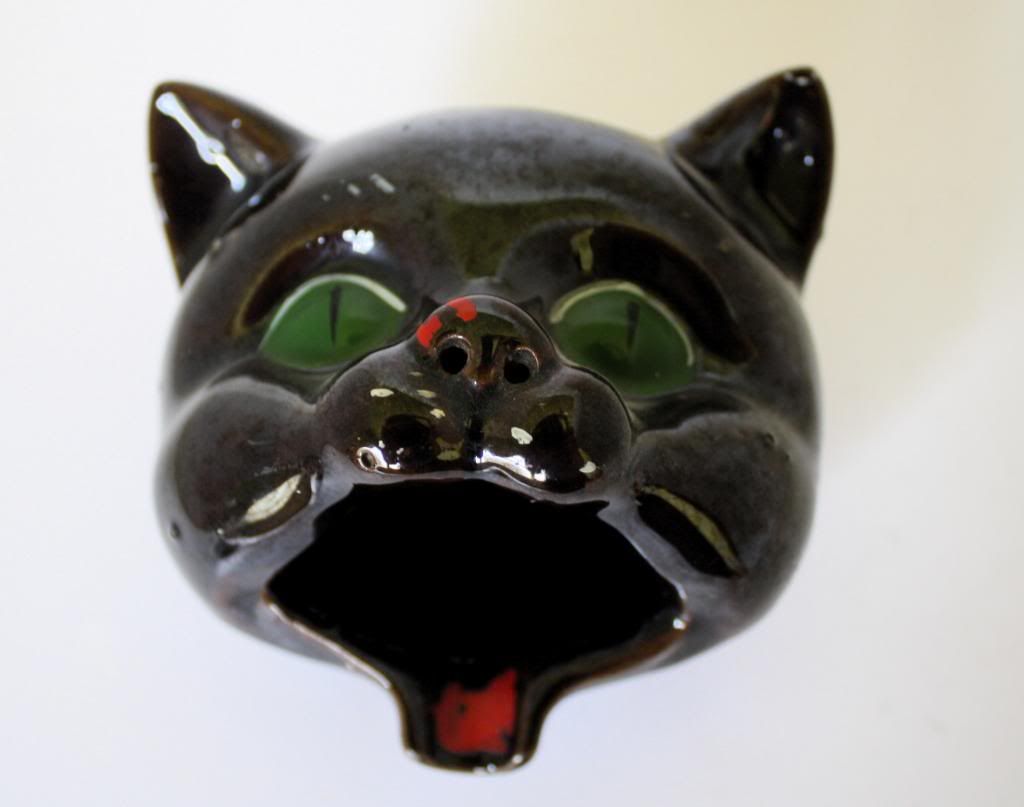 A cute little doggie get-well card…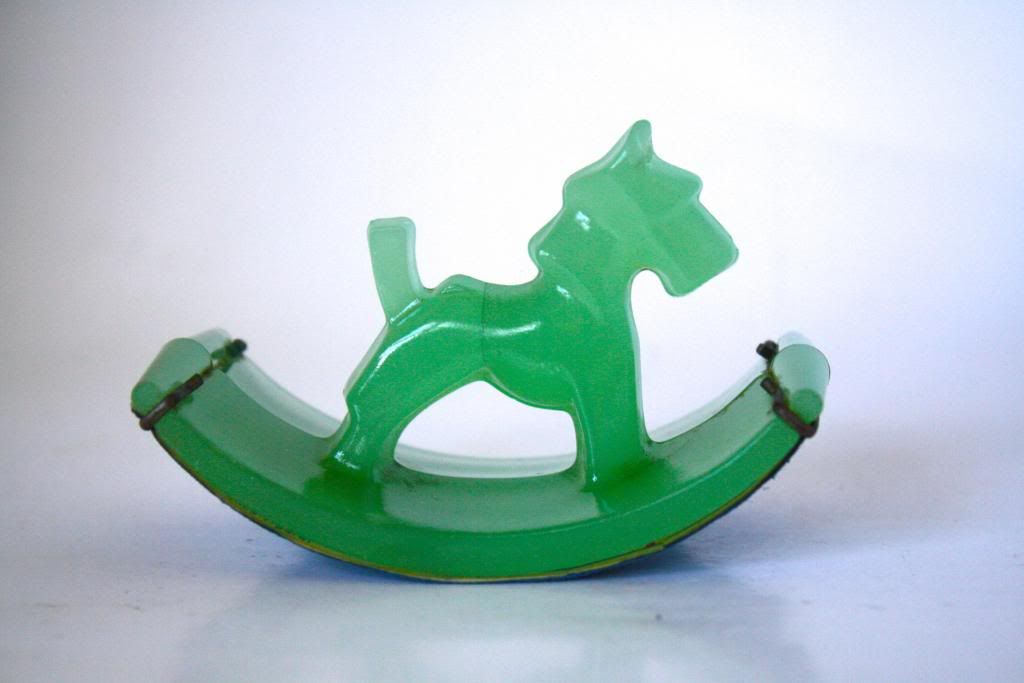 This green scottie dog ink blotter was one of Phillip's finds…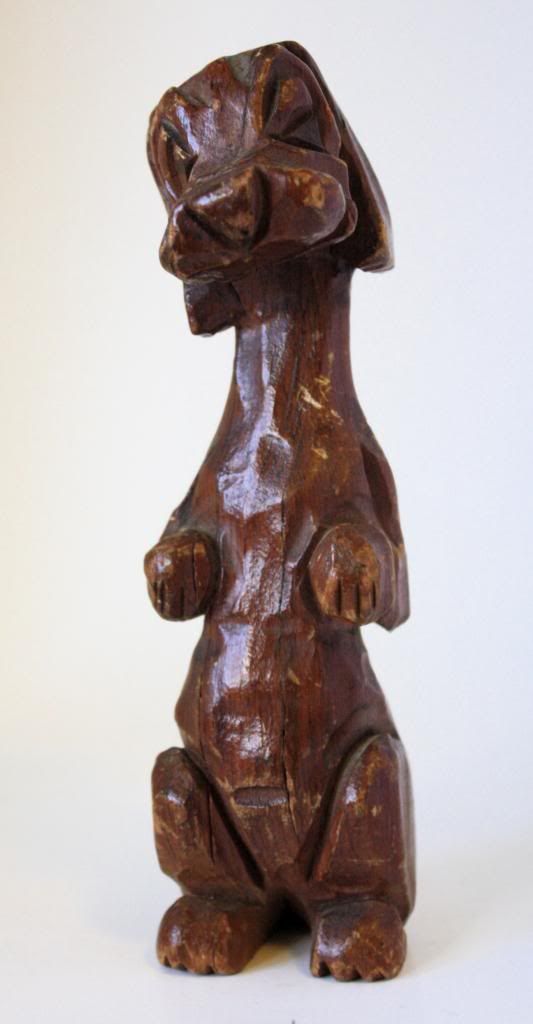 Another wooden doggie statue…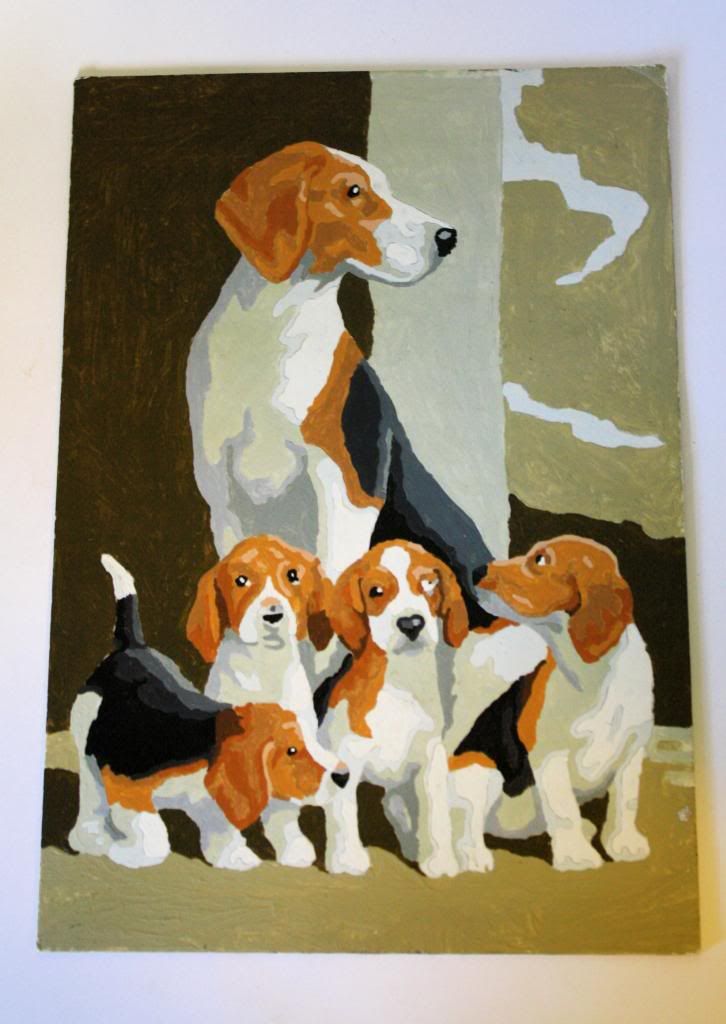 A cute paint-by-number (I already sold this in my etsy shop!)…
This black rhinestone-eyed cat is now part of our Halloween decor!
I love this super-fifties puppy statue…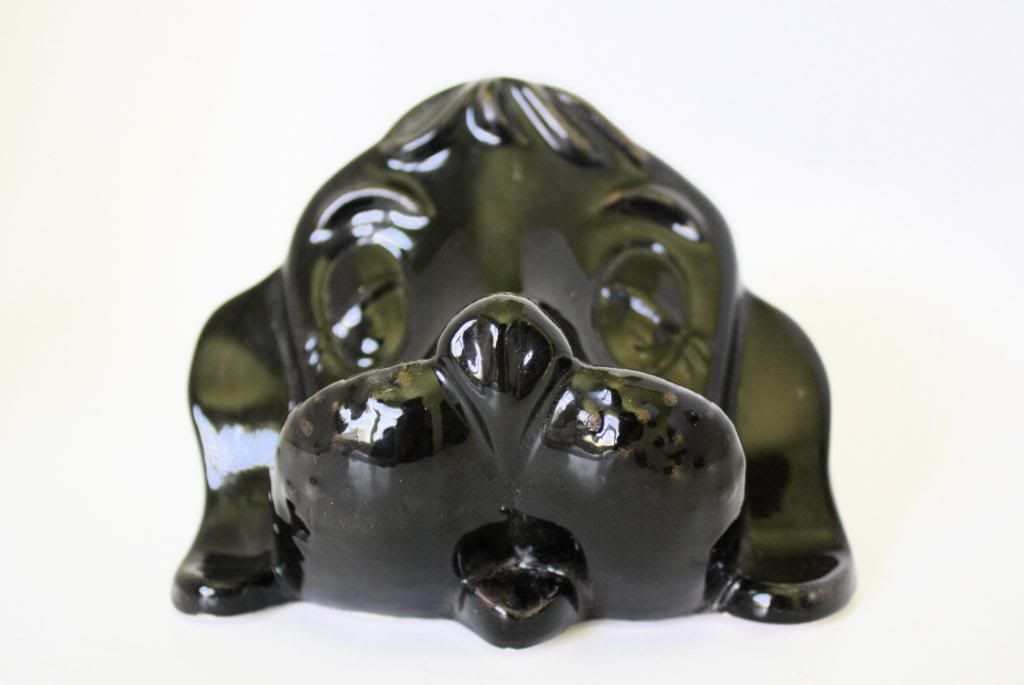 A doggie-shaped eyeglass holder…
And lastly, this cute ceramic puppy with an "uh-oh" expression.
Thanks for stopping by! I really appreciate each and every person who takes the time to read and comment. Blogging has been a great experience and I love sharing my passions with all of you like-minded folks.
I'll be putting up more posts soon! I promise!