Today I want to share one of the crafts I've made for my Christmas decor this year. I was inspired to make this wreath last year when I saw Rachel's tutorial on Smile and Wave, and I finally got around to making my own version!



It's really pretty simple to make. I purchased a large wire wreath frame and some wire at Michael's, some silver tinsel at Target, and used thrifted ball ornaments and a green ribbon I had in my stash. All you do is wrap the tinsel around the wreath frame until it is well covered, and wire the ends down onto the frame. Then I made little bunches with the glass ornaments. I glued the metal tops onto them with Tacky Glue just to be extra safe, then I strung them on some wire and twisted it together. Once I had made each bunch I placed them on the wreath and twisted the wire onto the frame securely.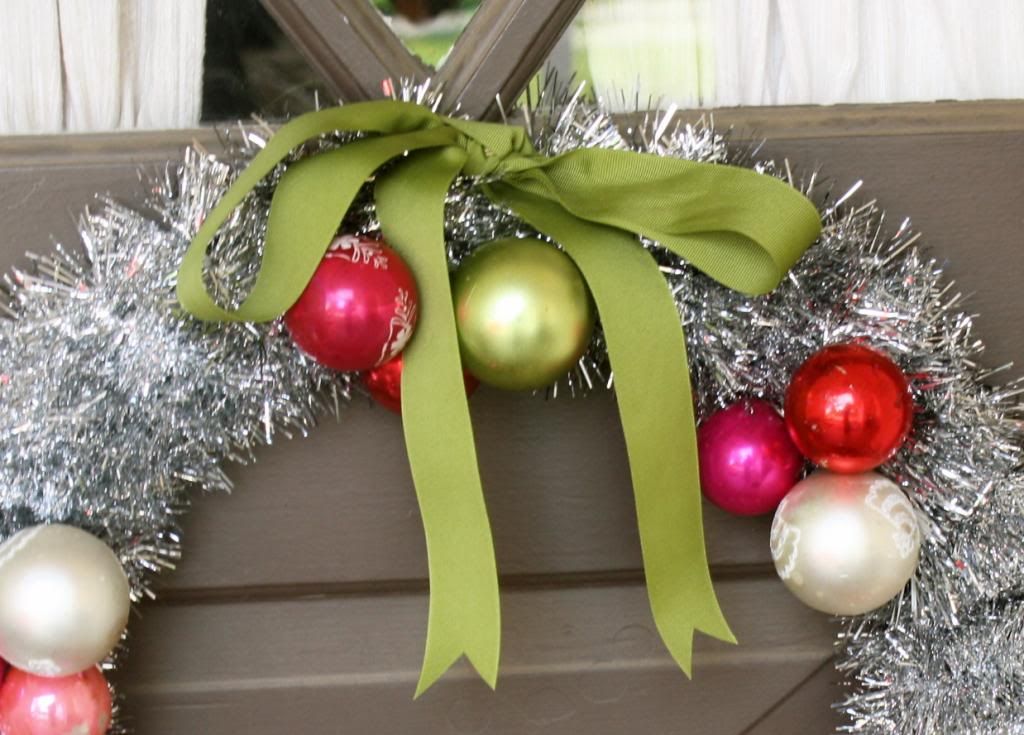 The last thing to do was put on the bow. I just tied it right onto the metal frame, tied a bow, adjusted it to my liking and then trimmed the ends of the ribbon! With the metal frame, I didn't even have to make a special hanger- it just hangs easily right on the nail.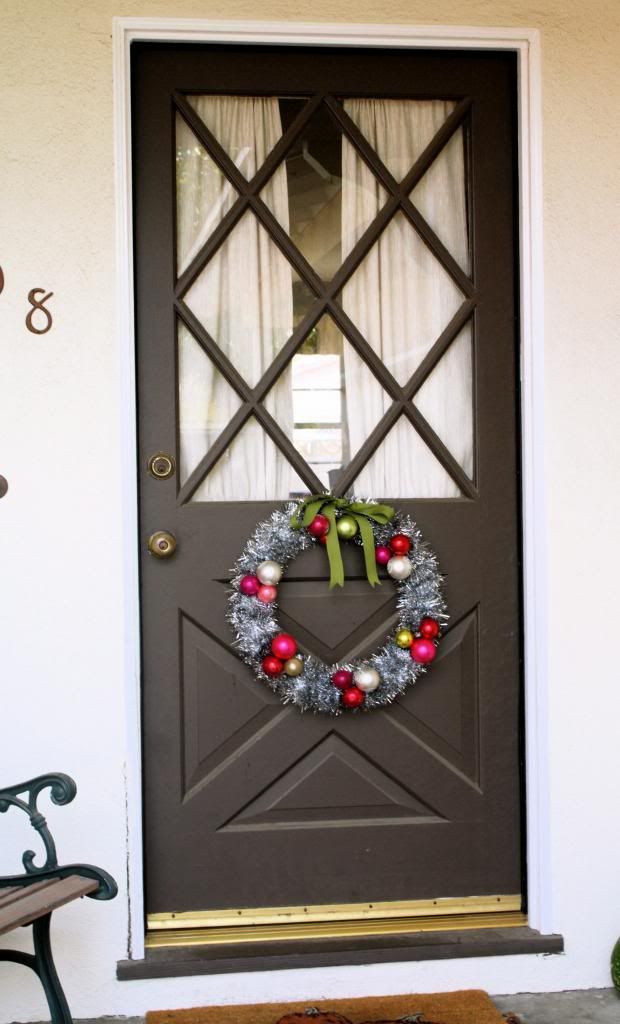 I hope you enjoyed seeing my home-made Christmas wreath! I'll be posting more of my Christmas crafts in the coming weeks!