For those of you who didn't know, I'm getting married this June (in about 2 months!). We got engaged in December of 2013 and while I've been collecting things here and there, I hadn't really gotten into full-on wedding prep mode until 2015 finally arrived, but believe me, the pressure is now ON! Being me, I've decided to DIY a LOT of things for the wedding. Here's a list of what I hope to accomplish:
Status: In- progress, materials purchased
This (not surprisingly) has been my most stressful project so far. I found a vintage dress online that I fell in love with and wanted to copy. I looked all over the net for a pattern that would work, finally found it, and then asked the amazing readers of We Sew Retro for some help in getting my hands on the pattern.
A very nice lady in Oklahoma was sweet enough to trace her pattern off for me and send me a copy (for which I am so amazed and grateful!). I worked on grading and adjusting the pattern during a sewing class last fall. I got it fitting pretty well but I wasn't super happy with the bagginess on the shoulders from the dolman sleeve.
I took a break from it around Christmas and was considering going with a different dress style altogether. I started another sewing class this January and my teacher advised me to keep the original style but change the sleeves to set-in for a more flattering look. I am currently in the process of sewing it up and I'll be sure to share a more detailed update soon!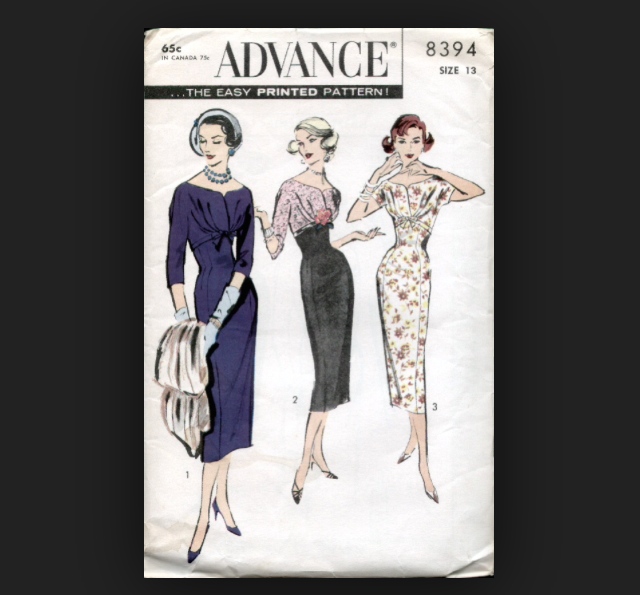 Status: Materials purchased, needs to be made
I want to make a birdcage-style veil with a bow, similar to this one but with a smaller bow.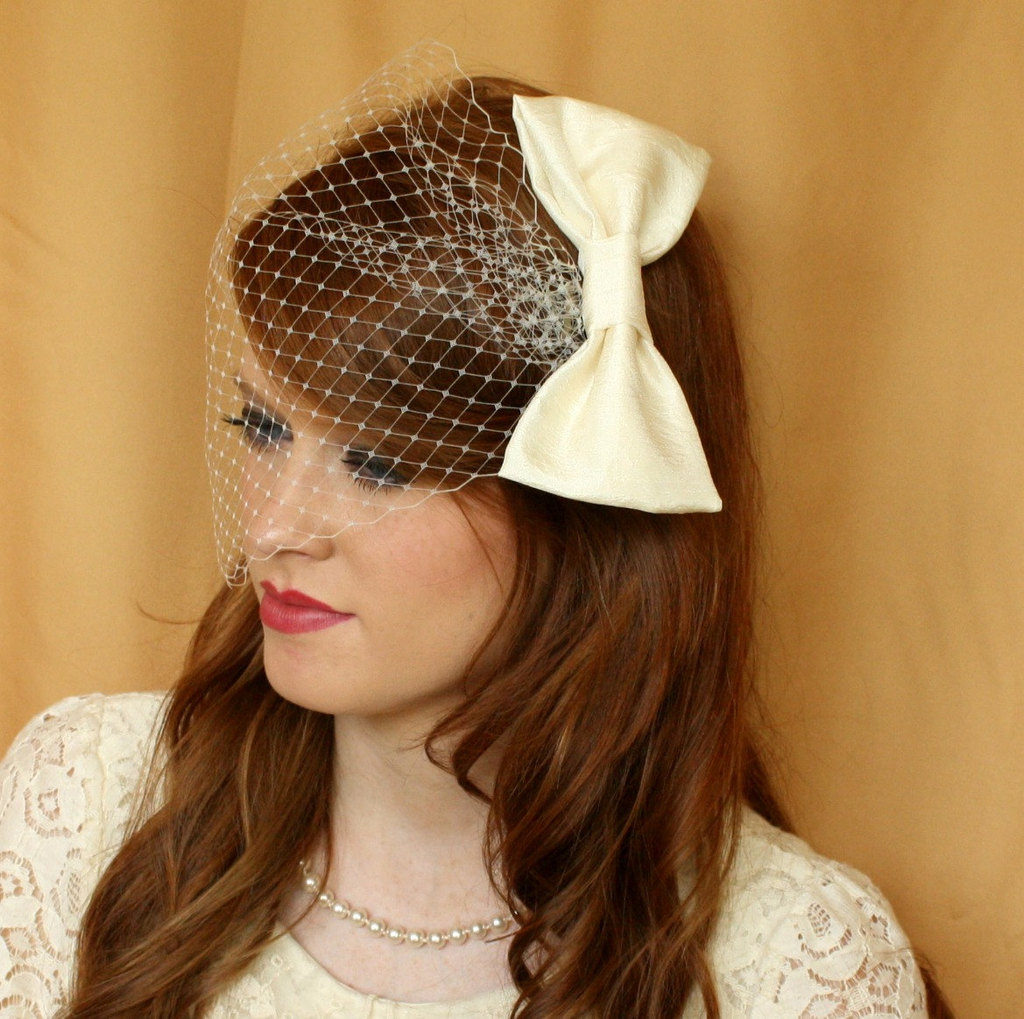 Status: Materials not yet purchased
 I love the idea of a colorful petticoat showing underneath a dress like in the picture below. I purchased this a pattern to make one, but I still might buy a ready-made one instead. Any thoughts?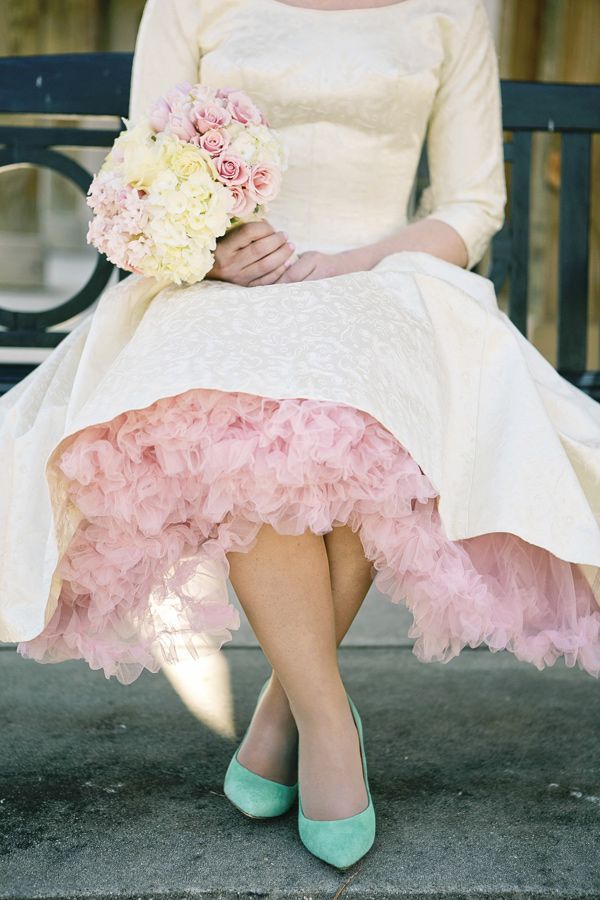 Status: Pattern purchased, materials purchased.
I found this nice charcoal gray wool herringbone at Mood Fabrics in LA, which will soon become a vest with the help of this pattern. Needless to say, I will not be adding any zippers or appliques!
5. Make matching hair accessories for the bridesmaids
Status: Materials purchased.
I ordered some gray petersham ribbon from Britex fabrics that will be made into hair bows for all of the bridesmaids, similar to this photo: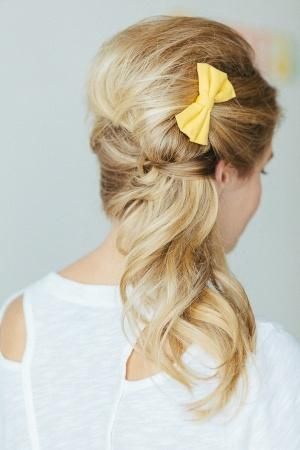 6. Make paper flowers
Status: Materials purchased,  in-progress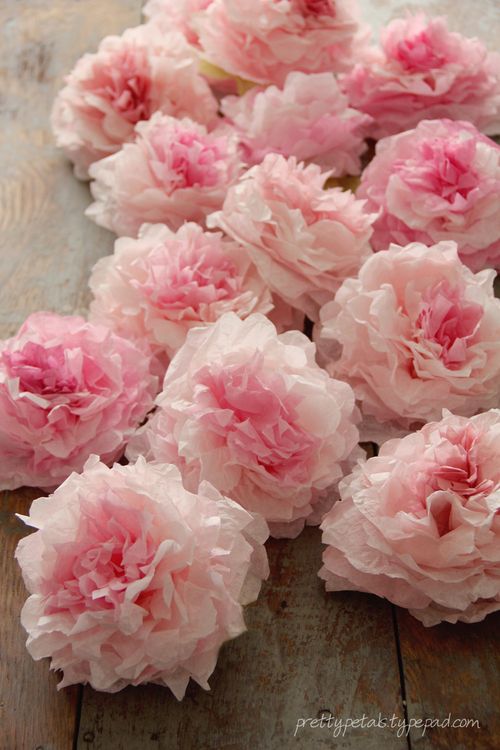 Status: Done!
This was a joint effort between Phillip and I and it turned out so great! I'm going to wait to share that one with you after the wedding, when I can get some photos of it actually on the cake, but it was inspired by some great ones I found on Etsy similar to this: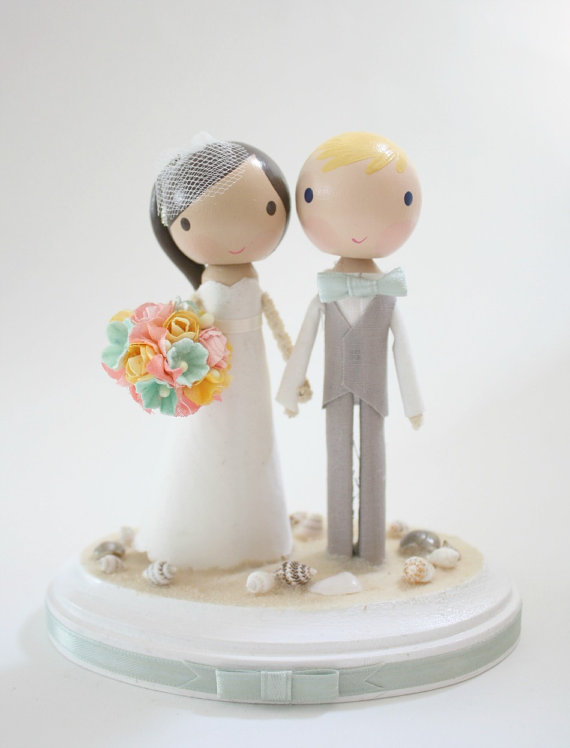 8. Make a fabric garland
Status: Materials purchased, not yet made.
9. Make chair signs
Status: I'm still deciding how I want these to look, but I plan to get them done soon!
 
10. Make a getting-ready robe
Status: Materials purchased, in-progress.
I purchased some of this
adorable cotton lawn
by Melody Miller for Cotton and Steel for my robe and
this pattern
from Atelier Joy from Craftsy.com. The robe is currently in-progress!
11. Make a family wedding photo display
Status: In-progress
I thought it would be really fun to have some family wedding photos from both of our families on display. I've got most of the photos and info together and I'm working on framing them all.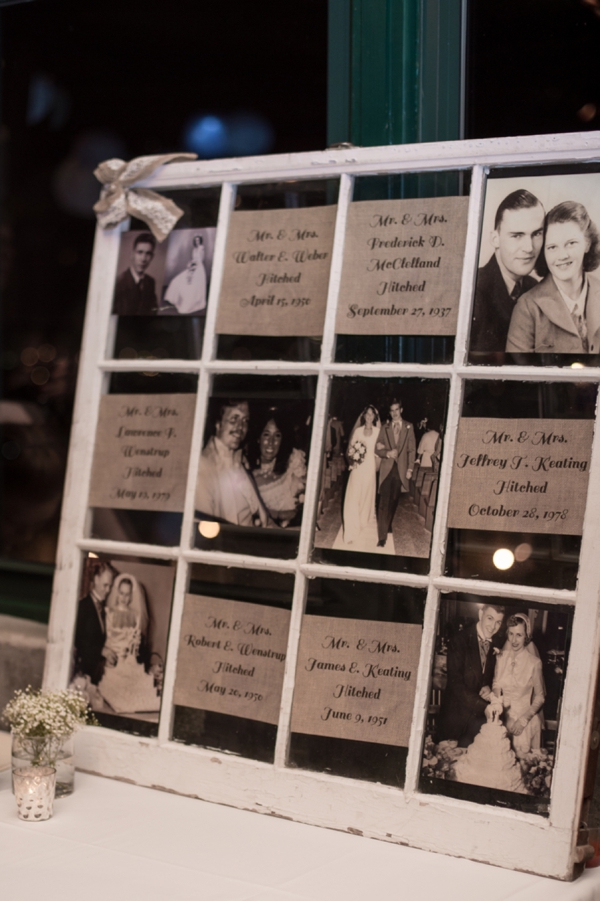 12. Fabric Bunting Garland
Status: Materials purchased, not yet made.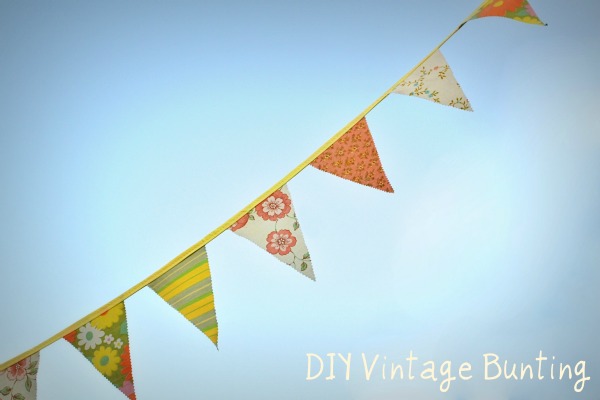 So…am I crazy?