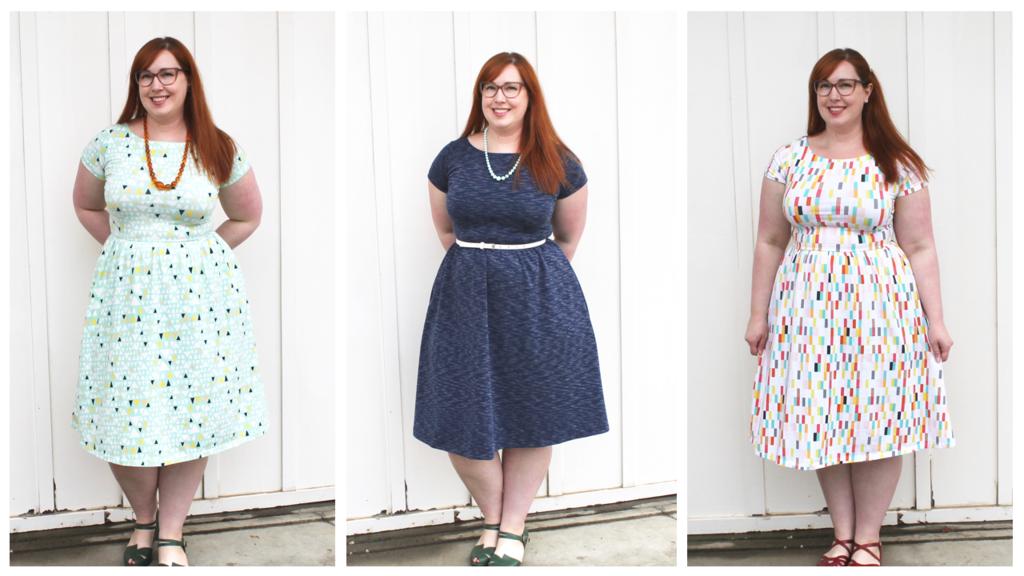 I think I can officially state at this point that the Moneta dress by Colette Patterns is my favorite pattern. I find myself wearing this and this so often that it's basically my uniform. It's so comfy that even in the recently rainy and cold weather here in California I can just throw one on with a cardigan and leggings underneath. I have a tendency at times to gravitate more toward making less practical items over things I'll actually wear on an ordinary day. So when I had a little bit of time to sew over the holiday season, I decided to make myself some more Monetas I knew I would wear over and over again.
The great thing about this pattern is that it is really easy to sew and comes together quickly. I invested in a serger a couple of years ago and it really makes sewing knits a breeze.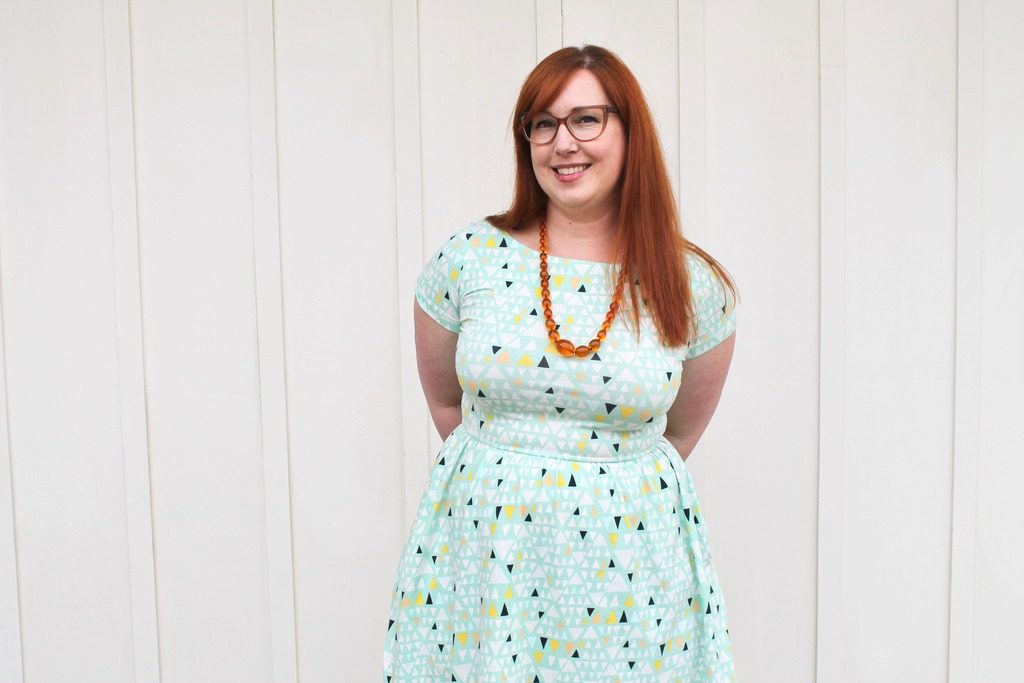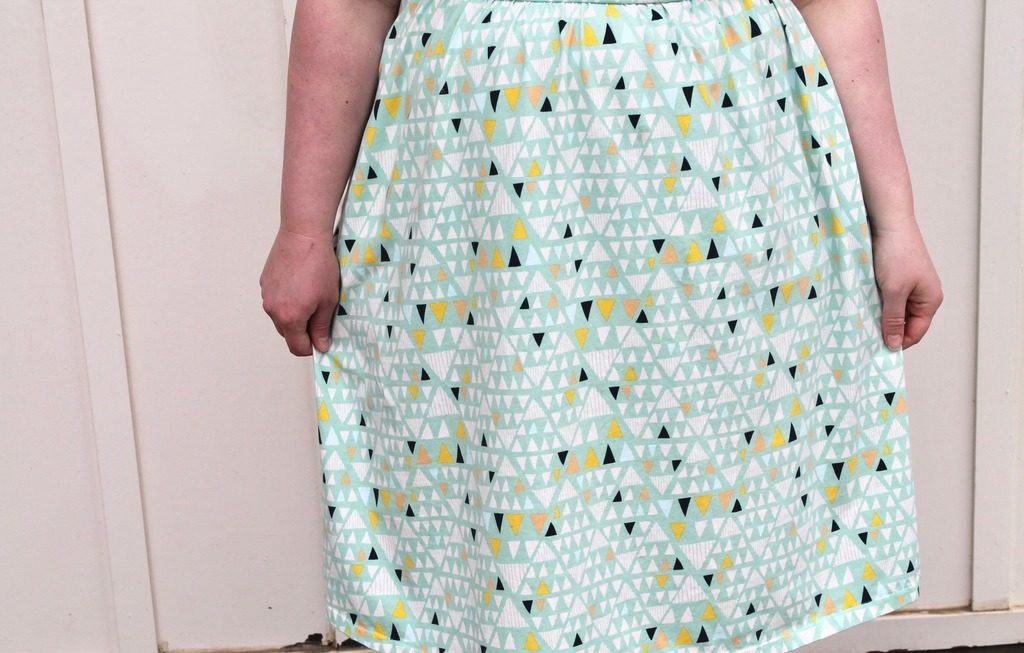 The first one is with this adorable knit fabric from Art Gallery Fabrics. This is the second piece of clothing I've made with this fabric, though the first one was with the woven version.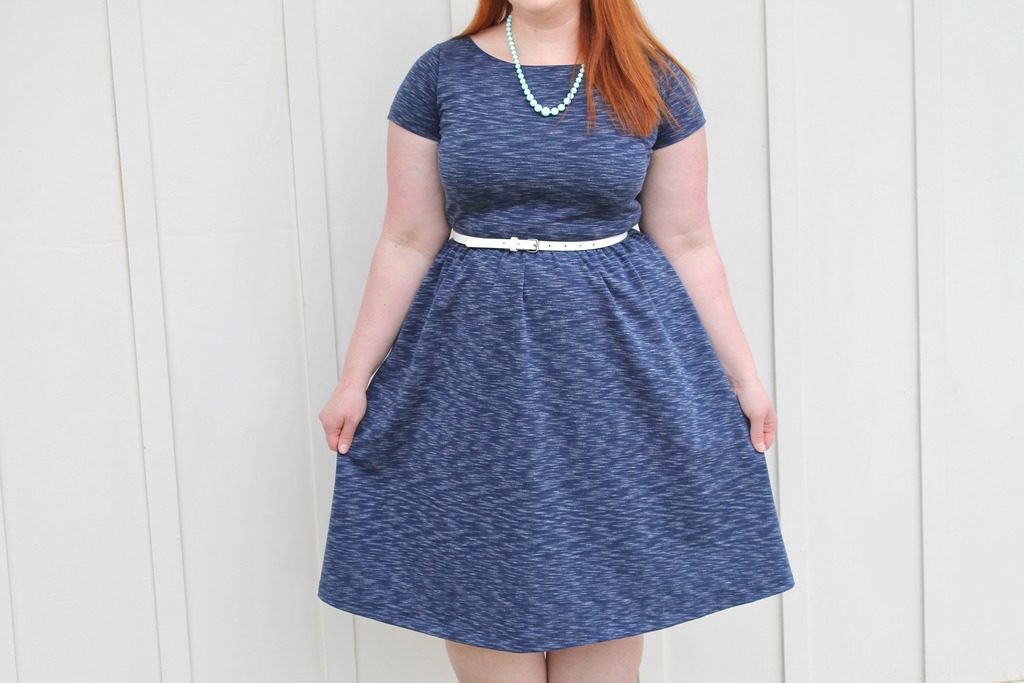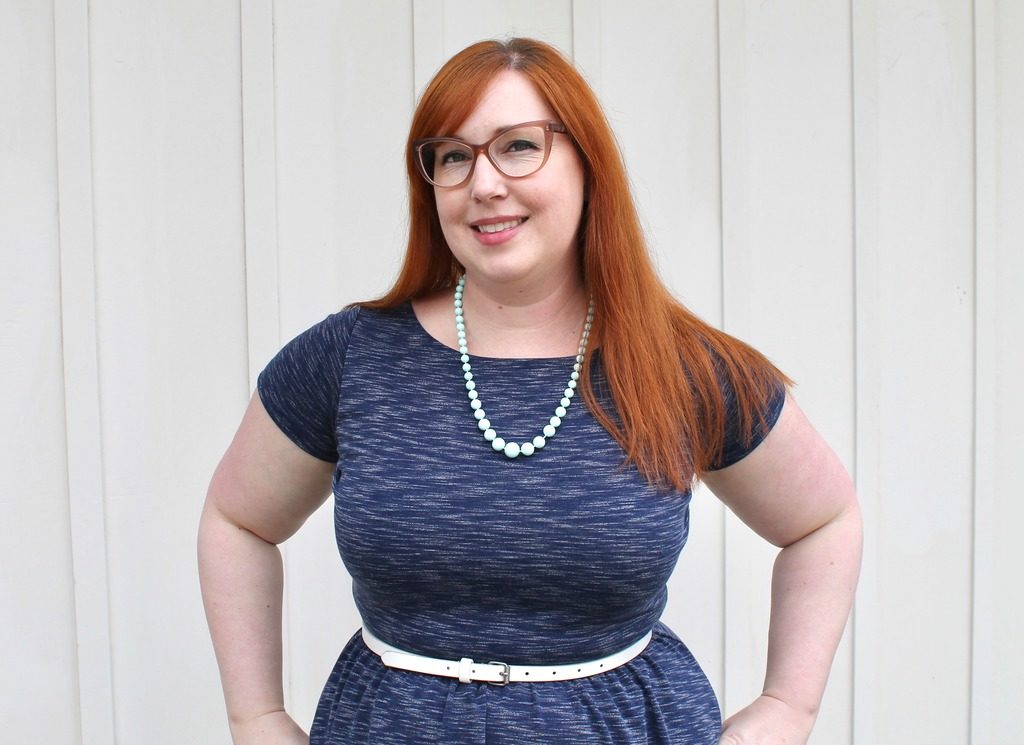 This one I made with a fabric from JoAnn. I couldn't find the exact one on their website, but it's a somewhat heavier weight and seems to be a synthetic. I liked that it was basic but also a but more interesting due to the space-dyed weave.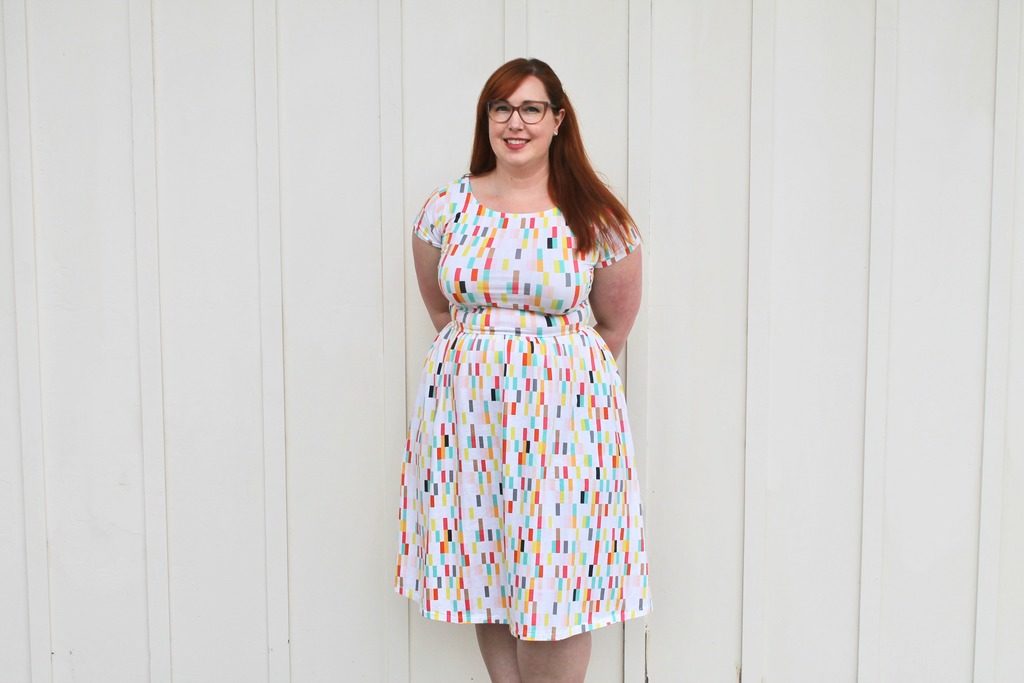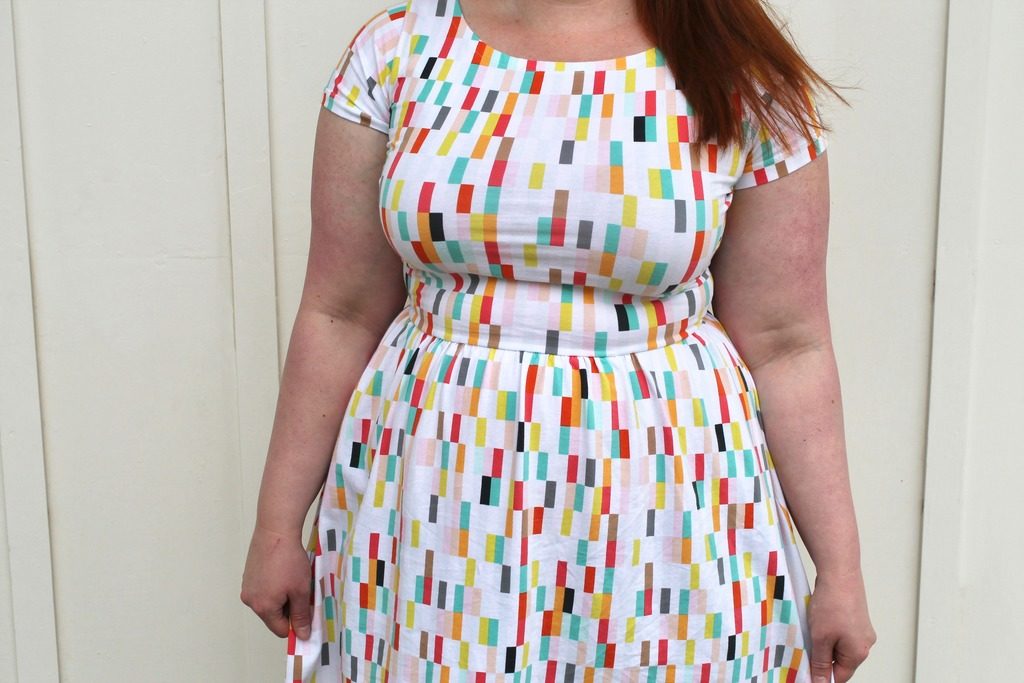 This last one is another Art Gallery fabric which you can find here. I was absentminded when I was making this one and completely forgot to put pockets in, which was a bummer- I love me some pockets on my dresses!
The essentials:
 Size: Large
 Alterations: Added 4 inches to hem.
Trims: n/a