Hi everyone! Today I'm (somewhat belatedly) sharing a couple of outfits I made for Halloween this year. We decided to take it easy and stay home to pass out candy this year, so I decided instead of a costume I'd just make a Halloween-themed dress. I wanted something I could wear to work and still be festive without being the one weird person in the office who wore a costume!
The fabric is this adorable Cotton and Steel print, topped off with a striped bow (similar to a dress I made years ago).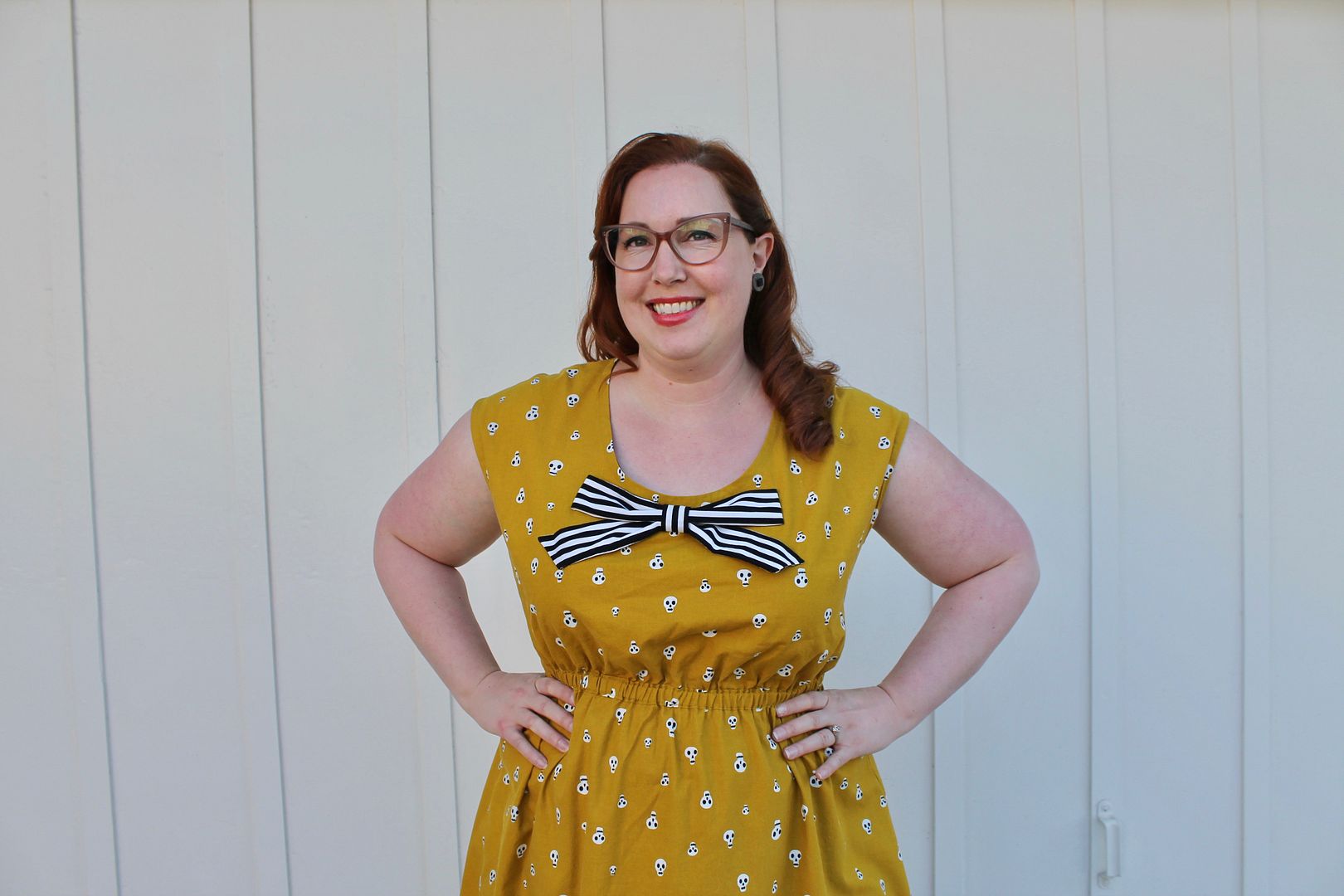 I wanted to keep it simple and comfy, so I used the Anda Dress pattern from Burdastyle.com for this dress. I've used this pattern a few times in the past, but it had been years since I had sewn it and I forgot that this pattern runs REALLY BIG! I was trying to make it quickly in my limited free time, so I didn't really make a muslin, knowing the dress was a pullover and not very form fitting. But when I finally tried on my first version it looked really bad! That's when I remembered how I had taken it in a lot when I made it last. So a word of warning to those of you who make the Anda- measure your pattern pieces!
You can see one of my previous versions
here
.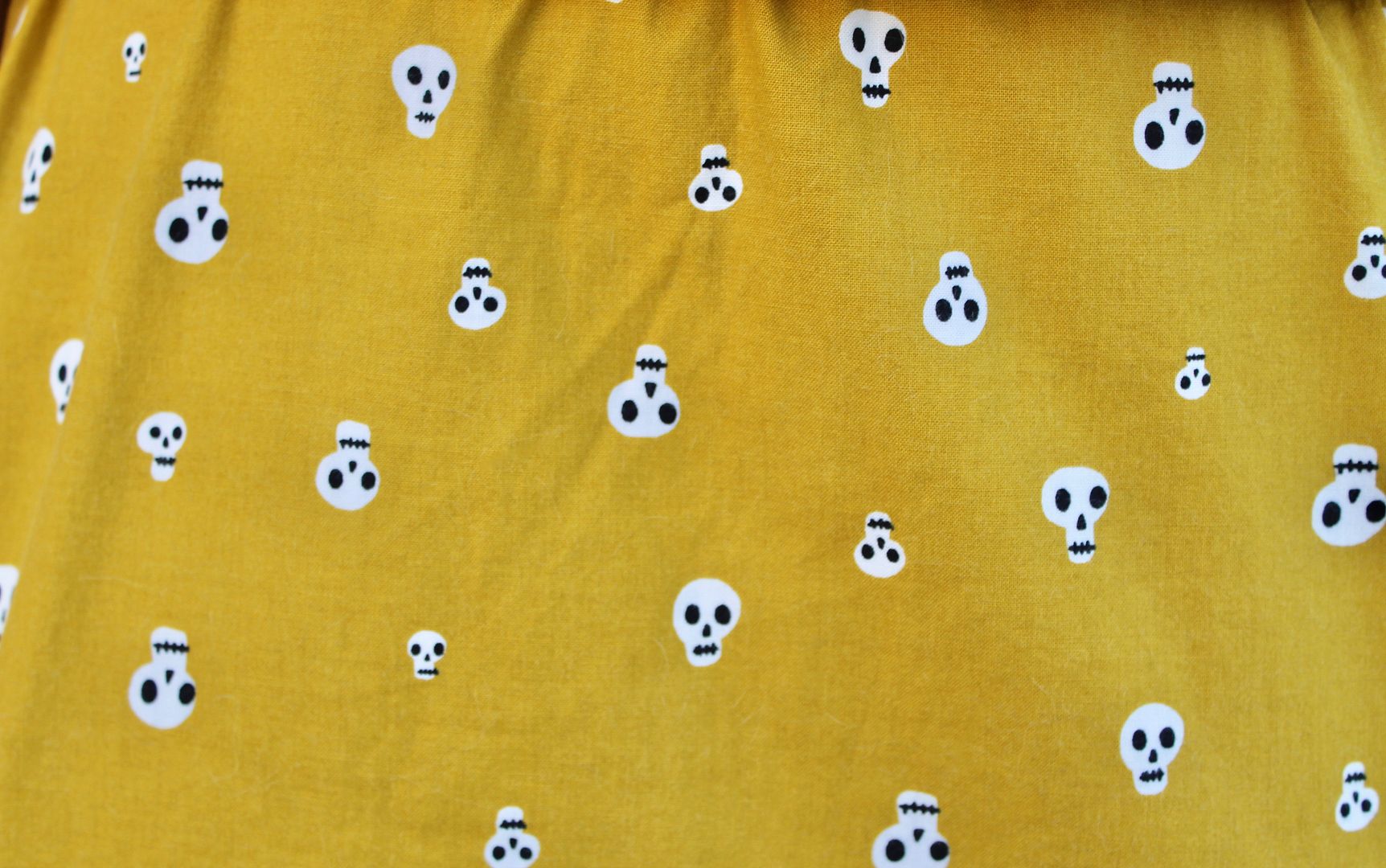 I had to put it aside in frustration for a while but I finally mustered the motivation to pick it apart, re-cut it much smaller, and then re-sew it the night before Halloween. Luckily it was much more flattering the second time around.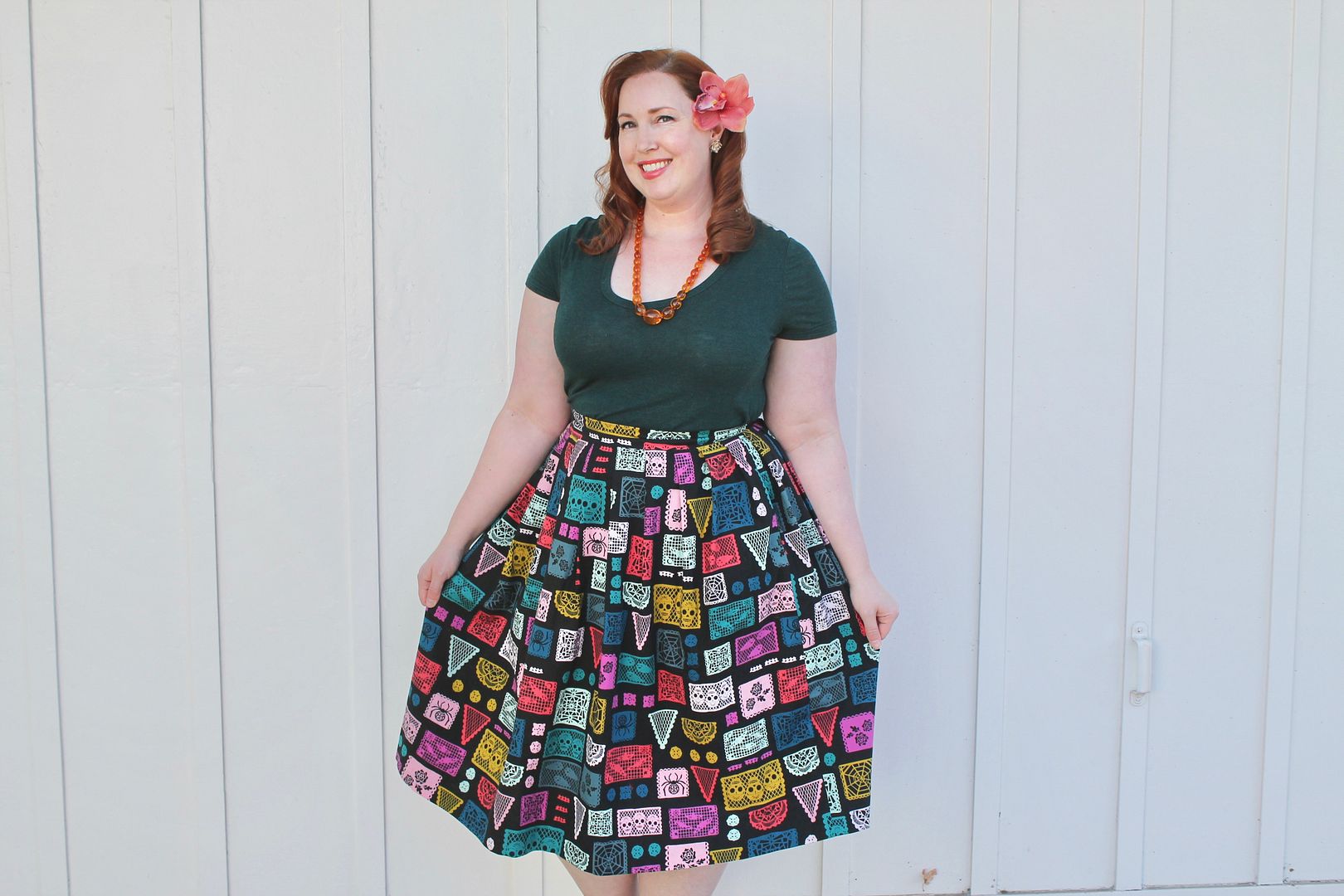 The other Halloween-themed item I made was this skirt from another Cotton + Steel print I picked up last time I went to Birch Fabrics. I couldn't resist this adorable print of papel picado banners that are hung for Dia de los Muertos.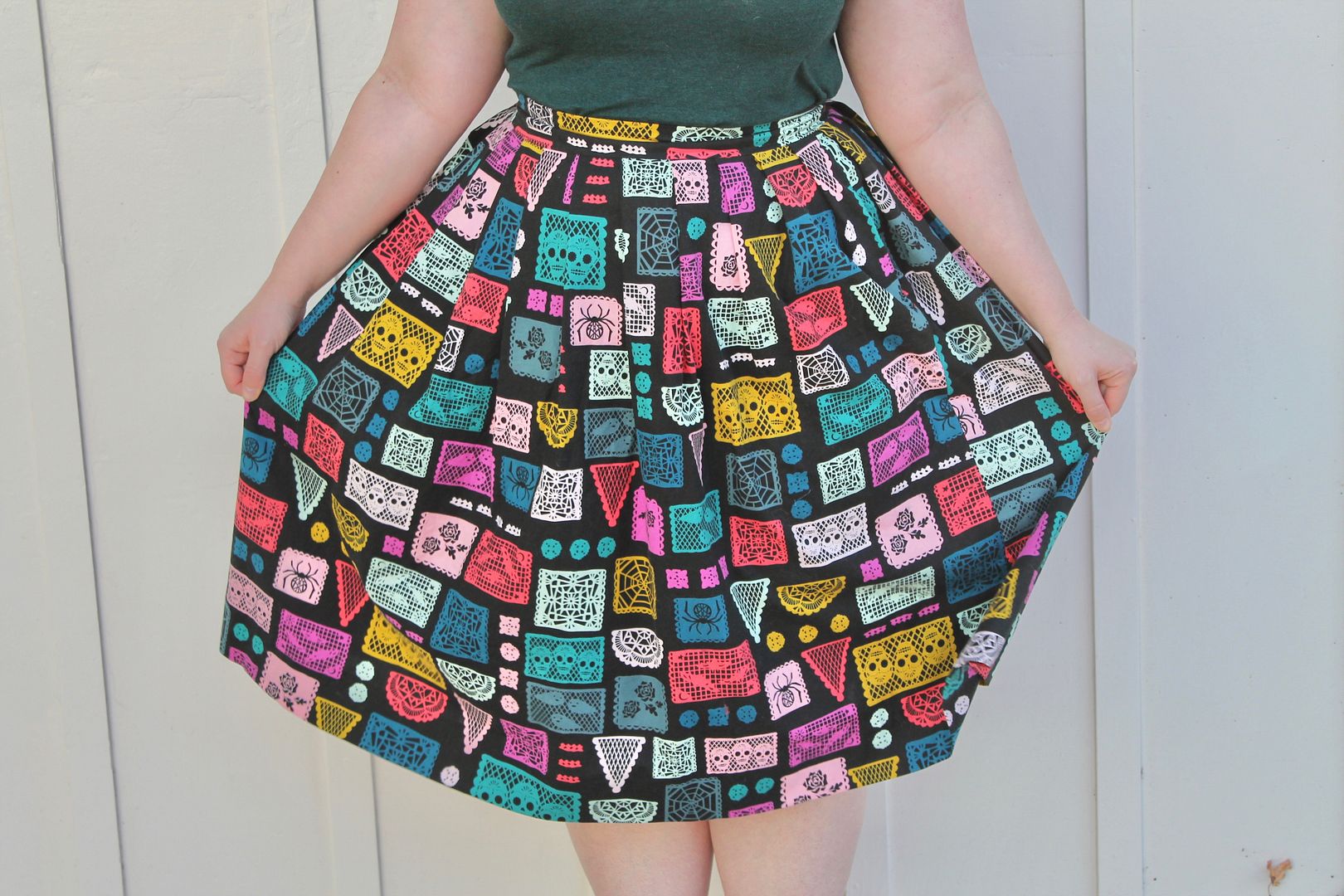 I didn't use a pattern for this one- just made my usual gathered skirt, except I pleated the fabric to make it lay a bit flatter.
I finished the waistband with a colorful vintage button from my stash.
I really love to have pockets in everything I make. I had the zipper on one side so I decided to put just one pocket on the opposite side of the skirt. It's a bit weird but I think one pocket is better than none!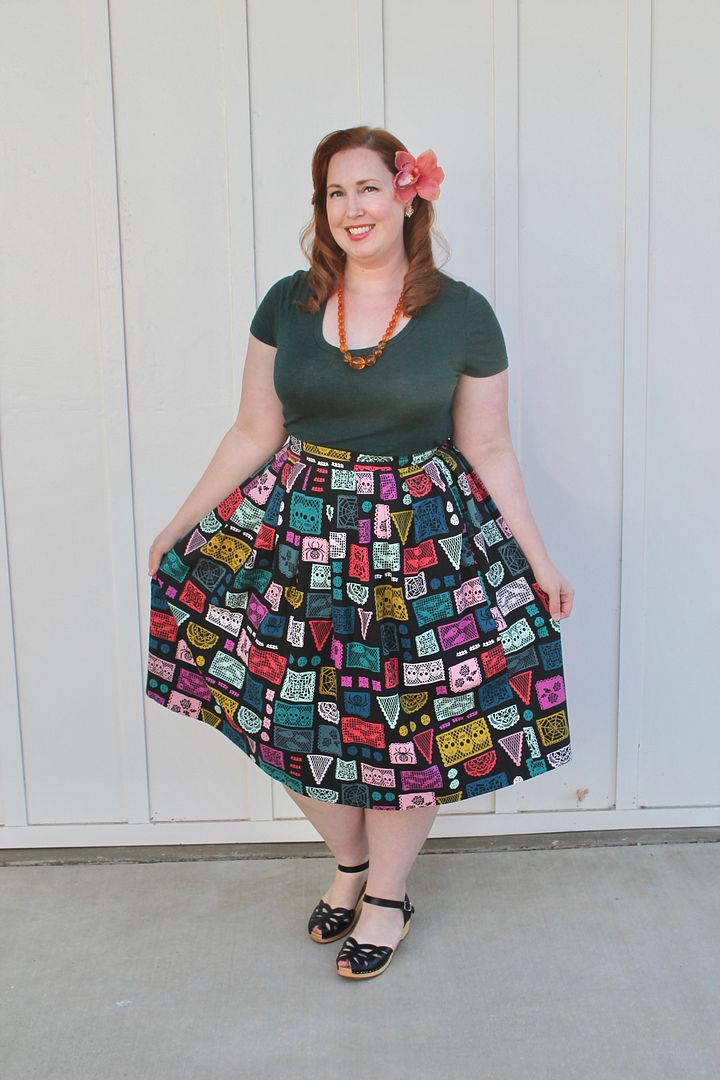 Just the facts, ma'am:
Skull Print Anda Dress
Size: 46 (and taken in more than 6 inches)
Alterations: Made skirt more a-line, took in all over, lowered neckline.
Trims: Bow from striped fabric on front.
Skill Level: Beginner
Papel Picado Skirt
Pattern: Self Drafted
Size: N/A
Trims: vintage button

Skill Level: Beginner