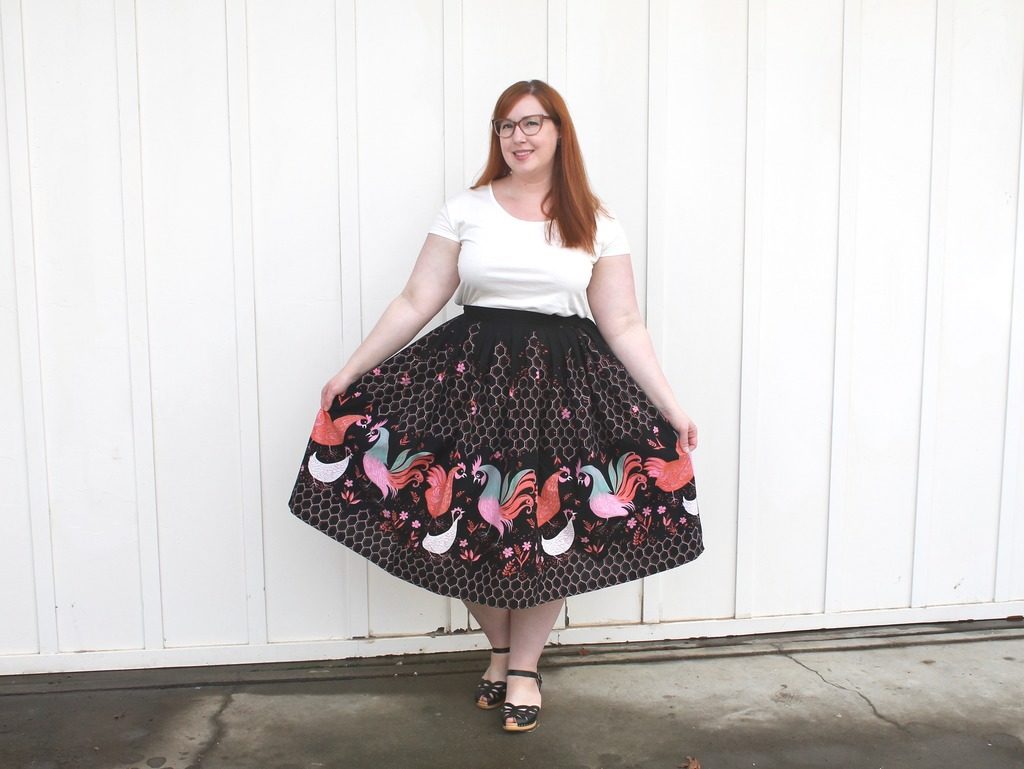 So, a few months ago I got SUPER lucky at the swap meet. I scored this amazing chicken novelty print skirt for a mere $3! I was seriously giddy for the rest of the day and I probably used up my good luck for the rest of the year. Not surprisingly it was way too small for as it was, but never fear… I can sew!
A lot of people don't realize how simple and straightforward it is to re-size a skirt like this with just some really basic sewing skills. It can open up so many possibilities for your wardrobe and means that just because an amazing vintage find doesn't fit you as-is doesn't mean you have to leave it behind.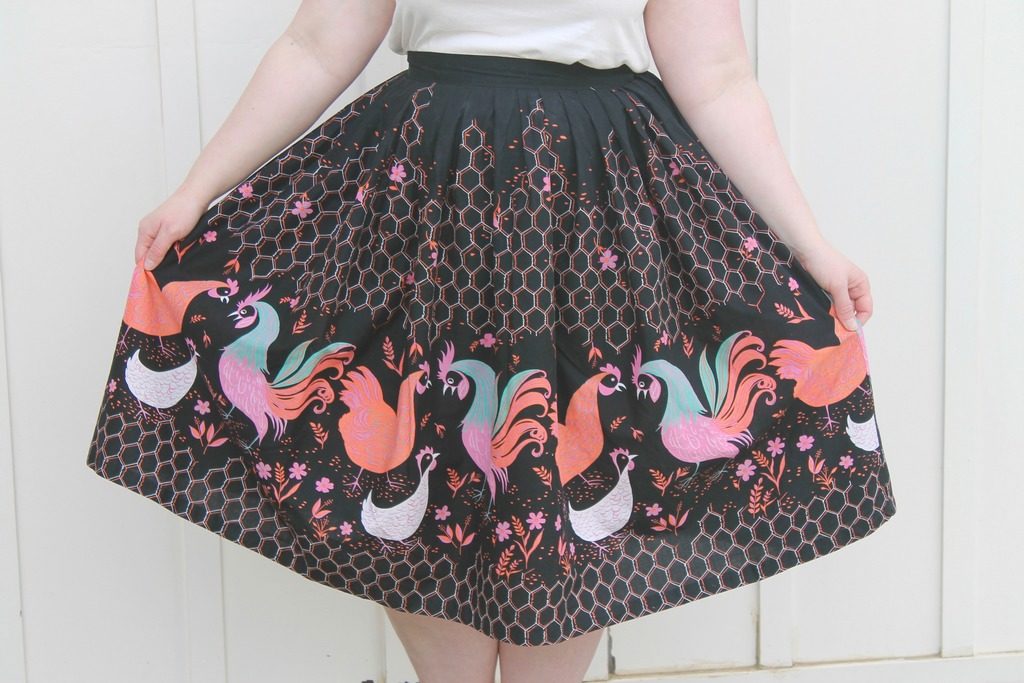 I removed the waistband and replaced it with a new one, which was easy to do since it's plain black. I then re-pleated the skirt to fit the new waistband and added a hook and eye closure above the existing zipper.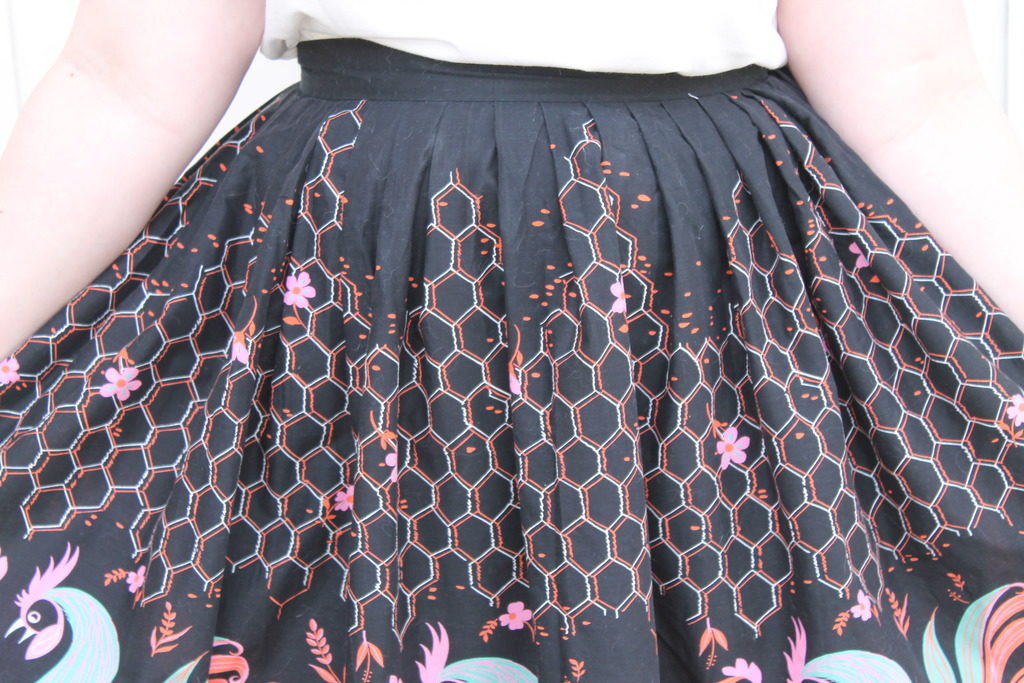 For those of you who might be wondering, I created this handy-dandy little graphic with the basics of how to go about re-sizing a skirt like this. I tried to make it as clear as possible but please let me know if you have any questions.

Next time… how to resize a circle skirt! Stay tuned!