I mentioned awhile ago that I was working on creating some fabric designs after watching Bonnie's classes on Skillshare. Well, this summer I took it a step further and enrolled in a special workshop that Bonnie runs through Skillshare in which she helps guide you to make 3 focal point print patterns in three weeks.
This worked out great for me because I was already doing an independent study through my local community college to create a series of surface pattern collections and assemble them into a portfolio. Completing the workshop gave me another reason to work on patterns and get some feedback along the way. Also, there were some prizes to be won for the most promising work and  GUESS WHAT….I ended up winning the first prize! I was so excited I could hardly even believe it! I was able to have a personal chat with Bonnie about my portfolio and what it takes to get into the industry which was super cool!
Anyway, I thought I would share the collections I designed for the challenge. I'll start with the first one, which is lovebird-themed and called "All-Aflutter." I designed a focal print along with some secondary and blender prints to round out the collection.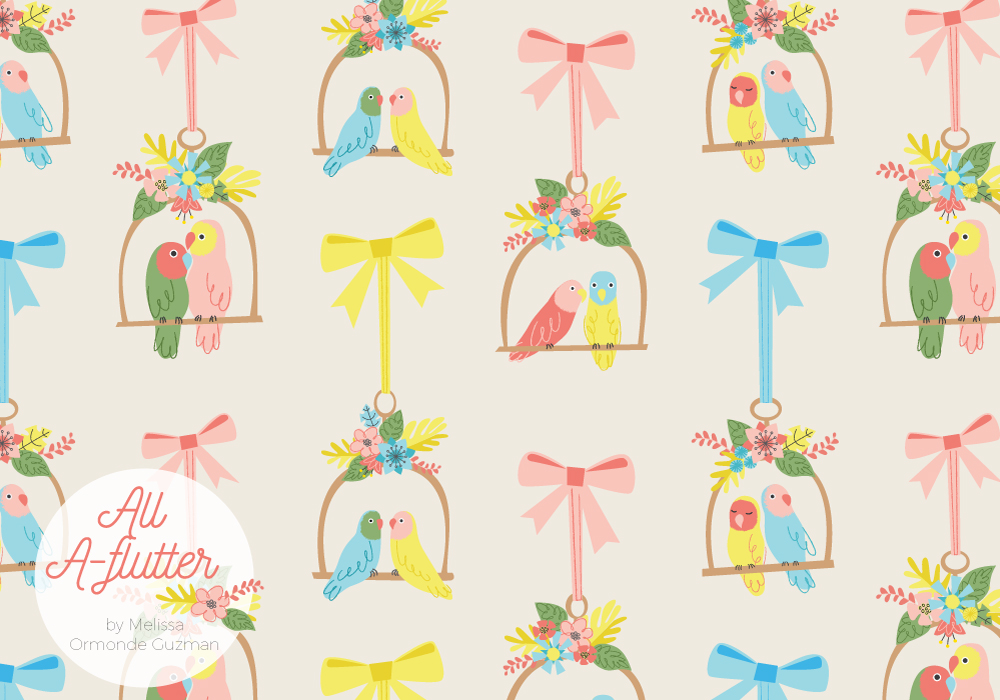 This one is the focal point print.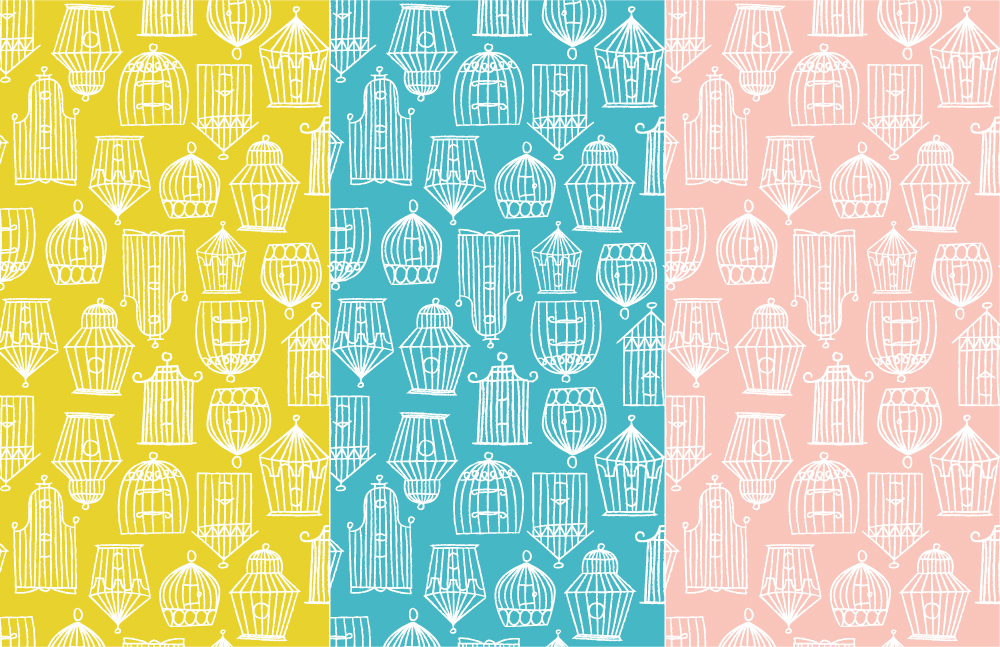 A blender print to coordinate.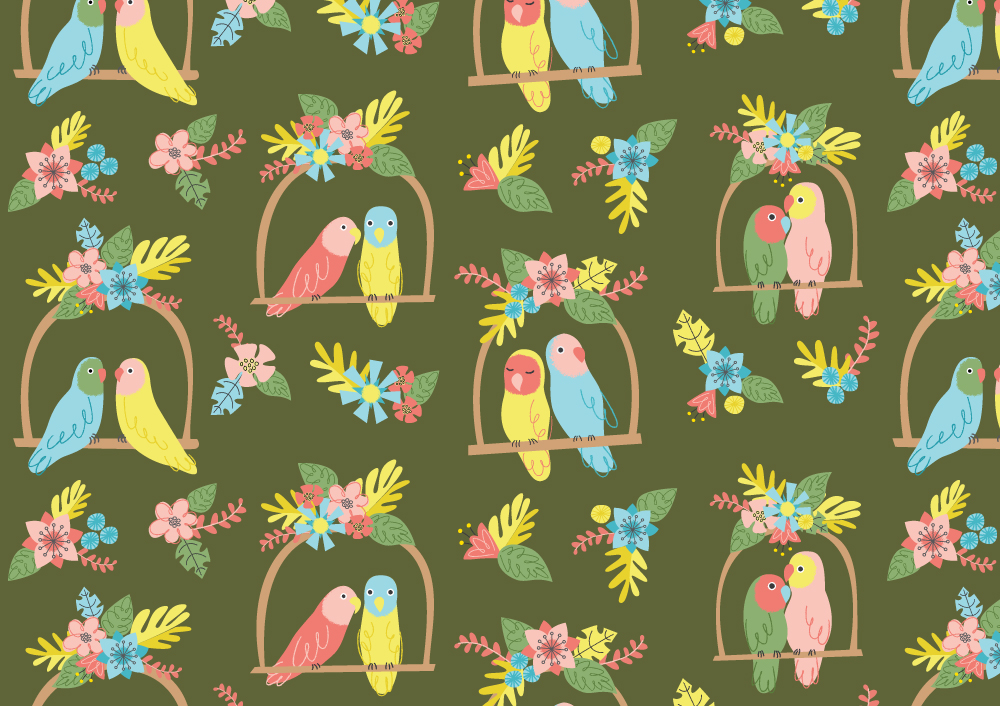 A secondary print.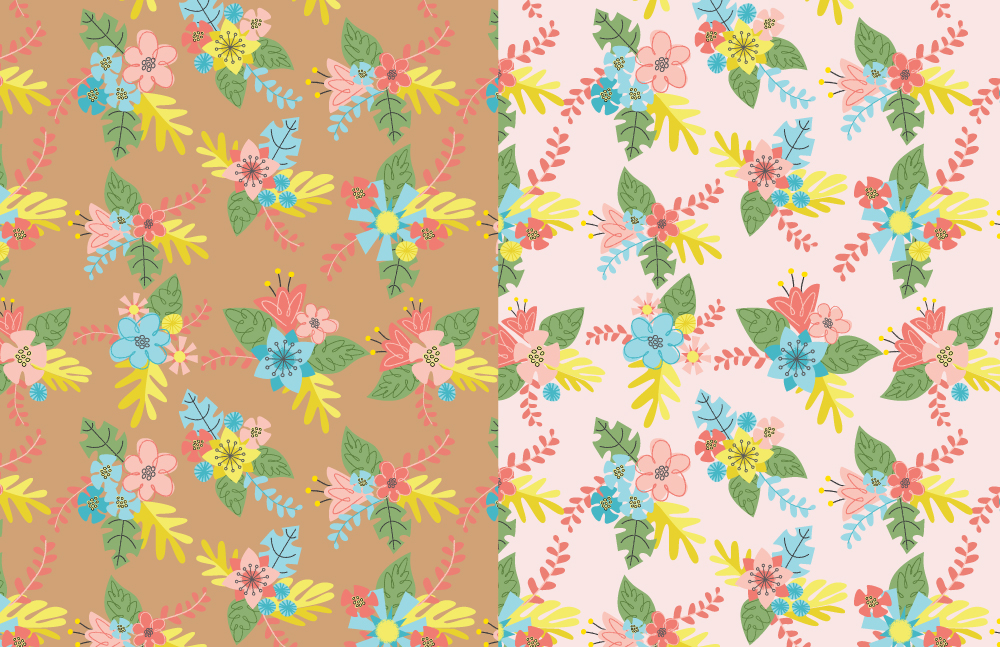 Another secondary print using the flower motifs on their own.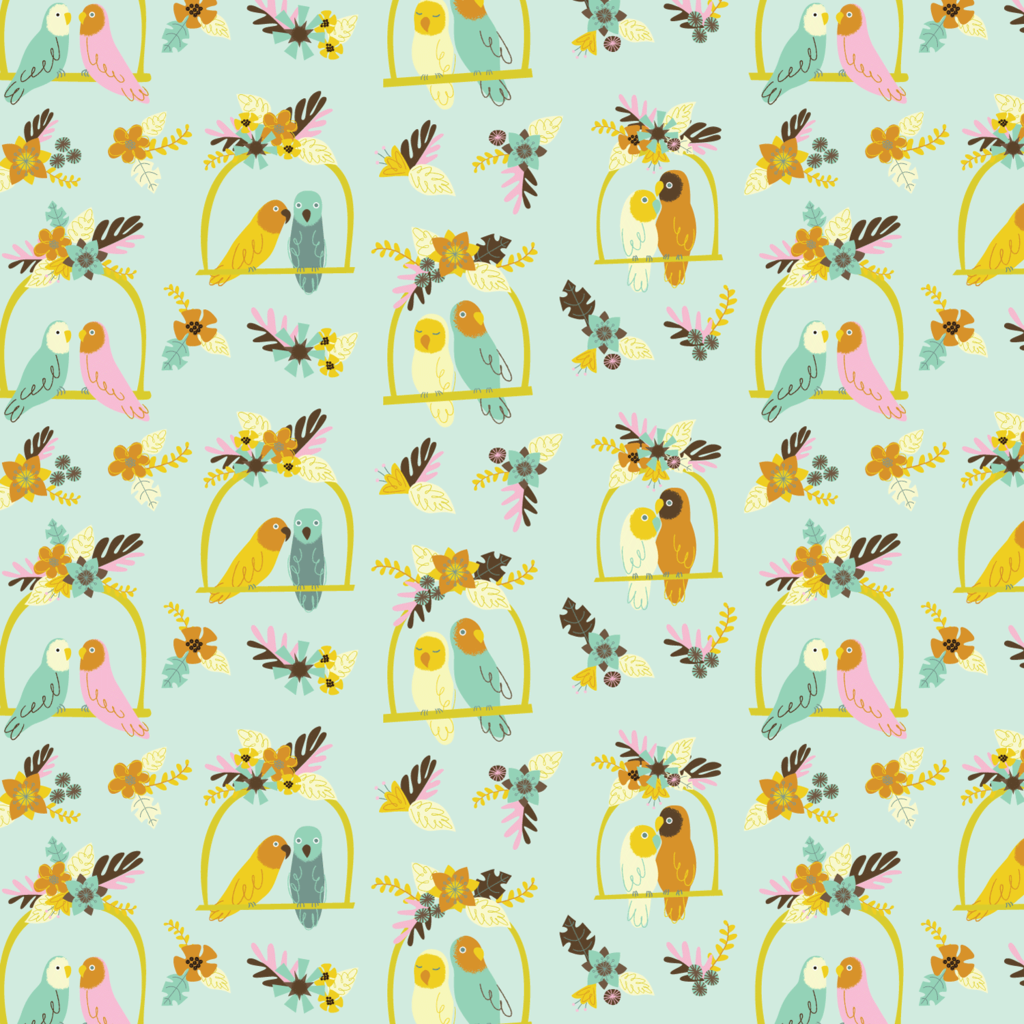 This one shows an alternate colorway.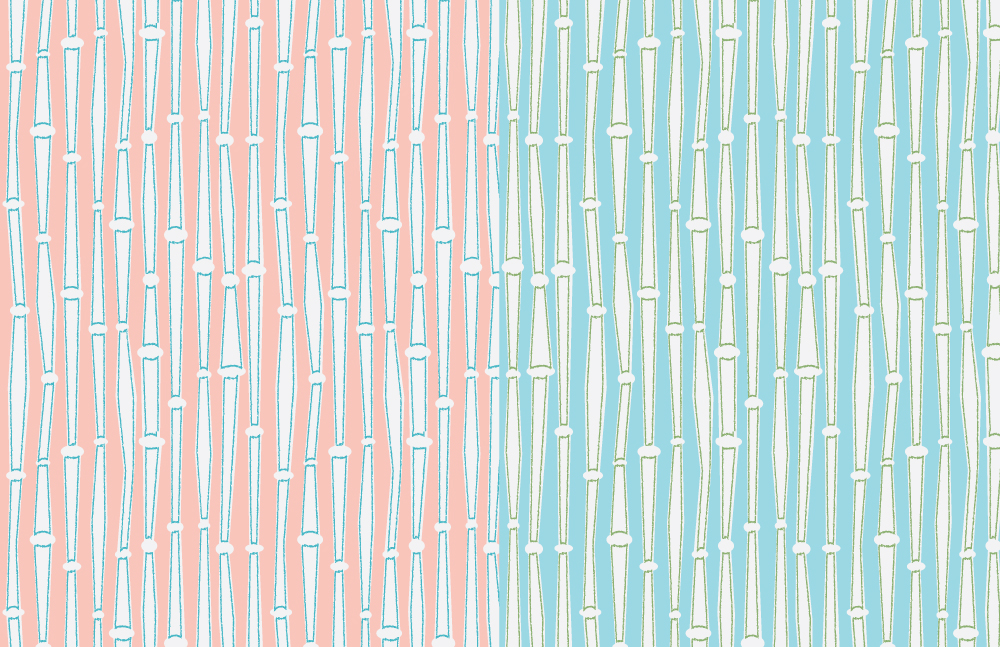 Another blender print.
Thanks for stopping by! I'll be sharing the rest of my collections soon. If you're interested in learning how to draw with Adobe Illustrator and make repeating patterns, I highly recommend checking out the classes on Skillshare. You can get 3 months free for just 99 cents right now, which is plenty of time to try out some fun courses.
PS: If you're interested, these fabrics are all available in my Spoonflower shop!