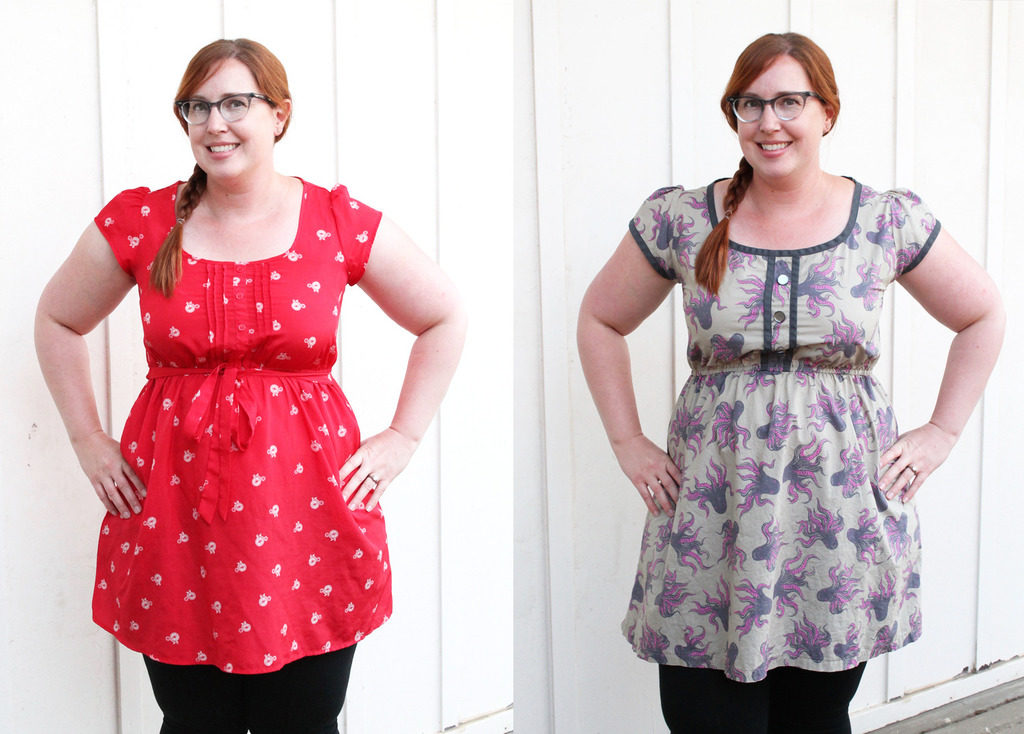 Hi guys! I just wanted to share a quick sewing project with you. I did this one a few weeks ago, squeezing it in my free time between work and school. I spend a lot of time these days walking back and forth from classes and sitting in the computer lab working on projects and my go-to outfit has become a comfy casual dress and leggings. This red dress from Target is is my absolute favorite- it's so comfortable and easy to throw on in the morning that I decided I wanted to duplicate it!
 I started by measuring the dress in all of the crucial spots- the waist, the skirt length, the skirt circumference, the bodice length, etc. From there I drafted a pattern on paper, frequently checking the measurements against those of the original. Then I added a 5/8 inch seam allowance to all the edges and an extra inch for the hem. I did a muslin first once I had the pattern made, gave myself a tad more room in the bust, and then went ahead and made my final version. I used this amazing octopus-print cotton lawn I purchased a few months ago from
Birch/Fabricworm
– I'm so excited to finally use it!
  Since it's such a casual dress, the pattern is very forgiving. There are no bust darts, no buttons or zippers, and all of the shape is achieved with the elastic waist.  I can just pull it on over my head and I'm ready to go!
  I made it extra-easy by simply finishing the neck and armhole edges with bias tape and forgoing the pin-tucking on the original in favor of a simple false button placket. I also decided the waist tie wasn't necessary so I left that off as well.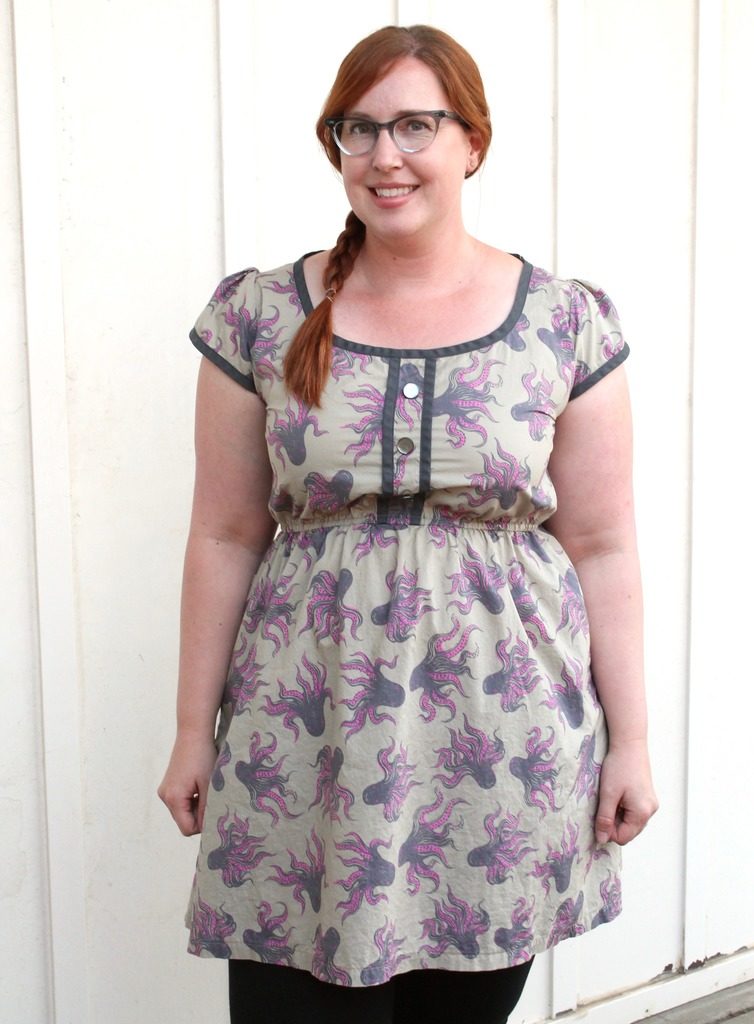 Stats:
Pattern: Self-drafted from ready-to wear dress (from Target)
 Fabric:
Cotton Lawn- Cotton and Steel Tokyo Train Ride-Octopus by Sarah Watts
 Size: ?
Trims: Gray bias tape, plastic buttons
Skill Level: Beginner/Intermediate
Thanks for stopping by!