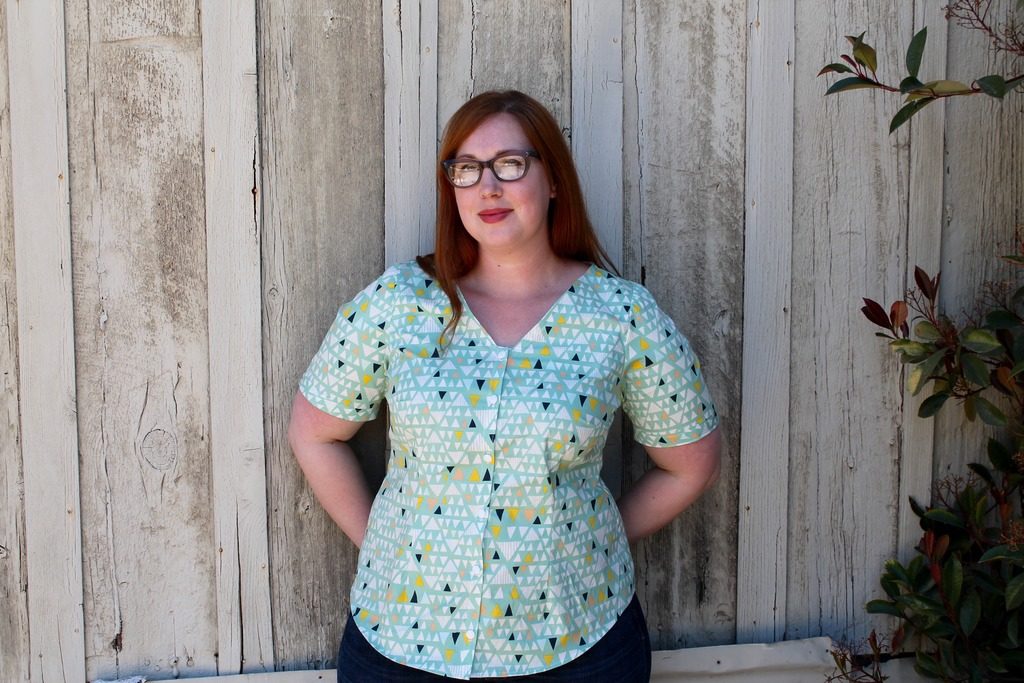 Well, it's June! I kinda can't believe this month has finally arrived, since I've been thinking about it for over a year and a half as we plan our wedding. As you might assume, most of my spare time has been taken up by wedding projects (which I outlined in this post). I was assuming I would be working on those right up until the day, but I'm happy to report that I made more progress than I expected and so I allowed myself to take a little break with some non-wedding sewing.
I was so excited to see the new
Aster blouse
from Colette Patterns- I had been thinking I would like to make some cute, casual shirts that I could wear with jeans or skirts and this pattern fit the bill exactly. I also liked the simple V-neck and the fact that I wouldn't have to mess with a collar. I went ahead and ordered it right away.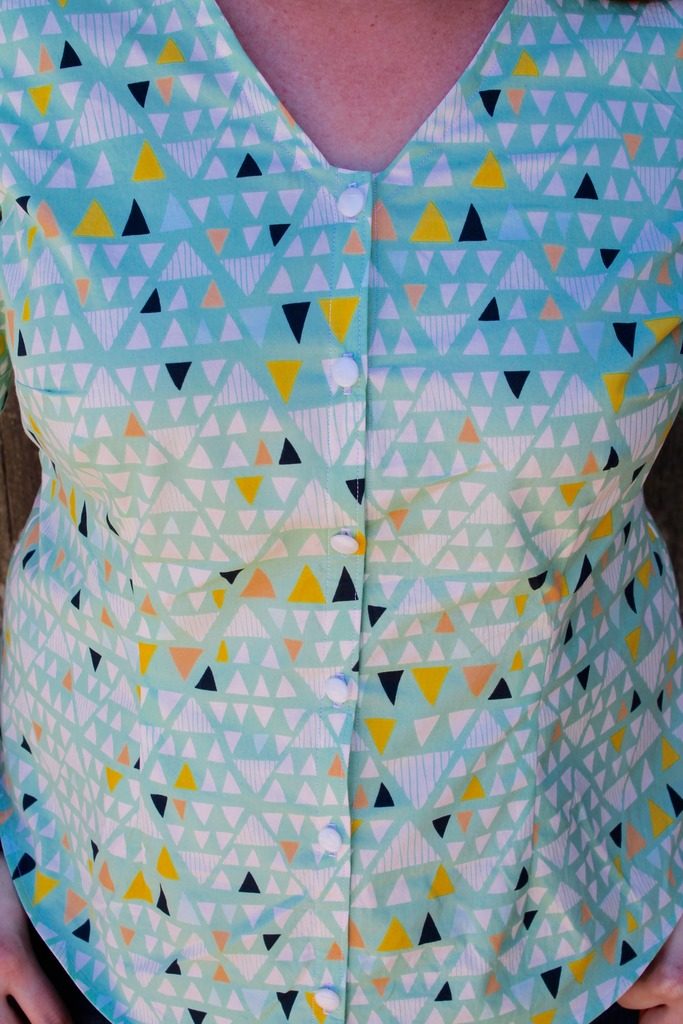 I used this pattern as an excuse to buy this cute fabric I had been eying at Birch. It's part of the Morning Walk collection by Leah Duncan. The buttons were in my stash.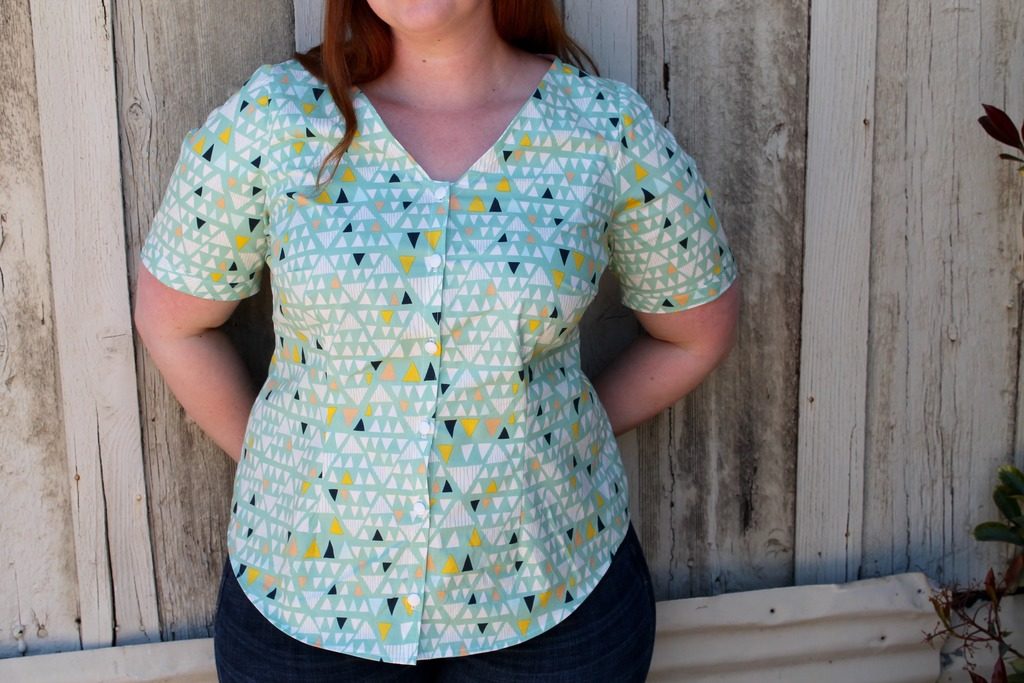 I did make a few alterations on this pattern (as I usually do). I made a quick muslin to check the fit and I decided that the pattern as-is was a little bit too baggy for me and wasn't really very figure-flattering as it was. To fix this I took out the back pleat to reduce the fullness a bit and I also added some darts at the waist in both the front and back. I think this helped the shape a bit without making the blouse overly form-fitting. I also added a bit to the sleeve circumference (I always have issues with my upper-arms) but surprisingly I don't think I really needed to. This pattern has a generous amount of ease in the arms. Oh, and setting in the sleeves was a cinch! They went in smoothly with minimal issues- yay!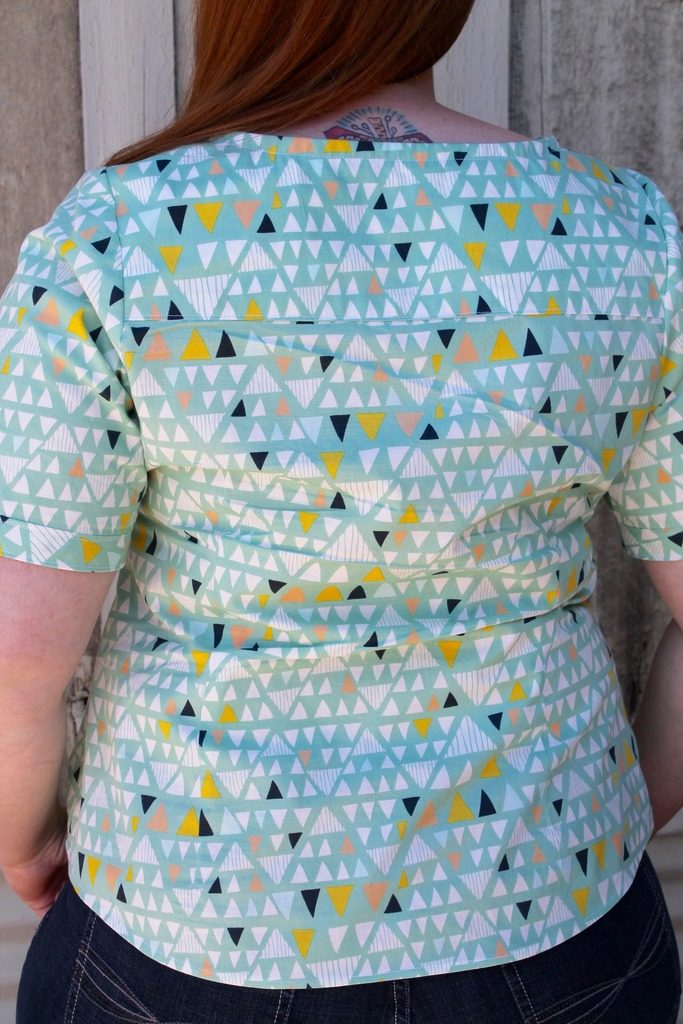 Excuse the rumpled back view, I took a car ride before taking these photos! But here you can see that I removed the back pleat and added darts for more shaping. I also added 1 inch to the hem to make it just a smidge longer (I hate when my waistband shows).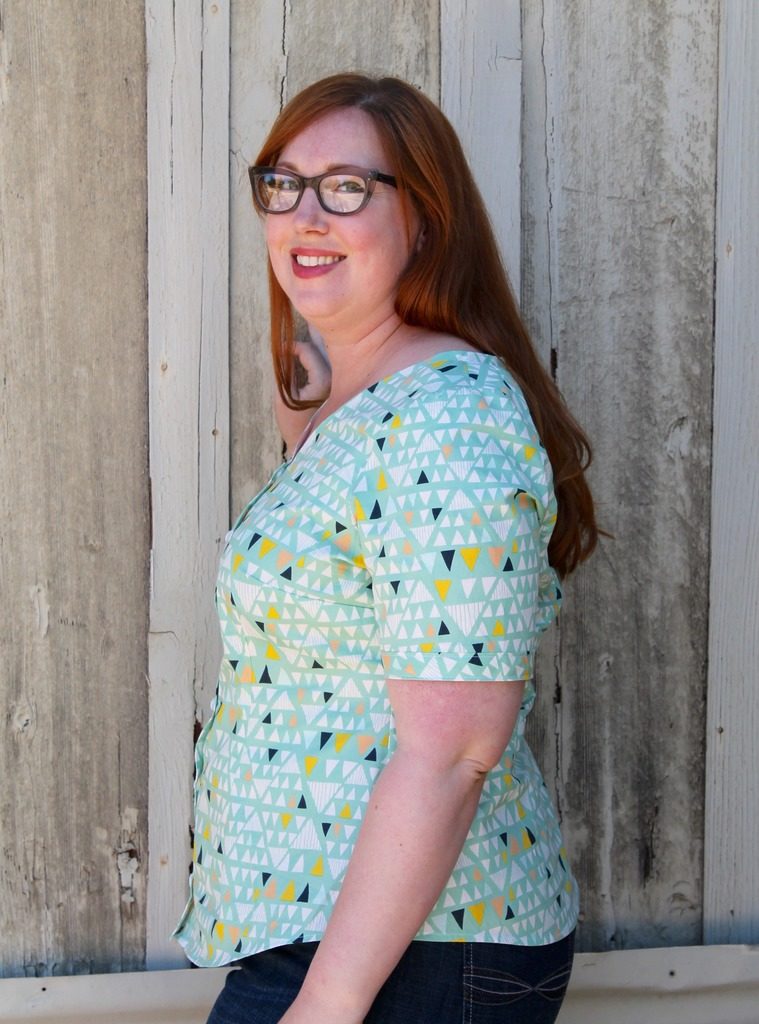 Here are all the details:
Pattern: Colette Aster Blouse
 Size: 14
 Alterations: Added 1 inch to hem, took out back pleat, added darts to front and back, added 1 inch to sleeve circumference
Trims:White glass buttons, bias tape
Skill Level: Beginner to Intermediate
Thanks for stopping by!