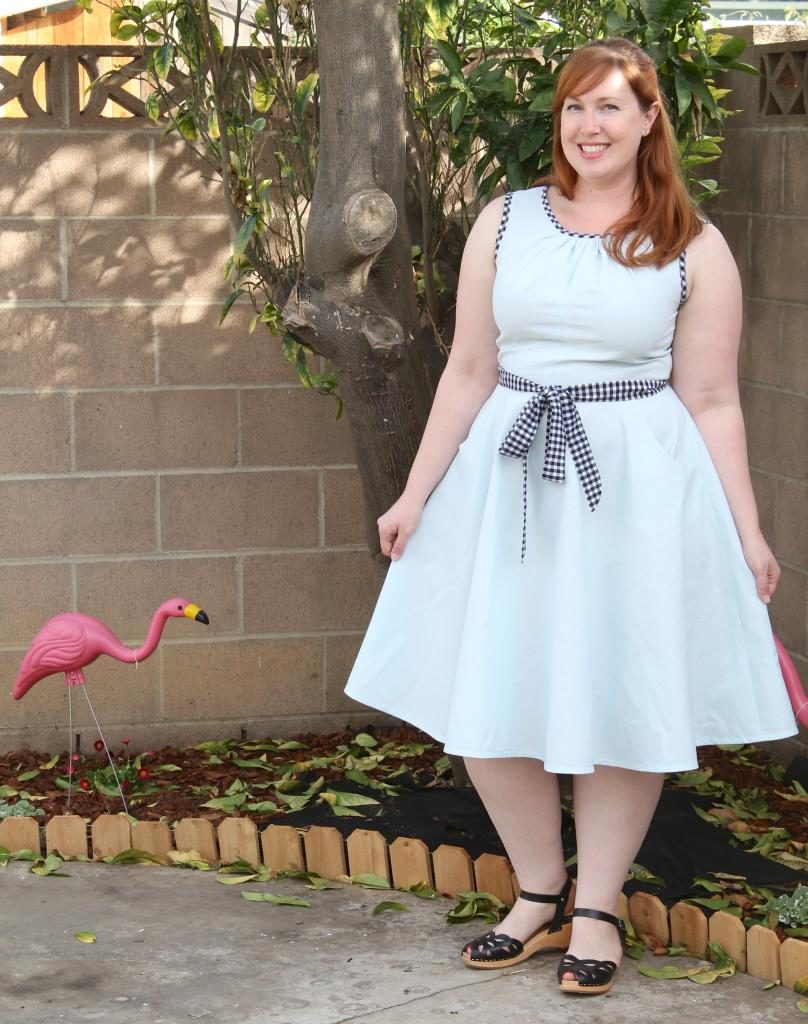 A couple of months ago I was asked by the lovely and talented
Jennifer Lauren
to test out her latest pattern, the
Felicity Dress
. It's a really cute little spring/summer number with gathering at the neckline and bias-bound neck and armholes. It comes as a PDF pattern, which you can print out at home. I found it really simple and straightforward to sew up and I was able to complete it in just a couple of days.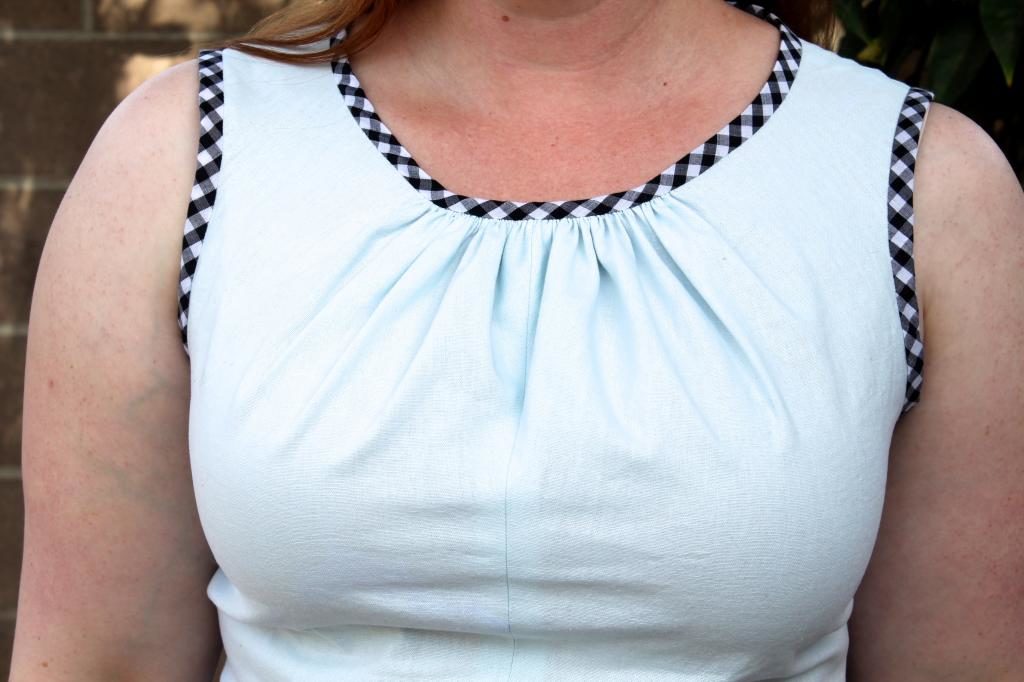 I used a pale linen-cotton blend fabric that I got for Christmas for this dress and decided to offset it with navy gingham bias tape. Choosing the right bias tape was quite an ordeal for me on this one- I actually went so far as to make bias tape in a gray and white polka dot fabric and then scrapped it because it didn't look quite right. I was then going to use a solid gray pre-made bias tape, but it seemed too boring, and then I finally decided gingham was the way to go.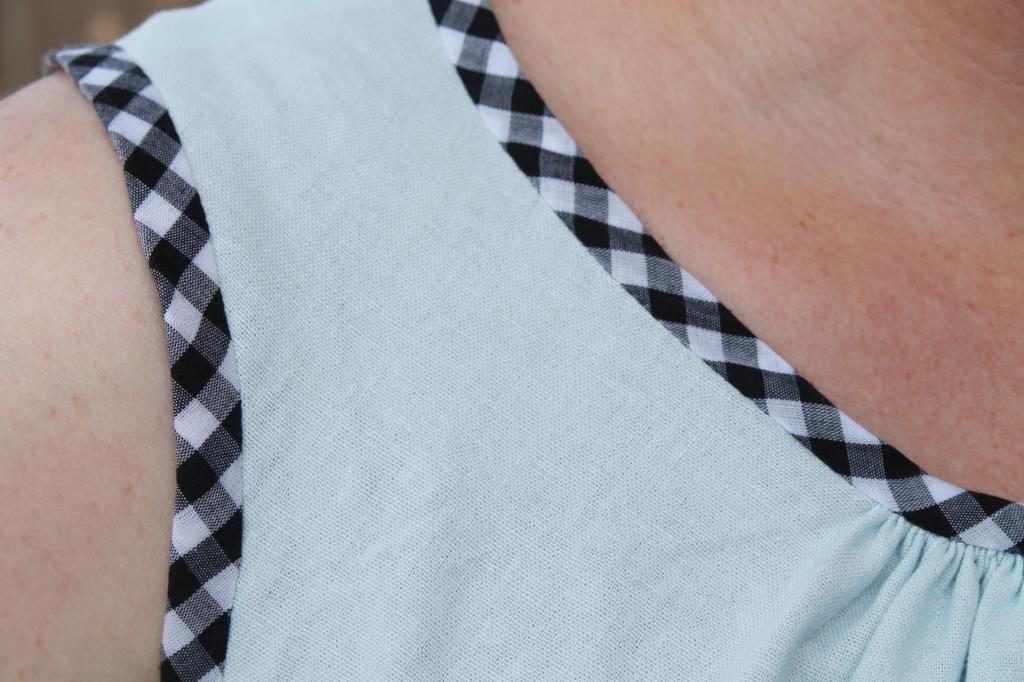 If you've never made your own bias tape you should definitely try it. It's a lot easier then you would think, all you really need is one of
these little thingies
. The Colette Patterns blog has a couple of great tutorials
here
.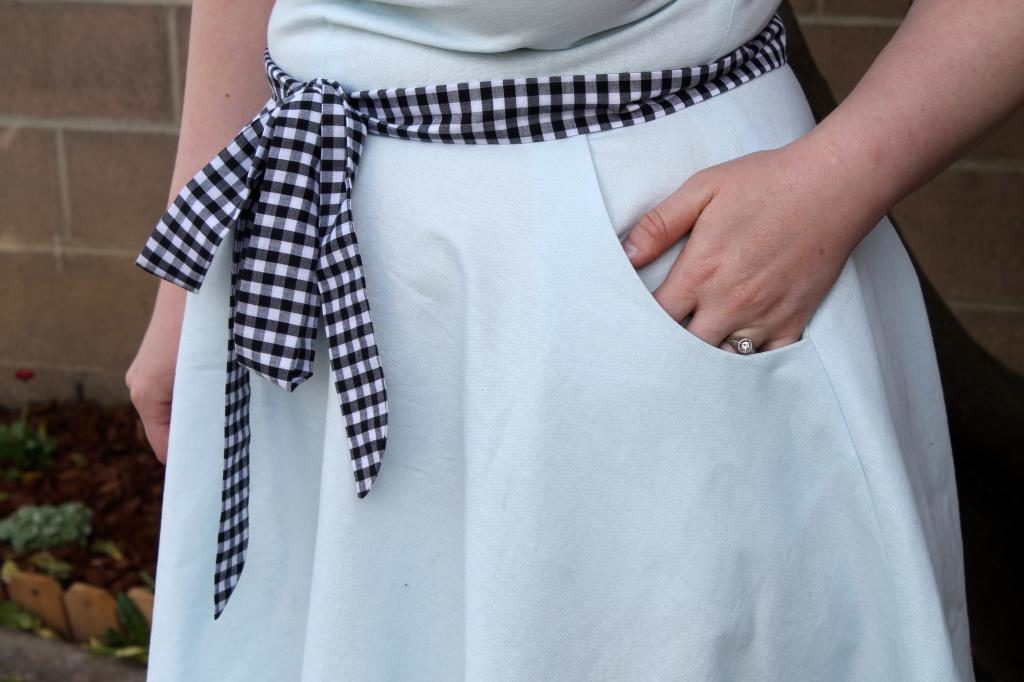 I also decided to make a little matching sash to add a little more gingham to the mix (I made it a little bit too long though, oops!).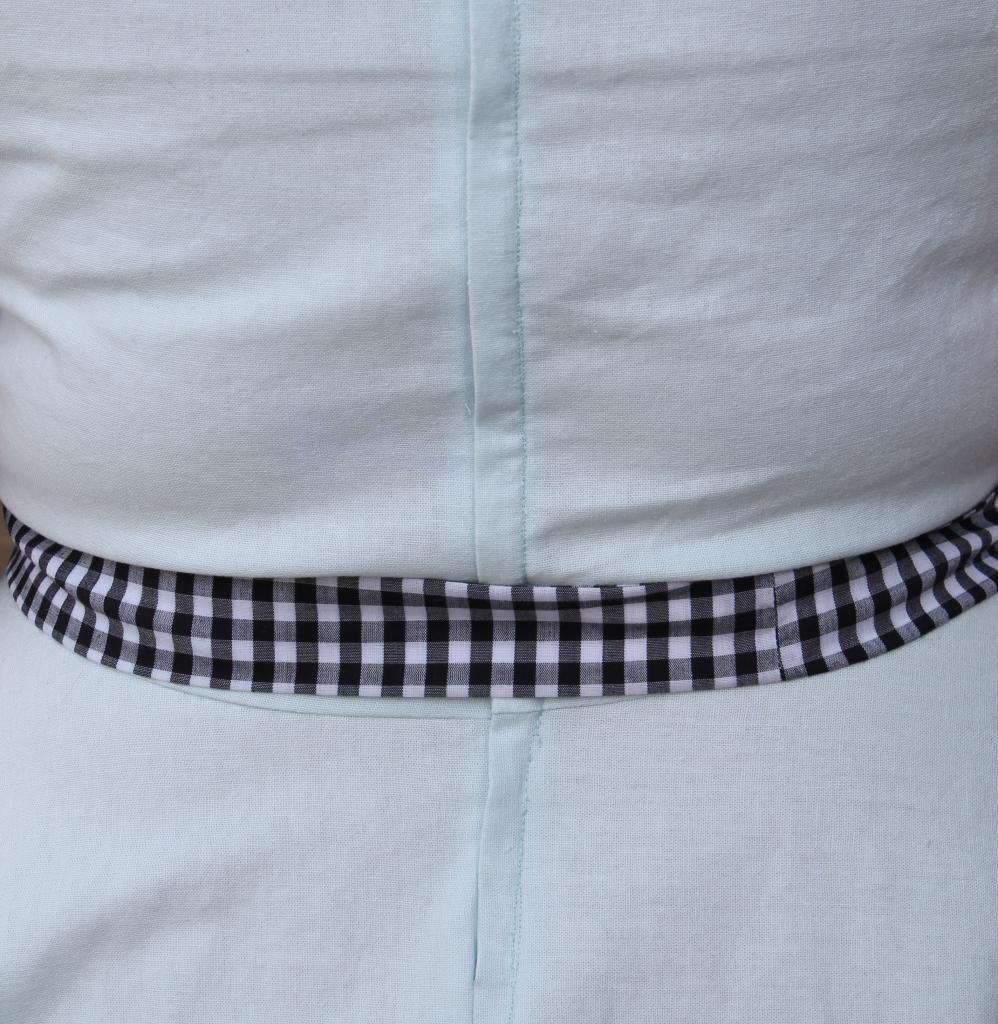 The most difficult thing on this pattern, for me, was sewing in a lapped zipper. I don't really make them that often and for some reason I was sewing them a completely different way. I had to re-sew it a few times (which is why it looks pretty wonky in the photo), but I did finally figure it out and now I learned something new!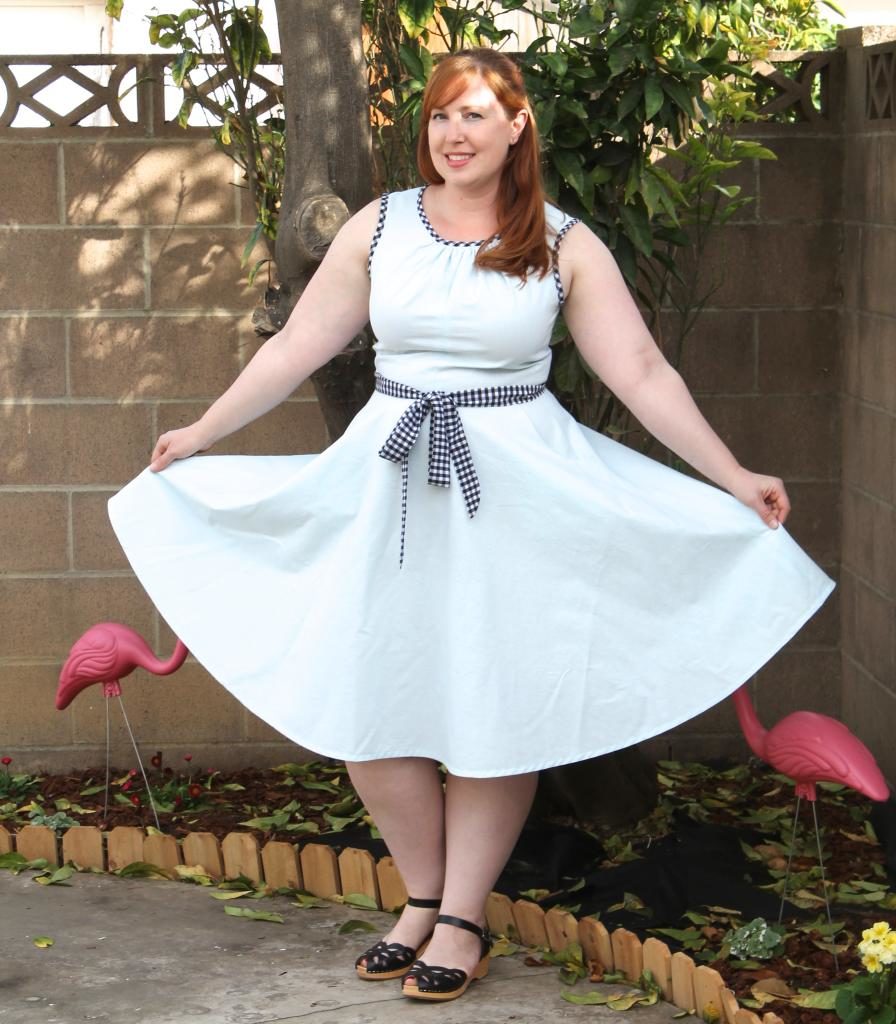 I made view 1, which has a circle skirt (you can also do a gathered skirt). I love circle skirts! The best part about this one is that it has pockets.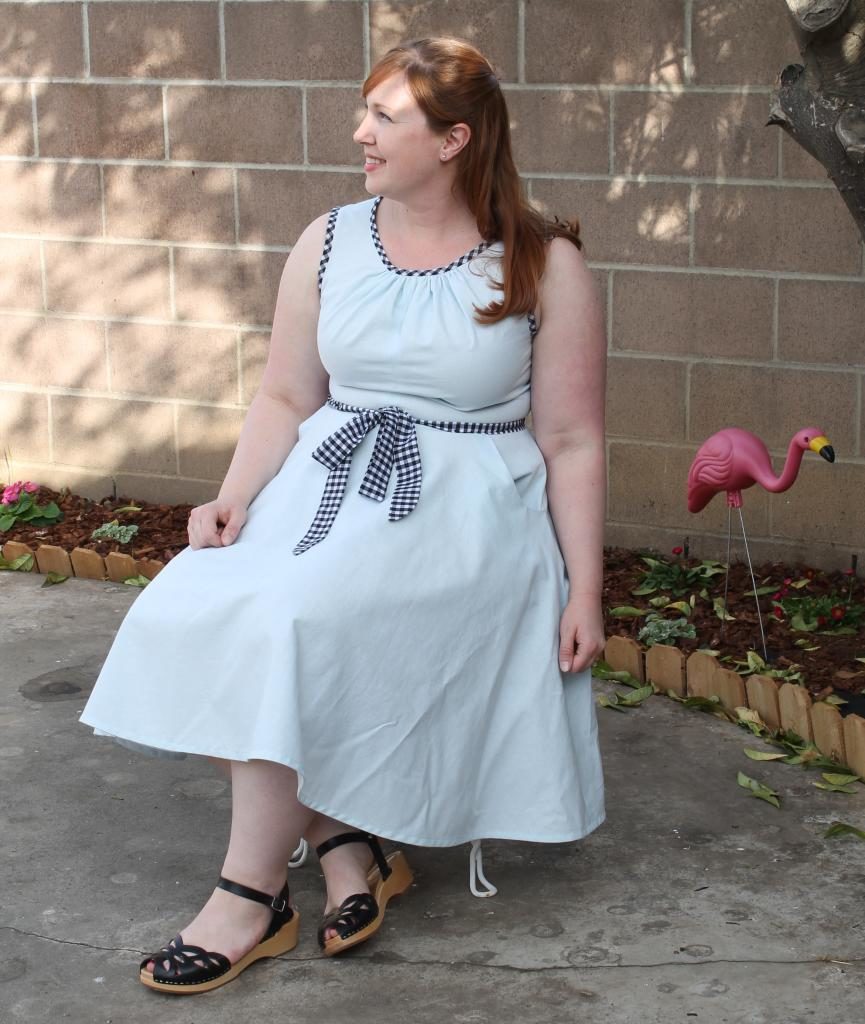 Fabric: pale blue Cotton/Linen blend
 Size:14
 Alterations: Added 4 inches to hem.
Skill Level: Beginner to Intermediate
Thanks for stopping by!