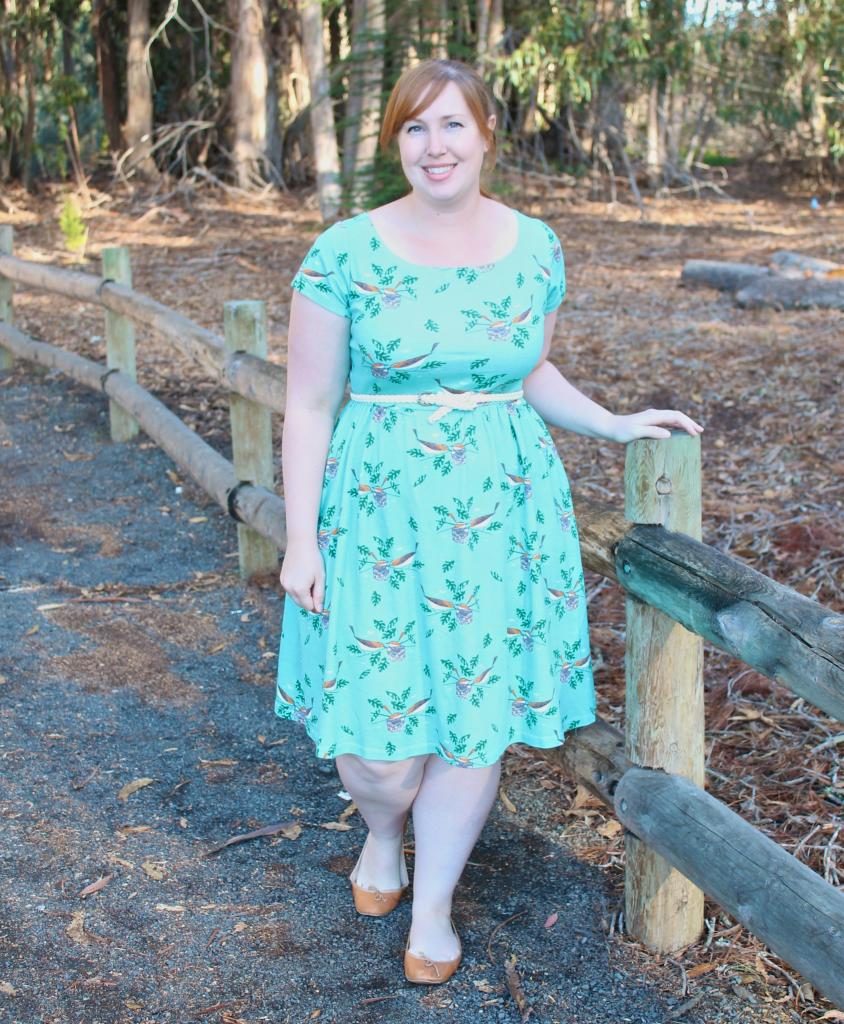 Hi everyone! As you may know, I'm a huge fan of the artist
Charley Harper
, who did many illustrations in the 1950s and 60s. You may remember
I found a cookbook at a thrift store
that was illustrated by him and I felt like I hit the jackpot! Needless to say, I was so excited when Birch Fabrics came out with a line of fabrics featuring his artwork. The only thing that kept me from buying every one of the designs was the rather high price (like $17 a yard!). I did, however, make room in my budget for some of this knit fabric to make myself a dress, and here it is!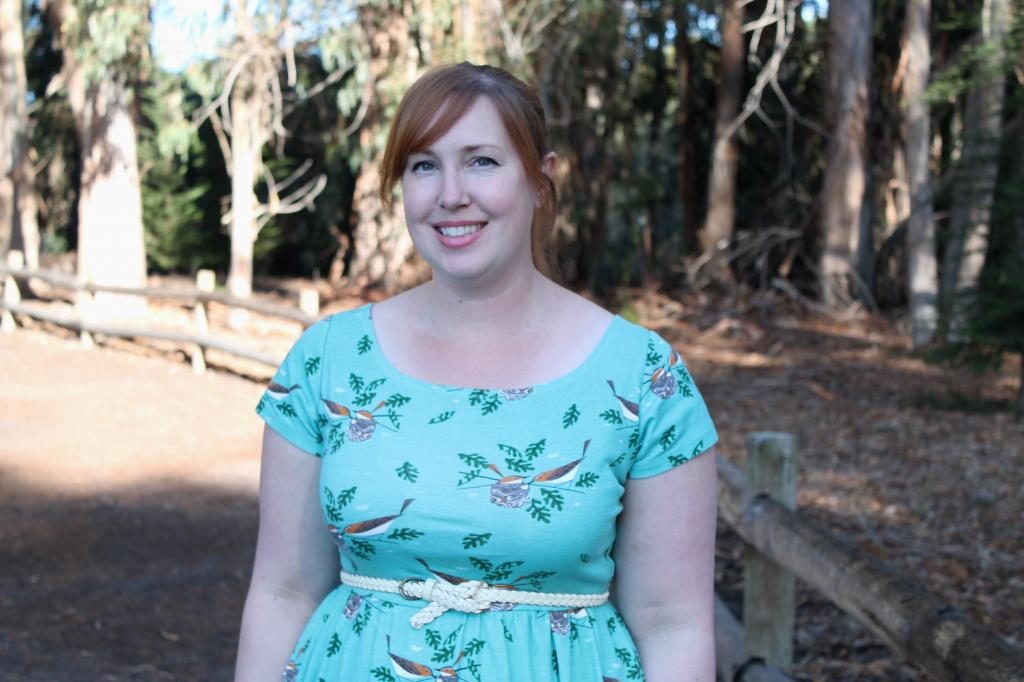 One of the reasons I used to justify this fabric splurge was the fact that I knew that I would get a lot of wear out of it. The Moneta pattern is absolutely one of my favorites! It's really quick and easy to sew and the dress is cute and really wearable- great for those days when you want I a cute outfit with minimal effort (or isn't that every day?). I made this dress several months ago and have worn it many times- usually with this exact same belt and cardigan. This is my third version of the Moneta- I made a
green one
and a
striped one
as well as this one.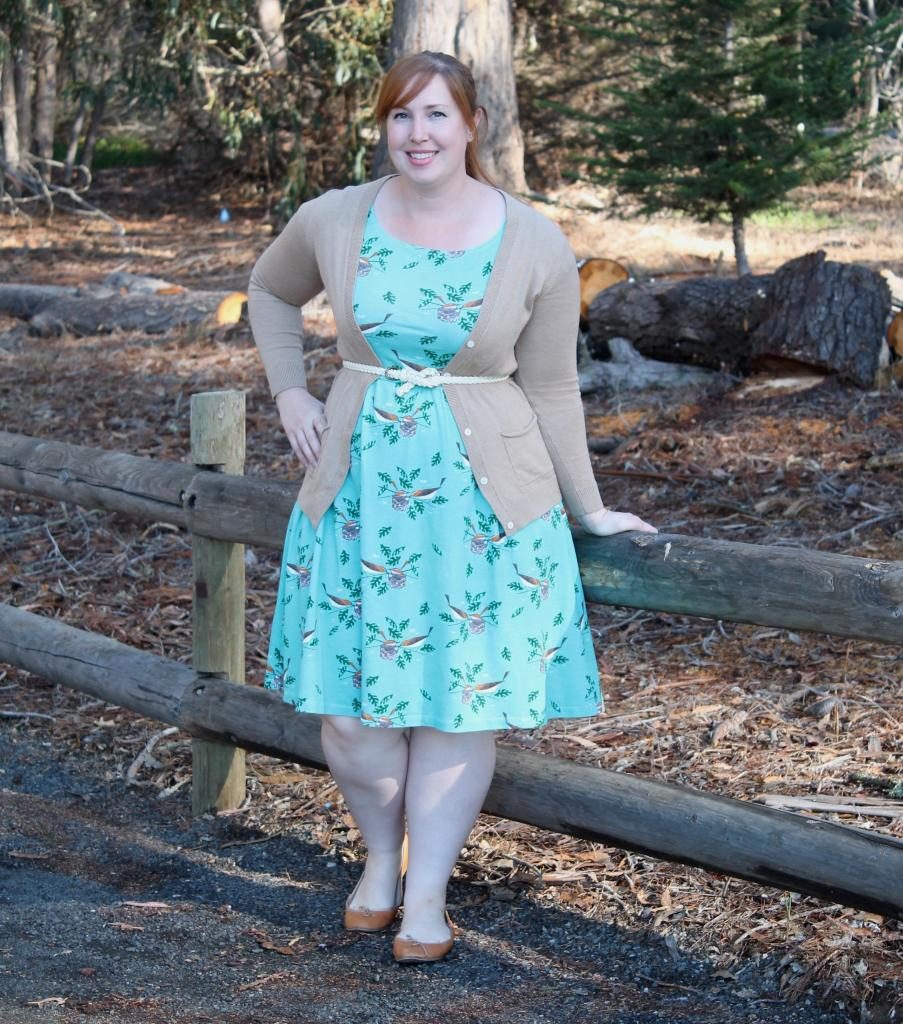 I sewed this dress on my serger and it came together in a couple of hours. I used my machine to hem the sleeves, hem, and neckline with a double needle stitch. I decided to make the design very simple to let the fabric stand out on its own.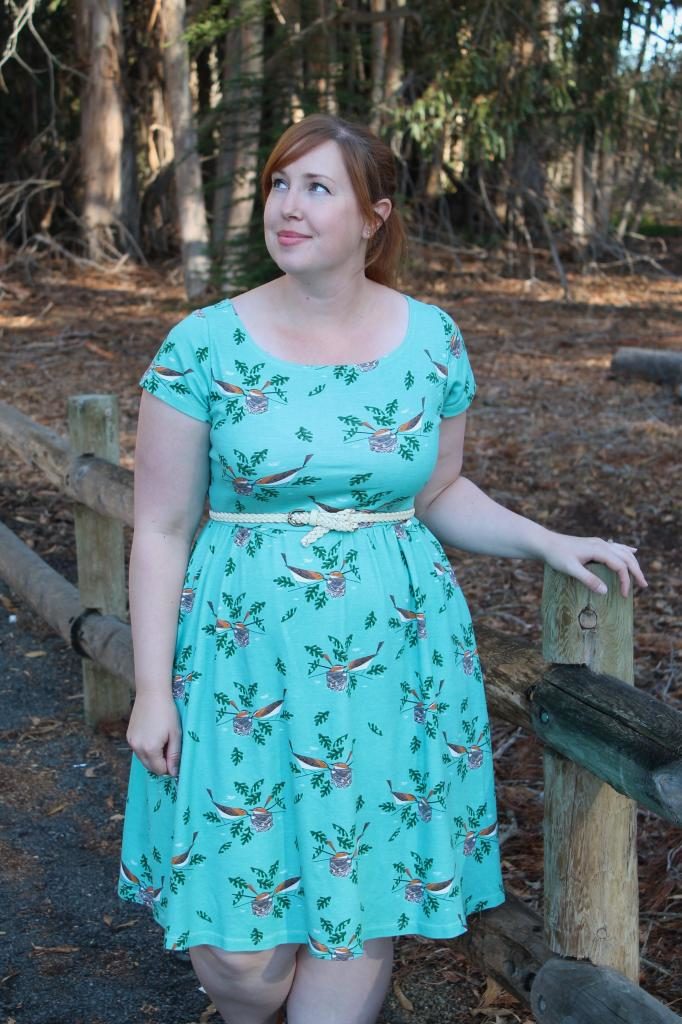 One thing I would suggest is making sure you have the right needle for this project. I used a ballpoint needle, size 16. I was having trouble with my needles at first tearing my fabric (they were new, still in the package, but were from the 1970s or 80s- I had inherited them). I messed with the tension, the stitch length, everything with no success and then I finally went out and got brand-new needles and then everything was fine. Needless to say, I just threw the rest of those old needles away! Also, if you're using a double needle to hem and having issues, I would suggest buying one specifically made for knits (I bought t
his one
). I was having a lot of trouble with the "universal" double needles skipping stitches and generally being a pain, but the "stretch" twin needle sews knits perfectly!
Pattern: Colette Patterns Moneta Dress
 Size: Large
 Alterations: Added 4 inches to hem.
Skill Level: Beginner to Intermediate
Thanks for stopping by!