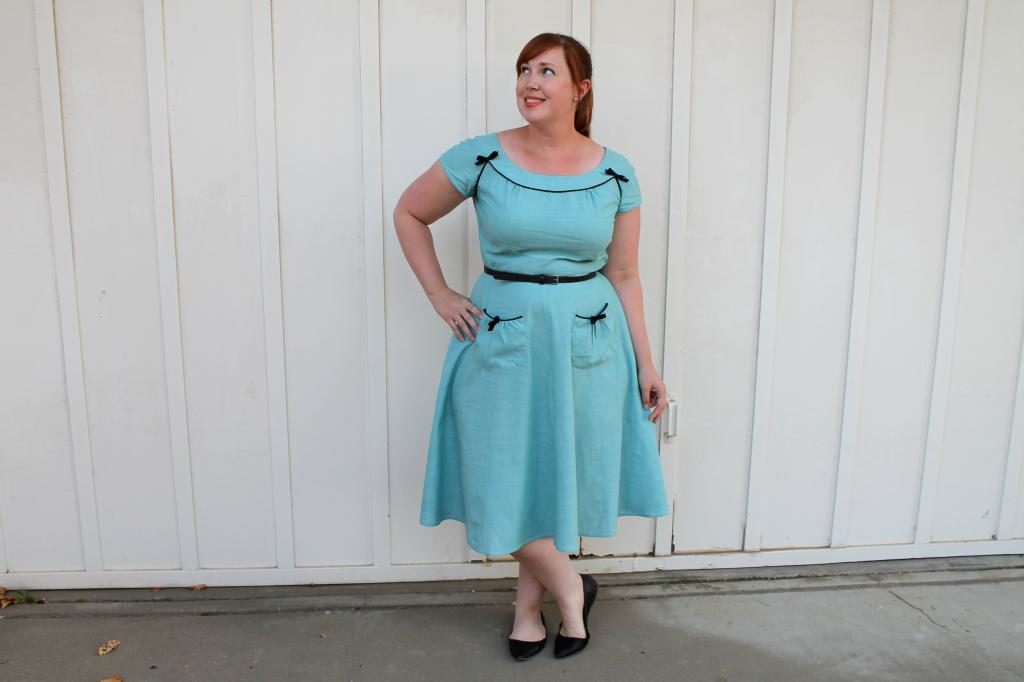 Hi friends! I'm sharing one of my favorite new projects today. I started this dress several months ago with some great light blue cotton I picked up at The Fabric Store during our
blogger meetup.
I loved the color and the way the weave gives it a nice texture.
I debated a bit about which pattern to use with it (I took a poll on Instagram with mixed results) and finally settled on one of my oldie-but-goodies which I had made years ago. I cut the pieces out and then somehow it got pushed aside for several months in favor of other projects (does anyone else do that?). I finally took it back out and finished it up last month and I'm so glad I did! It's ended up being a cute, comfortable dress that's gotten lots of compliments the couple of times I've worn it so far.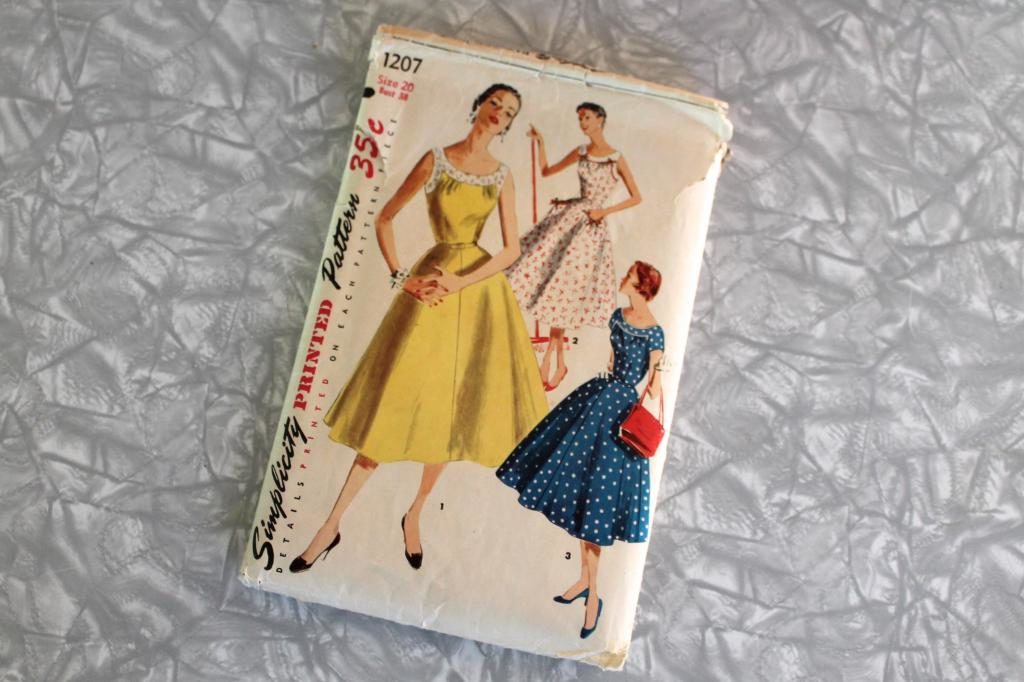 The dress is made from one of my very favorite vintage patterns in my stash-
Simplicity 1207
. I bought this pattern years ago on Ebay when I was about 18. At the time I didn't actually know how to sew very well because I had just started learning, but was still bought lots of vintage patterns that I hoped to be able to sew one day. At that time, lots of several vintage patterns were selling relatively cheaply on Ebay, so I bought quite a few with the money I made from babysitting and my job at the movie theatre. That was the start of my collection and it has grown a lot in the years since then. Now that I can sew much better I'm sure glad I bought those patterns!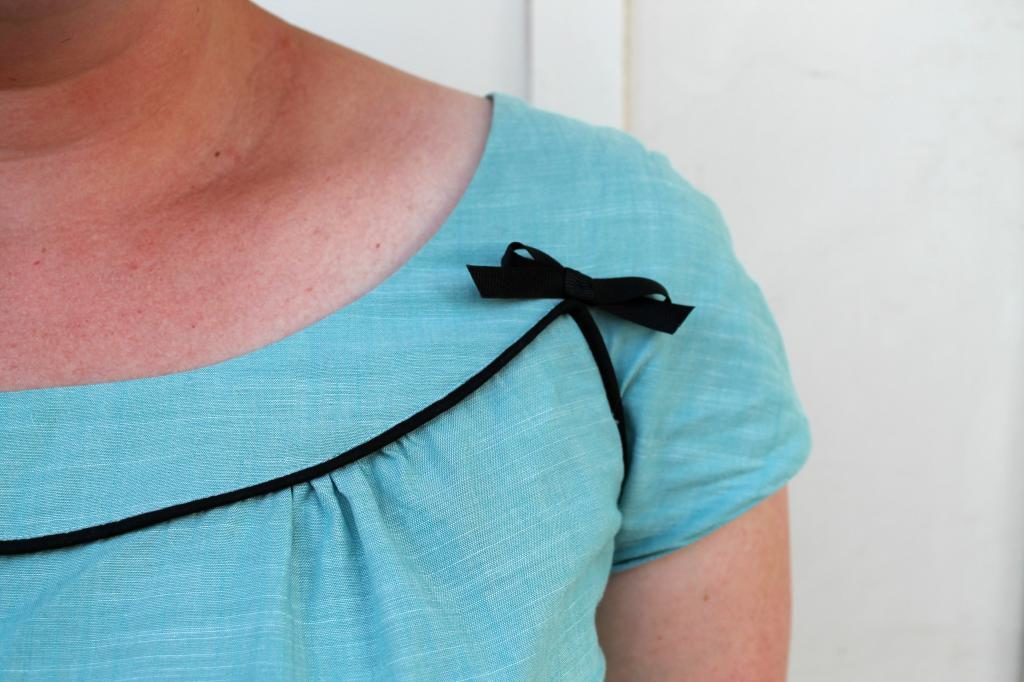 This particular pattern is unique in that the bodice has this yoke that also creates the sleeves. It looks simple but I found it a bit tricky to sew, especially when adding the piping, and I had to pull out the stitching a couple of times before I got it right. I finished the bodice and pockets off with some little grosgrain ribbon bows, a la the center illustration on the pattern envelope. I applied some Fray Block to the ends to keep them from unraveling and it worked like a charm.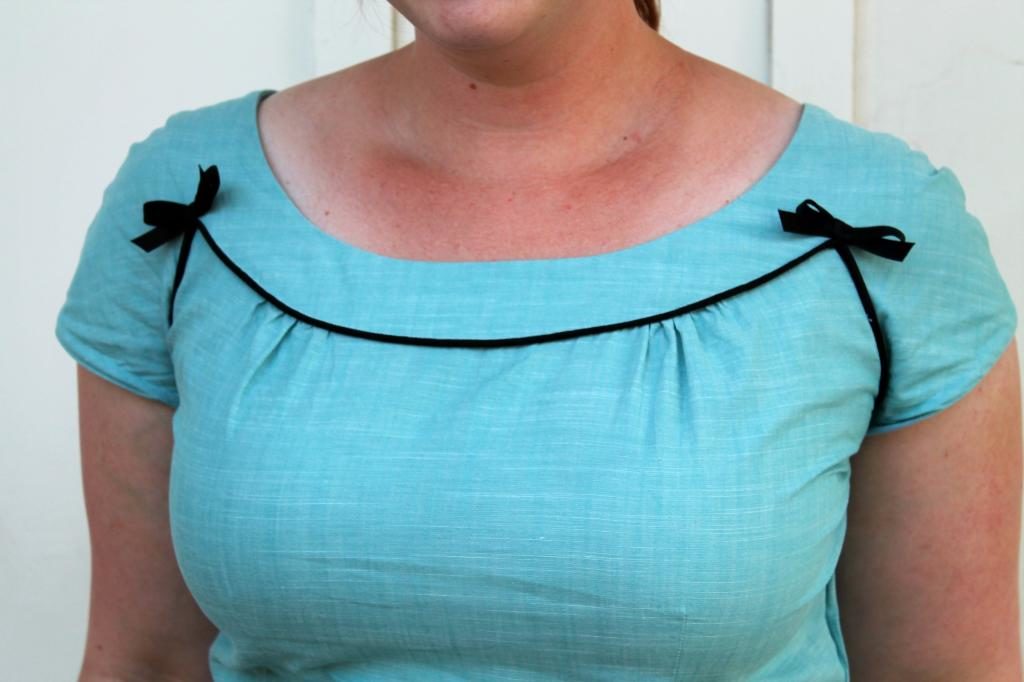 I finished the inside of the sleeves with some bias tape and pick-stitched it down from the inside to keep it as inconspicuous as possible.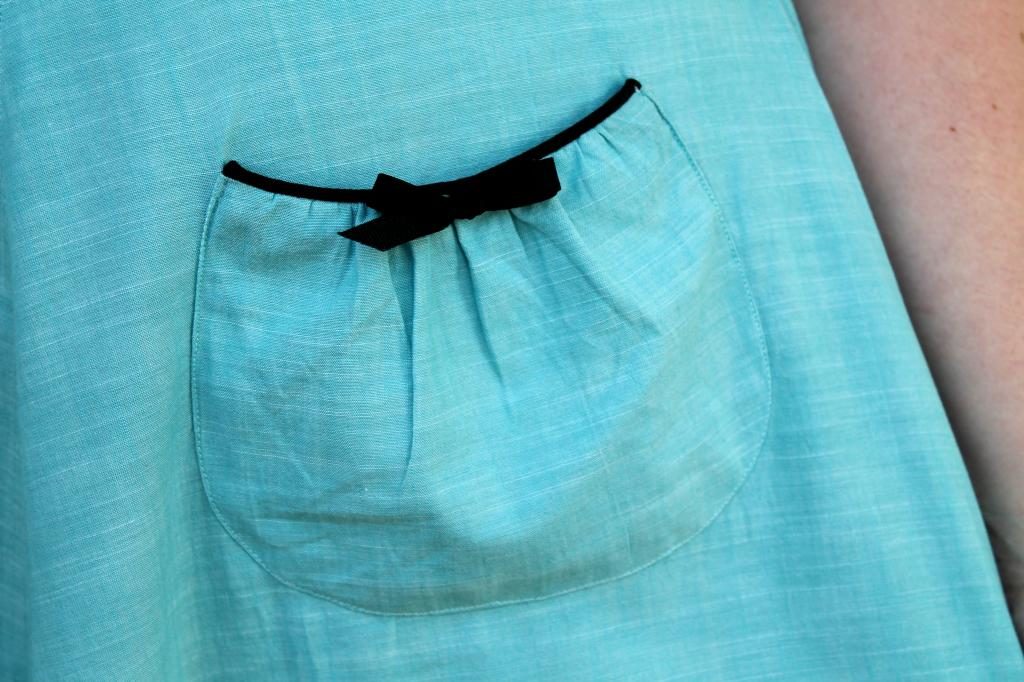 The pockets were one thing that I did modify quite a bit. As you can see on the pattern envelope, the original pockets are quite large, so I decided to make mine a bit smaller and ended up drafting my own pocket pattern.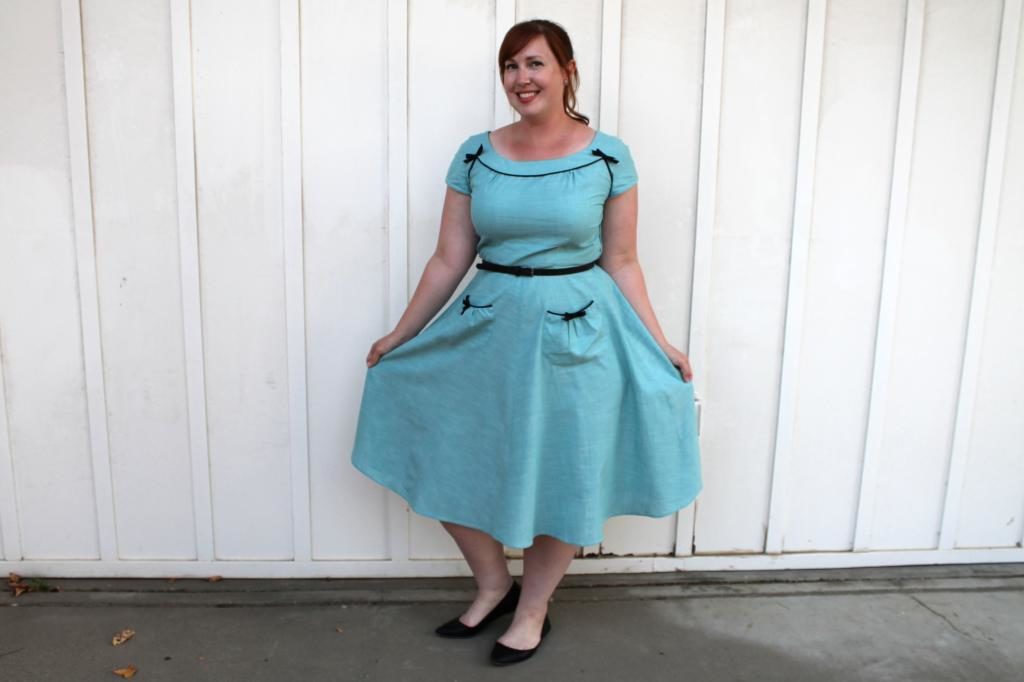 All in all, I was really pleased with how this dress came out! Once I got over the tricky parts with the bodice it sewed up really nicely and the fabric is very comfortable. I opted not to line it, which I was a bit worried about but it turned out fine (no see-through issues!). I wore it on two very warm days and the light cotton kept me relatively cool!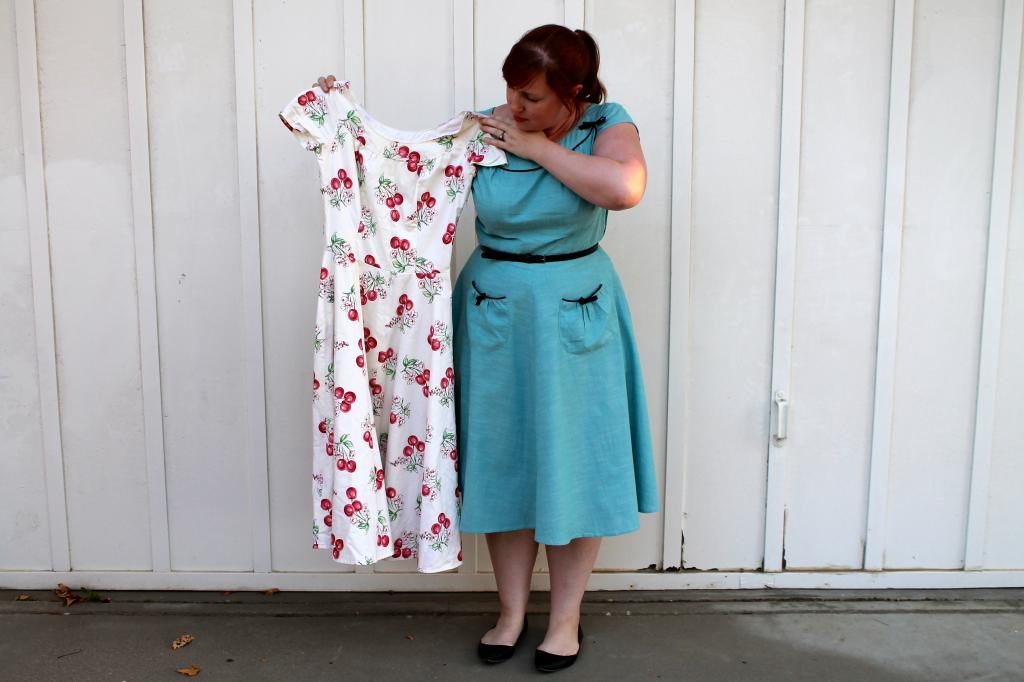 Here's me holding up my first version of this dress, which I made when I was about 19 or so. I had a lot of help from my sewing teacher at the time and I had re-size most of the pattern pieces as I was much smaller then! Nowadays the pattern fits me without any grading or major alterations, which is both good and bad, I guess! It was kind of fun to take that dress out again because looking at the stitching and the workmanship made me realize how far my sewing skills have come in the past 11 years or so (and that's always a good feeling!).
Here are the vitals:
Pattern:
Simplicity 1207 (vintage, 1955)
Fabric:
main: light blue cotton shirting fabric from
The Fabric Store, LA
lining: none
 Size: 20- Bust 38 (vintage sizing)
 Alterations: Shortened hem by 3 inches, drafted my own smaller pockets
Trims: Piping and grosgrain ribbon
Skill Level: Intermediate
Thanks for stopping by!