Hi friends and happy St. Patrick's Day! Are you celebrating? I'm wearing green to work and that's about it for me.
Once again, I've been absent longer than I intended, but I've been keeping myself busy just the same. Here's what's new: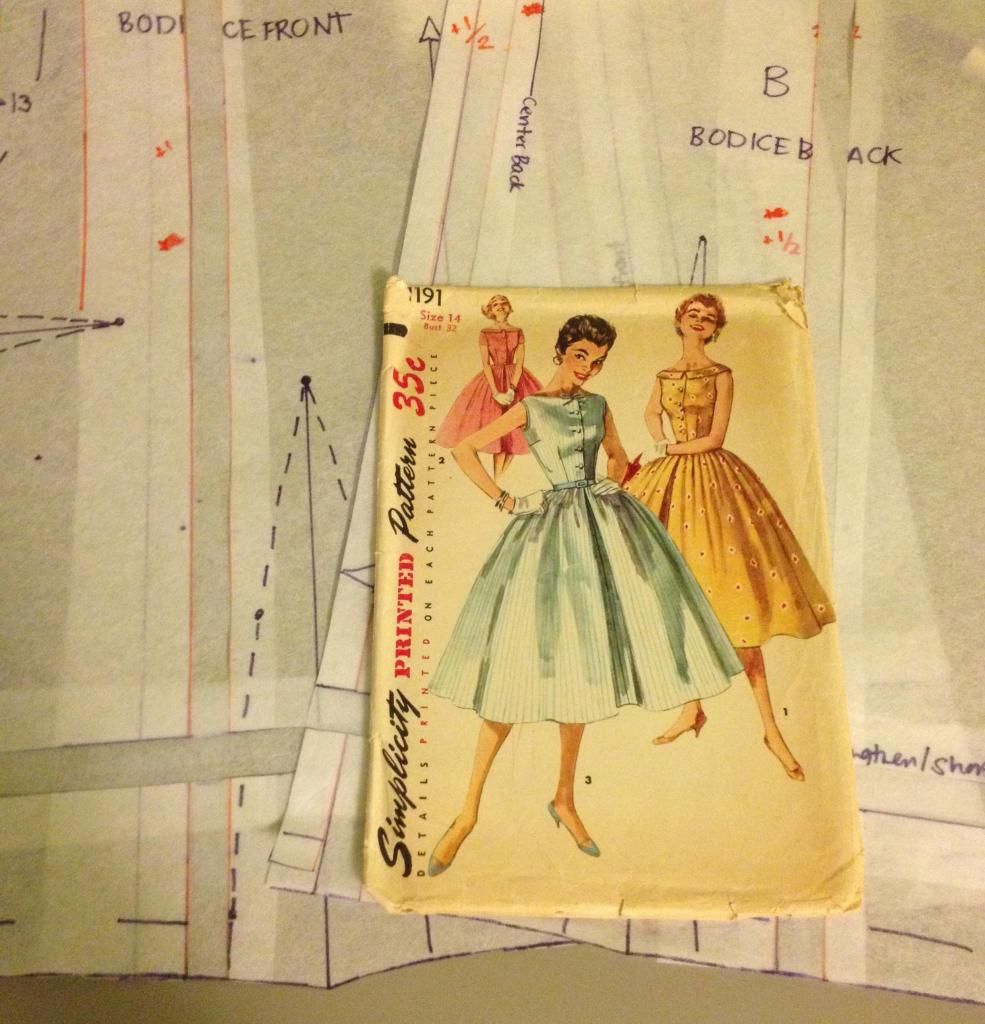 • I went on a fun fabric shopping trip with
Erin
to
Birch Fabrics
(the store location behind
Fabricworm.com
) in Paso Robles, CA. I picked up some great fabric to make a dress for
Julia Bobbin's Mad Men Challenge
. I ended up choosing one of the many vintage patterns in my stash and I graded it to my size using
Casey's great tutorial
. I'm nearly done with it and I can't wait to take some photos and share it with all of you!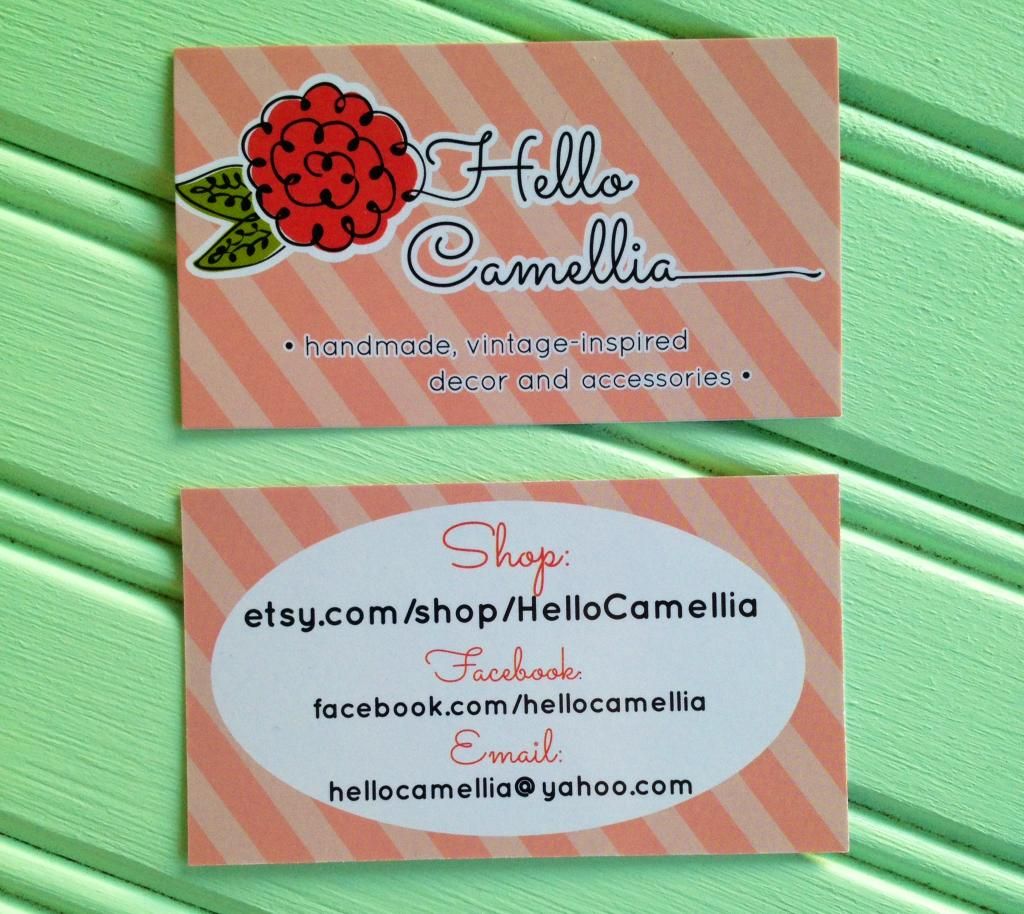 • I designed some business cards for
Hello Camellia
(with Phillip's help, of course) and had them printed through
GotPrint.com.
I was a bit nervous about printing my own directly without someone looking them over, but I think they turned out great! (And the price was much better than the one I was quoted at Kinko's, too).
• Phillip and I recently got into Downton Abbey, and have been watching episode after episode. People told me it was addicting and they were so right! I'm actually looking forward to being done with all of them so I can have my evenings back for sewing.
• I am very happy to report that I've been accepted for the
Stitch Market
in San Luis Obispo, CA, the local craft fair I was really hoping to get into! Now I've been busy getting prepared and making displays for my booth. It's a different setup than the Halcyon Fair, with just a table-sized space, so I'm trying to decide the best way to lay it all out. I'm planning on making a banner, so I may try to make a PVC-pipe frame to hang it on and utilize the vertical space.
• We took advantage of the nice weather this weekend to work on a few projects for the booth. We found this sad-looking cork board in the garage:
Which I covered and made much cuter to use in my booth (I think I'm going to use it for my wall hangings). I'm putting together a little tutorial for those of you who would like to make something like it. Hopefully it'll be up later this week.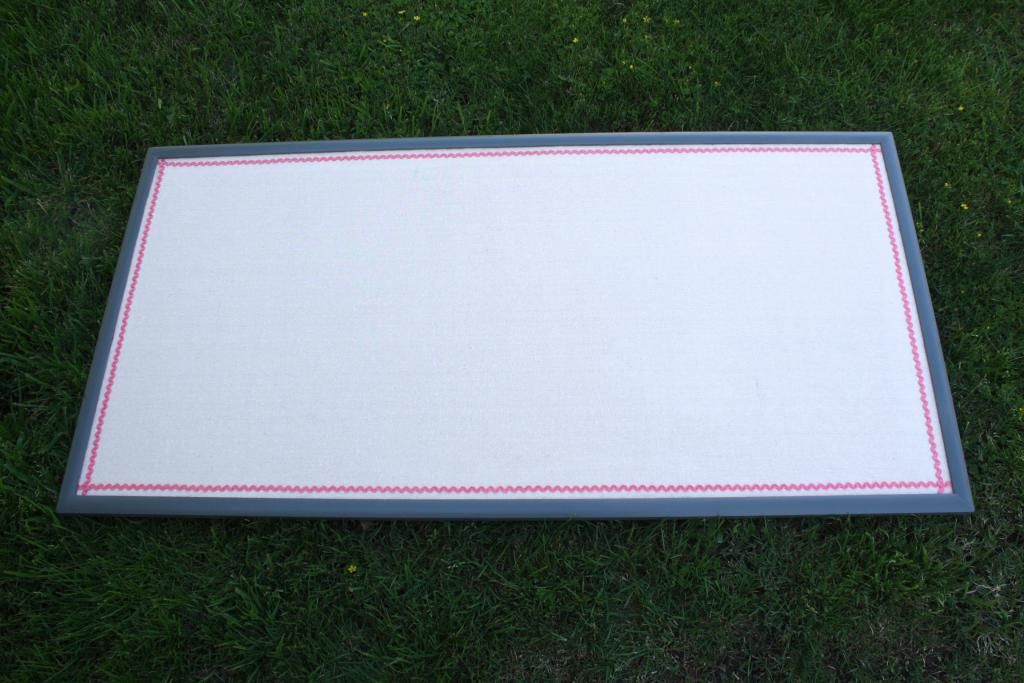 We also found a few little shelves at an estate sale on Saturday morning:
Which we cleaned, sanded, and re-painted to use in the booth display: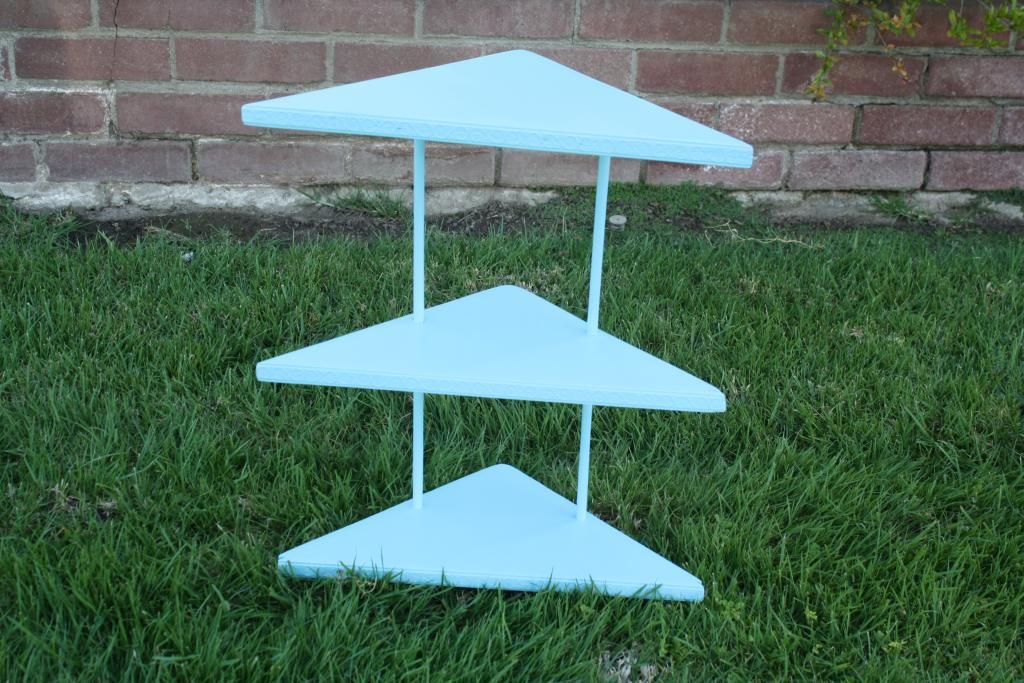 What do you think?
Tip: I went to the Home Depot and ordered some small paint sample jars (about $2 each). They were really affordable and the perfect size for a small project like this.
I hope you all had a great weekend as well! Until next time…