Hi everyone and welcome to this week's edition of Thrifty Thursday, where I share my weekly thrift store/swap meet/estate sale finds.
It's just a small Thrifty Thursday this week- the thrifting has been pretty hit or miss, and for the last couple of weekends we've opted to stay home instead of going out to the estate sales. Truthfully, nothing sounded promising enough to induce us to get up early and stand out in the cold on a Saturday morning! What you see here is from about three weeks ago, when we actually did have a pretty good week and managed to find some cool sales.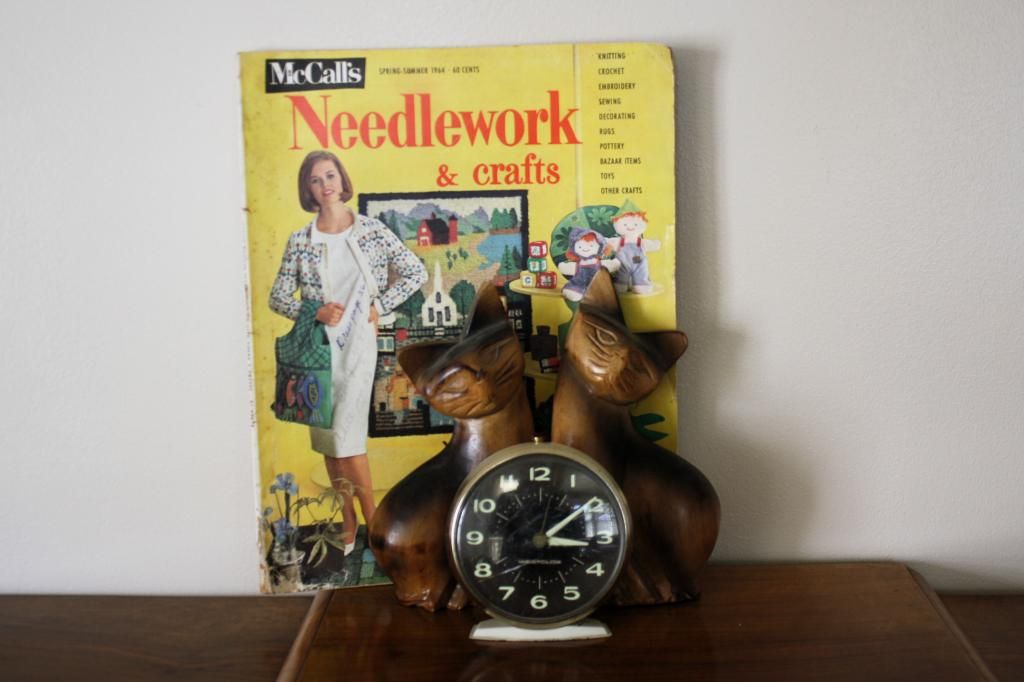 Somehow, I managed to find yet another McCall's Needlework and Craft magazine! These are so much fun to flip through and give some great inspiration for those who love vintage crafts. I just wish I could still send away for the mail-order kits they advertise! We also came across this pair of little wooden cats. We had great luck with the last pair of wooden cats we bough, so we were all too happy to pick these up. This clock is also adorable but unfortunately has a large crack in the plastic face cover. We put it in the space but priced it pretty low.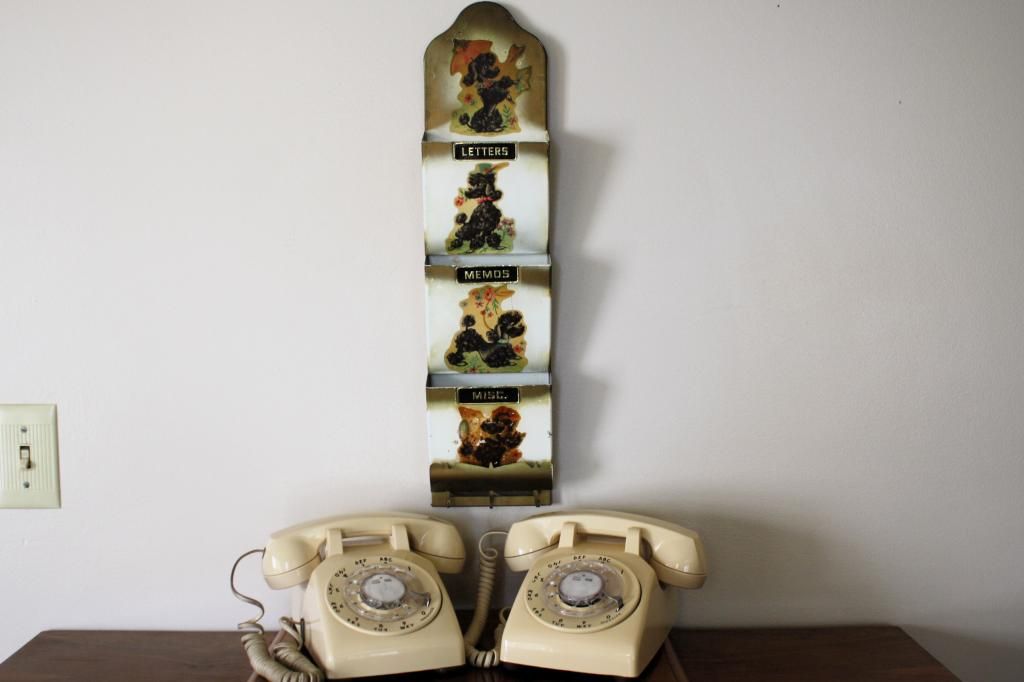 Some more great scores that week: we got these two rotary phones for $5 each. They sell really well in the space so we were stoked to find them. We also found this cute poodle mail holder! I would have kept it but I already have one, ha ha.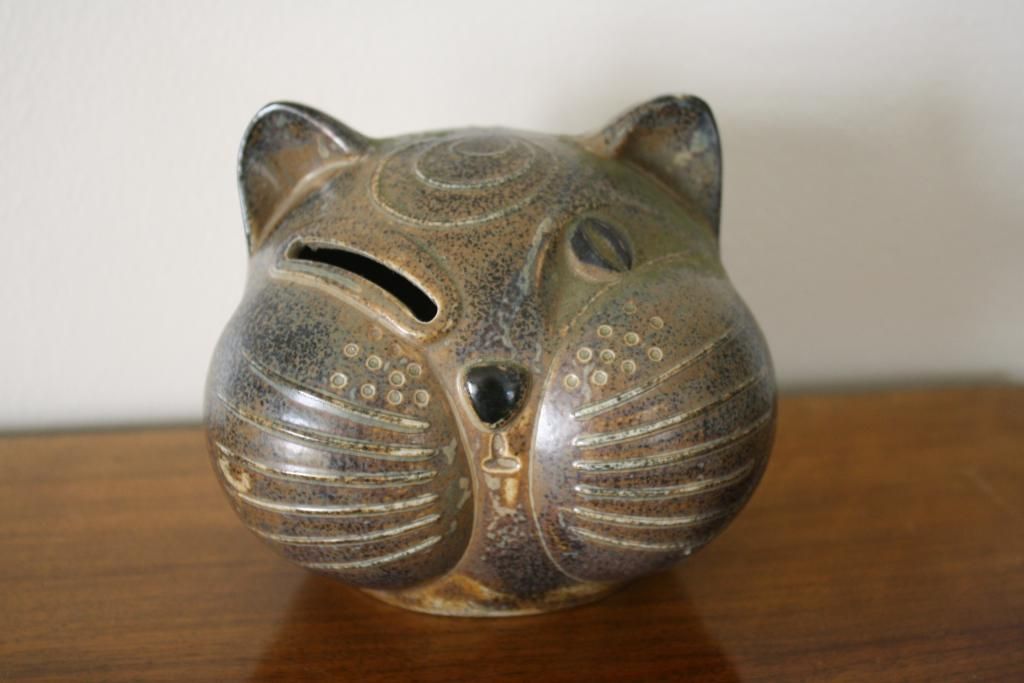 Phillip found this funky little cat bank at a local thrift store. It's expression is so strange- hopefully in an interesting way!
Another pretty cool estate sale find: this hot pink 1960s hamper was just $2. I was tempted to keep it, but it ended up in the space after all. Hopefully someone will give it a good home!
We also ended up with a pretty good haul of Christmas stuff! I actually got the Santa on top for free- I asked how much at one estate sale and the lady told me to just take it! I guess beauty is in the eye of the beholder. I got the Treasure Craft pixie at the thrift store. His foot is broken and I think I felt sort of sorry for him. I don't think he's sell-able, but he can come live with our little pixie collection. Anyway he was only $2. The bowl was another thrift store find. I thought it was so adorable that I paid the pretty exorbitant price of $10 for it. It will be a cute piece for serving at Christmas though! The rest of the Santas came in a bag together for about $4. I'm glad we've been finding some cool Christmas stuff so we'll be able to re-stock our space this year- we sold a lot of it last Christmas.
Well, that concludes this week! I told you it was a short one.
I'll be linking up at A Living Space, Sir Thrift A Lot, and Joyful Treasure Hunting, so head on over and check out everyone's treasures! By the way, does anyone have suggestions for some other fun thrifty link ups?