Hey everyone! Want to find out how to make a super-easy and super-cute decoration for Valentines Day? This paper heart garland is made with just three pieces of scrapbooking paper and some staples!
I actually got this idea from my crafty co-worker. I thought it was so cute and clever that I asked her if I could share it on the blog, and she kindly gave me permission.
Here's everything you'll need to make your own:
• 3 pieces of 12 by 12 inch scrapbooking card stock paper
• a stapler
• scissors
Step 1:
Fold each piece of paper in half and cut on the fold line.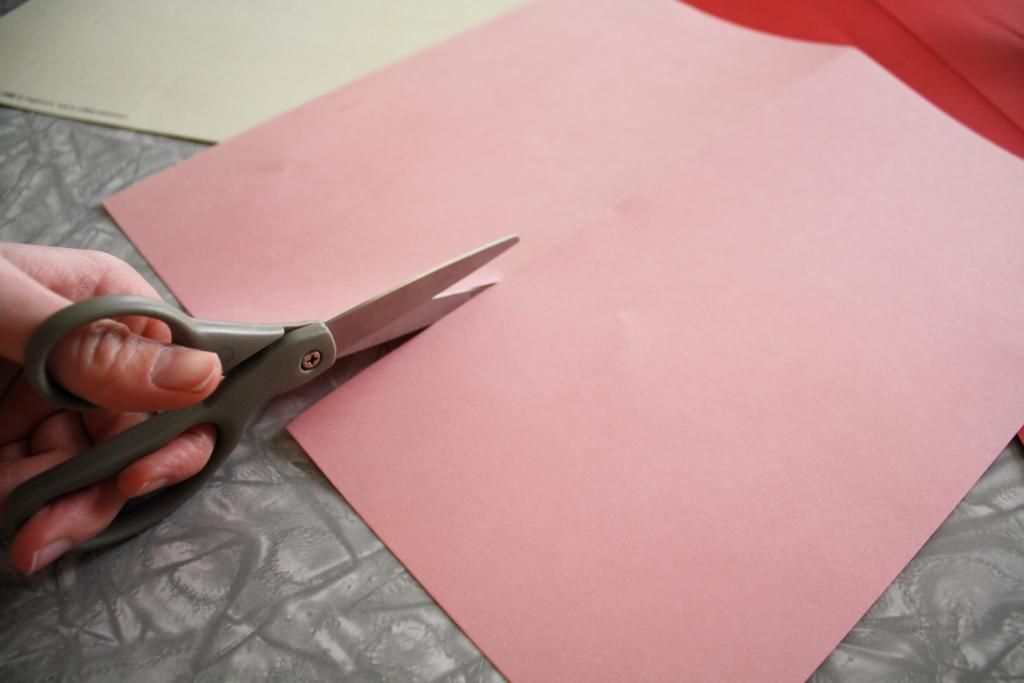 Step 2:
Fold each piece in half again lengthwise.
Step 3:
Cut each folded piece into strips of even width (mine were a little over a half inch wide).
(Note: if you have a textured paper, like this ivory one, fold with your texture on the inside if you would like it to show on the garland- I had to re-fold all of mine!)
Here's half of my paper, cut into strips:
Step 4:
Start by stapling near the folded edge of your first strip.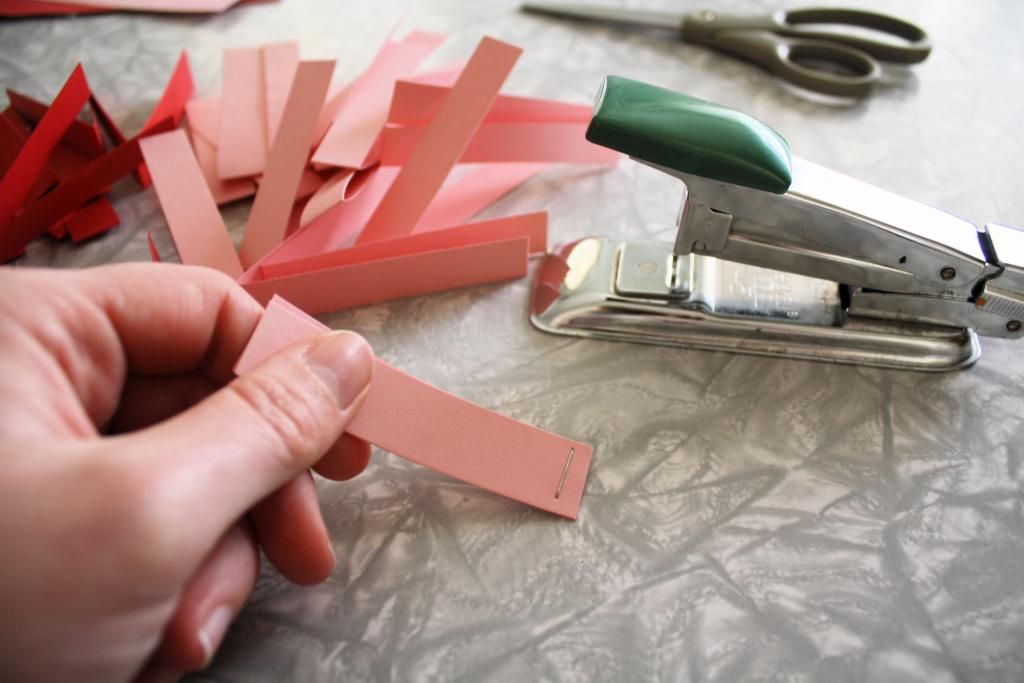 Step 5:
Bend the sides outward and hold them together at the ends.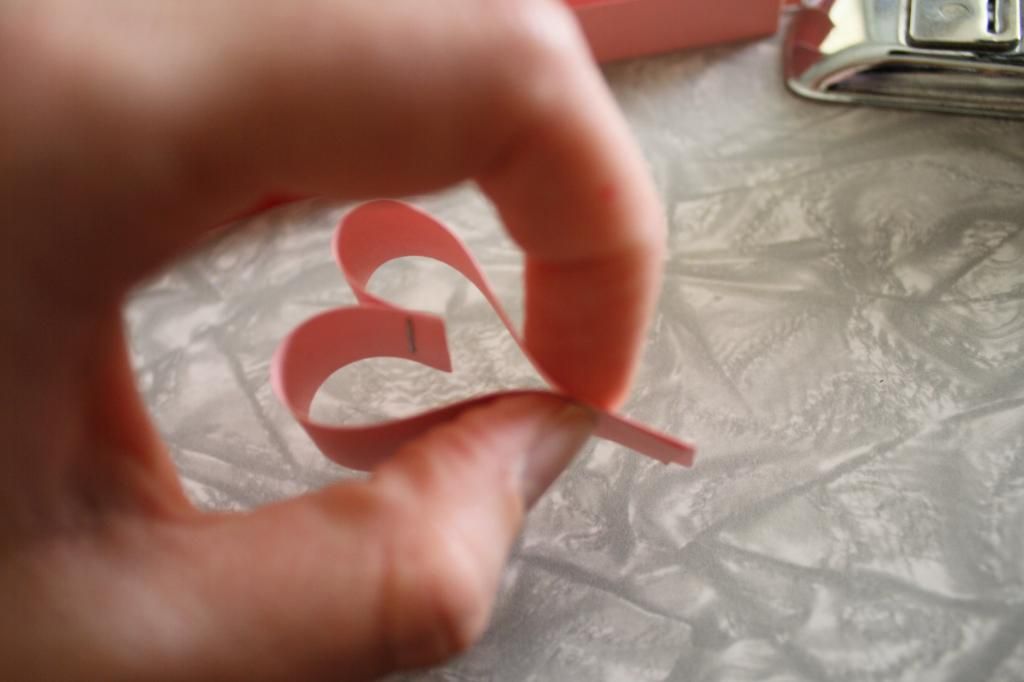 Step 6:
Now, get your next piece and place it over the ends as shown below. Staple though both near the edge of the fold.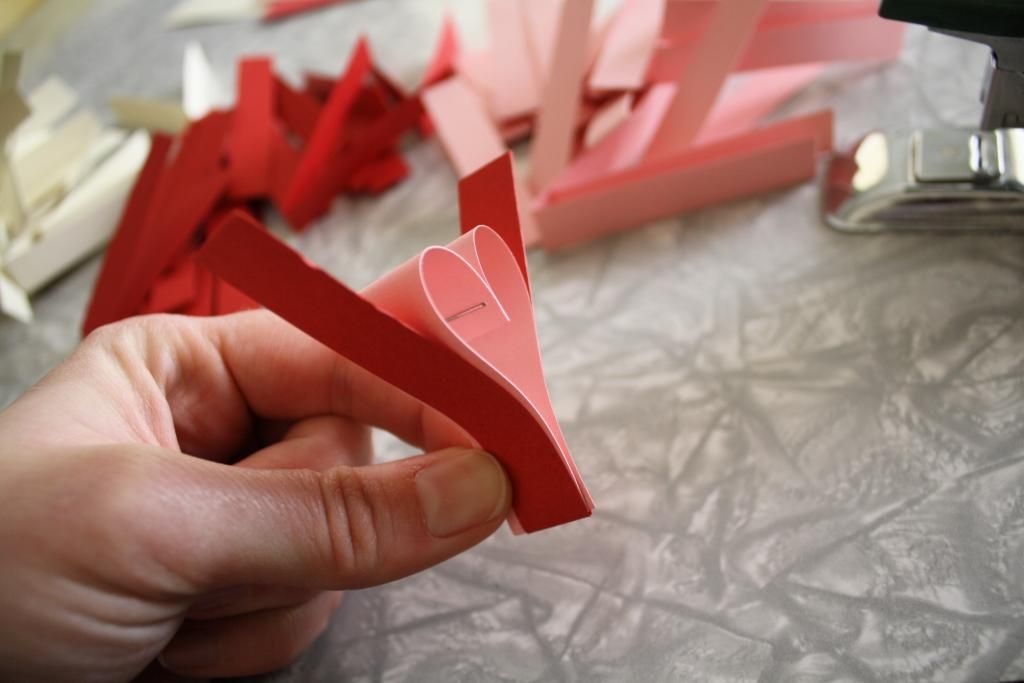 Step 7:
Continue adding strips and stapling until you are out of strips or until your garland is the desired length.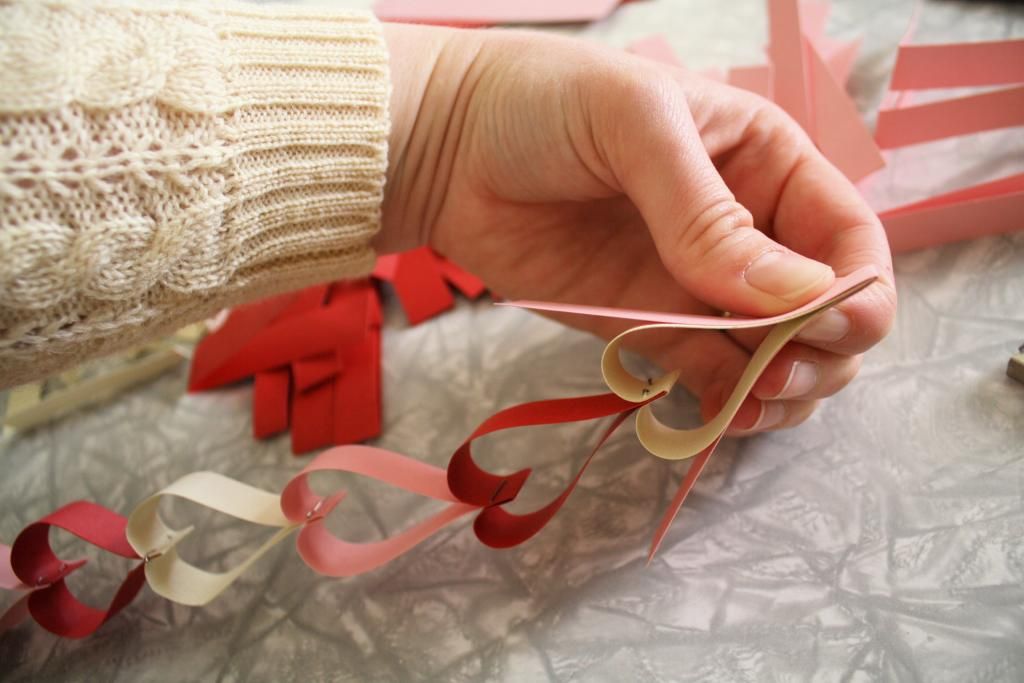 Step 8:
For your last strip, simply staple the ends to create a heart.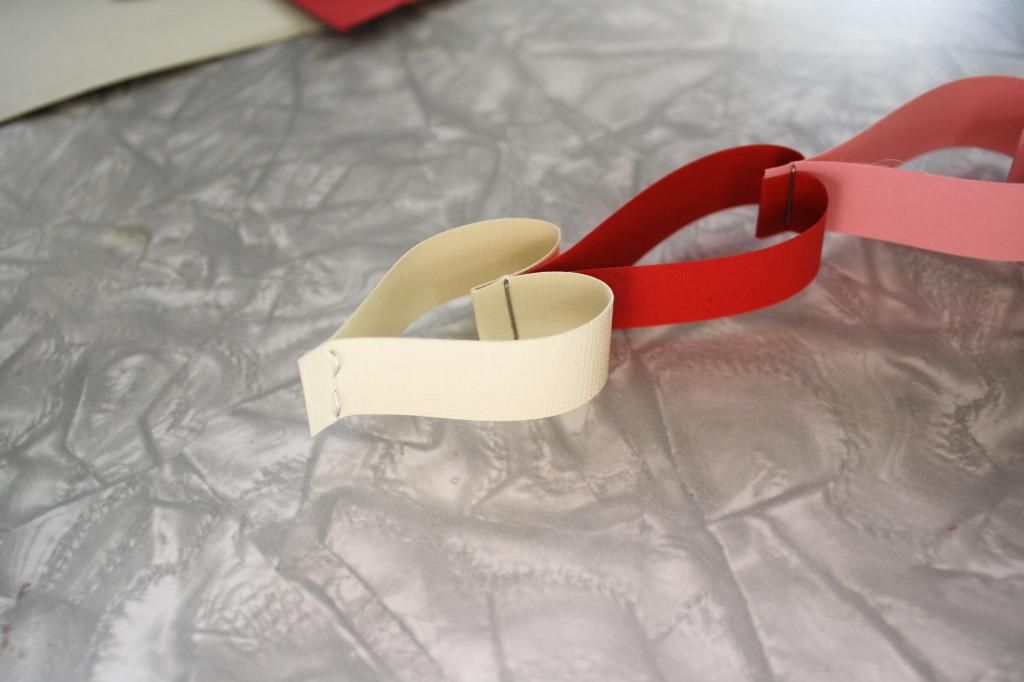 See? Super quick and easy!
I used one garland to decorate our fireplace (this is only half of the strips- I made two garlands with my paper). The three sheets of paper yielded nearly 20 feet of garland!
I hope you enjoyed this little project! Are you decorating for Valentines?