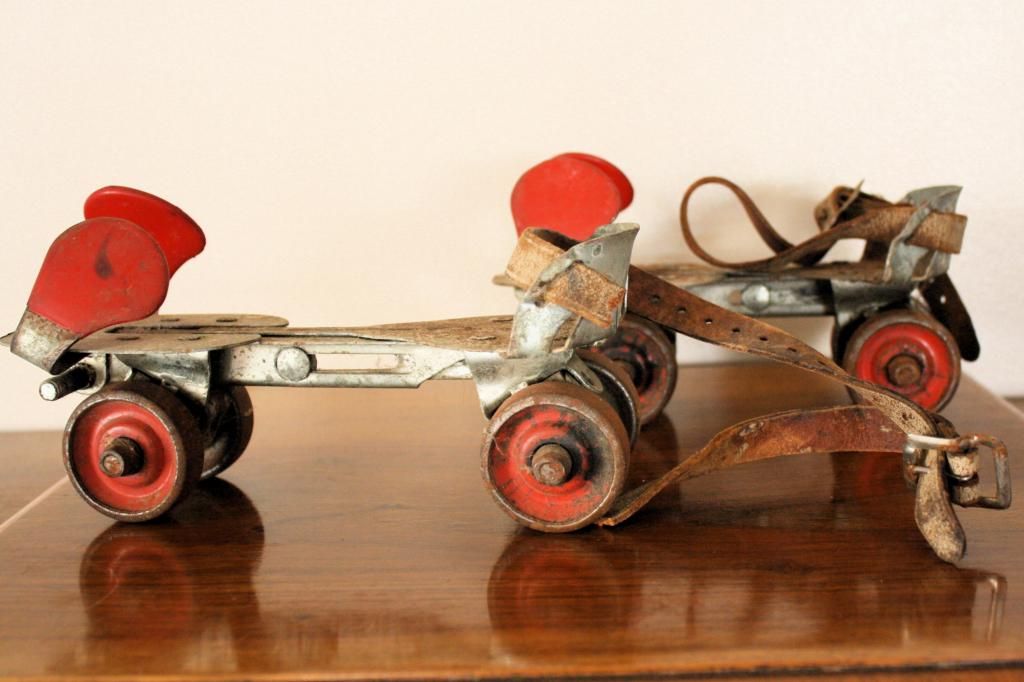 Hi everyone and welcome to this week's edition of Thrifty Thursday, where I share my weekly thrift store/swap meet/estate sale finds.
It's been a busy week, and we still haven't done much thrifting. We were so exhausted on Saturday after two days at Disneyland that we decided to just sleep in instead of getting up early to hit the estate sales. So, all of the finds you see here are from two weeks ago!
First up, the old-fashioned roller skates above. They're pretty rusty, but I think they'd make a cute display/decorator piece.
I stopped in a super-crazy estate sale three Thursdays ago. I rarely can get to sales on Thursdays or Fridays due to work, but I happened to have that day off for a doctor's appointment. I picked up this cute umbrella wrapping paper to add to my "inspirational art" collection. I also picked up this cute mid-century pot/ashtray that I have yet to take in to the antique space. The chick was a thrift store find. I'm going to keep him around for a springtime/Easter display!
I got a handful of pretty vintage scarves at the same Thursday estate sale. I'll be taking them to the antique space at some point.
How cool is this owl clip? It has such a classic look. Phillip sold it on Ebay already!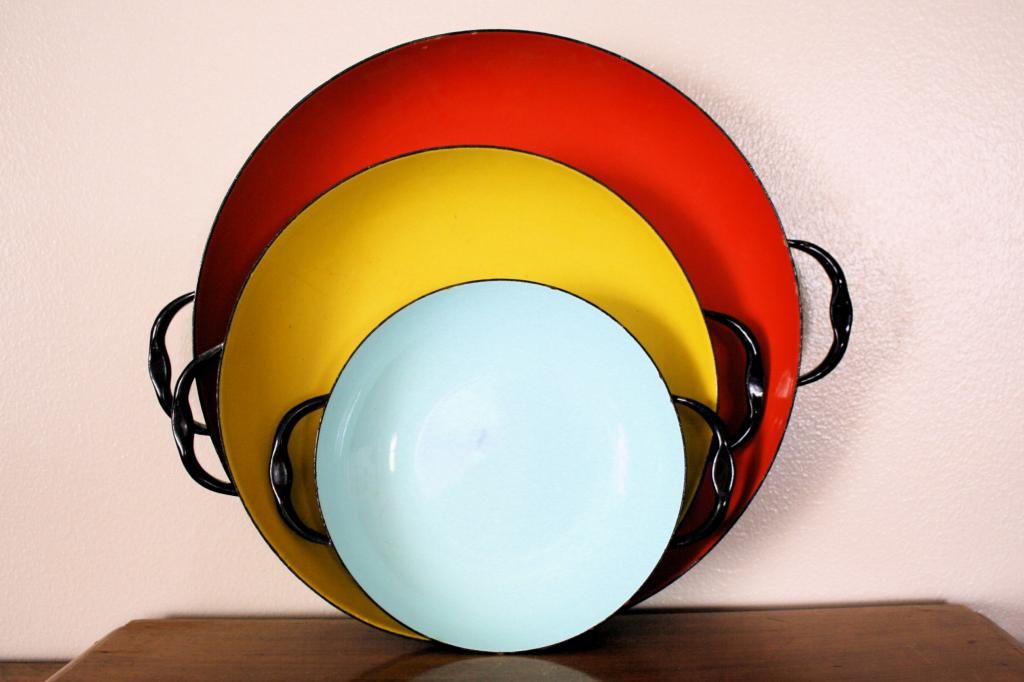 I found these three colorful enamel pans at the local Goodwill. I loooove the colors together and I want to keep them and display them in the kitchen. I just need to find a good plate stand for them. Does anyone know what they were for? Are they just pans or were they meant for a specific purpose?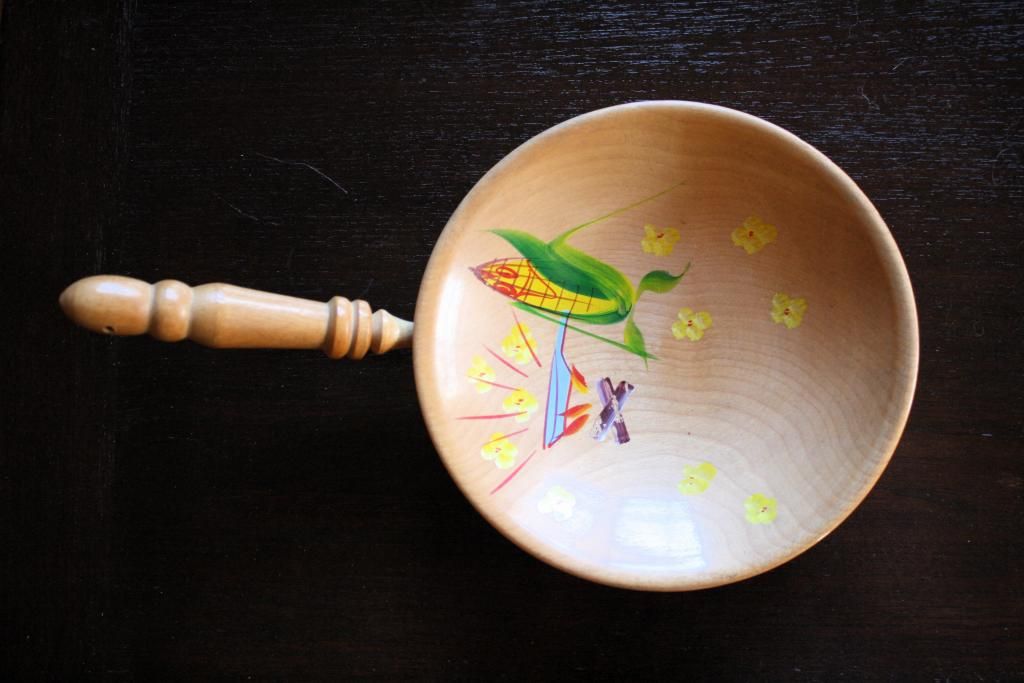 A cute painted wooden popcorn server. We have it in the antique space.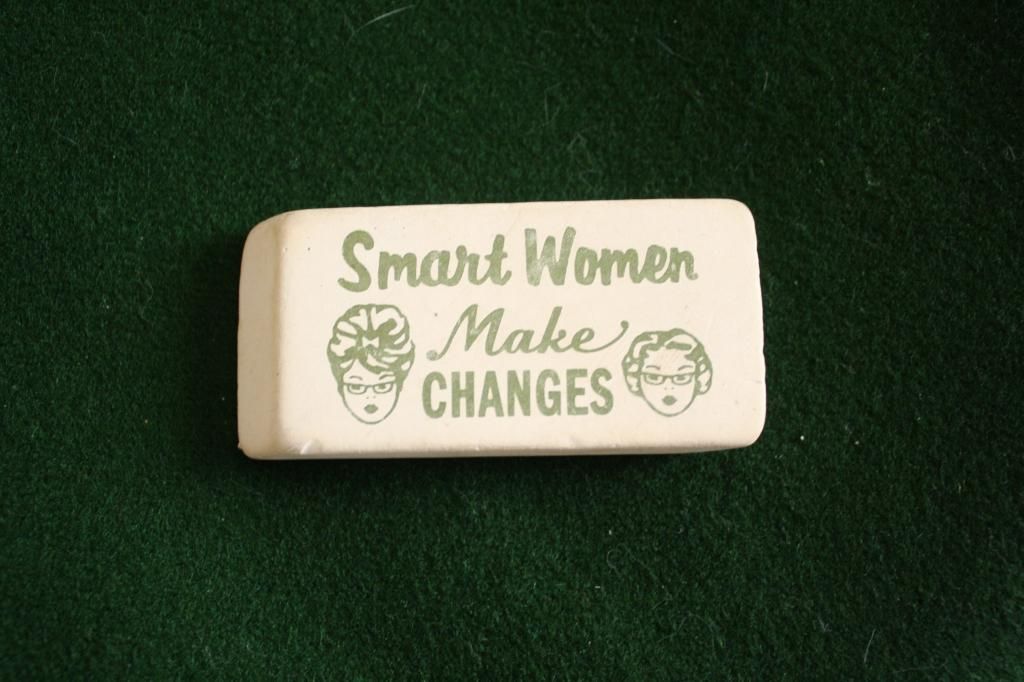 Lastly, Phillip got me this little eraser at a yard sale, saying the ladies on it look like me. I have to admit it's pretty cute!
Well, that concludes my finds for this week, thanks for checking out this week's Thrifty Thursday!