Hi everyone and welcome to this week's edition of Thrifty Thursday, where I share my weekly thrift store/swap meet/estate sale finds.
We hit a few estate sales last Saturday morning and found just a few things, which is good, because we're still trying to cut back on the amount of things we buy. We found all of these at the first sale we went to:
The sale had so many great vintage sweaters, but unfortunately almost all of them had been shrunken in the wash! Wool does not go in the washing machine, people! So sad…at least I was able to pick up this cozy wool fisherman's sweater. I was thinking of keeping it but I wasn't too crazy about how it looked on me after all once I got it home, so we listed it on
Phillip's Ebay
.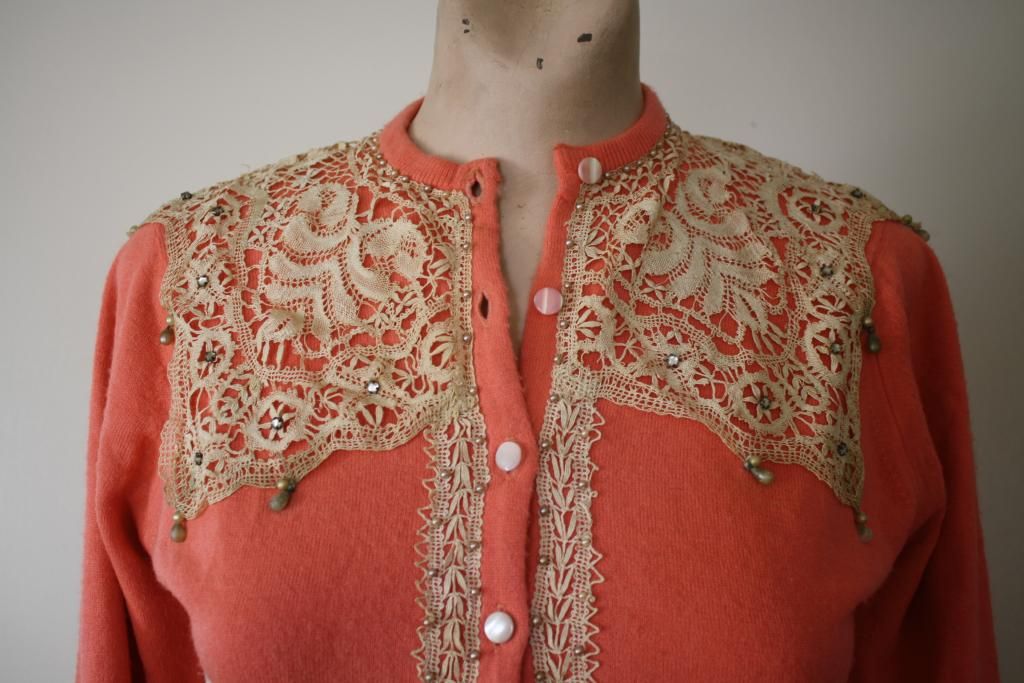 This is the other sweater I picked up at that estate sale- isn't it gorgeous? I love the embellishments on the front and the tag is so cute! I would have kept it if it wasn't waaay too small for me! It's also listed on
Phillip's Ebay
.
I also picked up this little knitting book for babies. It's totally useless to me now, but I will learn to knit someday and may have babies too, so I'm stashing is away! (Does that make me a hoarder?) These cool sixties sunglasses were only $1! I'm totally keeping them and getting my prescription lenses put in them when I have the cash.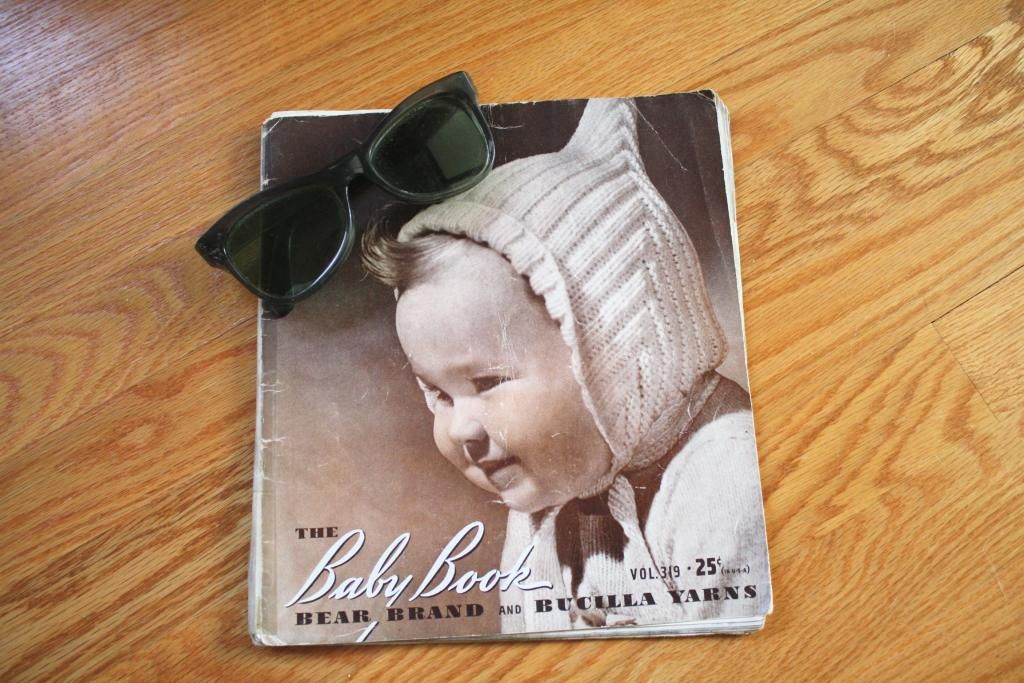 The other couple of estate sales we went to didn't yield any good finds, but little did I know that less than a week later, while I was stuck in a staff meeting, Phillip would find me one of my best thrift scores ever: the box below cost $5 at one of our local thrift shops and was filled with almost entirely vintage patterns!
If you follow me on
Instagram
, you know that I couldn't resist excitedly posting pictures of my favorite patterns as I went through the box! Below are some of my favorites, but trust me, there were many more great patterns. I'll be updating my
Etsy shop
soon with the ones I could stand to part with, so vintage-loving sewists stay tuned!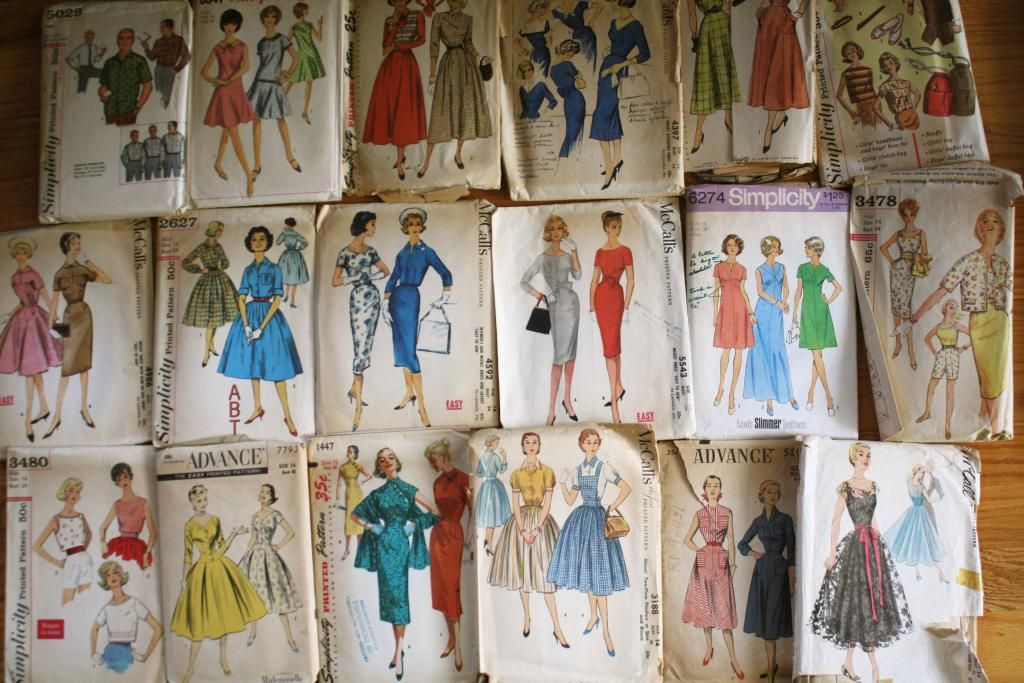 Well, that's pretty much it for now! Thanks for visiting… what did you find a the thrifts this week?
PPS: If you love sewing, don't forget to
enter my giveaway
by October 15th for the chance to win a $100 gift certificate to Hart's Fabric!