The weekend before last, I got an itch to make over our backyard. Don't ask me why…I've never been much of a gardener, but suddenly I got the strongest urge to plant my own vegetables and to make our back patio a pretty place to hang out. I guess it's the warm weather making me want to get outside, or seeing other people's pretty gardens around town and online, but suddenly I HAD to plant a garden in the backyard, so I did.

This was the scene back there when I started: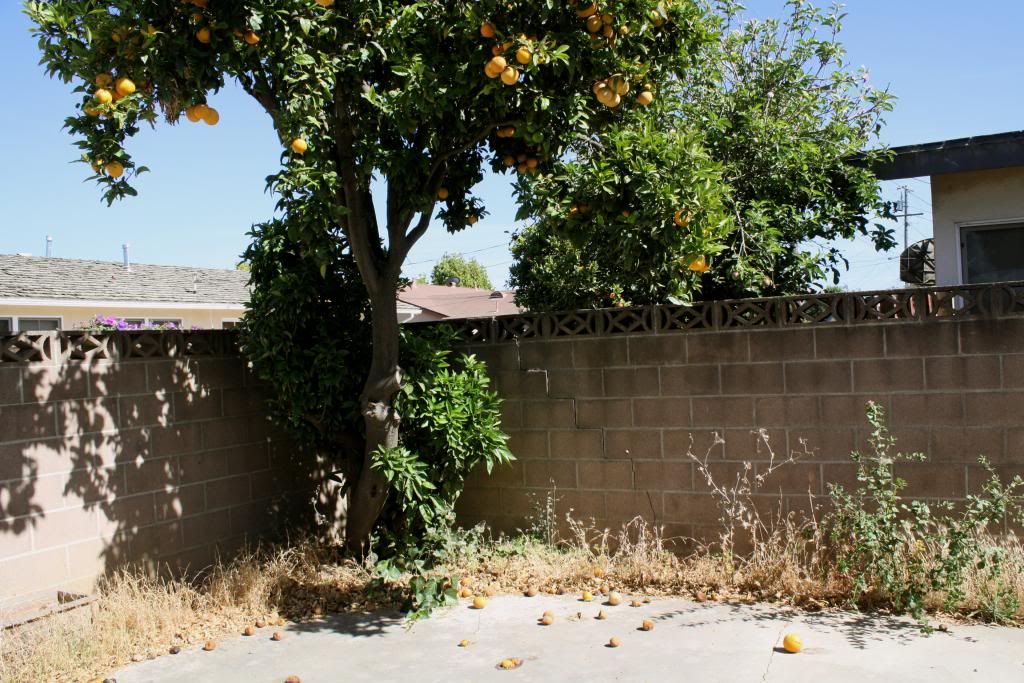 Planters completely choked with weeds, leaves and rotten oranges everywhere, and even a tiny oak tree growing in the planter! How did that even get there? (There are no oak trees anywhere near our house).
The back patio was no better: the screen door leaned against the wall (it had fallen off and I couldn't figure out how to put it back on!), trash and spray paint cans from my last project still sat on the table, and dirt covered EVERYTHING! Yuck!
I set to work the Friday before last after I got home from work- I tackled the leaves and the weeds, filling the entire greenwaste can in the process. The soil was really hard and dry, so I had to soak it really well with the hose before I could pull anything up. I did my best to dig out the oak tree, but in the end I had to cut it with a saw. I might have Phillip help me take another go at that one some day. After three and a half hours of digging, raking, and pulling, my body hurt all over and the planters looked like this:
Finally clear!
The next day, I worked some compost into the soil and then planted my veggies. Some were seeds and some I bought as plants. One of my co-workers was even nice enough to give me a tomato and a chive plant.
I was inspired by Oh So Lovely Vintage's post to make myself some colorful plant markers for my new garden: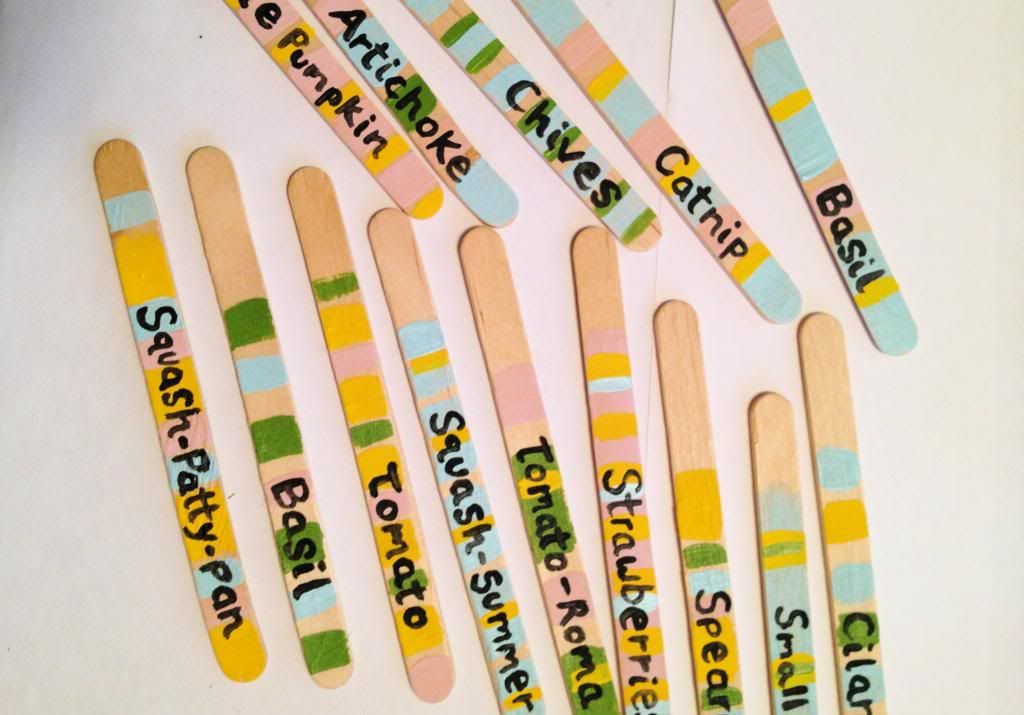 Aren't they cute?
I also tackled the patio mess: I threw away all of the trash, swept away the dirt and cobwebs, and put the ugly folding chairs away. I dug this wrought-iron table and chairs set out of the garage (a thrift store find, I paid $15 for the whole set!) and put out this little cart I bought at an antique shop that I want to paint yellow. I'm already in the process of fixing up the patio set right now, so I hope to be posting the results of these projects soon!
I planted a little herb garden in my vintage pots and put them on this plant stand I found at the antique shop:
I dug this box planter out of the weeds, filled it with soil, and planted some begonias:
I planted the flowers I got at the Achievement House nursery in some more pretty vintage planters:
I put this cute pot (bought on clearance at Target) in the cute vintage stand I got last week and planted another begonia:
A week later, I was so excited to see that my first sprout came up! Yay! I can't wait for my garden to grow!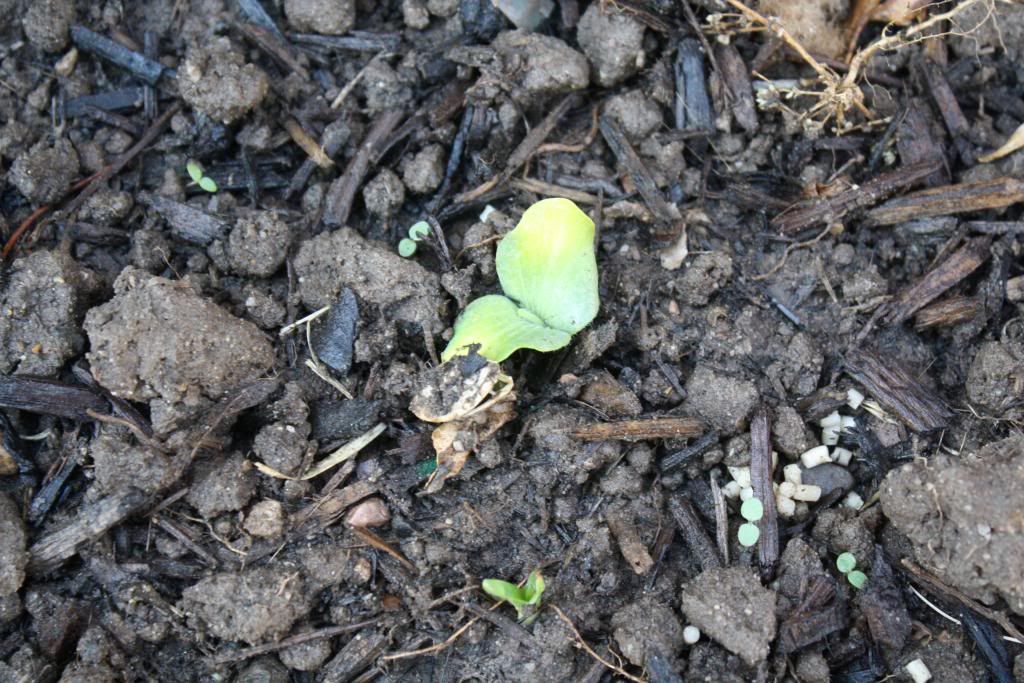 I hope you enjoyed seeing my little backyard makeover. I'll be posting progress pics as it grows and I get more fun projects completed. (First up: the patio set!)
Are any of you in the process of fixing up your yard? Planting a garden? I'd love to see what you've done! Any advice for a newbie gardener?