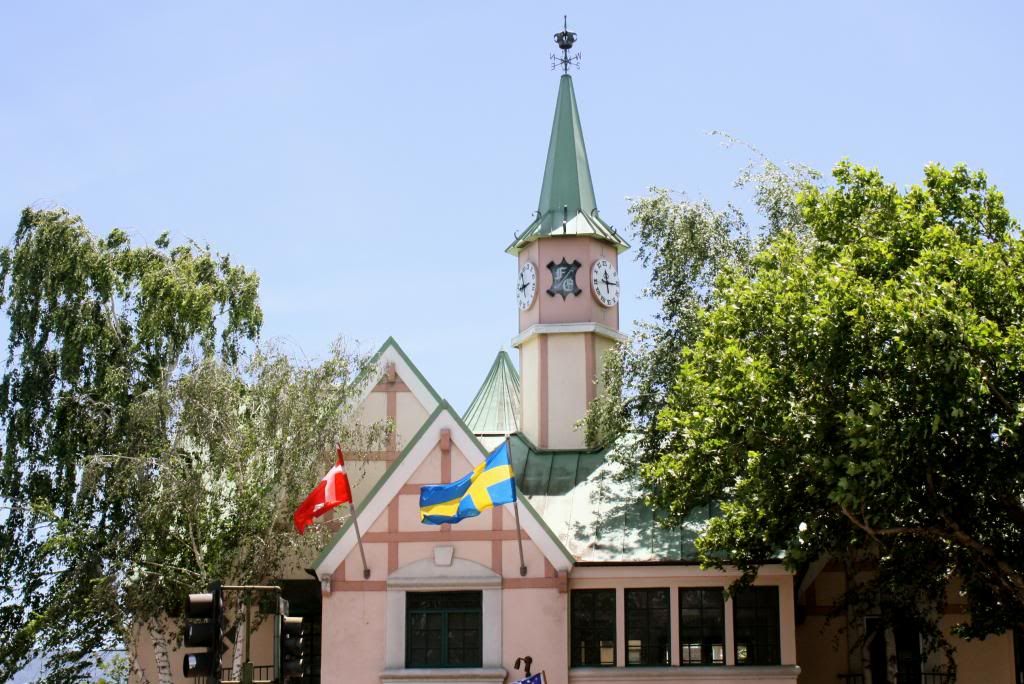 Yesterday was one of those rare days when Phillip were both off of work at the same time, so, after debating if we should use the time to move new cabinets into our antique space or just do something fun, we ruled in favor of fun.


I suggested we go to Solvang for the day. Solvang is a little community about half an hour south of where we live. It was founded by Danish settlers and all of the architecture is done in an old-world style. It bears a strong resemblence to Disneyland's Fantasy Land, and as a kid I always loved it for that reason.

Being that it was a holiday weekend, the place was crawling with tourists, but despite the crowds we still had a great time. Here are some snapshots of our day: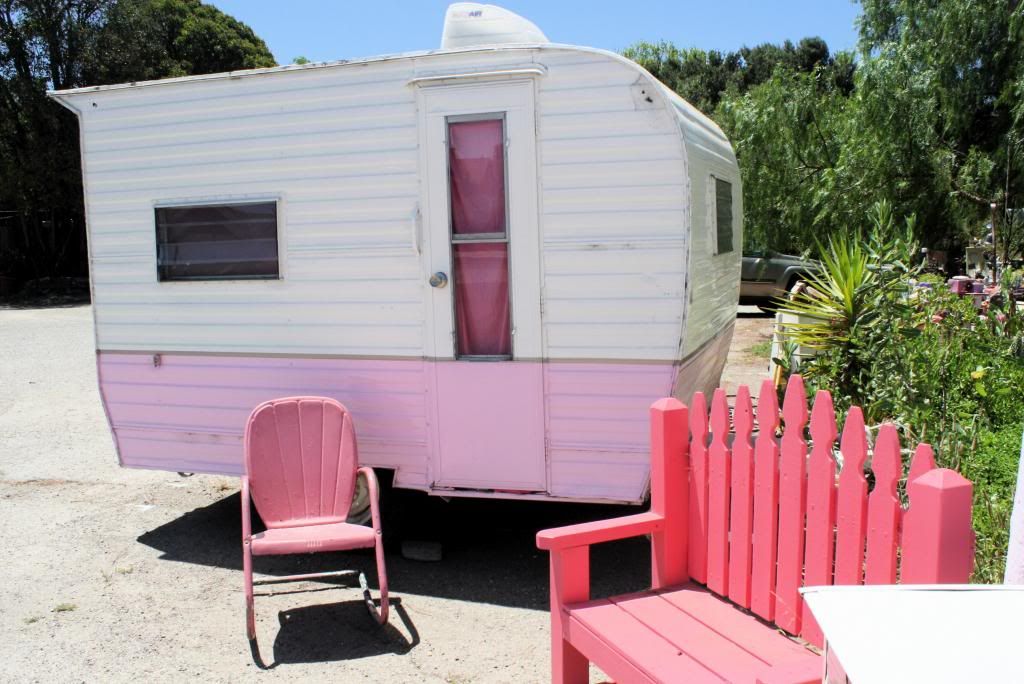 On our way there we stopped at this adorable vintage shop in Buellton, Pink Trash and Treasures, which had this amazing pink trailer parked out front. I'd love to own one someday!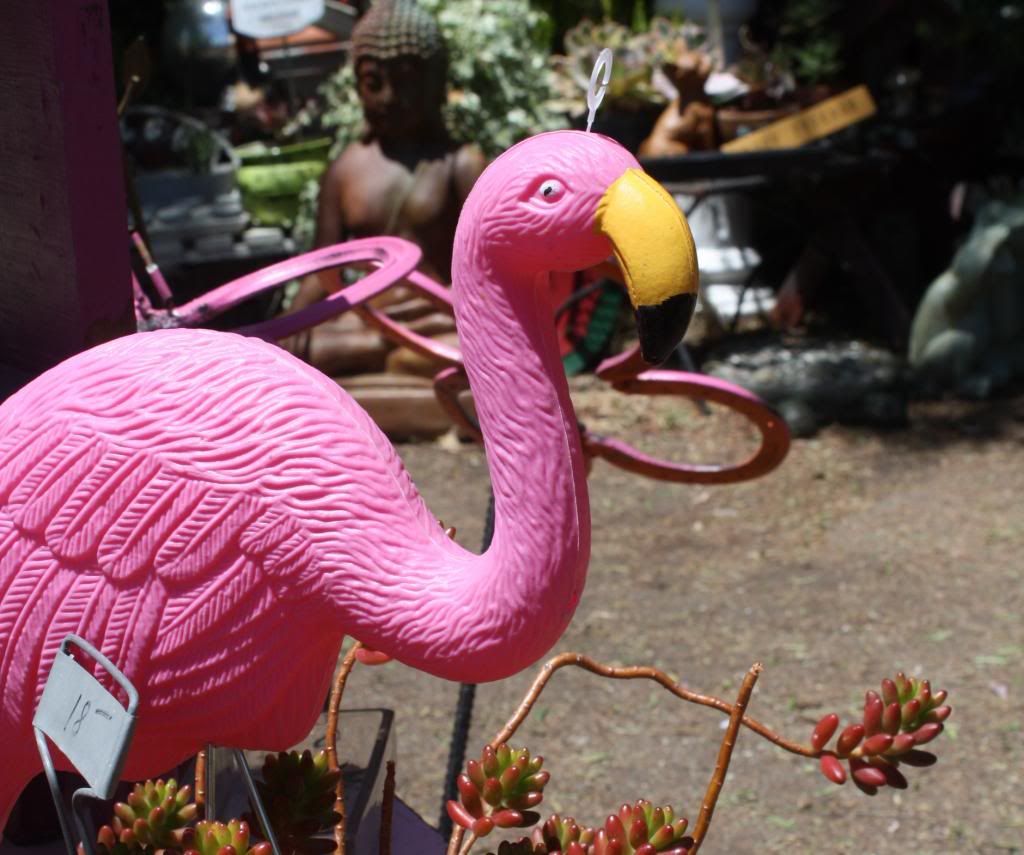 There was an entire garden area out back, populated by a few pink lawn flamingos along with an assortment of flower pots, plant stands, nick-nacks, and pretty much anything else you can think of.
I was really happy to find this brown and blue vintage dress for the very reasonable price of $15. It fits me perfectly, though it has a few mending issues I'll have to address. Do you think I should leave the sleeves long or shorten them?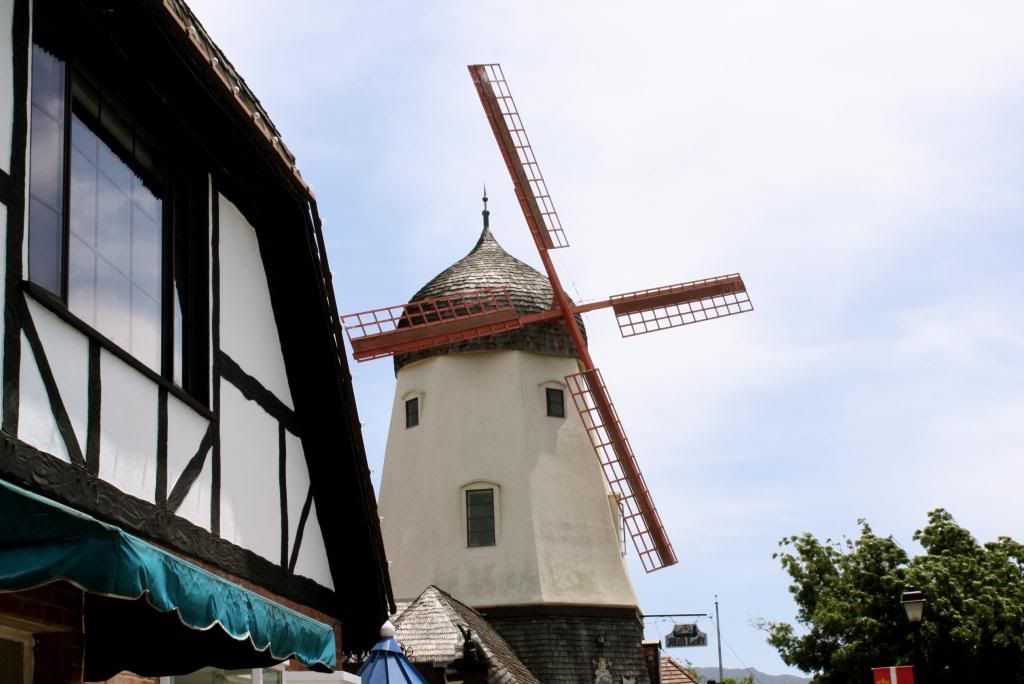 Moving on to Solvang, we spent quite a while searching for parking, finally parked on a quiet side street, found a couple of thrift stores, and then walked downtown. After checking out a few overcrowded restaurants, we finally ended up eating at a burger place called Chomp, which was really delicious and had good prices and generous portions.
After lunch we browsed in a few of the many tchotchke-filled shops that line the streets. These Danish dolls are totally something I would have wanted as a kid!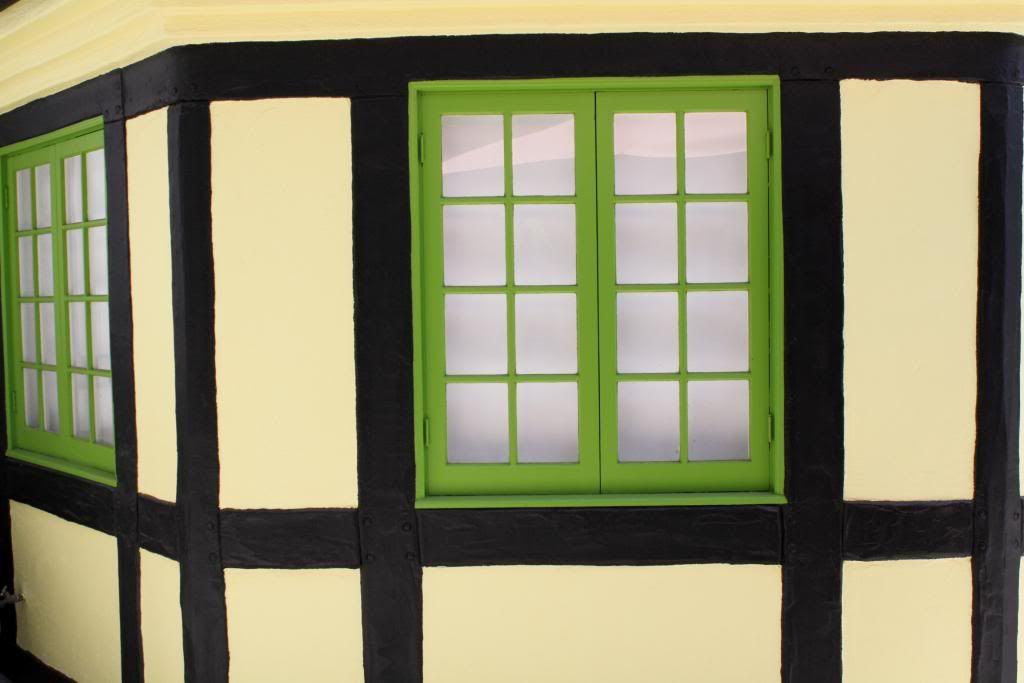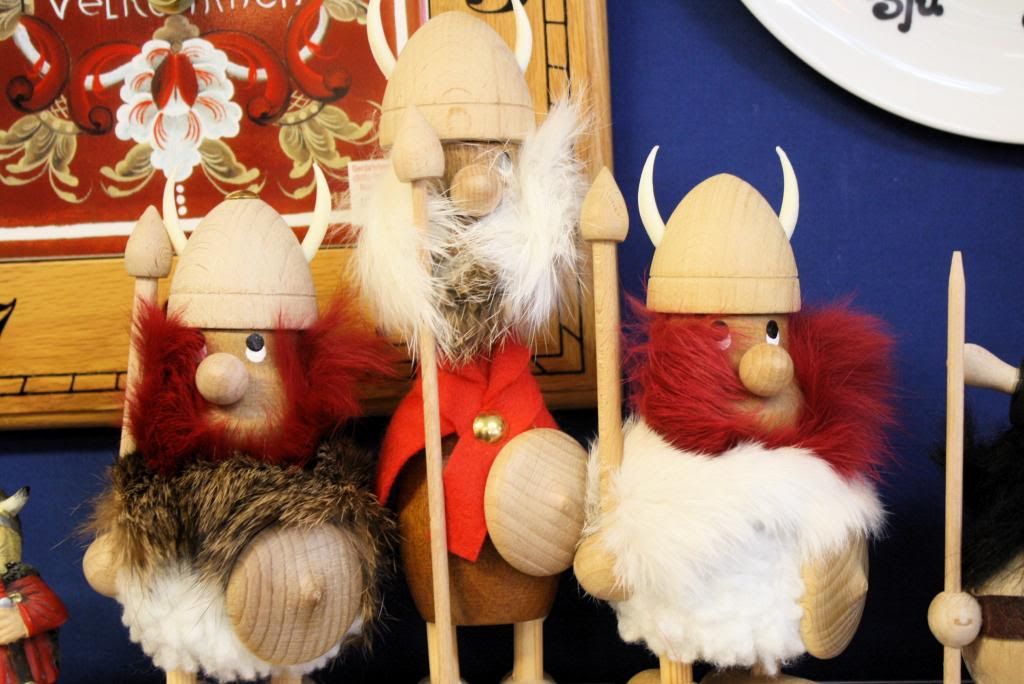 Right before we left town, I grabbed some aebleskivers to go from Solvang Resturant. If you ever have a chance, you have to try some! They're kind of like pancakes in ball form, but much more delicious!

Thanks for checking out my blog! I hope everyone had a great Memorial Day weekend! Now I'm back to work, but only for two more days, because we're going to Disneyland on Thursday. I'm so excited!