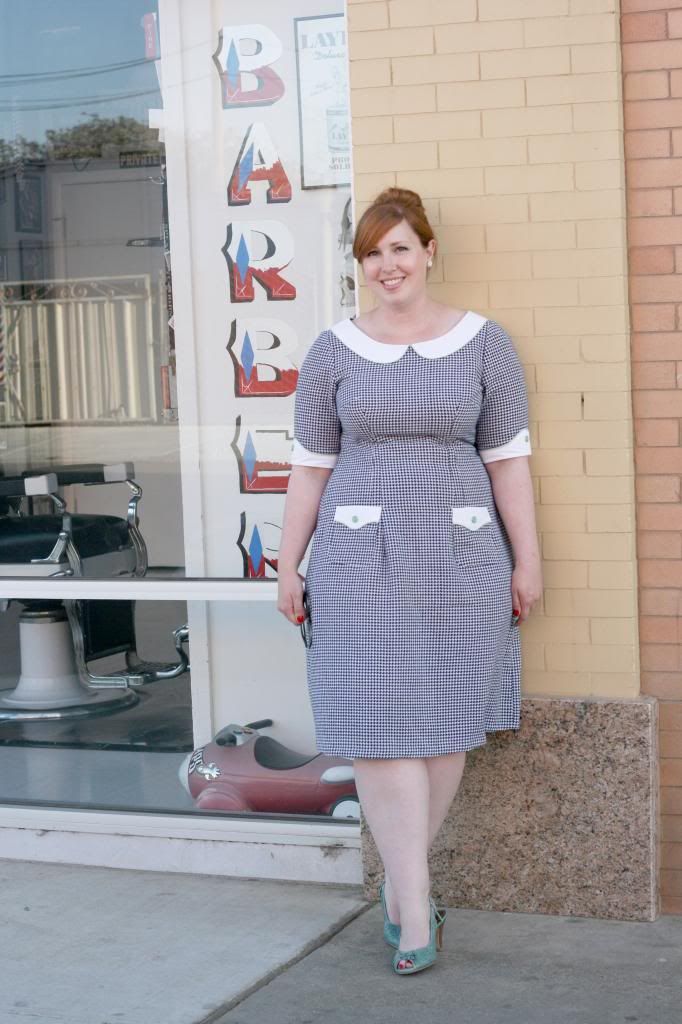 I'm so excited to finally share this project with you all. This is one of the two dresses I made for the Collete Patterns Laurel competition. I put a lot of work into the planning, sewing, and fitting of this dress and I'm really happy with how it turned out!
I made it with a navy and white cotton that I had in my stash (thrifted of course!). The fabric is woven in a sort of hound's tooth-like pattern. changed the pattern a little by adding three inches to the length, making the neckline a little lower and wider, and by adding waist darts to make it a bit more flattering for my shape.
I made this dress to submit for the "detail" category, so I added a faux peter-pan collar, the sleeve and pocket details. I trimmed all of them with mint green piping and some green vintage buttons from my stash. Yay for finally using some of them!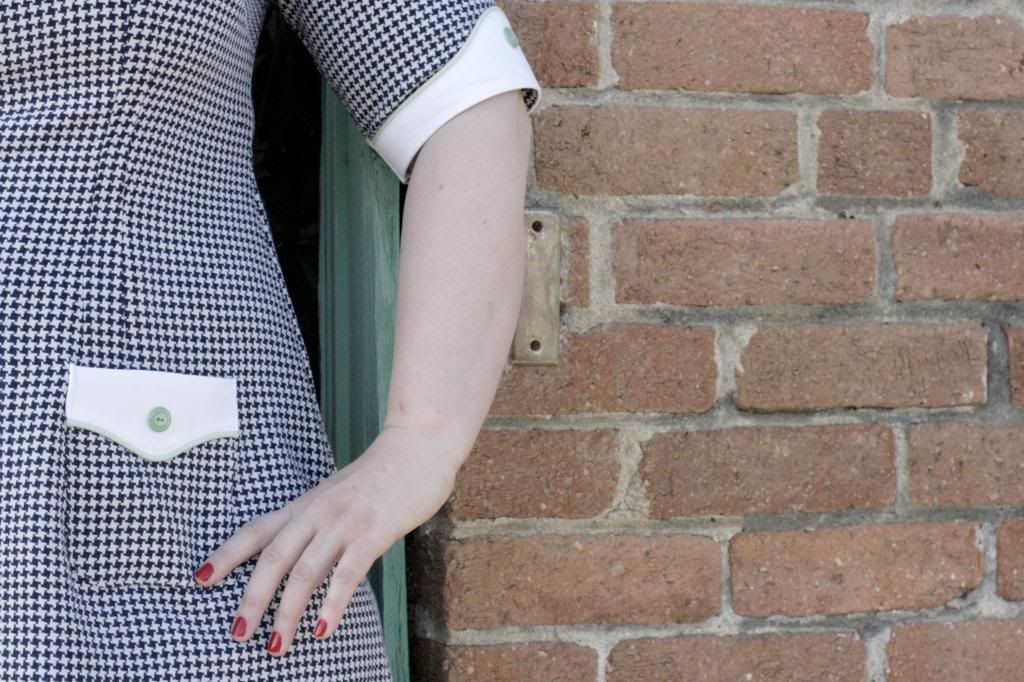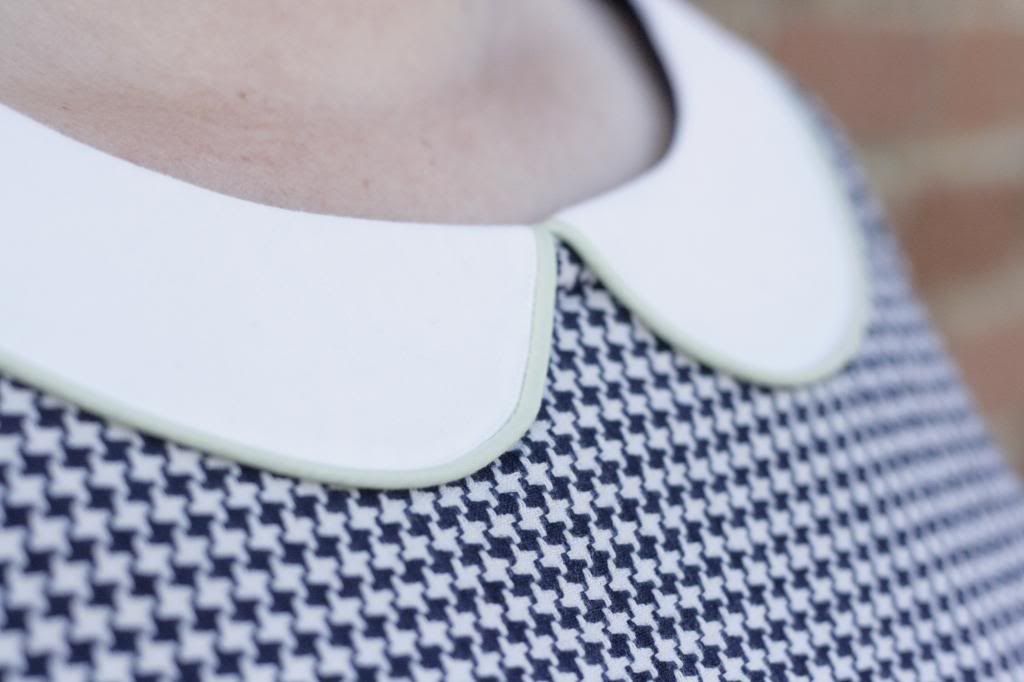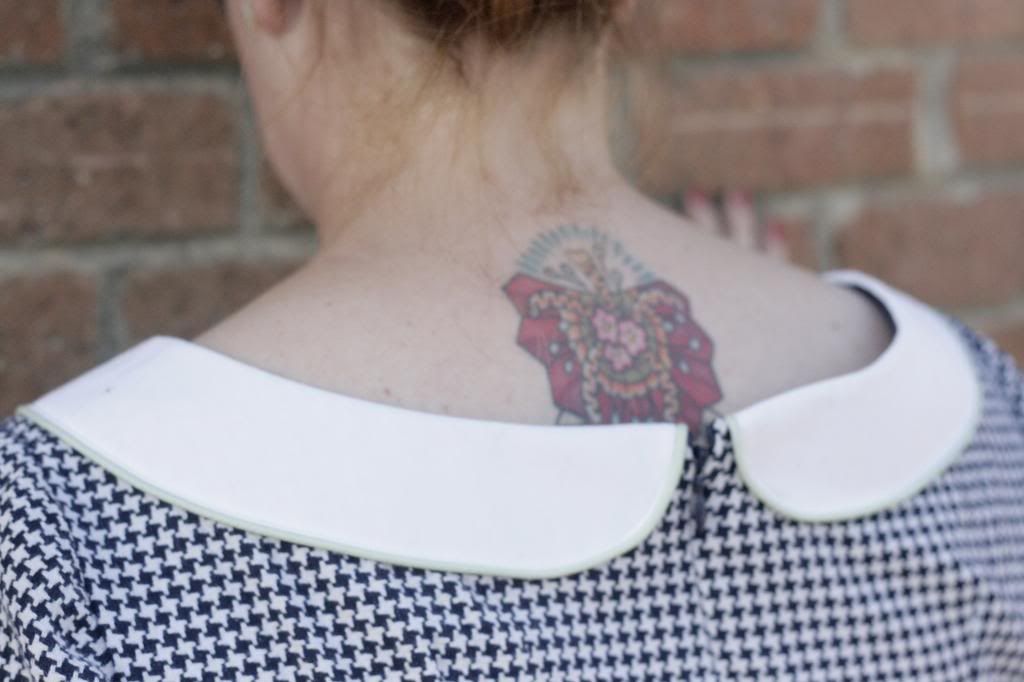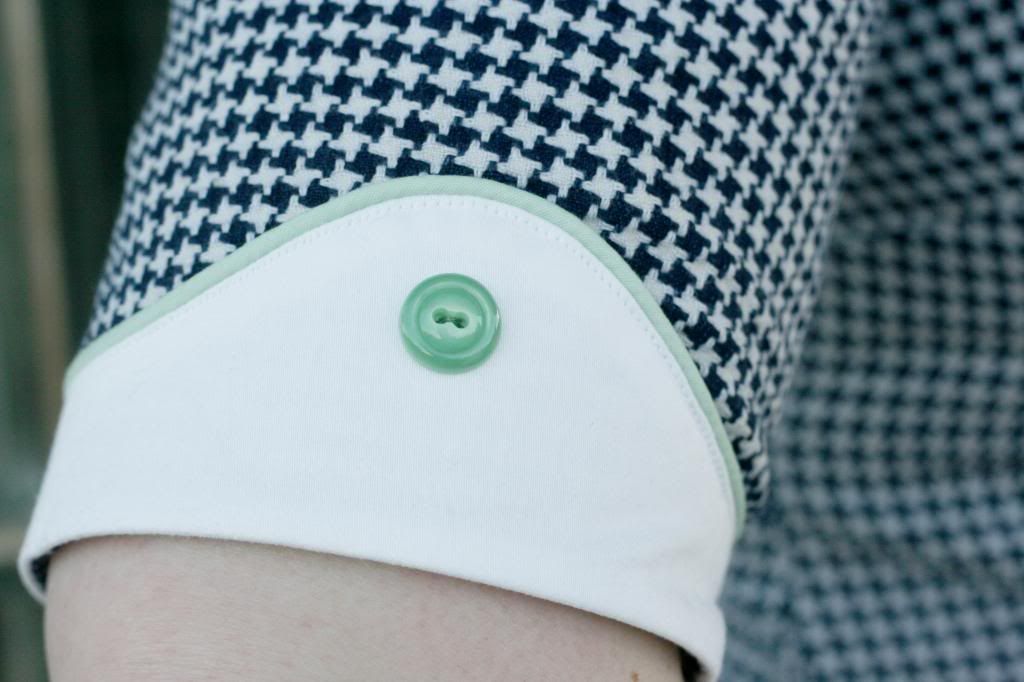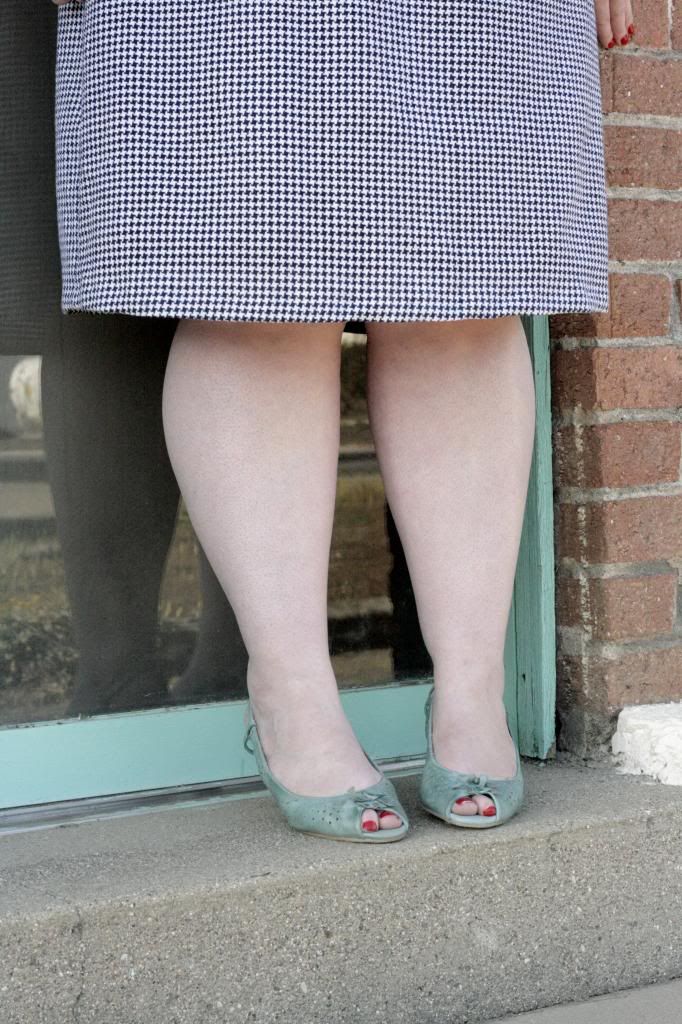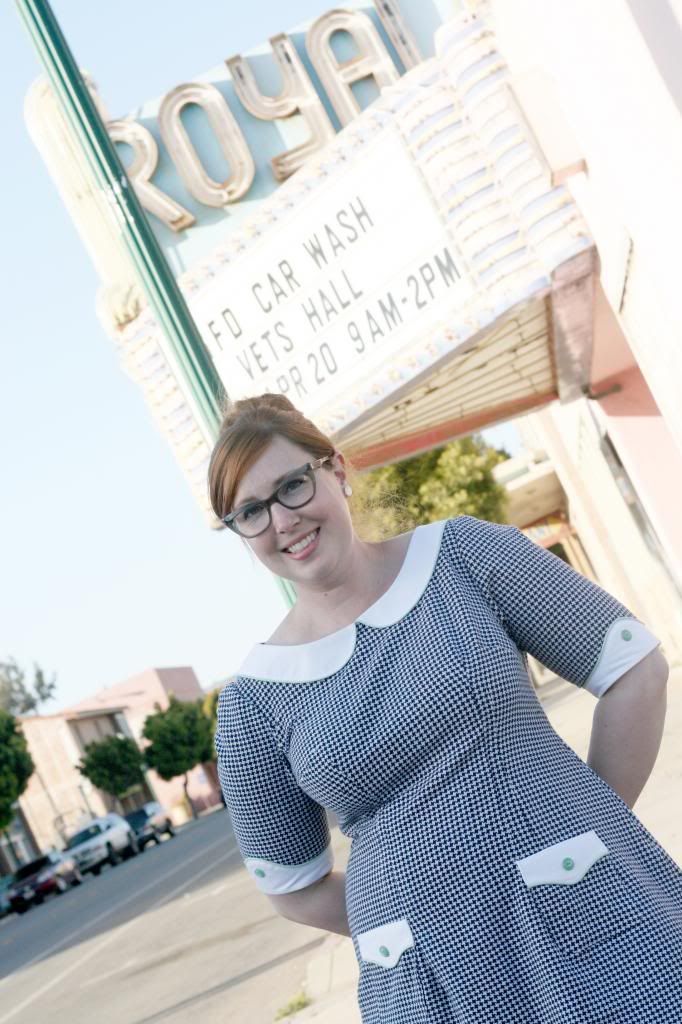 Our friends Jose and Danielle were nice enough to help me take these pictures and edit them for me. I'm so happy with how they turned out! Check out Danielle's blog and you'll see why I asked her to help me!

Thanks for checking out my post! You can see everyone else's submissions on Flickr under the tag "laureldetail". I'll be posting my second dress soon!

Have a great weekend! I'll be spending it working like crazy making things for the craft fair I'll be selling at next month. What are you up to this weekend?