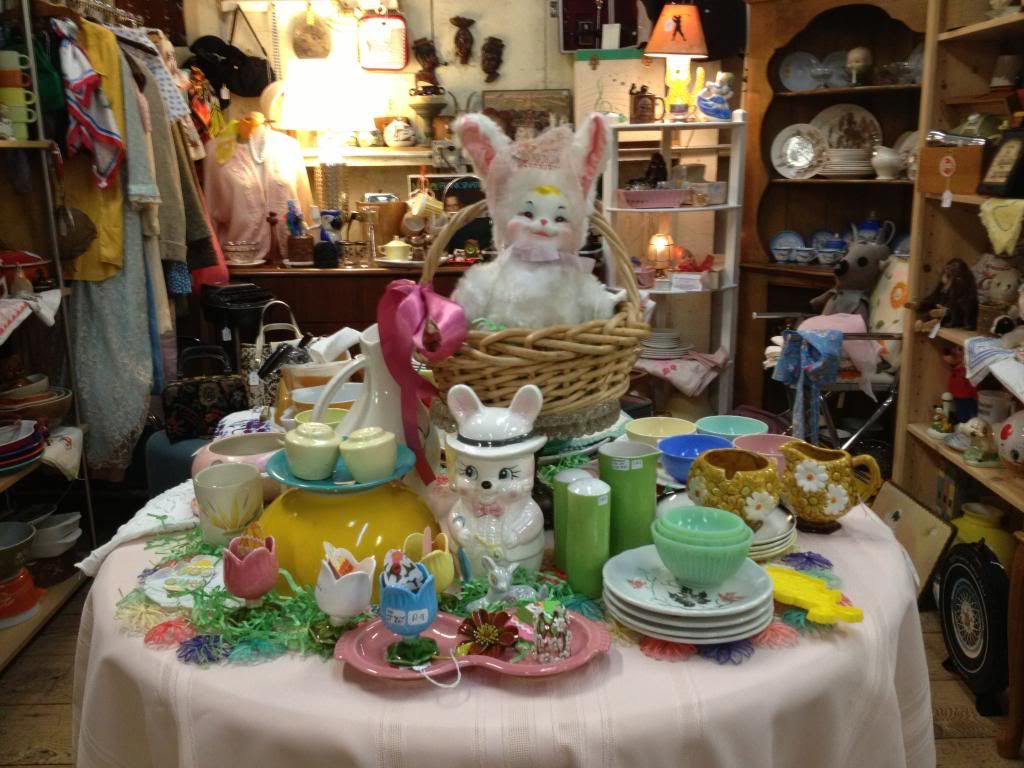 After forcing myself to stay away just one weekend, I visited our antique space at the Depot Antique Mall in Los Alamos last Saturday. I was happy to find out that we had made a total of $557 in February (minus our $250 space rent) which left us with a little over $300 in profit, and we had already made over $200 so far in March- almost earning the space rent, which will mean that the money from what we sell for the rest of the month are all ours! We're so happy that our sales have continued improving each month we've been selling there.


On the advice of the manager, I brought the table with our Easter display (which you can see above) to the front of the booth to be more visible and draw people in. The two smaller pieces that were in front are now behind it. It actually freed up a lot of space in the interior of the booth as well, so I think it was a good idea. I also decided to keep an eye out for one more book case to put in the space behind where this chair is, which will hopefully finish hiding the backs of the adjacent space's shelves and sort of pull the whole space together, while giving us just a little more shelf room.


Yep, I need a bookshelf for this spot!

I was also happy to see that we had finally sold one of our pieces of furniture- this floral office chair below. We paid $7 and we sold it for $49.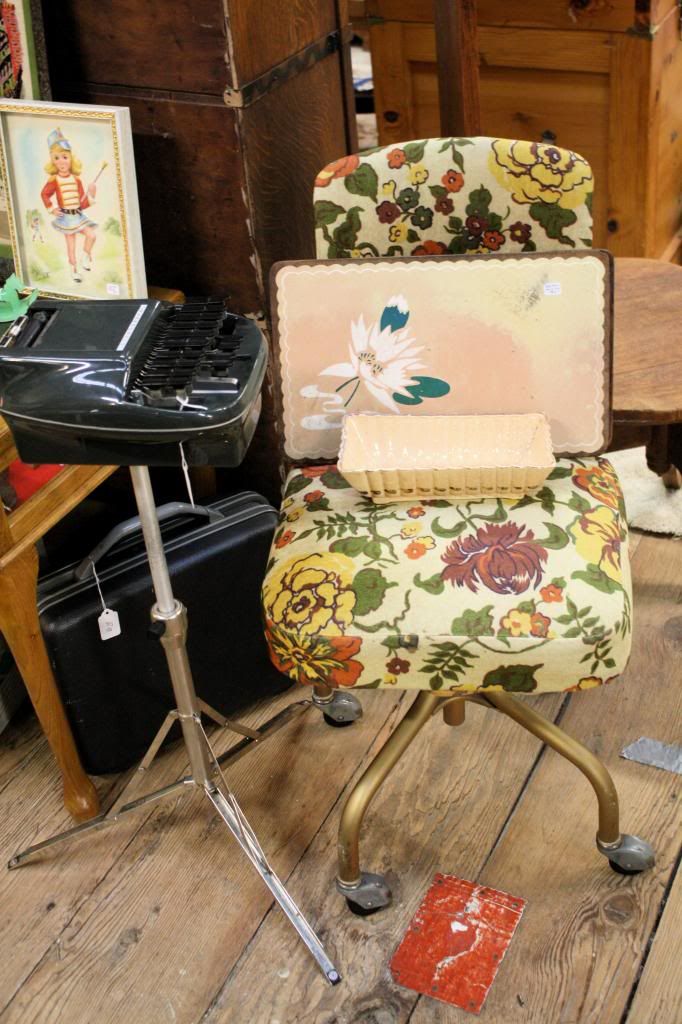 We had also sold these two fish plates, which we paid $4 for, for $22.



I also sold this set of carousel glasses, (which I had paid $5.25 for at the Goodwill) for $49!



I'm still surprised by the fact that I have yet to sell a single piece of Pyrex in the space. Maybe it's not quite as popular as I thought, (or it may be because I keep all of the really good pieces for myself). Anyway, I'm anxious to see what the summer holds for our space as the tourists and wine-tasters come into town. What do you think, do any of you who sell vintage in an antique mall space have a "peak" time of the year?

For those who are interested, you can see how our space has evolved from this to this to what it looks like now.