I realize this post is coming a little late, being as it's now the second week of January, but anyway here's my post-Christmas post.

We had a very good but busy Christmas between Phillip's and my families. We started off at my aunt's house Christmas Eve for my Mom's side of the family. On Christmas morning Phillip's mom and brother came over and we opened presents. Our house was a disaster by the time it was all done! Then we moved on to my parent's house in Arroyo Grande, then back to Santa Maria to Phillip's dad's house, and back to Arroyo Grande again to my grandparent's house to celebrate with my dad's side of the family. We finally got home and were able to rest at home for about an hour or so and then we met Phillip's family again at the movies to see "The Hobbit." So yeah, good but a little crazy. I think we're going to have to come up with something a little less hectic next year!

All in all, it was a great Christmas with some very special people. I love this time of year!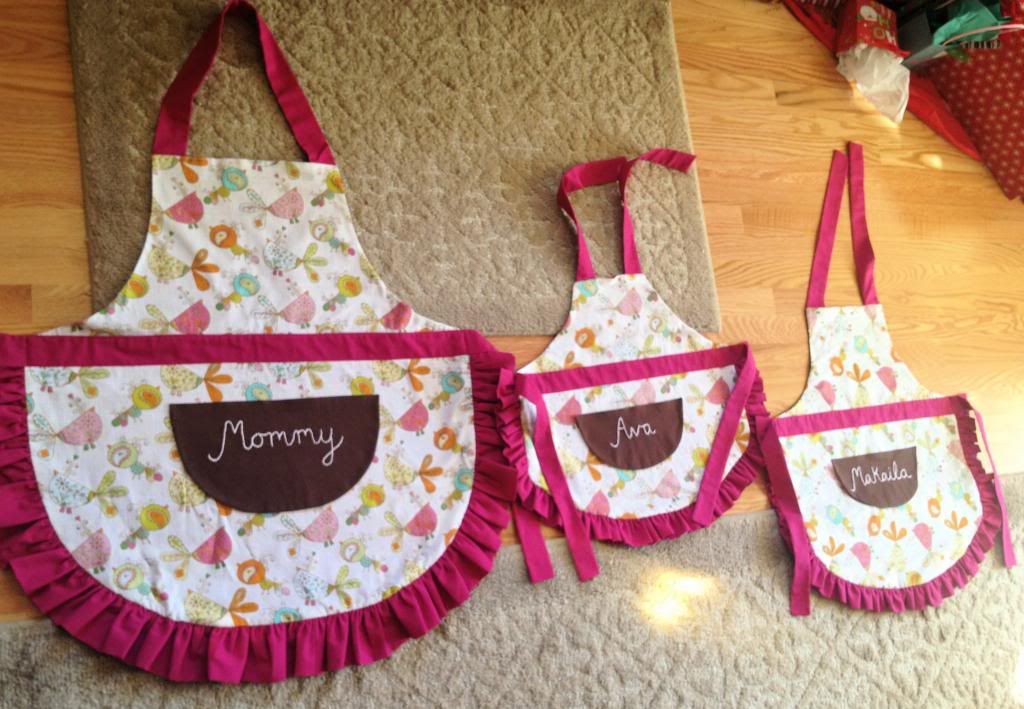 My cousin hired me to make these matching aprons for her and her two daughters. I'm pretty happy with how they turned out!
Unfortunately, in all of the mad rushing around, I never managed to get any photos of us! So lame 🙁 However, I do have some photos of my favorite and most special gifts:
Phillip got me this amazing vintage dress form for Christmas. I can't wait to use it sometime soon!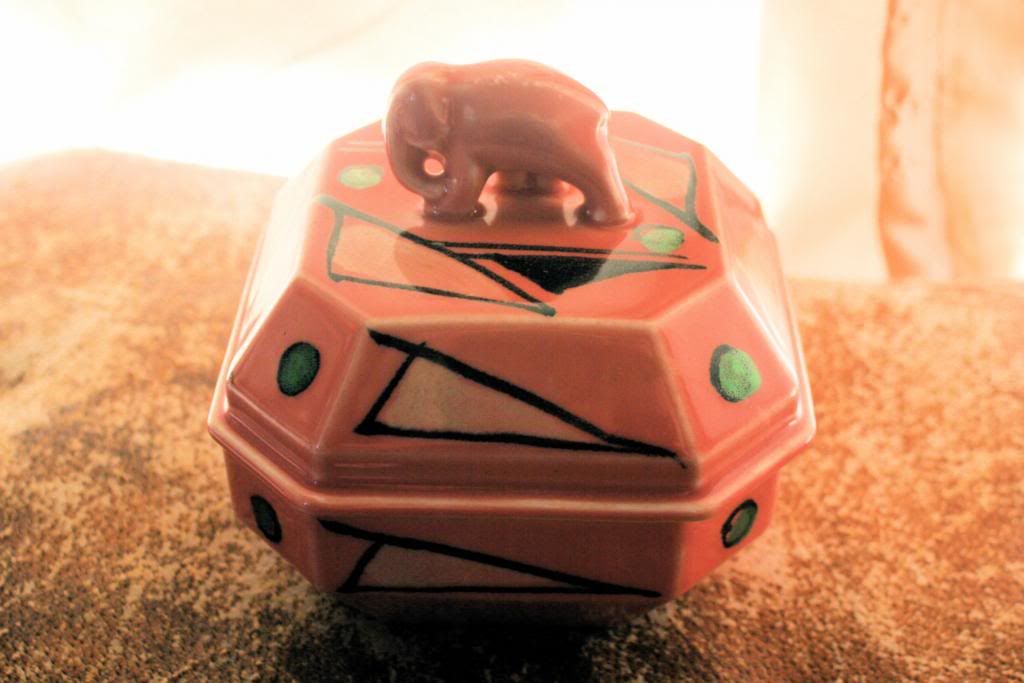 Another special present from Phillip: this pink elephant-topped box. I pointed it out on one of our first trips to the antique shops together right after we began dating. I would always comment on how much I liked it, and when it was gone one day Phillip told me it had sold before he could get it. He was fooling me, obviously- I was so happy to open this one and see the pink elephant box!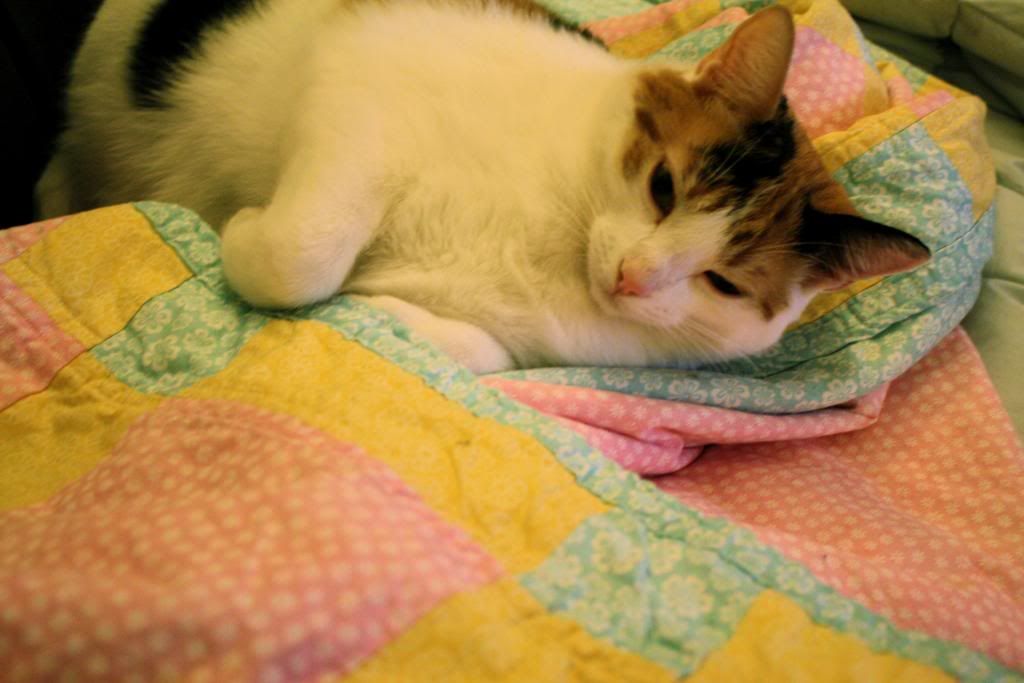 Here's Ruby modeling with the pretty quilt Phillip's mom made me! I was so touched by all of the work she put into it.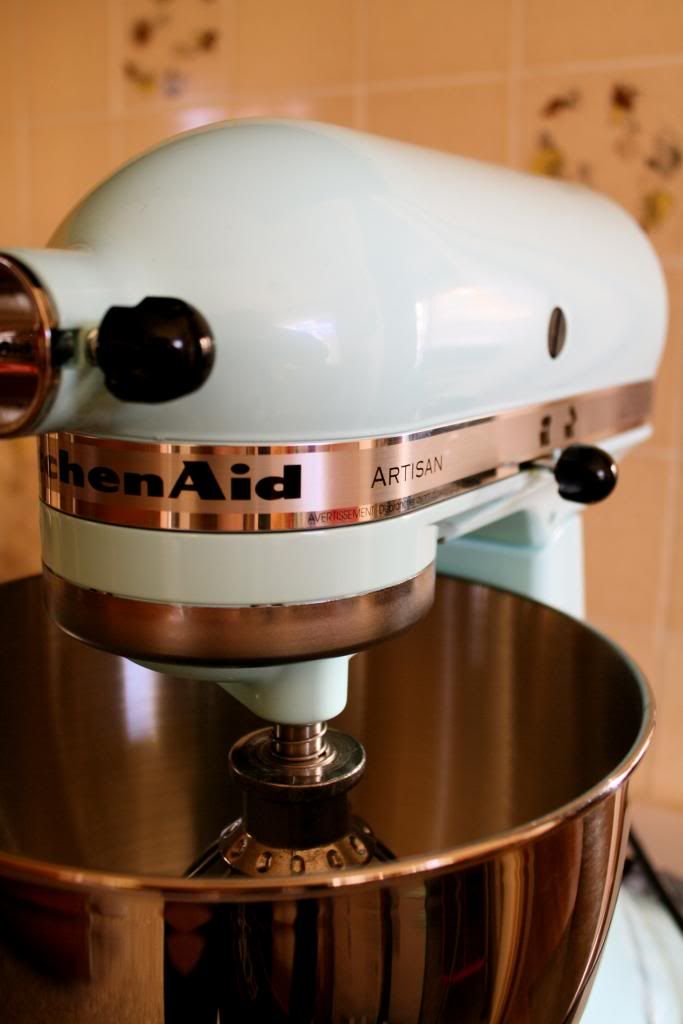 My mom got me my dream Kitchenaid mixer in "Ice Blue." She's too good to me. I can't wait to whip up some goodies with it!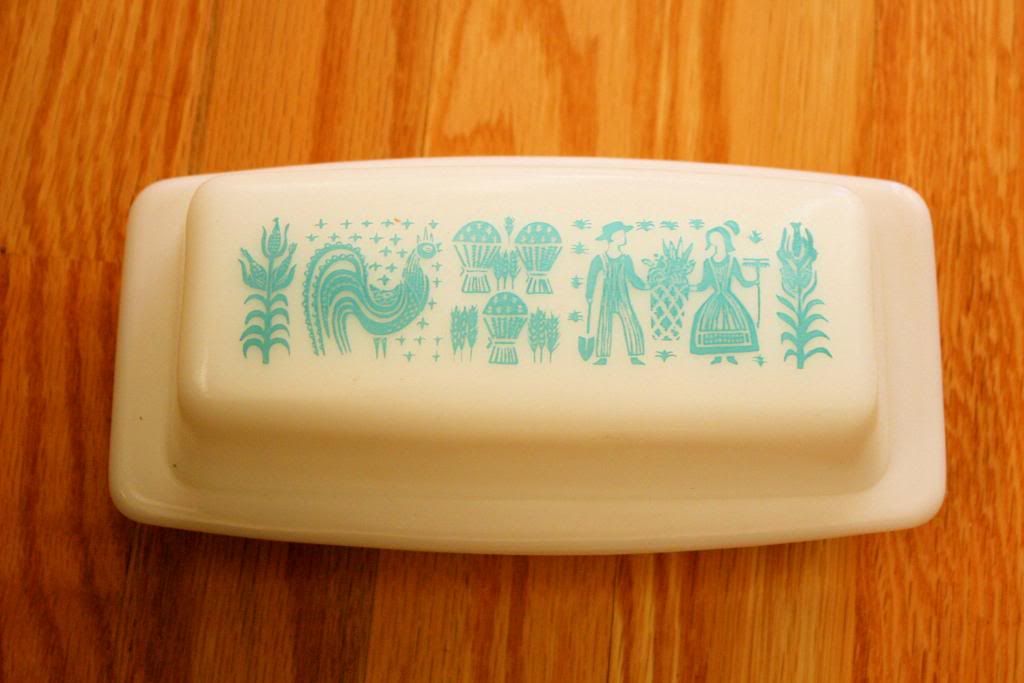 Another great gift from my mom- a butter dish in my favorite vintage Pyrex pattern- "Butterprint"
Our friend Danielle painted us this adorable portrait of our kitties! I love it so much. She's a great artist (see her work on her Etsy shop) and has an amazing blog too!
My cousin Beth gave me this cute wreath with felt flowers. I'm so impressed that she made it all herself! It's the perfect non-holiday replacement for my tinsel wreath.


I hope you all had an equally Merry Christmas!