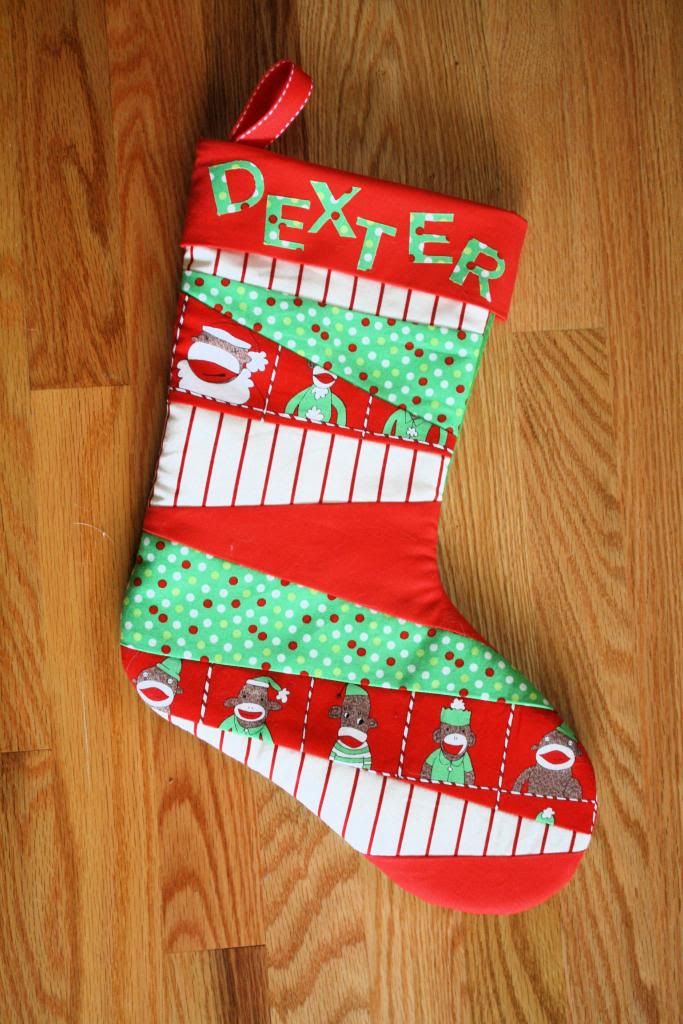 I made this stocking for my friend Allison's one year old son. I'm embarrassed to admit that I was supposed to finish this project last December. Hey, at least it only took me a year! Anyway, I made the pattern for it myself, based on some designs that Allison said she liked.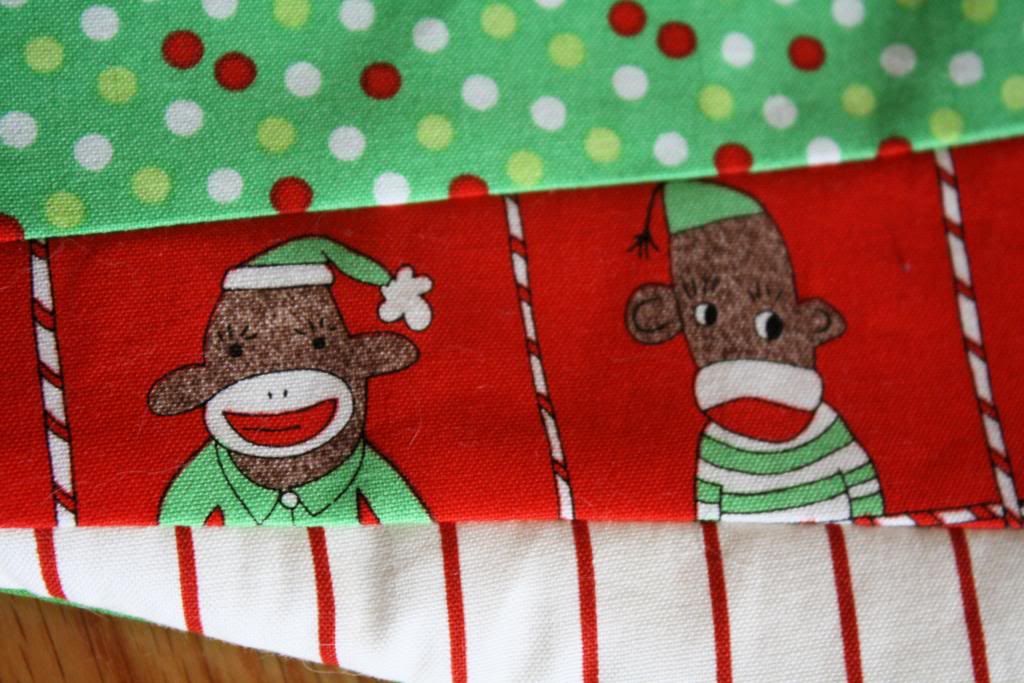 I love the little sock monkey faces!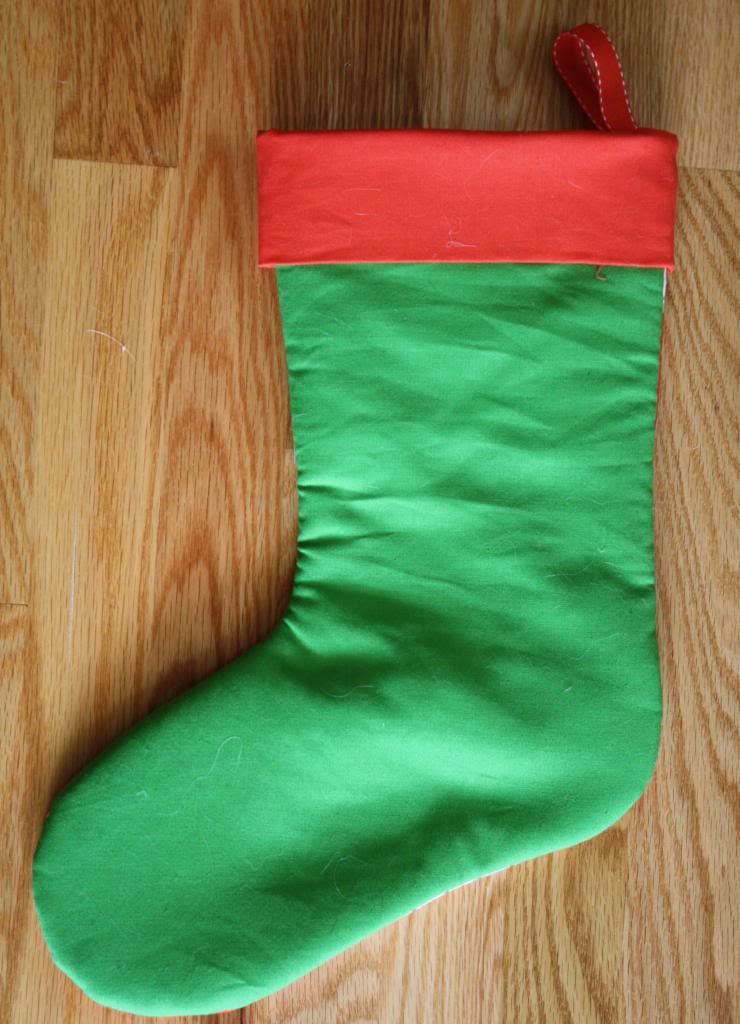 I chose green cotton for the back.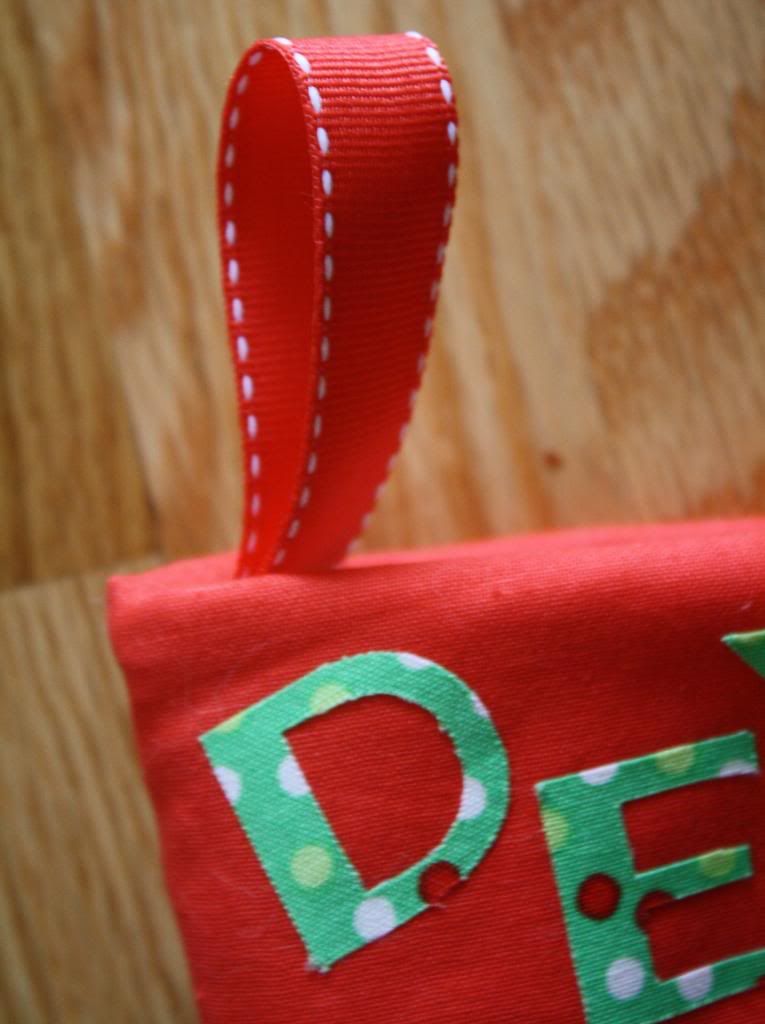 I used wonder-under to attach the letters, which I printed out on my computer and then cut out. I added a cute red and white ribbon loop for the hanger, and it's lined with plain white cotton.
I'm actually pretty proud of how it turned out considering I made it up from scratch. Let's hope Dexter likes it too!
If you like this, check out some of my other holiday crafts: